Last Updated on 07.09.2023 by Iliyan
Tupiza is a small town, located about 2850 metres above sea level in Bolivia. The region is known for its steep orange and red rocks, canyons and surrounding desert valleys. The town is not one of the most popular in Bolivia, which makes it a preferred destination for tourists, travelling on a budget. Visiting Tupiza was planned as a short break after a tour of Salar de Uyuni and as a heading point to Argentina. Tupiza is a first choice for visitors from neighbouring cities La Quiaca, Argentina and Villazón, Bolivia. The initial idea was to stay a night, but after I became familiar with the unusual surroundings of the city, I changed my mind and I was incredibly pleased. However, find out the best things to do in Tupiza, the best places to visit, where to stay, how to get there, and best time to visit.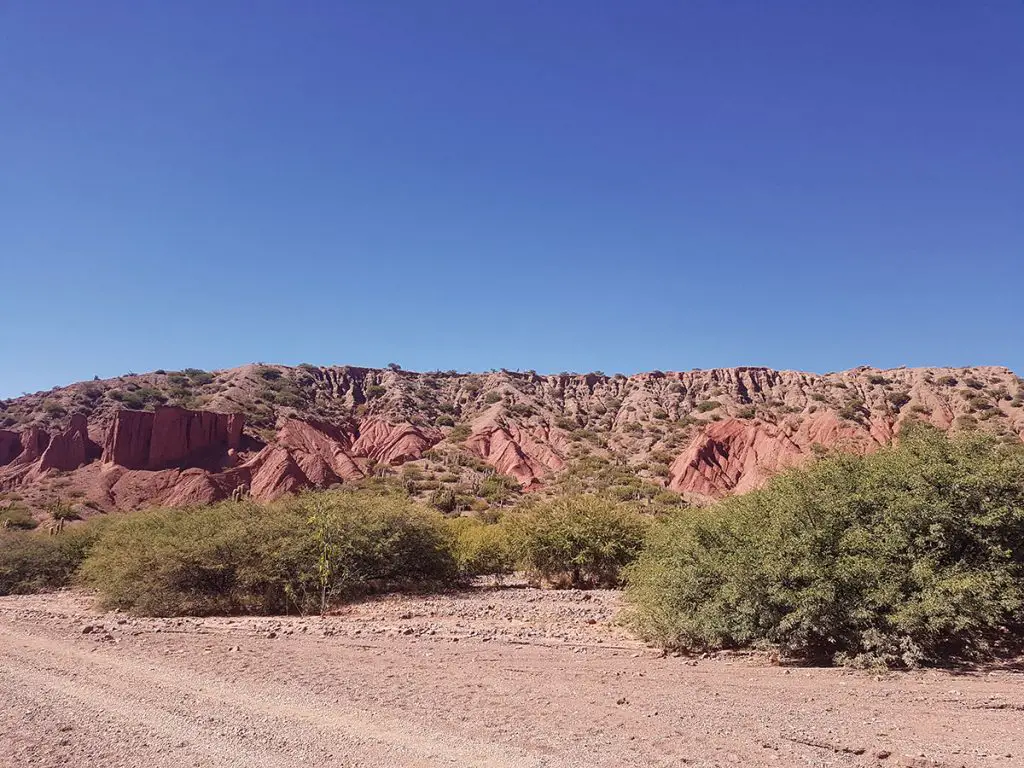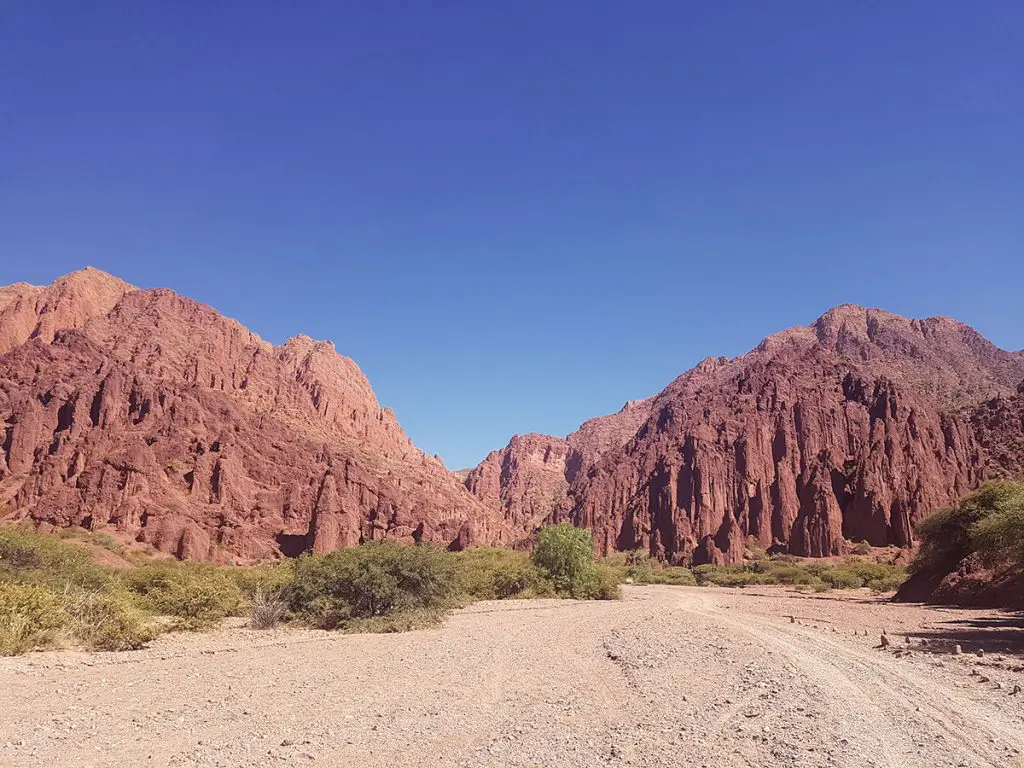 How to Get to Tupiza?
There are numerous bus connections with different places in the area, as well as from Uyuni, Cochabamba, Sucre, La Paz, Villazón. The bus station (Terminal de Ómnibuses de Tupiza-Centro, Av Pedro Arraya) is located around 10 minutes away by foot from the central square Plaza de la Independencia.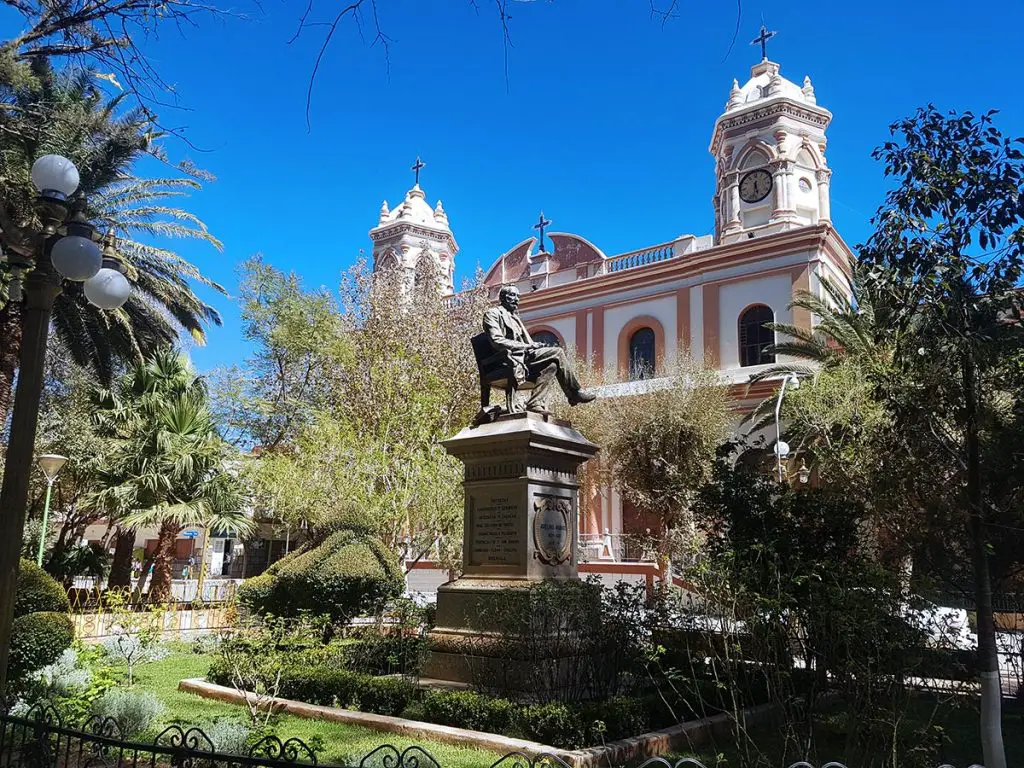 From Uyuni to Tupiza
From Uyuni to Tupiza you will have the opportunity of travelling by bus or train. There are different companies, that carry out trips between the two cities. The distance is about 4 – 4,5 hours. If you are coming after a tour of Salar de Uyuni, like I was, you can get the bus at 8 p.m. and you will be in Tupiza after midnight. The price of the ticket is Bs 50 (€ 6.40).
If you choose to travel by train you would need to know they are divided in two lines: Expreso del Sur and Wara Wara del Sur. Trains are comfortable and cozy, but slower than the busses. The trip between Uyuni and Tupiza takes about 6 hours, passing through the Bolivian altiplano. You can book a ticket in advance, so as not to worry about your trip.
From Villazón to Tupiza
From Villazón to Tupiza there are several buses daily. The trip takes about 1.30 hours and the ticket price is Bs 15 (€ 1.95). The company is Trans Segovia.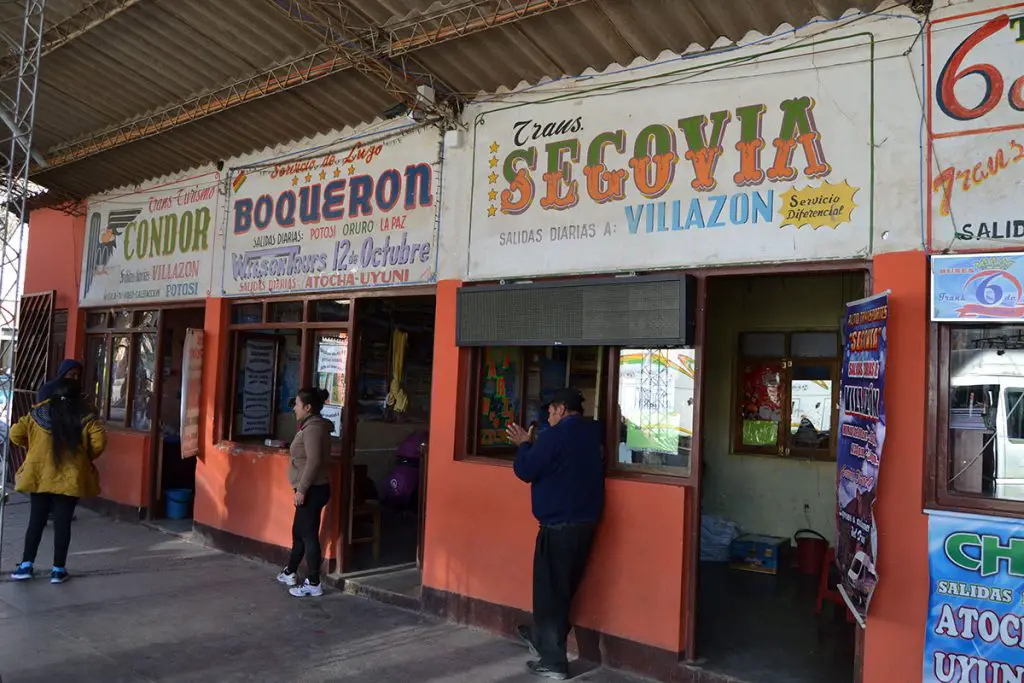 Things to Do in Tupiza, Bolivia
There are a few agencies that offer organized and private tours. They all offer the same services, but you need to bargain for the price, because initially the tours are very expensive. Most landmarks are beyond the borders of Tupiza, but the main square definitely deserve attention.
Hiking Cordillera de Chicas: Valle de los Machos and Puerta del Diablo
As Tupiza is a small town, you can organize a hiking trip to the impressive red rocks completely by yourself. Besides that, you can book an organized tour with a jeep or horse-riding. Tupiza's surroundings are known as Cordillera de Chicas. The most popular are Puerta del Diablo (5 km), Valle de los Machos and Cañon del Inca (8 km), and you can get there on foot for about 2 hours from the city center. The walk is incredibly fascinating, because the surroundings look like the wild west with the dry weather, the desert plains and the unique rock formations.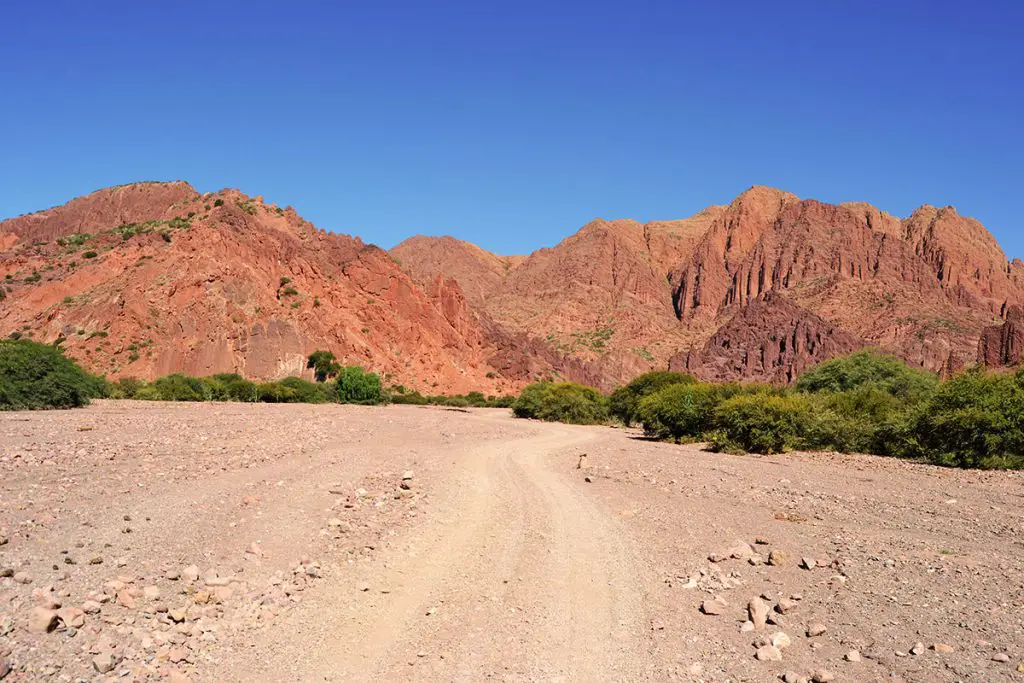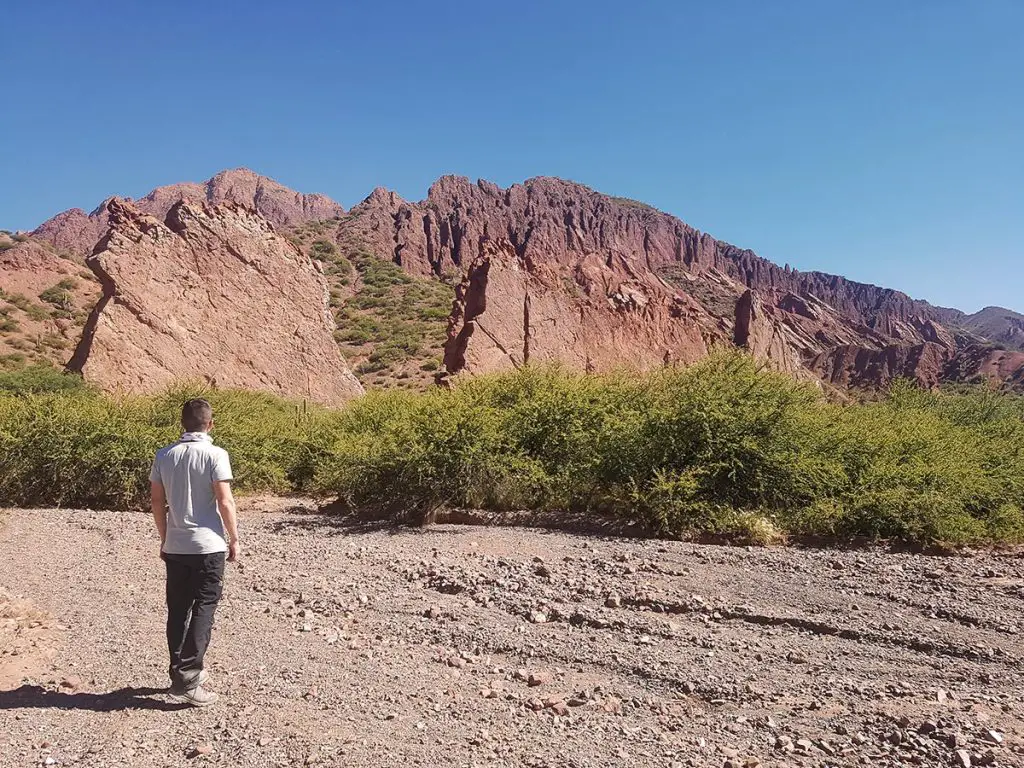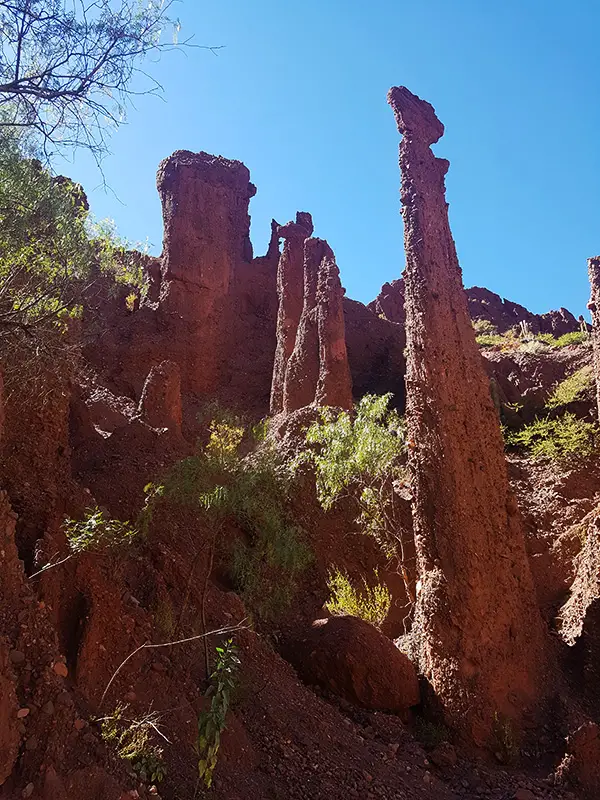 Enjoy the view from Cerro de la Cruz
This hill is a favorite place to visit for each tourist visiting Tupiza. It is located about 2 km away from the city center and you can enjoy an excellent view of Tupiza and its surroundings from there. Enjoying the view from Cerro de la Cruz is one of the best things to do in Tupiza, Bolivia.
Visit the Quebrada de Palala and El Sillar
These are the most impressive rock formations near Tupiza. The colourful hills and river valleys give this place a unique look. As they are located around 17 km away from the city, they can be visited by taking an individual tour for 2 hours or as part of the first day of the Salar de Uyuni route, if you start it from Tupiza. We did the tour with Tupiza Tours. The price was Bs 70 (€ 8.95).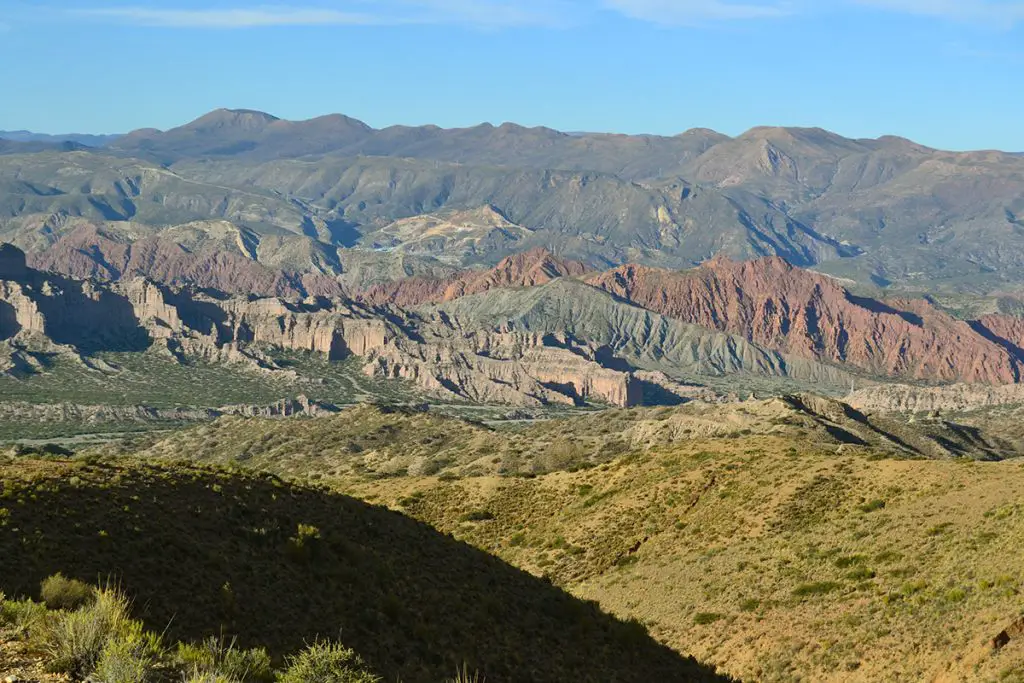 Quebrada de Palala is a river bed, which is full of water only during rainy season, while during the dry months it serves as a road in the desert. Most of the road has got hilly hills, making it extremely picturesque.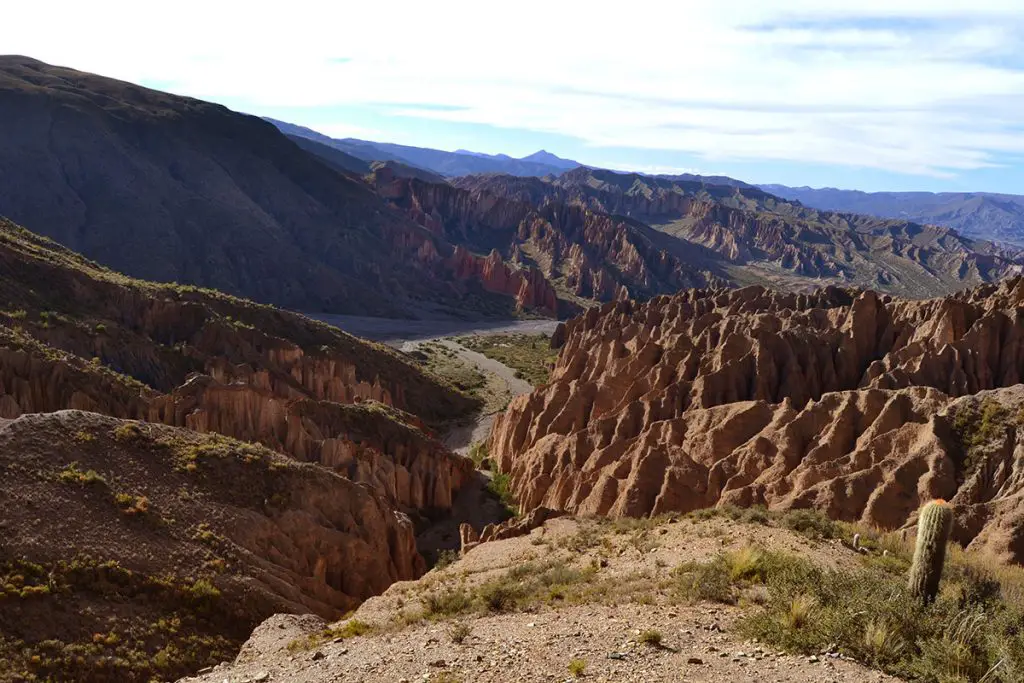 The El Sillar saddle is located northwest of Tupiza. Here, you will find numerous eroded rock formations, that look like towers of a rock forest. The best way to enjoy the beautiful view is to get on top of the hill.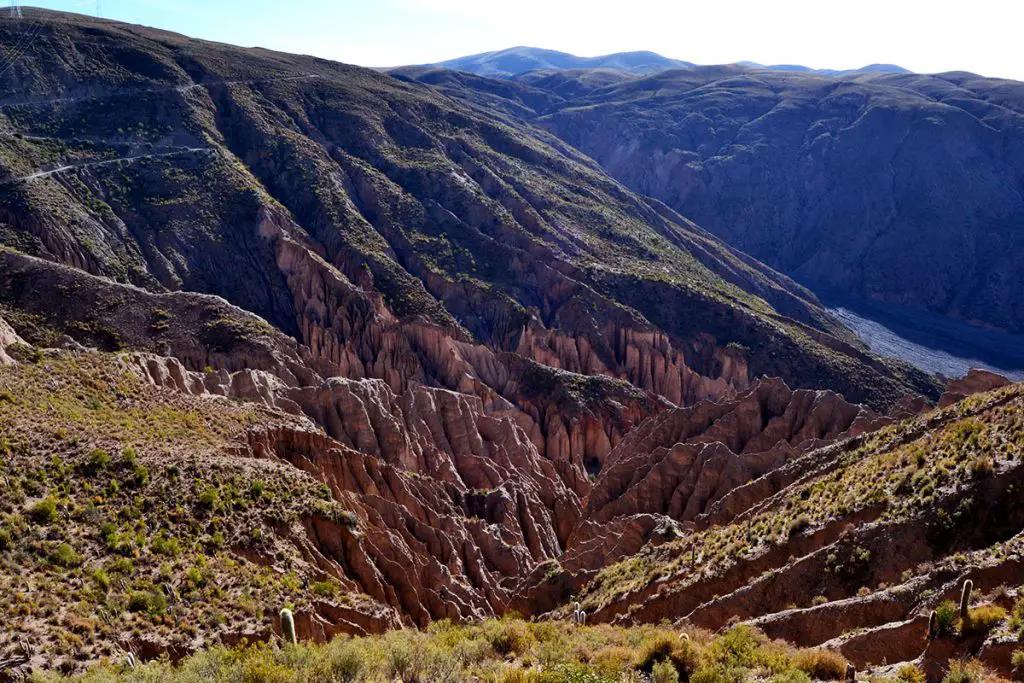 The Trail of Butch Cassidy and the Sundance Kid
Following the trail of Butch Cassidy and the Sundance Kid is one of the best things to do in Tupiza, Bolivia. If you visit Tupiza once, there is no way of not hearing about Butch Cassidy and the Sundance Kid. These legendary American criminals were here after escaping to South America from the USA. No wonder, local tour agencies organize 2-day tours, which follow their last steps. During the tour you will go to the local town San Vicente, where there is a museum dedicated to the robbers – Butch Cassidy and the Sundance Kid Memorial Museum.
What to Bring in Tupiza?
The heat in Tupiza can be unbearable, so do not forget to take sun screen, sunglasses, a hat, and water. You would need cash, payments with a debit/credit card are not accepted almost anywhere.
Where to Eat in Tupiza?
If you would like to try local authentic food you must visit the Mercado Central Tupiza. Here, you will find a wide variety of products at a great price. Traditional products for Bolivian cuisine are corn, quinoa, beans and potatoes. They are usually combined with meat (chicken, pork and beef) and rice.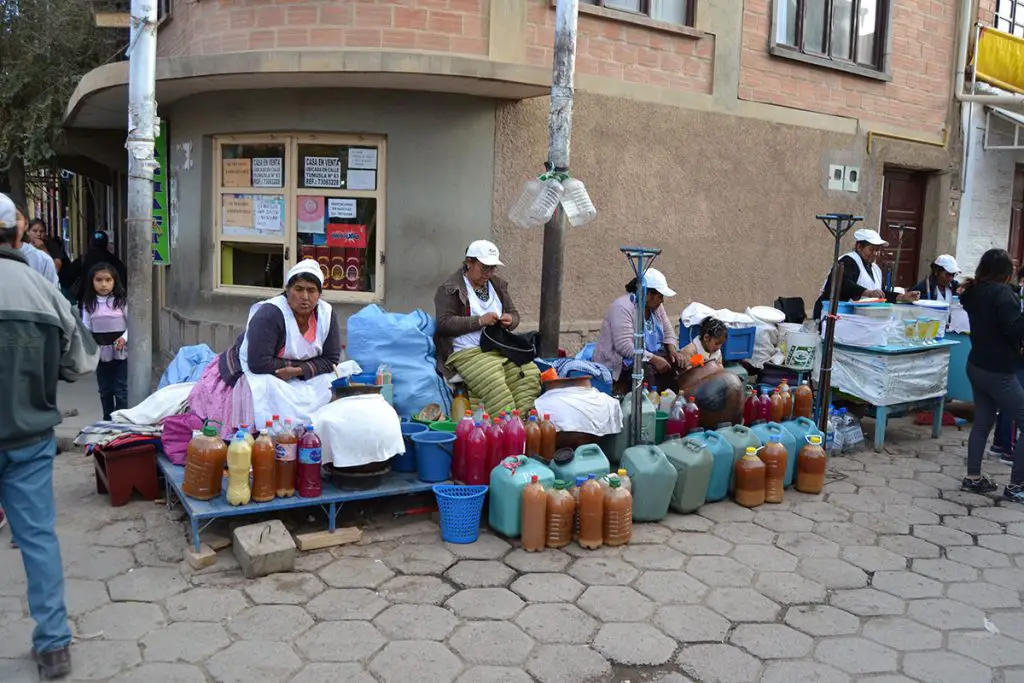 Where to Stay in Tupiza?
As I already mentioned, Tupiza is a small town and accommodation options are limited. Most places are located near the bus station. If you are travelling on a budget, Hotel La Torre offers beds in a mixed dorm for about €8.80 per night. They have a travel agency called La Torre Tours and can organize a tour to Salar de Uyuni and Tupiza.
If you prefer a mid-range hotel, Anexo Mitru is the right place for you. It is located about 400 meters from the bus station.
Best Time to Visit Tupiza
The best time to visit Tupiza is from January until the end of March, as well as from October until the end of December. The average temperature during the year is around 17°C, and in June, July and August it can drop down to 14°C.