Last Updated on 25.11.2019 by Iliyan
Visiting Salar de Uyuni in Bolivia has always been at the top of my list of dream destinations. The thin layer of water and the reflection is absolutely mesmerizing. The view here is so strange and unreal, and it's like from another planet. The way the crystal blue sky is in contrast with the shiny white salt ground, creating one of the most impressive images in the world is incredible. It is considered that its one of the most amazing views not only in South America, but the world. Salar de Uyuni takes up more than 10 000 square kilometres of space from Altiplano, and it is the biggest salt plane in the world.
How to Get to Salar de Uyuni?
There are few option to get to Salar de Uyuni:
The small city of Uyuni is a starting point for the salt lake, in case you are coming from Peru through the capital La Paz or from Cochabamba. In the central part of the city you will find many tourist agencies which offer one-day or three-day trips and such, which end at San Pedro de Atacama.
From San Pedro de Atacama, Chile
The tours from San Pedro de Atacama last about 3 or 4 days, depending on whether you would like to go back to Chile. The most popular are 3-days, which finish at Uyuni in the early afternoon. They go through some of the most beautiful places on the planet, including lagoons, gazers, hot springs, canyons, deserts, mountains and volcanoes.
The most suitable option for people coming from Argentina is to start at Tupiza. Trips starting here last 4 days and end at Uyuni.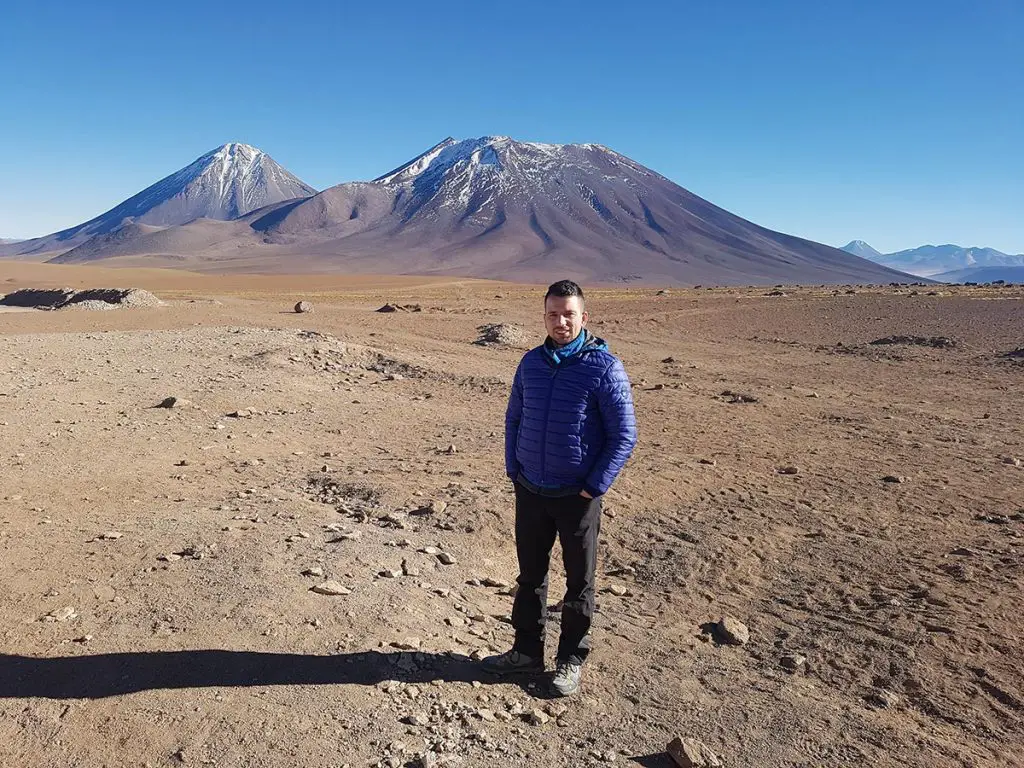 When to Visit Salar de Uyuni?
Visiting Salar de Uyuni is suitable during the whole year. In this part of the world there are two seasons – dry and wet (rainy).
Dry season starts in May and ends in November. During the winter from June to August the salt lake is a huge white desert and temperatures are pretty low. During this time, you can take different creative photos in perspective.
Rainy season lasts between December and April. You will be able to see the biggest natural mirror in the world. During this time, some of the places to visit, could be unavailabl, for safety reasons. During this period there are a lot of tourists. Bear in mind, that in recent years due to climate changes precipitation has slowed down.
The best time to visit Salar de Uyuni is in the end of April and the beginning of May, when you will have the opportunity to see not only the dried-up salt desert, but the breath-taking mirror effect as well.
How to Choose a Salar de Uyuni Tour?
Many companies offer trips to Salar de Uyuni on site, so there is nothing to worry about, if you have not booked in advance. It is of vital importance to go with a company which is trustworthy and reputable. Before booking with Estrella del Sur Expeditions, I heart that many other companies have a problem with drunk drivers, that drive 4WDs, and this can be very dangerous. Besides that, not all vehicles are in good condition. Another agency that has a high rating is Cruz Andina Travel.
You also have the option of choosing between a shared or a private trip. In the first option you will follow a well-established route in a vehicle fit for 6 people and a Spanish-speaking driver. If you select a private tour, the route can be personalized, according to preference, but with the approval of the agency. Obviously, the price is higher as well.
What to Bring When Visiting Salar de Uyuni?
Comfortable and warm clothes – wind and water resistant;
Hiking shoes;
Swimsuit and towel – you will need them for hot springs;
Hat, scarf and gloves – especially if you are traveling in winter;
Toiletries – shampoo, soap and toilet paper – the hotels do not provide any of these things. Hand sanitizer and lip balm may also be helpful;
Sunscreen (SPF 30-50) – absolutely required! At some places you will reach almost 5000 meters above sea level and the sun can be very dangerous;
Sunglasses – to protect your eyes from the UV rays;
A sleeping bag – actually they are provided for free, but since everyone uses them, you never know when they were washed for the last time;
Camera and power bank – electricity in the accommodation options is limited. There are generators that work only during a specific time interval;
Props for perspective shots;
Water and snacks;
Flip flops – especially if you visit during the rainy season;
Cash;
Medicines for altitude sickness – pills or coca leaves;
What Does the Salar de Uyuni 3-Day Tour Include?
Attractions and places to visit can be different depending on the agency and place of departure. I did the tour starting from San Pedro de Atacama and finishing at Uyuni.
The trip starts at 6:30 a.m. when you will be taken from the hotel in a minibus, which will take you to the Hito Cajón border. After that you will be accommodated in a 7 seat 4×4 jeep. On the first day you will go through a few lagoons, a desert, hot springs and gazers.
White Lagoon / Laguna Blanca
Green Lagoon
Salvador Dalí Desert
Thermal springs Polque
Morning Sun Geysers (Géiser Sol de Mañana)
Red Lagoon / Laguna Colorada
You will spend the first night in Huayllajara in a modest dorm with no shower.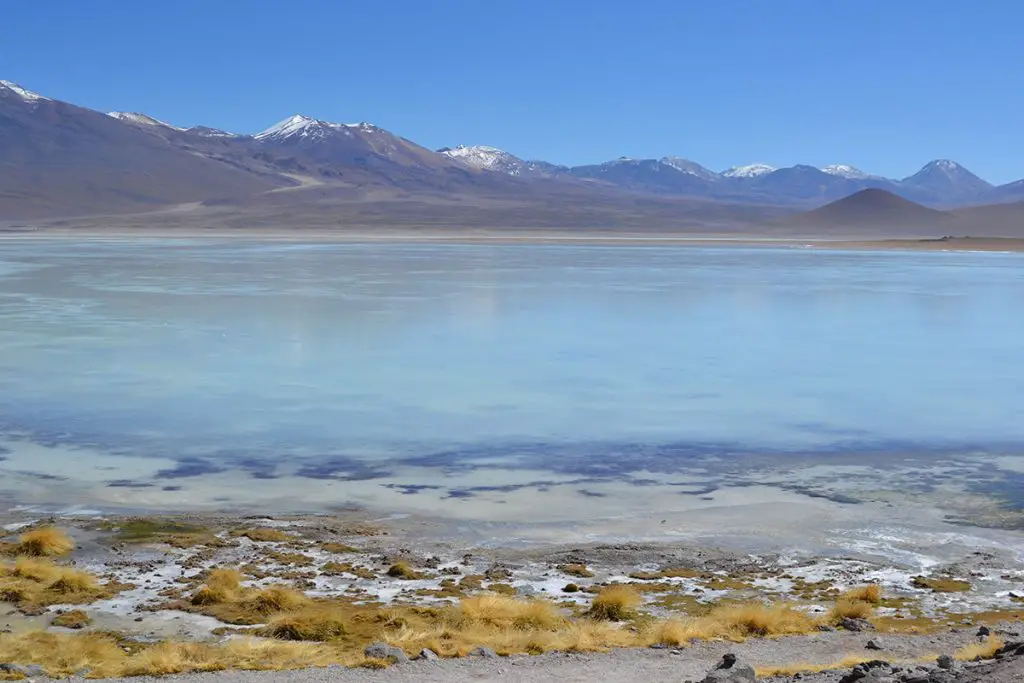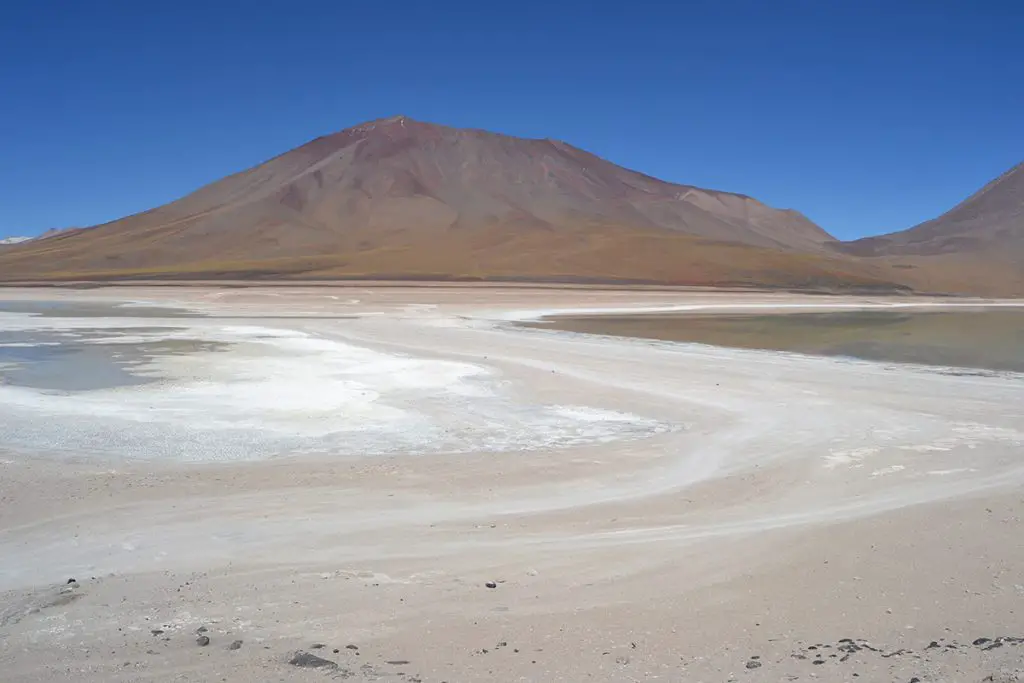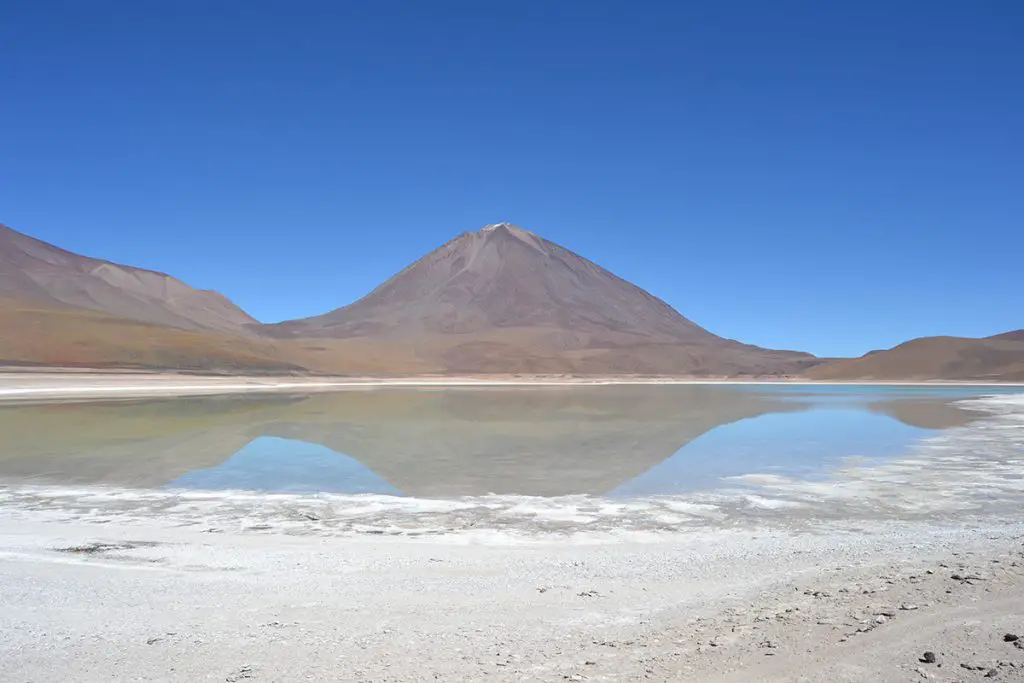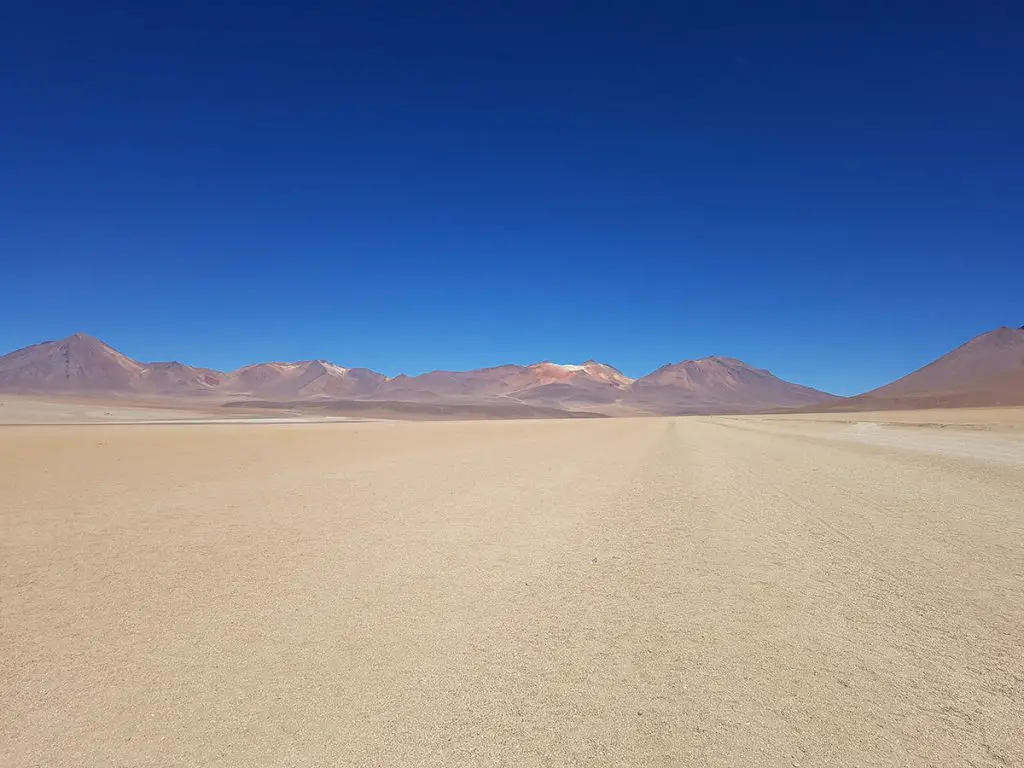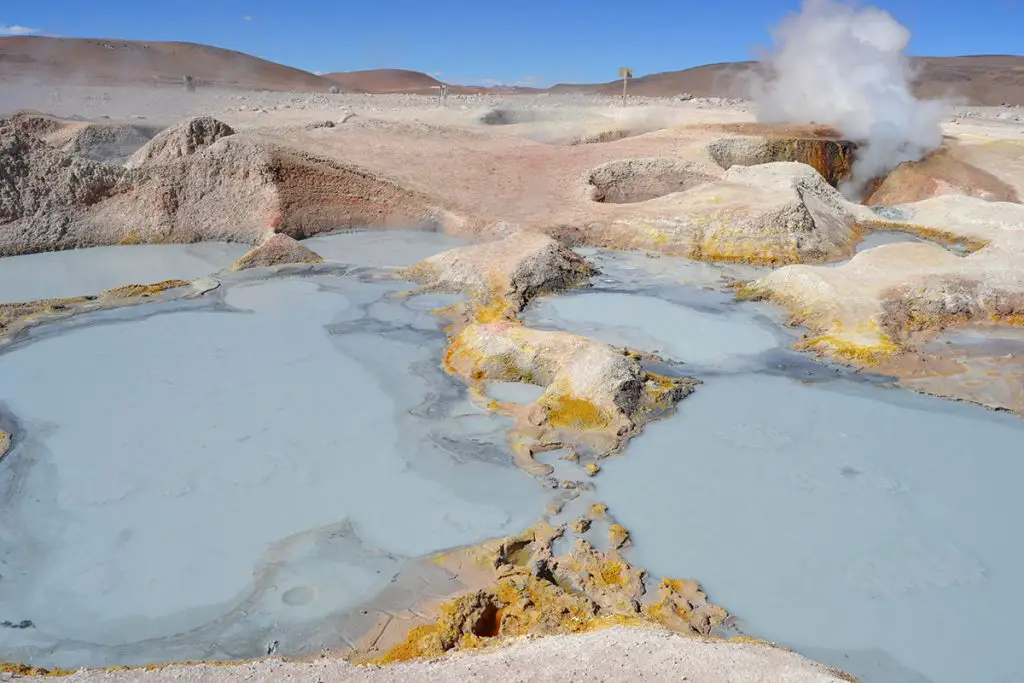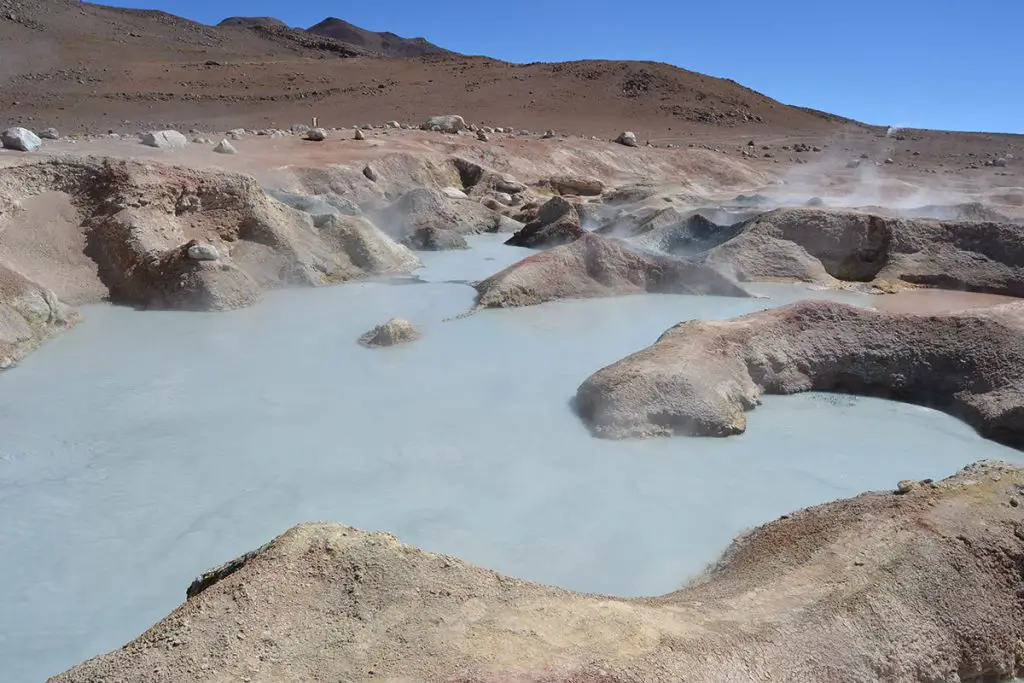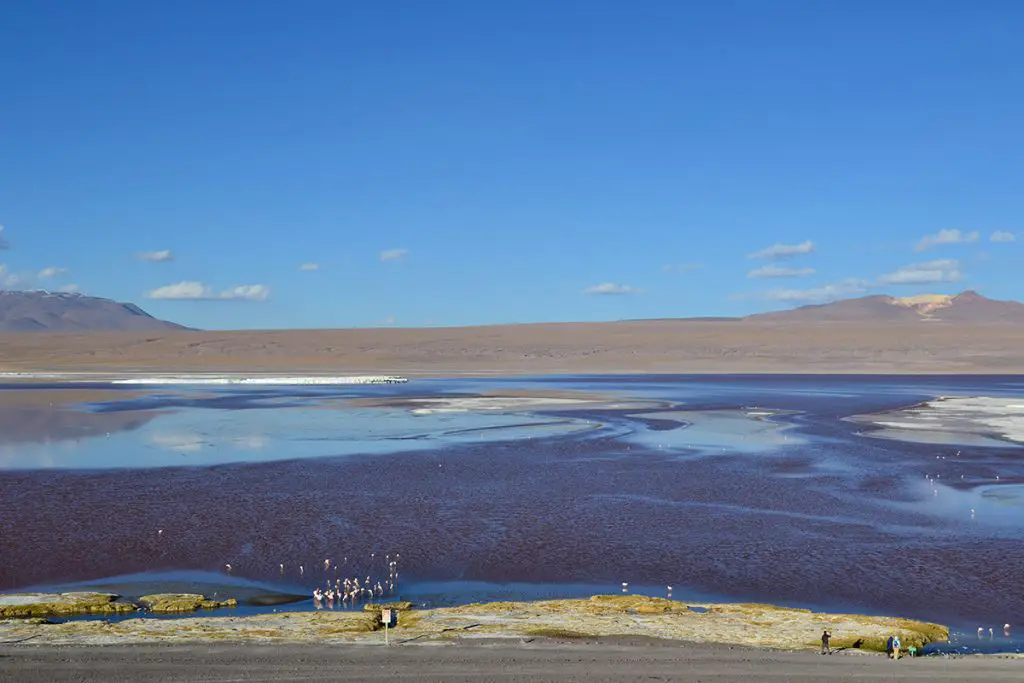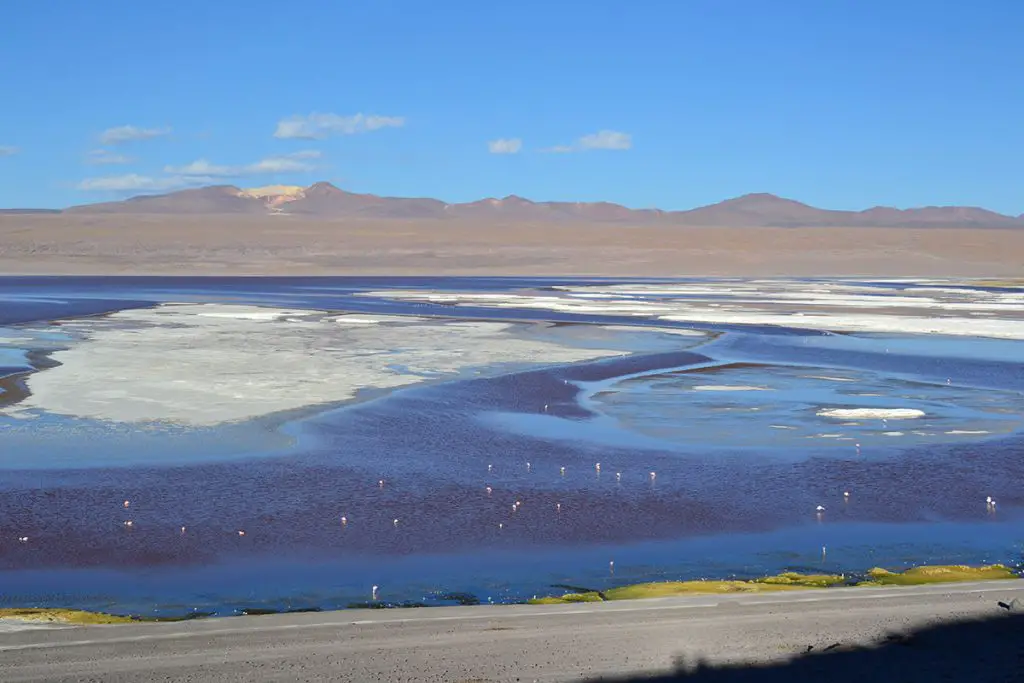 On the second day you go through spectacular places in the valley of the rocks (Camello, Copa del Mundo). The place is famous with the large number of rocks in curious shapes. After this we visited other lagoons, canyons and other amazing places. Besides this, we saw herds of wild llama and vicuñas. The last point was the abandoned Julaca train station.
Camello, Copa del Mundo
Laguna Catal
Laguna Turquiri
Canyon Anaconda
Lost Italy in Eduardo Avaroa National Park
Sora Bofedal
Julaca train station
The second night was in a hotel, made of salt. Here you will be able to shower even though hot water is scarce.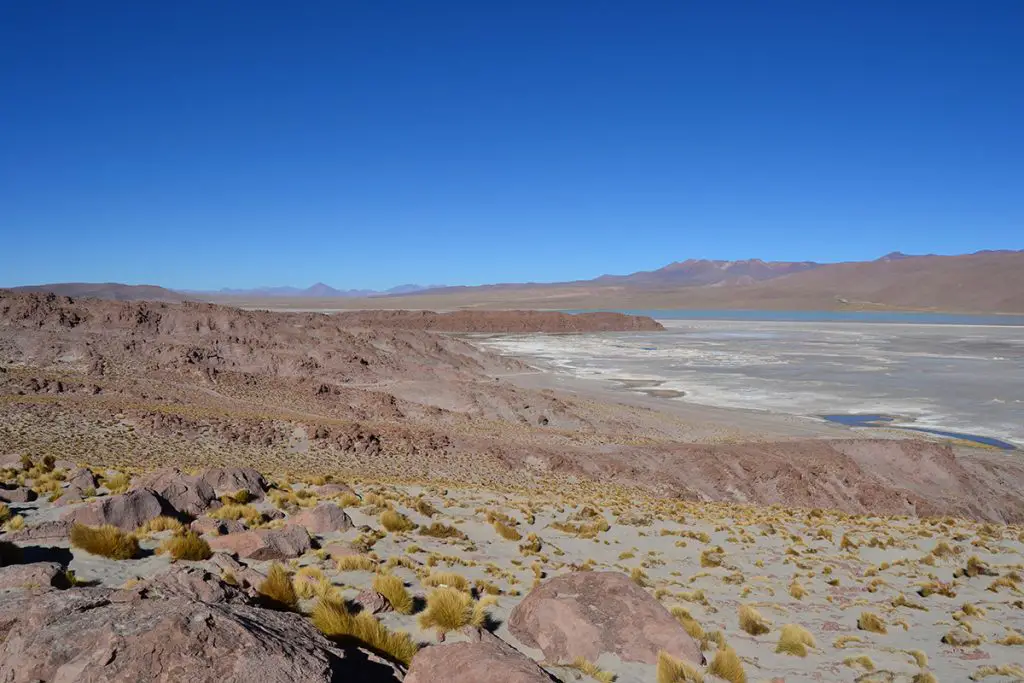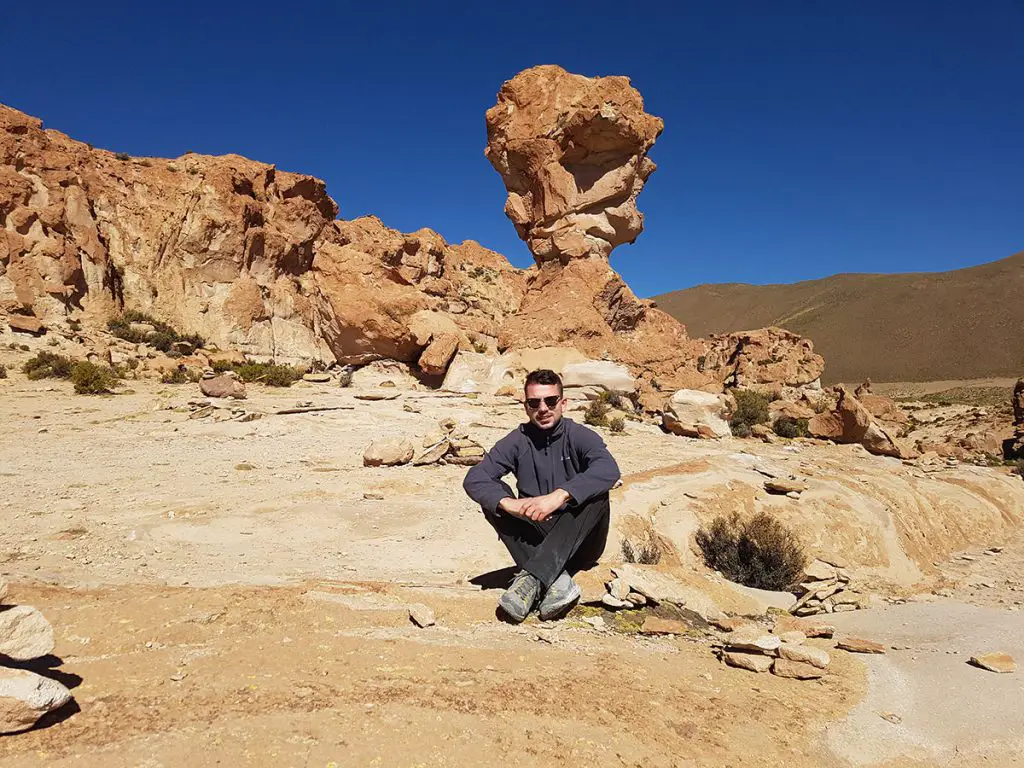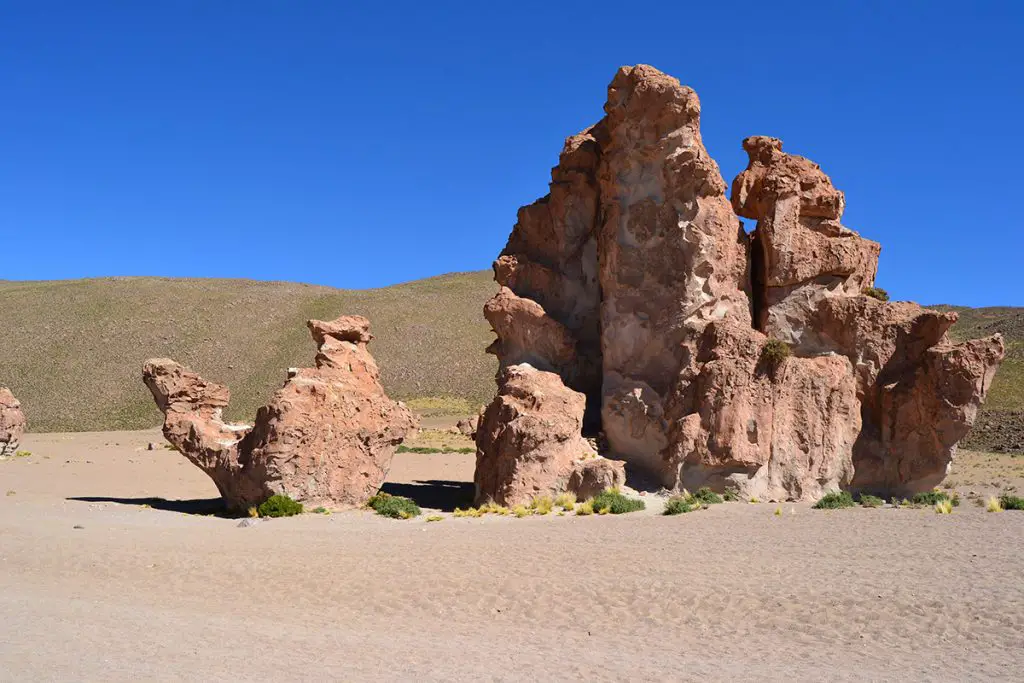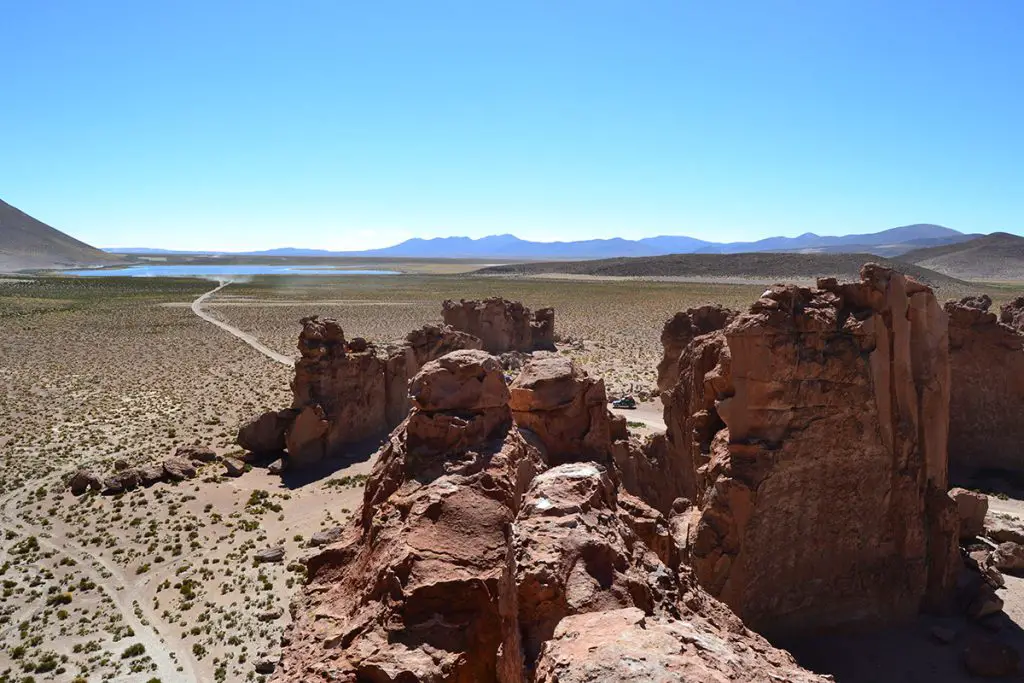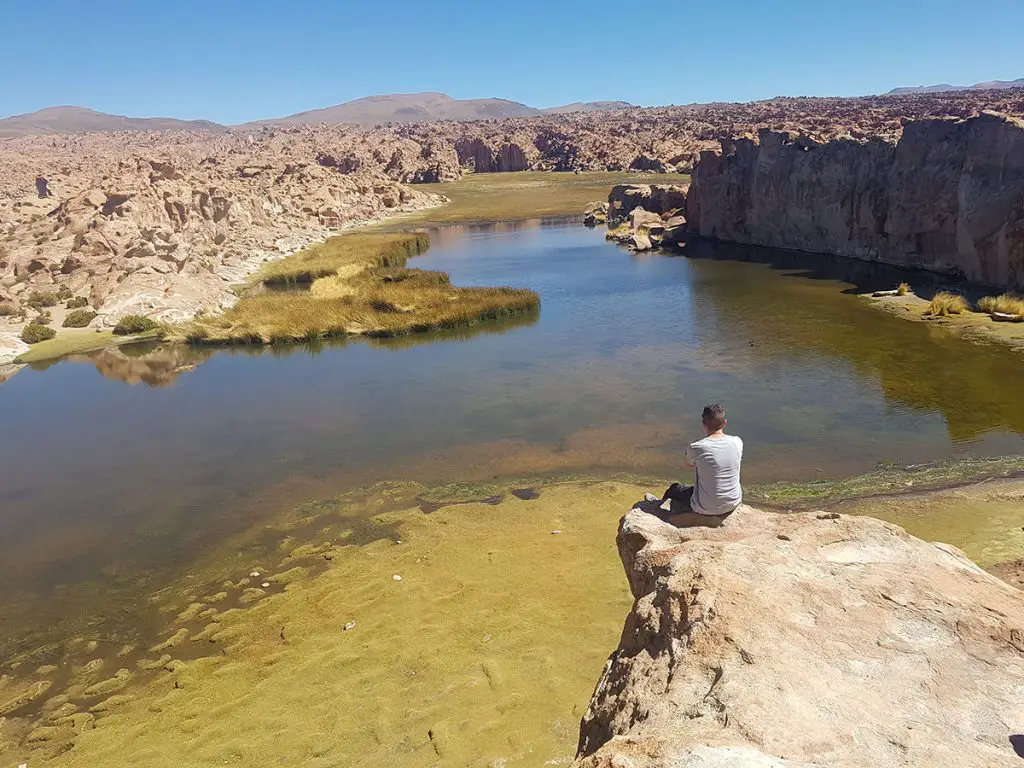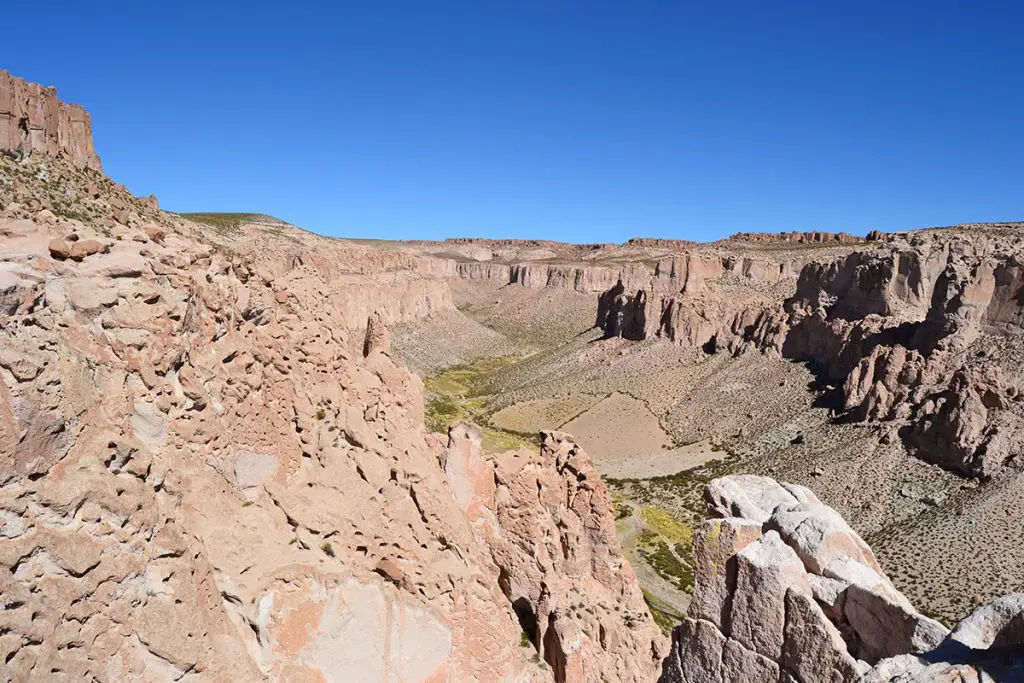 Without a doubt, the 3rd day is the cherry on top of this trip. This is the day when you get to see the sunrise and the magical mirror effect. Departure is at about 4:30 – 5 a.m. and you watch the sunrise. After this you will visit a small hill called Isla Incahuasi, which is located in the middle of Salar de Uyuni and is full of giant cacti. The tour ends with a visit of the train cemetery near Uyuni.
Sunrise in Salar de Uyuni;
Isla Incahuasi;
Salt Hills;
Colchani;
Train Cemetery;
Uyuni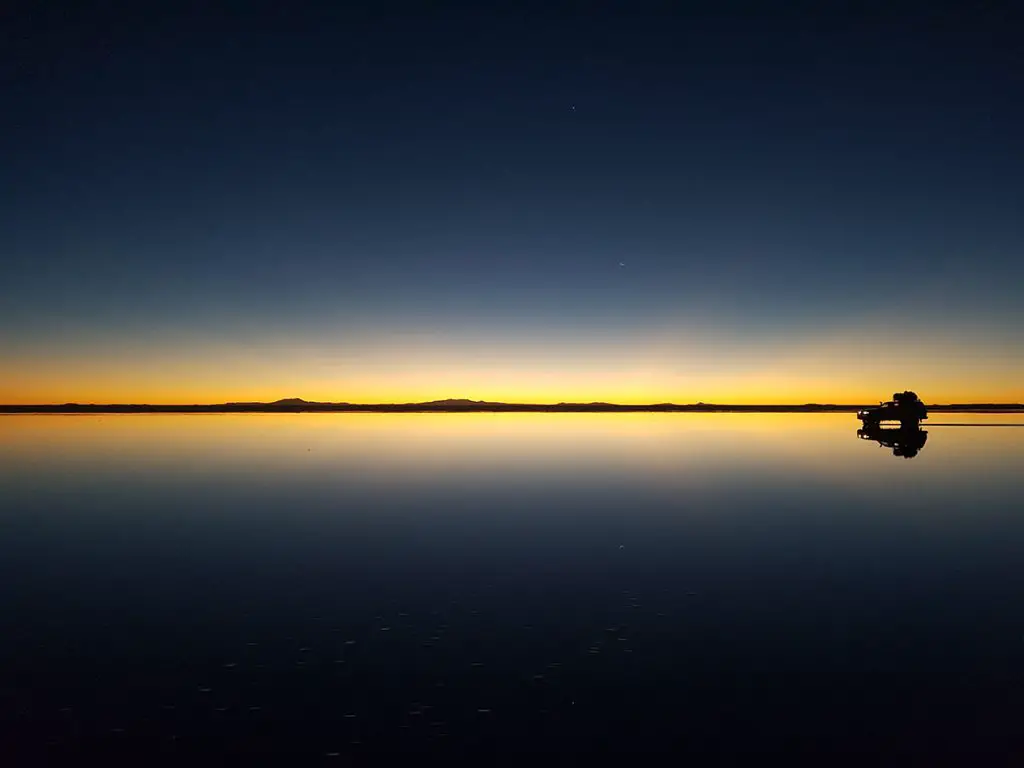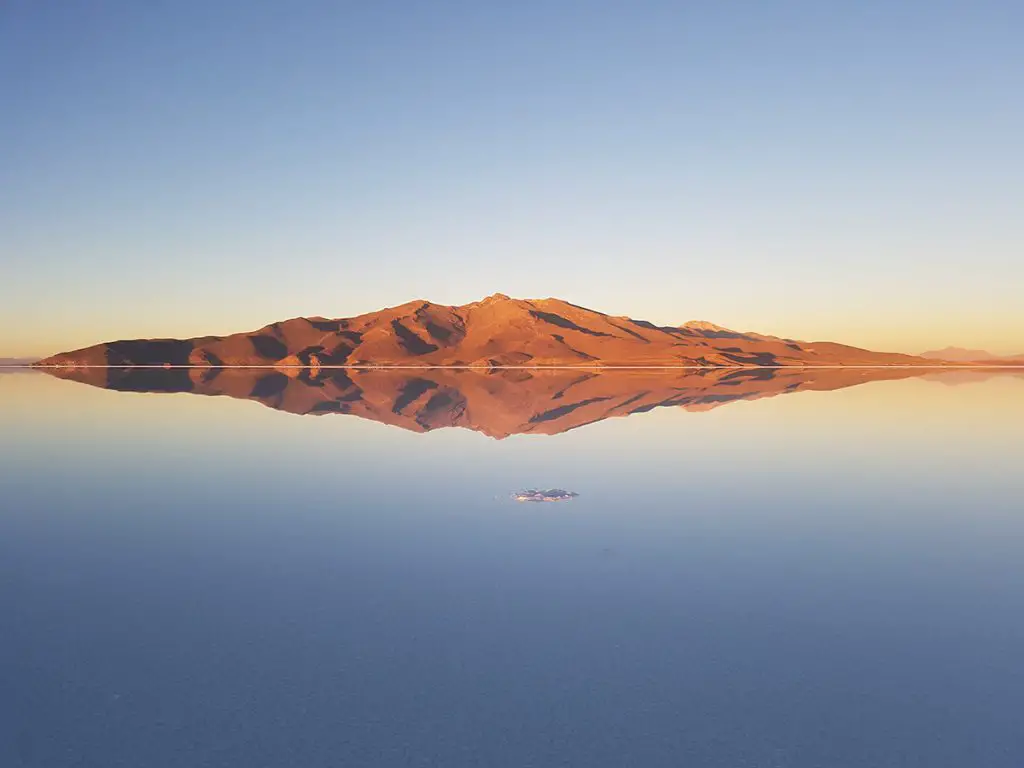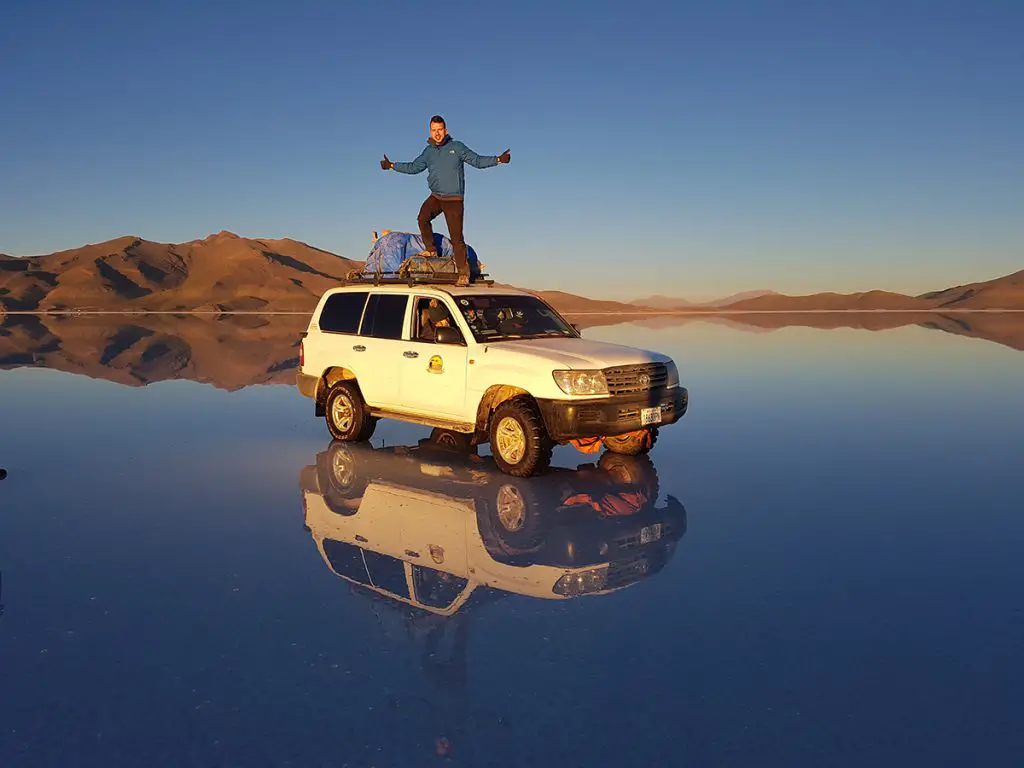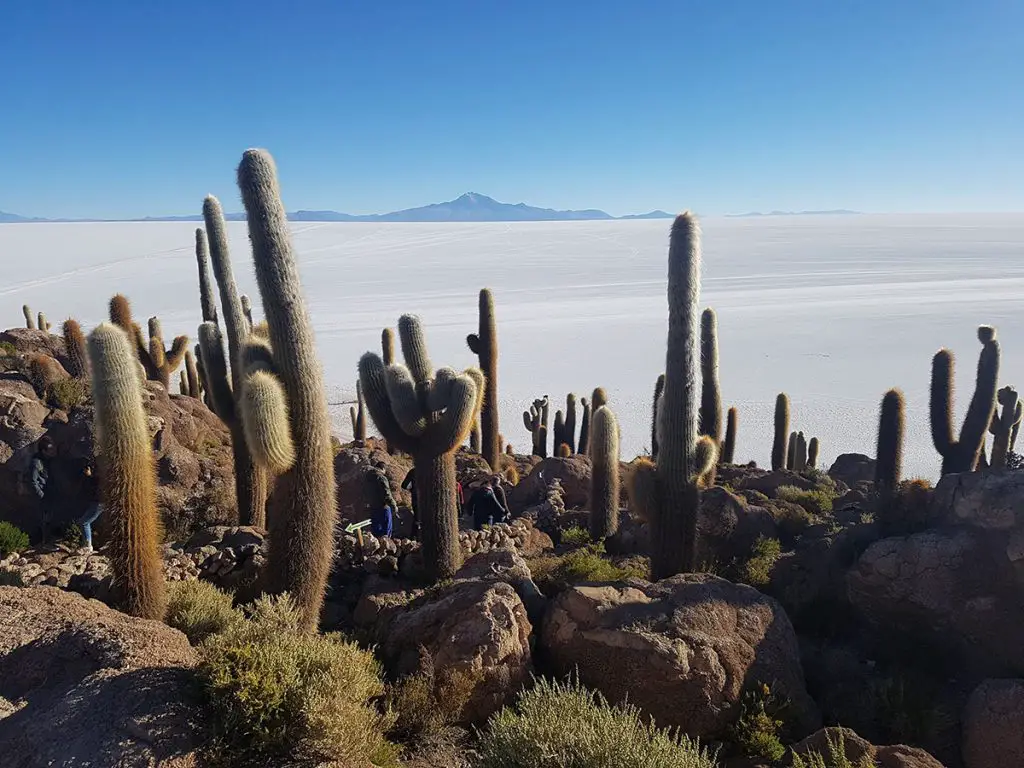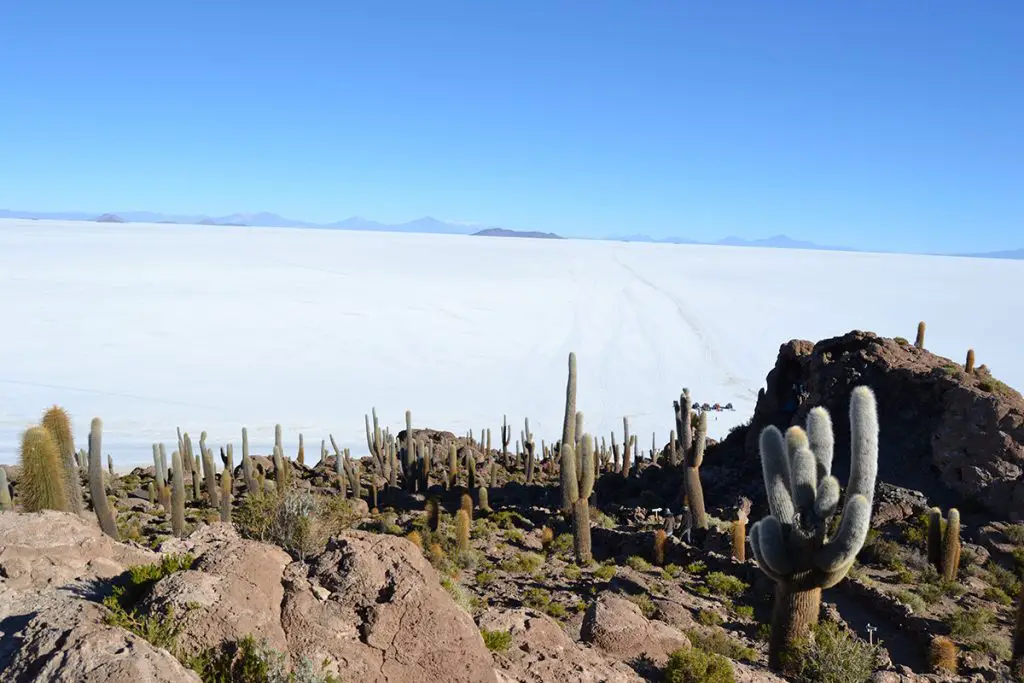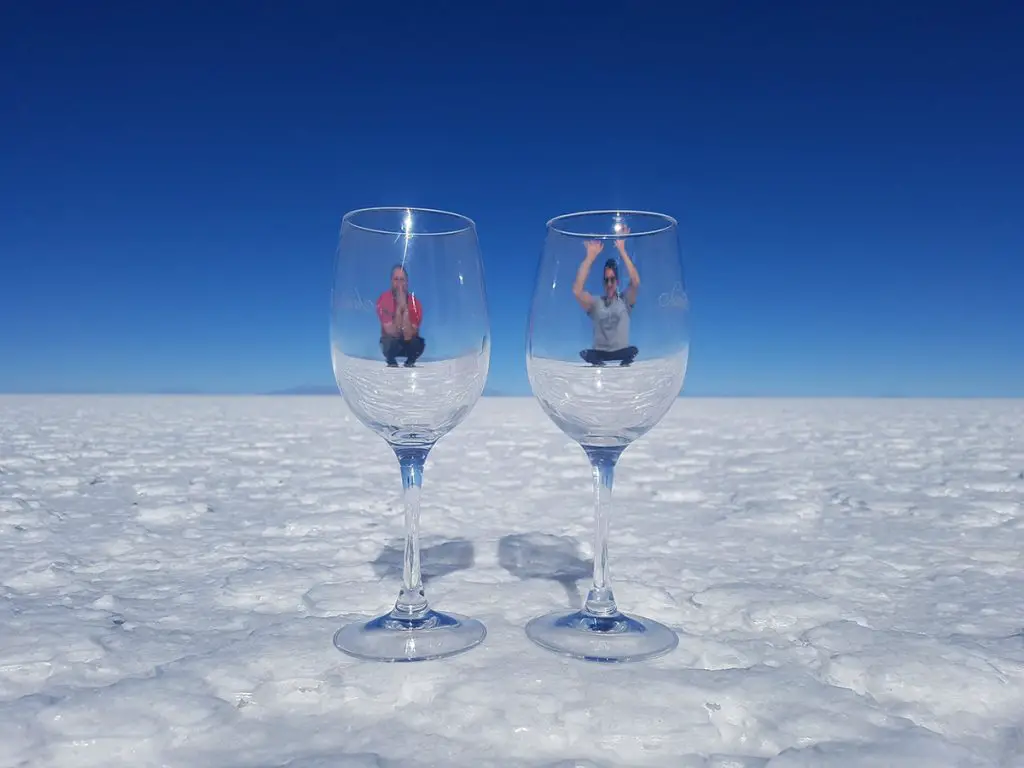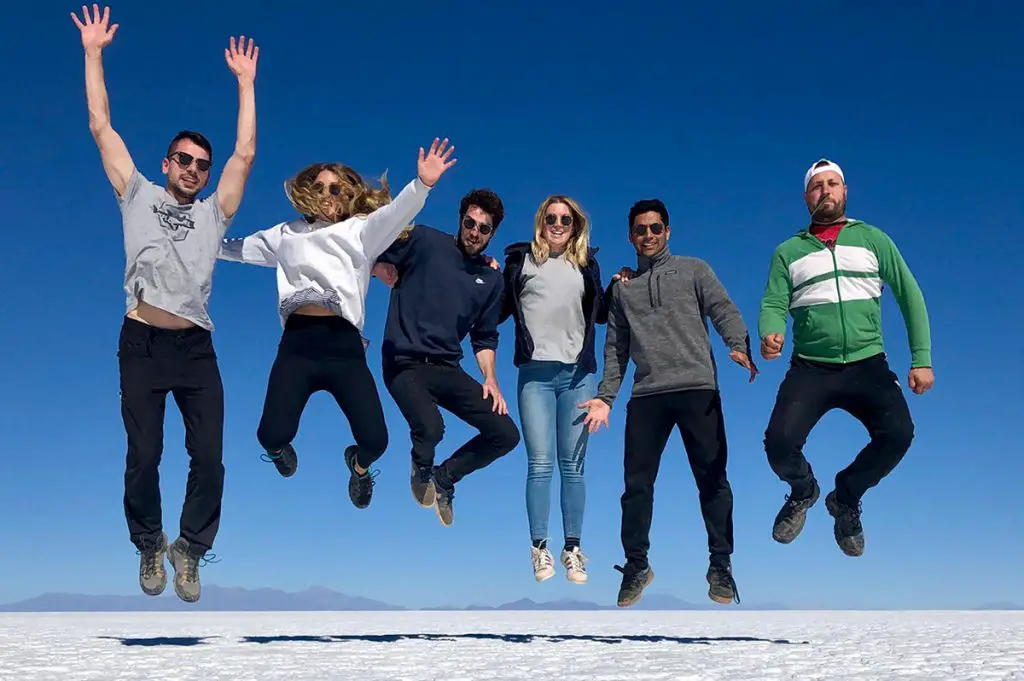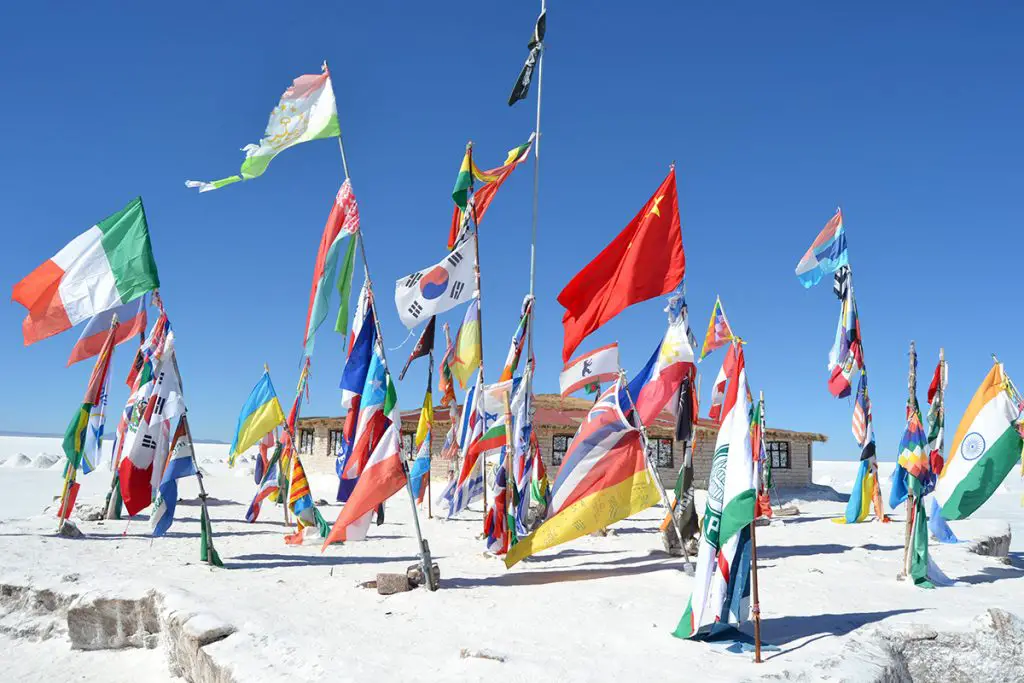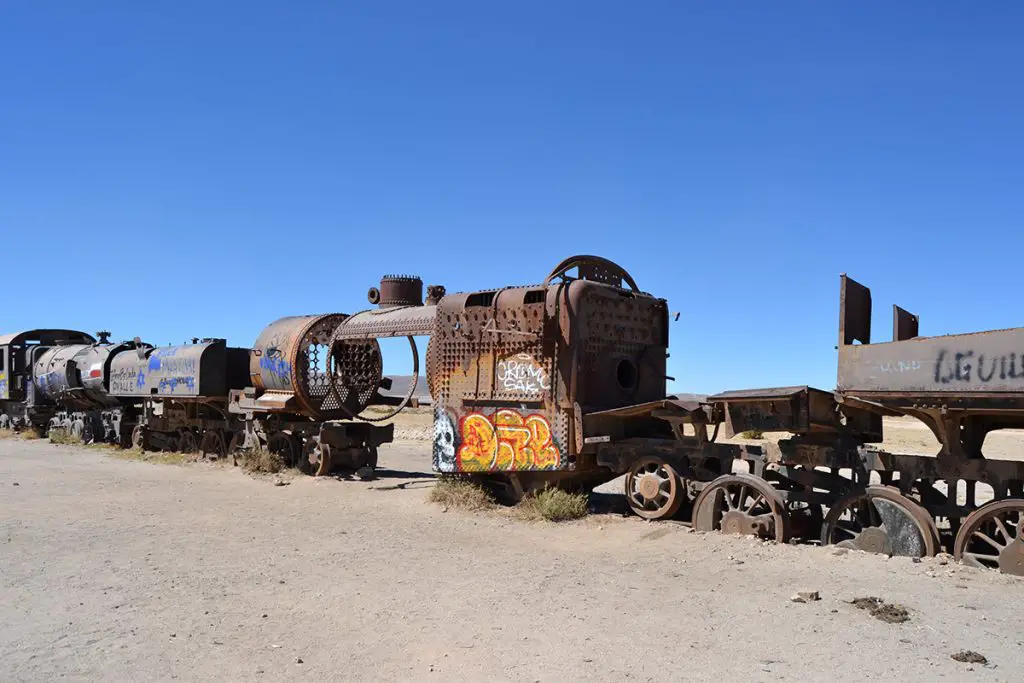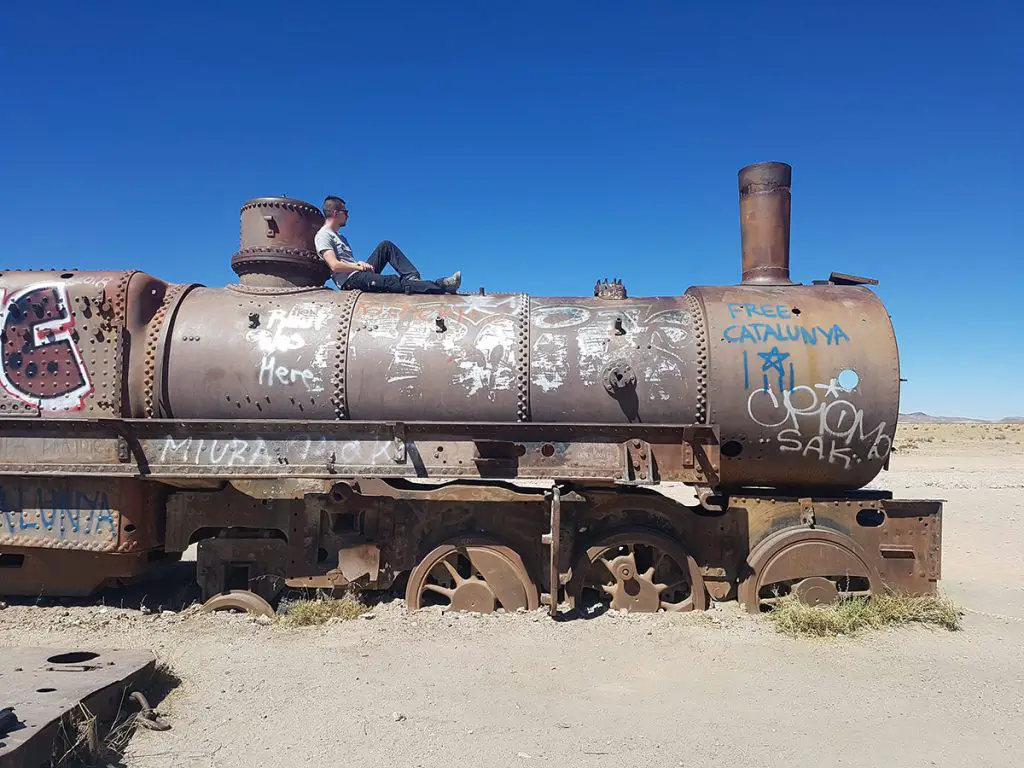 Drinks and Food
Drinks and food are provided during the trip. Breakfast, lunch and dinner are included. If you are vegetarian, you would need to mention it in advance to the agency and to the driver, so you can get a menu prepared.
How Much Does an Organized Tour of Salar de Uyuni Cost?
This may be the most important question on everyone's mind. I paid CLP 115 000 CLP (≈ €147) for a three-day tour. The package included breakfast, lunch and dinner, accommodation and transport. In addition, in Bolivia you would need an extra Bs 250.
Entrance fee Eduardo Avaroa Andean Fauna National Reserve – 150 Bs (≈ €20)
Entrance fee Thermal springs Polque – 6 Bs (≈ €0.80)
Entrance fee Isla Incahuasi – 30 Bs (≈ €4)
Exit tax – 15 Bs (≈ €2)