Last Updated on 23.02.2020 by Iliyan
El Nido is a real tropical paradise. It features an abundance of white sand beaches, coral reefs, secret lagoons and hidden treasures. It has amazing rock formations and surrounded by clear turquoise waters, and it is very popular for its Island hopping tours.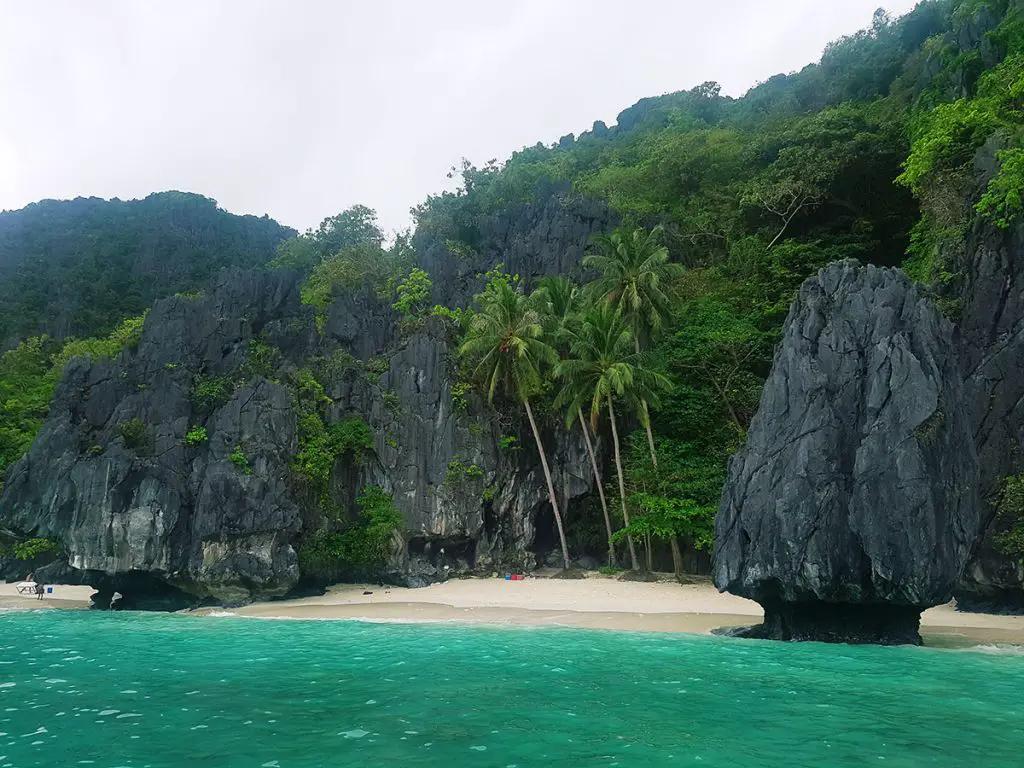 Where is El Nido?
The town is situated at the northern end of Palawan island in the Philippines. It's one of the most accessible places in the Philippines, and one of the most popular destinations. Other fabolous place in Palawan is Coron.
Getting to El Nido
There are 3 ways to get to:
Puerto Princesa International Airport is where most people fly to when heading to El Nido. Taking a minivan is the most popular way of going between Puerto Princesa and El Nido. It takes about 5 hours. The price is PHP 700 (€ 12.22).
Another alternative is taking the bus. This is one of the cheapest ways to get to El Nido. The trip takes between 6 and 7 hours and the prices range from PHP 515 – PHP 865 (€ 9 – € 15.11). There are two bus companies that operate along this route: Roro Bus and Cherry Bus. Both buses depart from the San Jose Bus Terminal, which is 7 kilometers away from the airport. You can book tickets online at 12GoAsia or you can buy directly at the terminal.
Getting between El Nido and Coron is much easier and faster than it used to be. The most popular way is to take the ferry from Coron. There are two ferries leaving daily, operated by two different companies: Montenegro Fast Ferry and Phimal Fast Ferry. They both take around 4.30 hours. The trip costs PHP 1815 (€ 32.43).
It's the easiest and fastest way to get to El Nido, but more expensive. AirSwift operates numerous flights a day between the town and other popular tourist destinations in the Philippines. El Nido Airport is located about 4 kilometres from the town.
Getting around
It's very easy and affordable to get around. There are tricycles everywhere to get you from A to B and the prices are pretty standard. You always can rent your own motorbike for the days you want to explore the island. Prices for motorbikes are about PHP 400-600 (€ 7.15-10.72).
What to Do in El Nido?
Get ready to see one of the most beautiful, astonishing and amazing places in the world. The Island hopping tours are the most popular reason to visit this small town. The nearby islands and beaches are absolutely stunning. Find out about the things to do in my travel guide.
El Nido Island Hopping Tour
Island Hopping is the biggest attraction in El Nido. Tour A, B, C & D are all visiting different islands and all of them are charming and fascinating. They generally run from 9 a.m. to 4 p.m. and include lunch and water. Most people go on Tour A for the big and small lagoons. With its stunning lagoons, beautiful islands, wildlife, this is a must-do in every Philippines Travel Guide.
Grab a kayak and explore secret beaches around Cadlao island, as well as Miniloc Island, Big Lagoon, and Small Lagoon. There will be plenty of tour agencies to rent you the kayak and give you a map along with some tips.
Nacpan Beach is one of the best beaches in El Nido. It is represents a long strip of golden-colored sandy beach, lined with countless palm trees. The beach itself is absolutely clean and empty.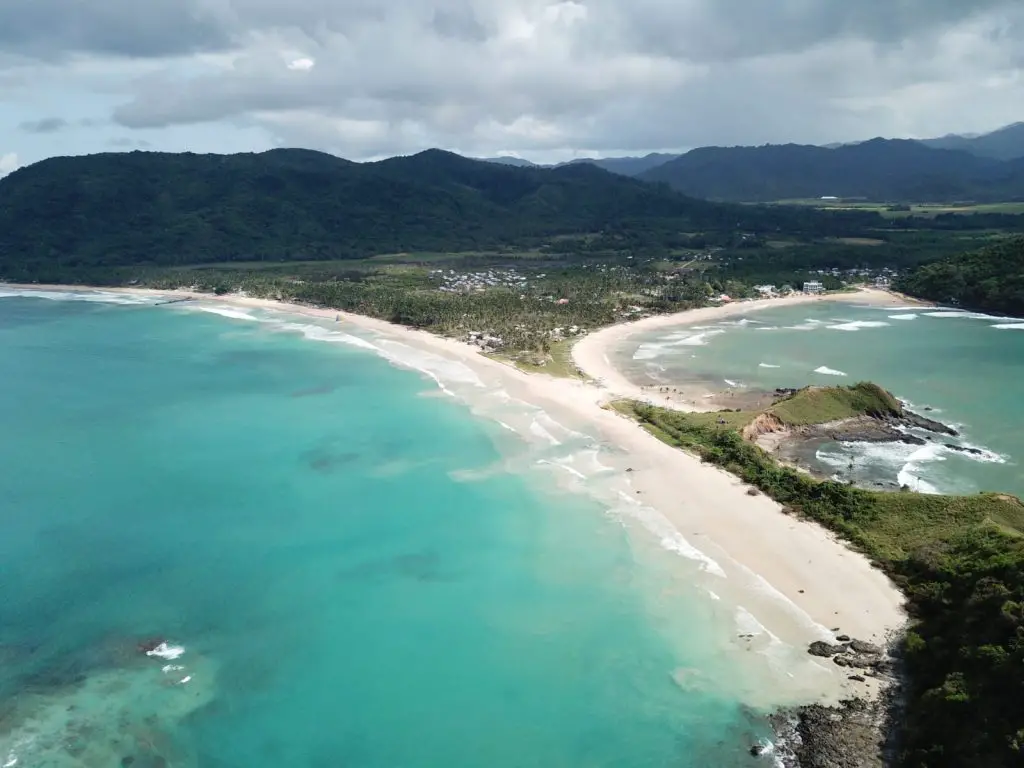 Las Cabanas Beach is one of the most popular beaches here. It offers everything you could want: white sands, clear water, and palm trees. This is a place, where you can watch a truly memorable sunset.
Visit El Nido's Public Market
Every morning (starting at 5:30 a.m.) the local market sells fresh fruits, veggies, fish and meat. Stop by the public market and go get some fresh uncut fruits or veggies. The market is located near Corong-Corong beach on the side of the main road.
El Nido Isn't That Cheap
El Nido is probably one of the most expensive places in the Philippines. Accommodation, restaurants, bars, souvenirs, transport will cost you more than in other places. This is simply because El Nido is repeatedly mentioned as one of the world's most beautiful places.
Bring Cash
Have enough cash. There are a few ATMs in the town, but they do not always work and they are very often empty. 
Where to Stay in El Nido?
Here, you can find all sorts of accommodation – hostels, hotels, glamping, and cozy resorts. I stayed at Outpost Beach Hostel for 2 nights and at Big Paul's for a night. I would highly recommend Big Paul's to any budget traveller. The hostel was social and a good place to meet people. Free rum and coke at night is also a great addition for the place.
Best Time to Visit El Nido Palawan
The best time to visit is from December to May. April and May are very hot but as well very good months to visit. The rainy season normally begins in June and lasts until November. Bear in mind, during the high season, prices will rise double.