Last Updated on 08.09.2023 by Iliyan
Looking for the best things to do in Salento, Colombia? This guide includes all you need to know to visit the colorful, vibrant town of Salento. The town is an essential stop on every Colombian itinerary as it is a famous tourist destination of the Coffee Triangle (Eje Cafetero) region of Colombia.
From hiking to Cocora Valley and the world's tallest palm trees, from coffee farm tours to exploring the town, there are so many things to do in Salento, Colombia that will keep you busy for a few days.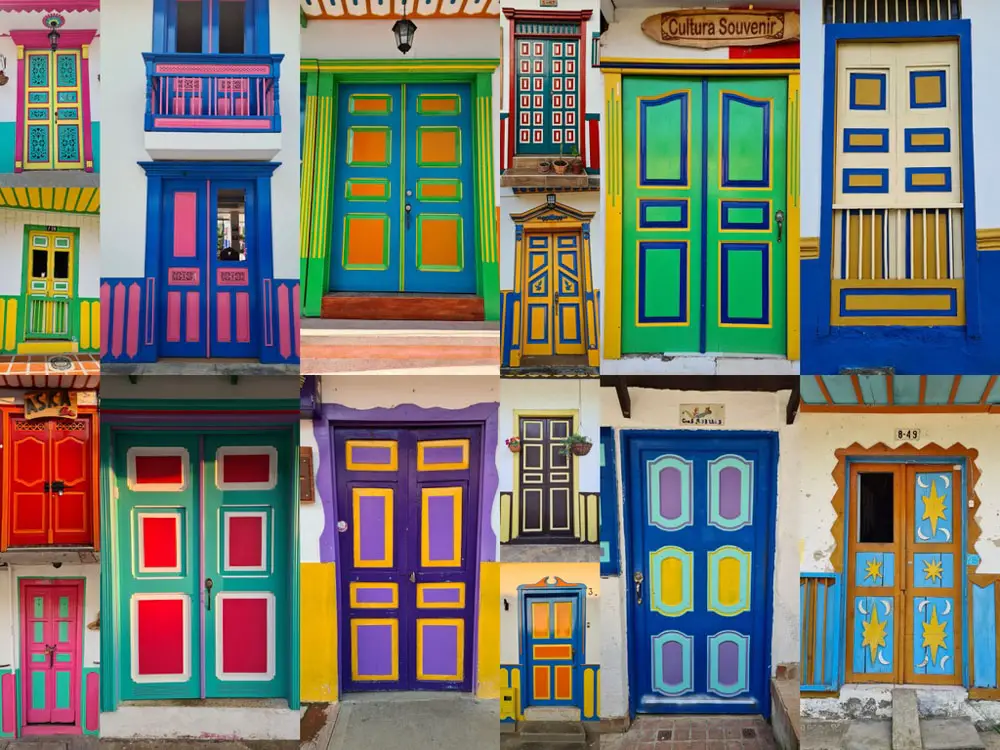 How to Get To Salento, Colombia?
You can get to Salento by car or by bus from major cities in Colombia, like Bogota, and Medellin. Be aware that traveling by bus from Medellin takes 6.5 hours, while from Bogota – 9 hours. From Bogota you will need to take a bus to Armenia, and change. You can also reach Salento by plane from Bogota or Medellin to Pereira or Armenia airport, and then change with bus.
We took a bus from Salento to Pereira and it took 1 hour. We paid 10,500 COP for a one-way trip. Then from Pereira to Medellin we took another bus. The price was 53,000 COP. They accept both cards and cash.
Best Things to Do in Salento, Colombia
There are so many things to do in Salento, Colombia. It has a lively center and beautiful houses with white walls, colorful doors, and windows. The town is the starting point for excursions into the Cocora valley and hiking in the Los Nevados National Natural Park. Here are some of the best things to do in Salento.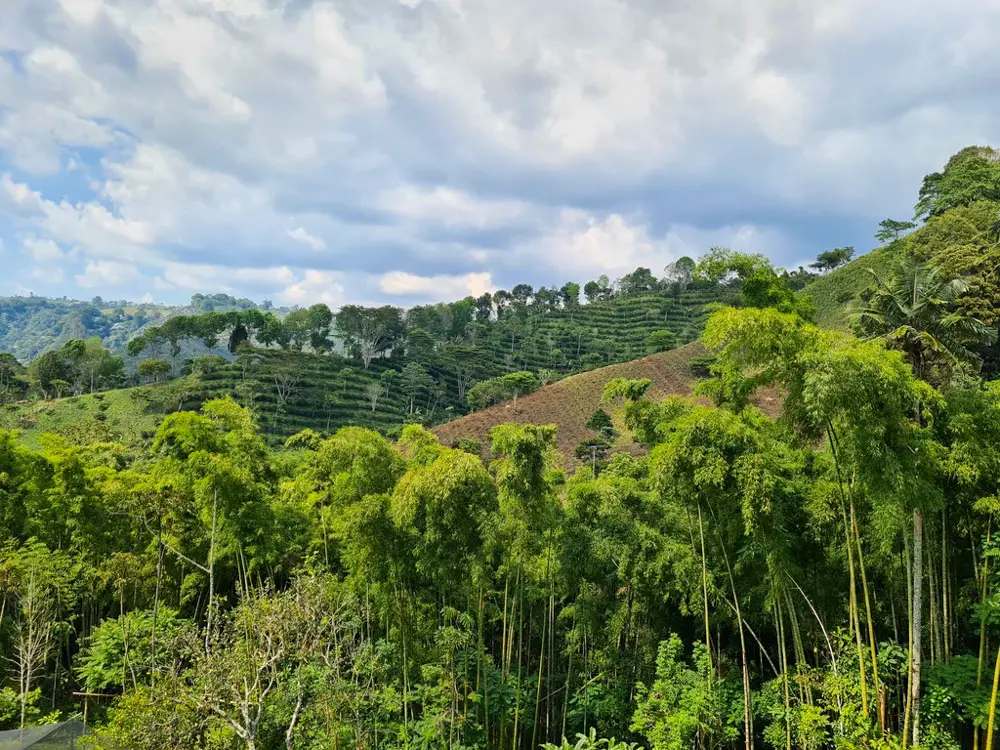 Visit a Coffee Tour
The historic center of Salento and the surrounding nature are inscribed on the UNESCO World Heritage List as part of the Coffee Cultural Landscape. There are many places to go and visit a Coffee Farm (Finca) in Salento. One of the most popular coffee tours is Finca El Ocaso. Here you'll learn all about the coffee production – from the growth, production, and process from bean to cup.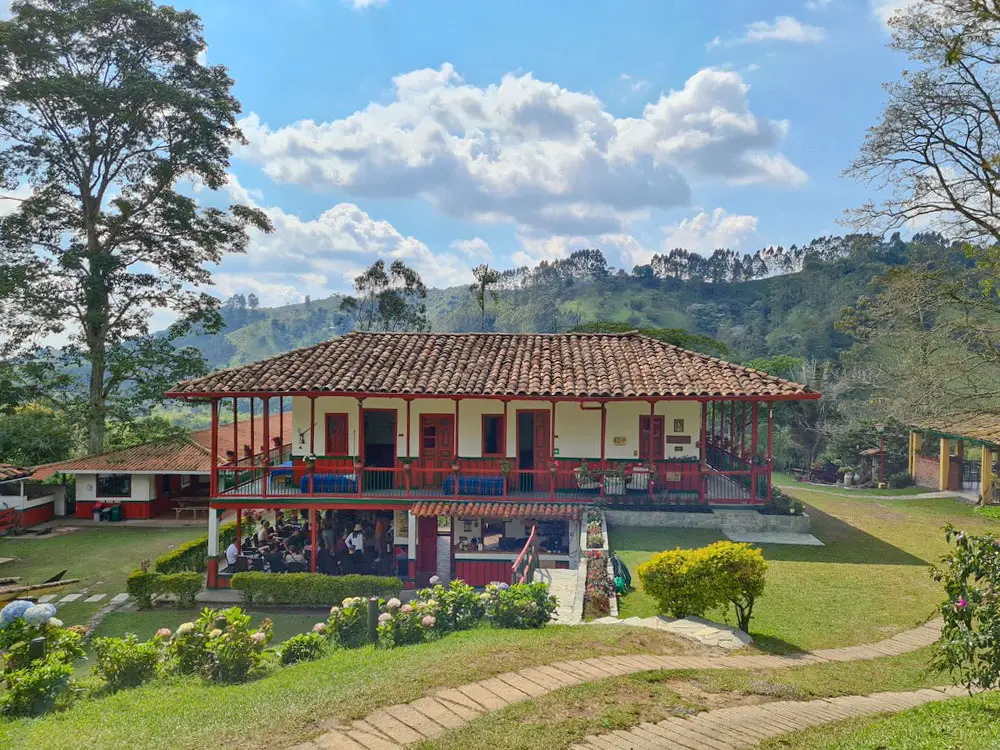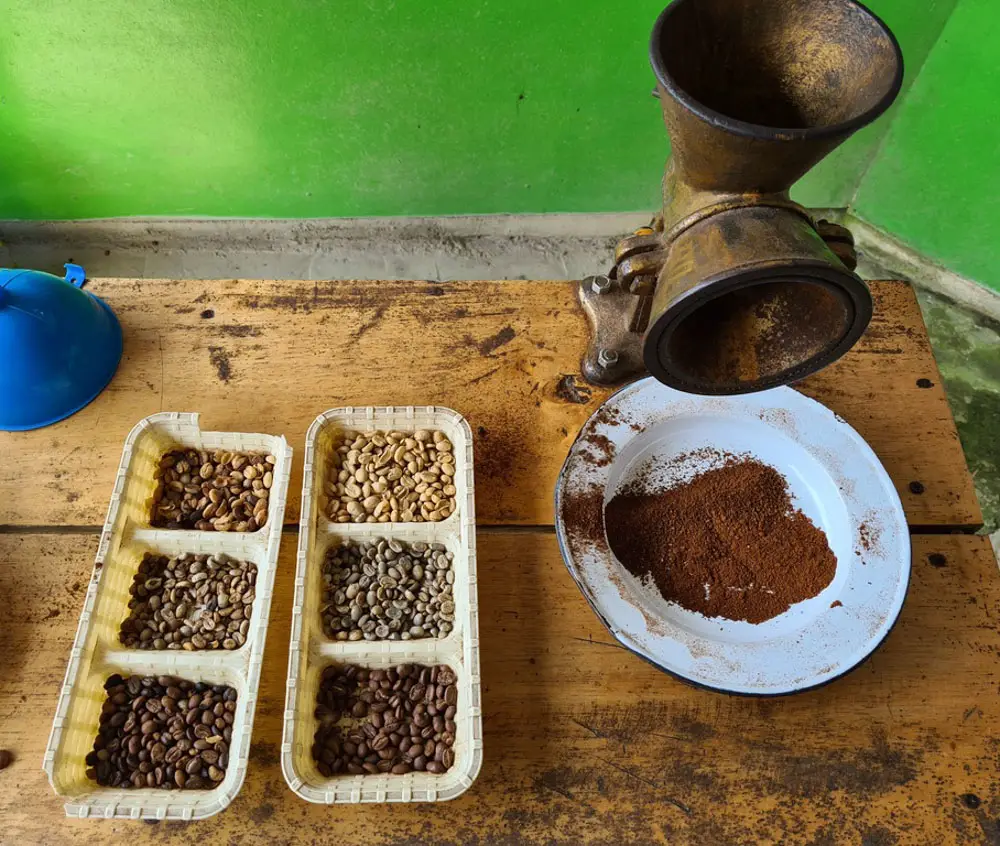 Most of the good Colombian coffee is exported, so also here you can buy some packages. El Ocaso can be reached walking for about hour and half or by Jeep Taxi. The ticket cost 3,000 COP per person and journey takes 20 minutes.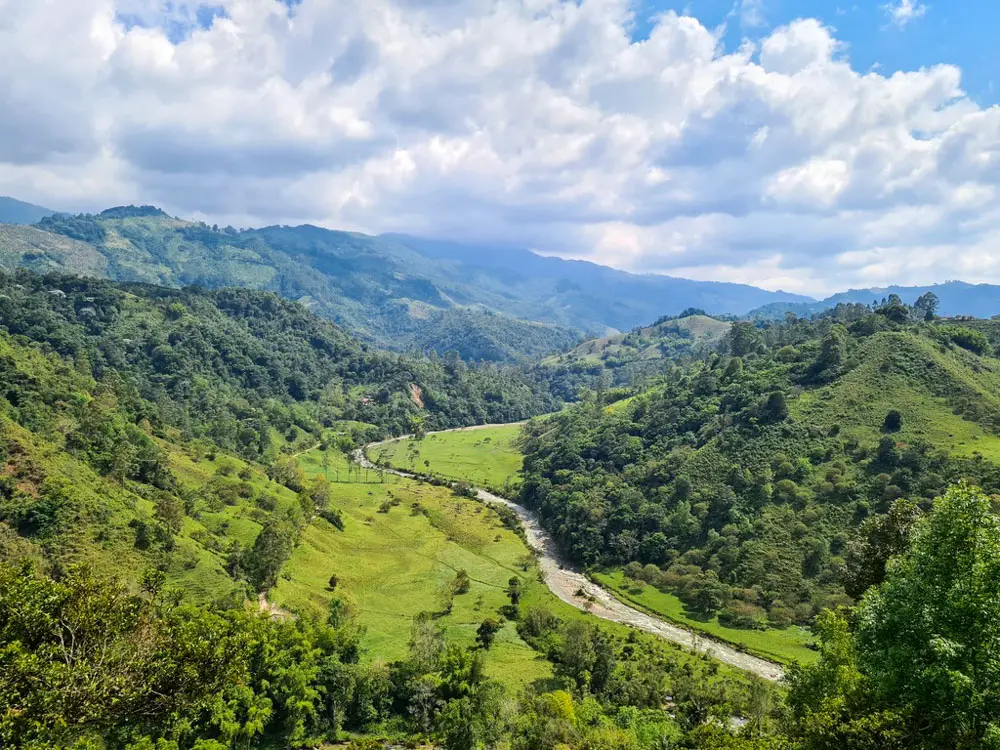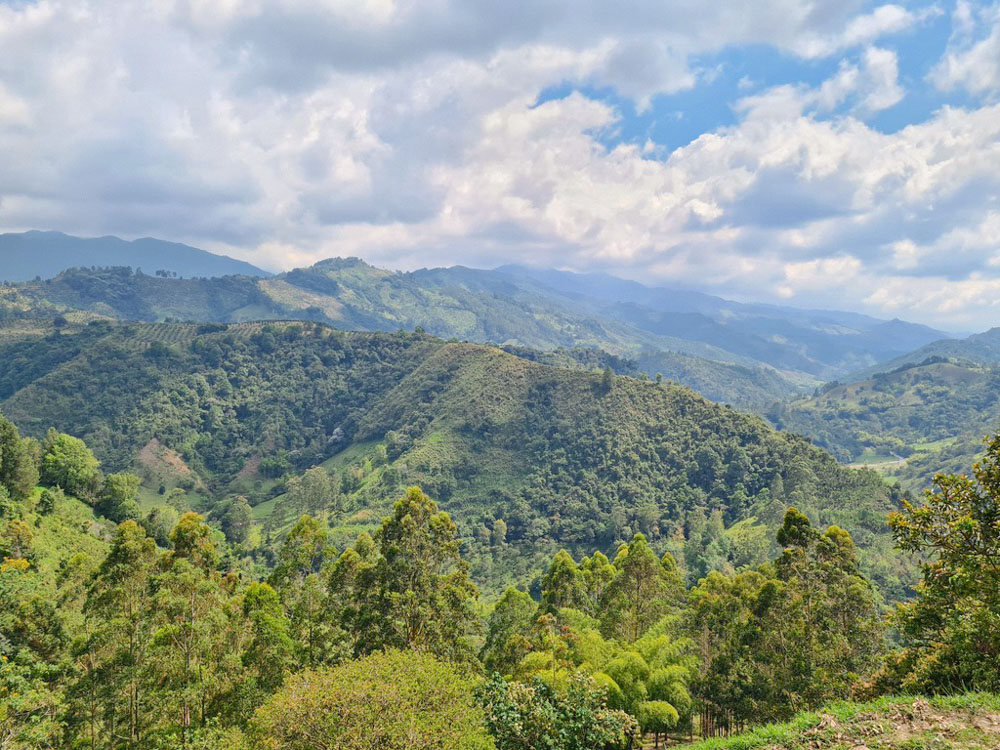 Hike the Cocora Valley (Valle de Cocora)
Hiking the Cocora Valley is one of the best things to do in Salento, Colombia, and it is a must-see destination for nature lovers. It is located in the Central Cordillera of the Andean mountains. The Cocora valley is part of the Los Nevados National Natural Park, the primary location of the national tree of Colombia Quindío wax palm. This astonishing green landscape is filled with the gigantic wax palm trees (the tallest palm trees in the world).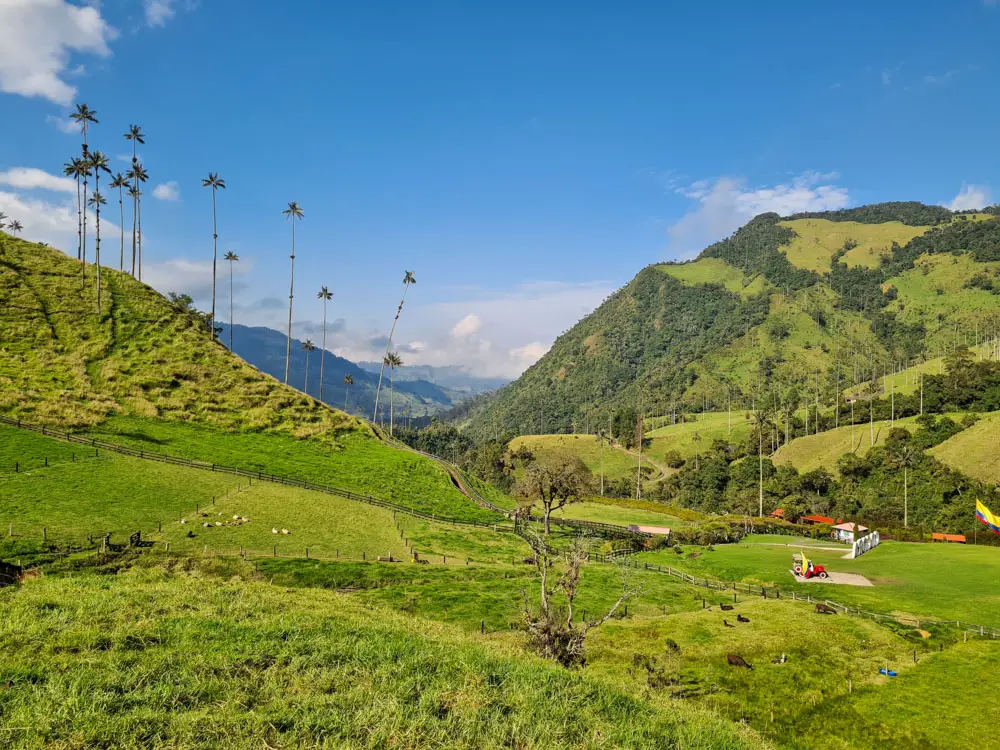 To get there you can take a shared Willy jeep at the Plaza Bolívar square of Salento. The car departs once it's full, and the journey takes 20-25 minutes. It costs 9,000 COP for a round-trip ride. Once you arrive at the entrance of the park, there's a 10,000 COP admission fee.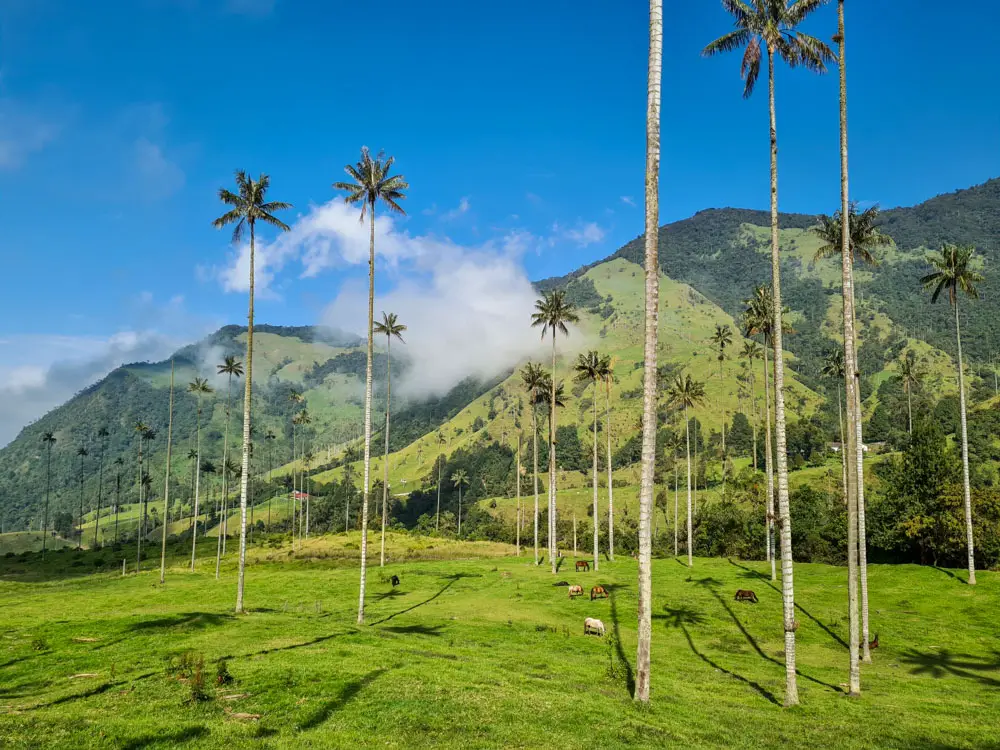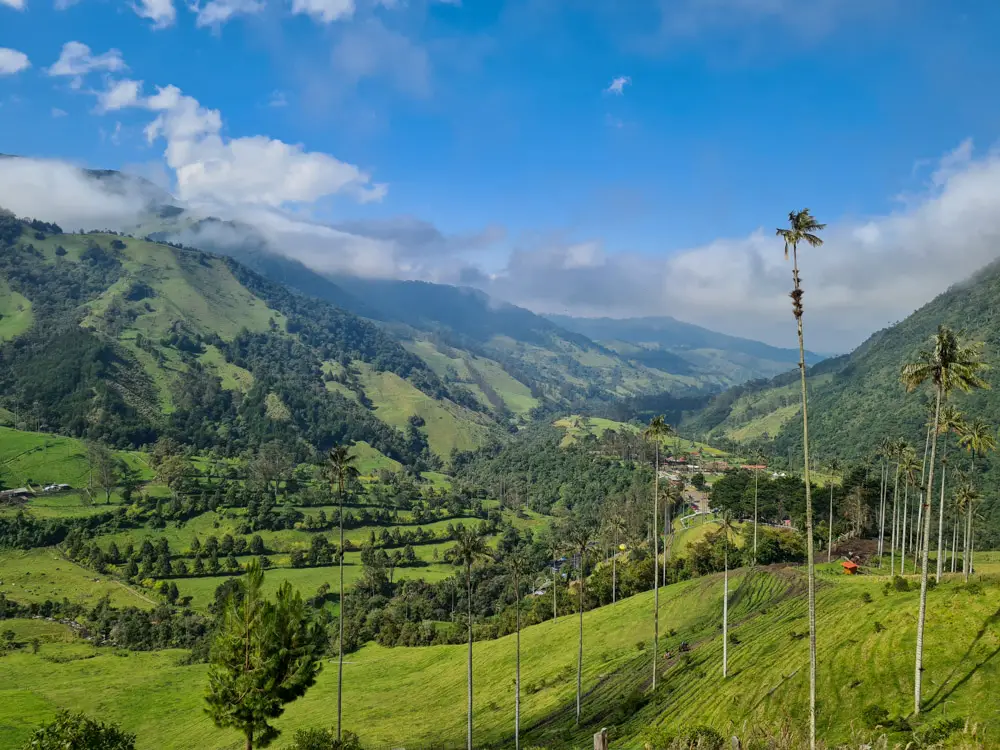 There are several different hiking trails. If you're not in a good fit and you want to see only the wax palms, walk directly to the valley, which takes approximately 30 minutes. If you want to enjoy the entire Cocora Valley loop is about a 5-6 hour hike. You can do the classic route either clockwise, or counterclockwise.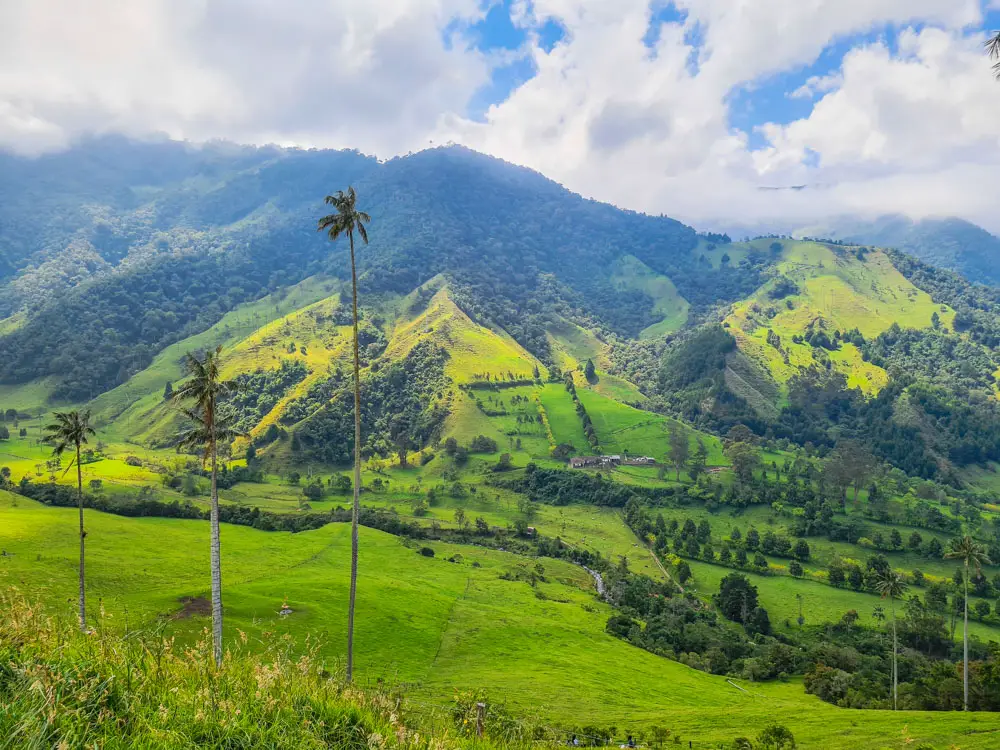 Calle Real
Calle Real is the most famous street in Salento. It is located on the northeast corner of Plaza Bolívar square. This mostly pedestrian street is home to brightly painted buildings with beautiful doors, souvenir shops, authentic artisan craft stores, and restaurants. I recommend you to visit this street early in the morning when you can see the colourful doorways.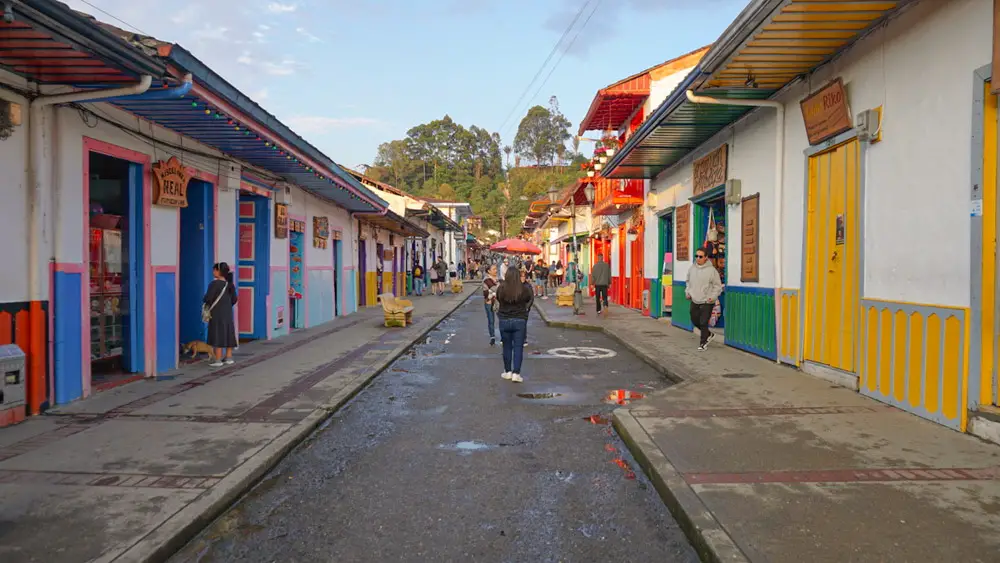 Enjoy the view from Mirador de Salento
Once you reach the end of Calle Real, you'll see a colorful staircase. Walk only 5-10 minutes up, and you'll be rewarded with stunning view down to the town, and the green mountains.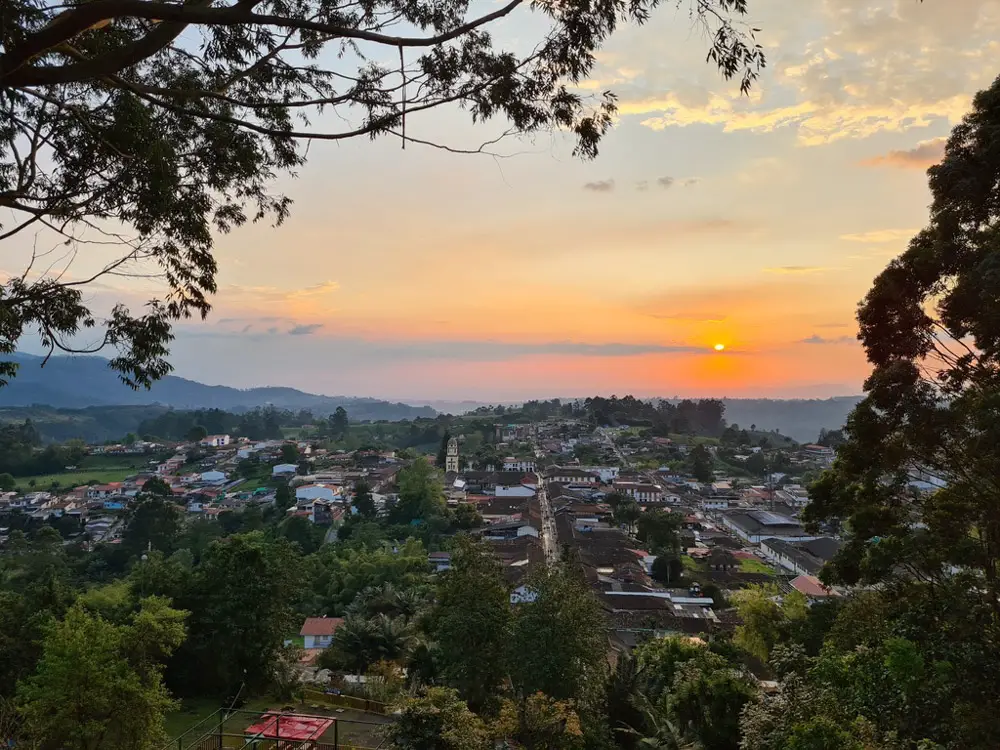 This attraction is free of charge and it is one of the best things to do in Salento, Colombia. Best time to visit Mirador de Salento is at sunset.
Take a stroll around Plaza de Bolívar
Plaza de Bolívar is more than a square; it is the beating heart of Salento. It is a place where you can feel the authentic way of life.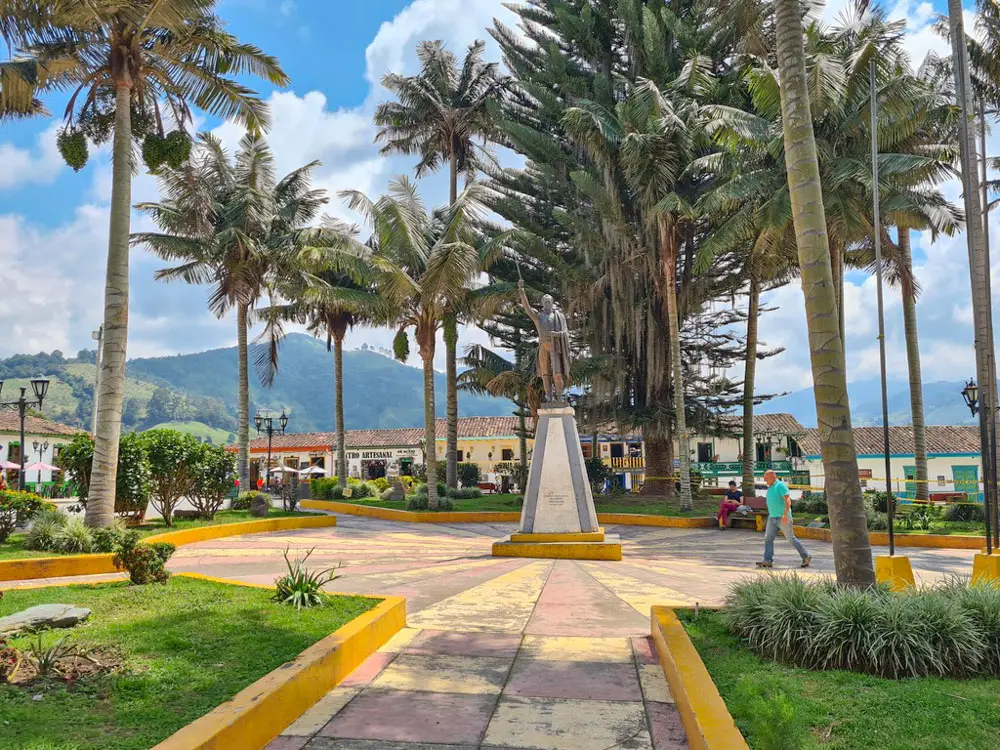 Plaza de Bolívar is located at the center of the town, surrounded by the yellowish church Parroquia Nuestra Señora del Carmen and beautiful trees. The plaza has a park and all sorts of shops and restaurants around this square. It is definitely must visit when in Salento.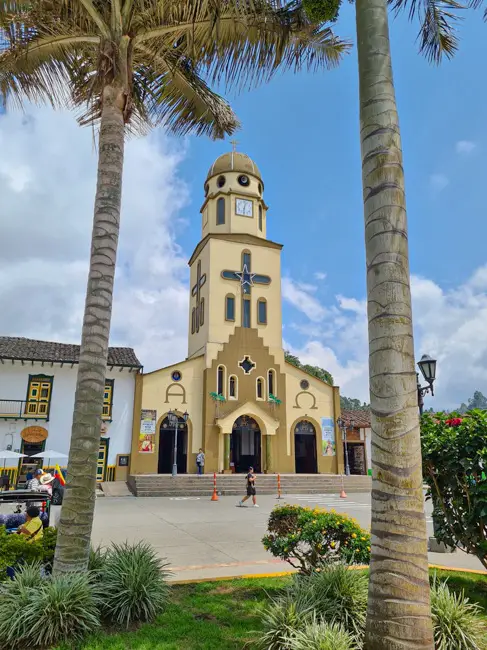 Where to Stay in Salento?
If you're planning a trip to Salento, you might be wondering where to stay. There are many charming hotels, hostels, lodges and Airbnbs to stay at. However, Salento is a tiny town, so wherever you stay you'll be close to the main square. If you're looking for a more remote experience, there are beautiful accommodations outside of town. For example, glamping, or ecolodges, overlooking the stunning landscapes, and designed to be an unforgettable experience.