Last Updated on 06.03.2021 by Iliyan
In this interview, I would like to introduce you to an extraordinary woman. She is a wonderful person, very sincere, nice and always positive. Nothing can stop her from traveling around the world. Thanks to her cheerful smile, knowledge of several languages and the skills she has, helped her to start working as a Qatar Airways Flight Attendant. That's why I decided to invite her as my first guest: Svetlana Dimitrova – a Qatar Airways Flight Attendant, a traveler by heart and soul.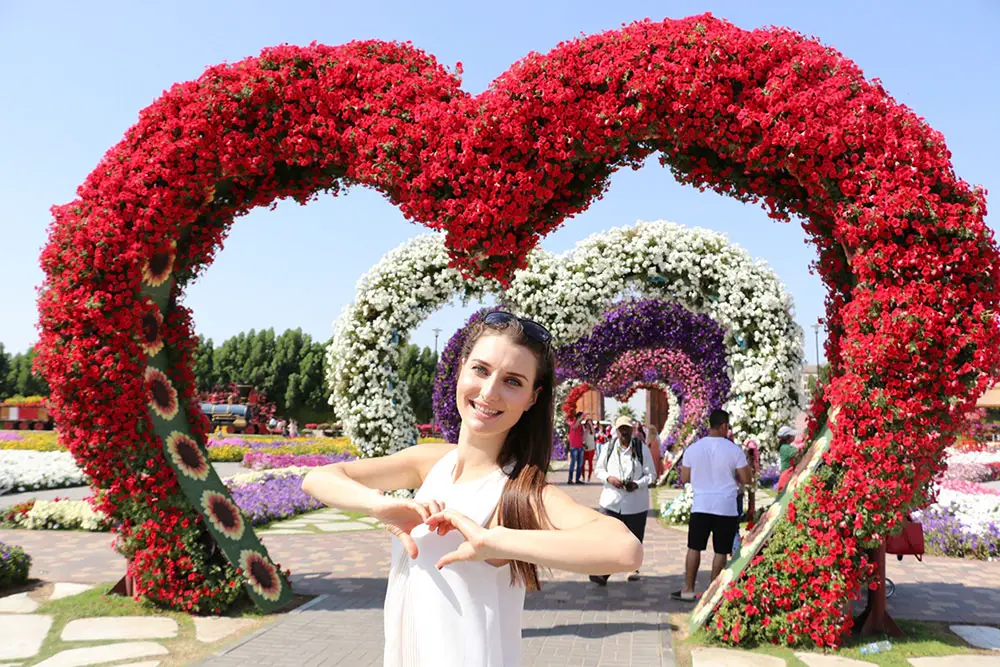 Hello Svetlana. Could you tell us a little bit about yourself? Where are you from and what do you do?
Hello Iliyan! Thank you for your invitation and the honor of being your first guest. It is my pleasure to share my story with a traveler and friend like you. Briefly summarized: I was born in Shumen, I graduated the foreign language high school in Sofia with a profile in German and English. Afterwards, I obtained a bachelor's degree in Economics at the University of National and World Economy, but now I'm a Qatar Airways Flight Attendant and I live in Qatar.
How did you decide to become a part of one of the most prestigious commercial airline companies in the world?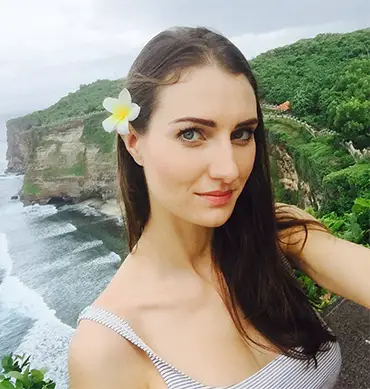 The idea came spontaneously while having a drink with friends. As you know, I lived in Spain for two years. I was looking for a job to settle there. It wasn't easy as a foreigner who just spoke some Spanish to integrate myself during the financial crisis in Spain. While I was looking for a job I shared my desire to travel around the world with my friends. Apparently, the sister of my friend had just applied for a flight attendant position with Qatar Airways. I immediately asked him about the requirements. He told me: "you have to be tall, presentable and speak foreign languages", the description matched my profile. When I got back home I went on the Internet for more information and apparently, Qatar Airways had an Open Day in Barcelona and I just applied. Of course, there were many other requirements as good physical shape, ability to swim, fluent English is a must, as well as a high school diploma and some experience in customer service.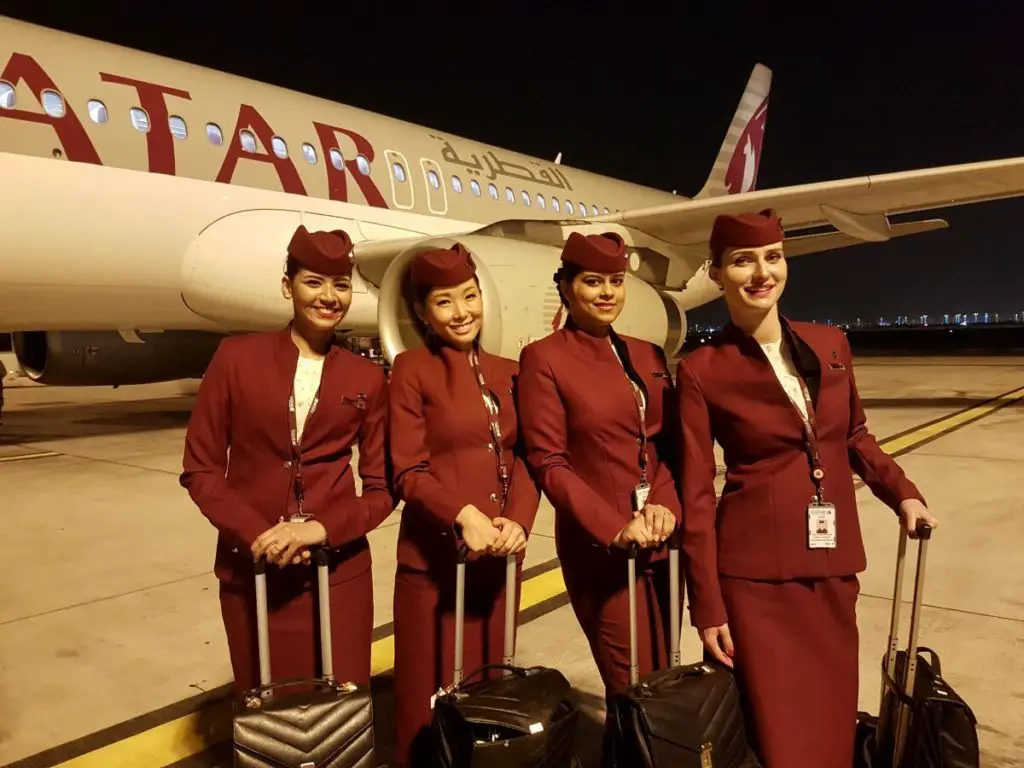 Please tell us how to become a Qatar Airways flight attendant? What were the stages until you got on your first flight?
I don't think there is an exact recipe, but there are a few factors, which can help: like a pleasant appearance, smile and confidence. The training was in English in Doha, Qatar for a period of two months. It covered different components and first aid training such as giving mouth to mouth, placing an oxygen mask, how to act in the case of a heart, asthma or epilepsy attack, nose bleeding and even assisting during childbirth. Also, we have different emergency scenarios that could occur on board. We studied all the types of aircraft equipment, communication with passengers, how to extinguish a fire, flooding, CRM (crew resource management), dangerous goods, how to deal with terrorists in case of bomb attacks etc. In the first week of our arrival, we were medically examined for sicknesses that can affect our work. Everyone had a psychological test to check our mental health as well. I had some colleagues who were dropped on these first-week stages.
A Qatar Airways flight attendant sounds like quite an exciting job.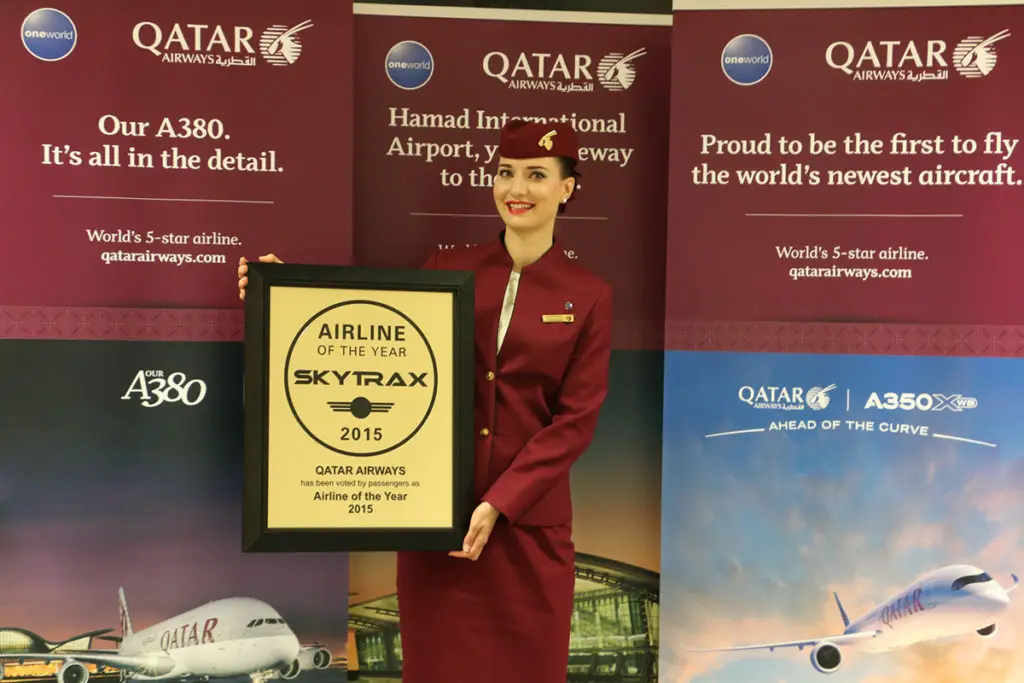 Being a Qatar Airways flight attendant is not only a job but also a way of life (lifestyle) in which you have to be fully involved. As in any other profession, you have some difficult moments and challenges. But when you have a clear idea why you are doing it and you see the results, then everything makes sense.
Behind the glamorous uniform and perfect smile hide many hours of sleep deprivation, waking up at 3 in the morning or going to sleep at 11 lunch time. We have day and night shifts, flights between 45 min and 18 hours. It is definitely not for everyone. You have to love what you do, otherwise you wouldn't adapt physically nor mentally to the changes, which are a daily routine. You need a lot of discipline, organization, tolerance, and understanding of different nations and cultures, a dose of patience and tact.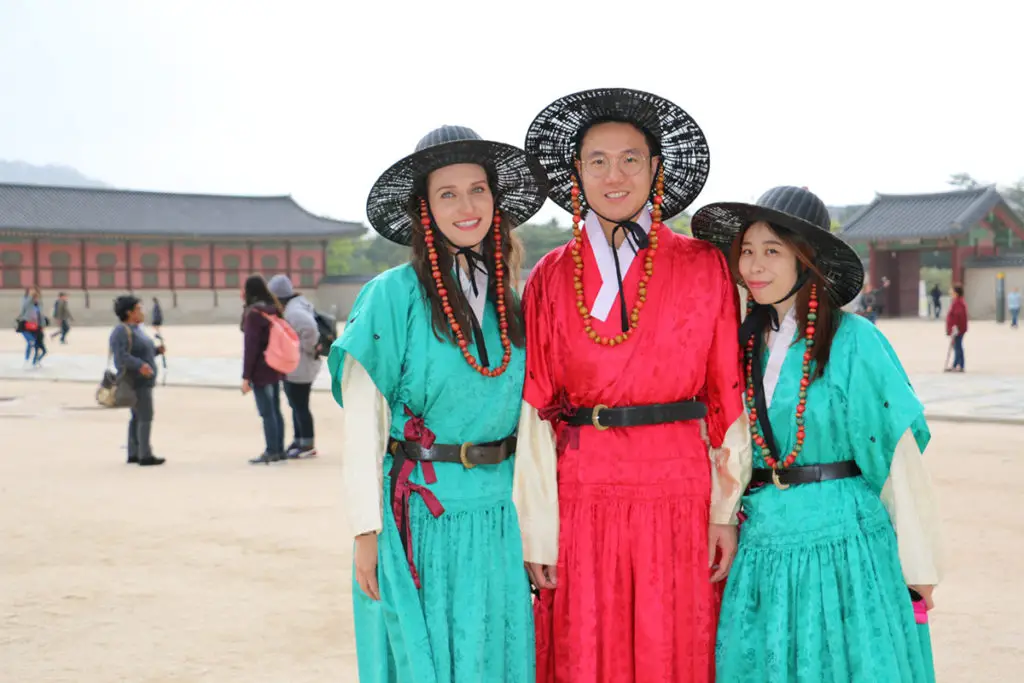 You deal with different kinds of situations from rude customers to first aid, needy or disabled people, mothers traveling alone with kids and people with aerophobia. The flight attendant plays a lot of roles like being a babysitter, nurse, waiter, chef, and psychologist and at the same time making sure you arrive safely at the destination. We have much more responsibilities than it seems and we have to smile as part of our uniform. Each passenger has his own story. My work taught me never to judge by nationality or status, look at everyone in the same way, and understand each person and to make his/her flight more comfortable. We are a big part of their journey. As my instructor was saying: the first thing you ask a person who is traveling is: "How is your flight going?". The customer may not remember the turbulence but the attitude of the crew in his moment of fear.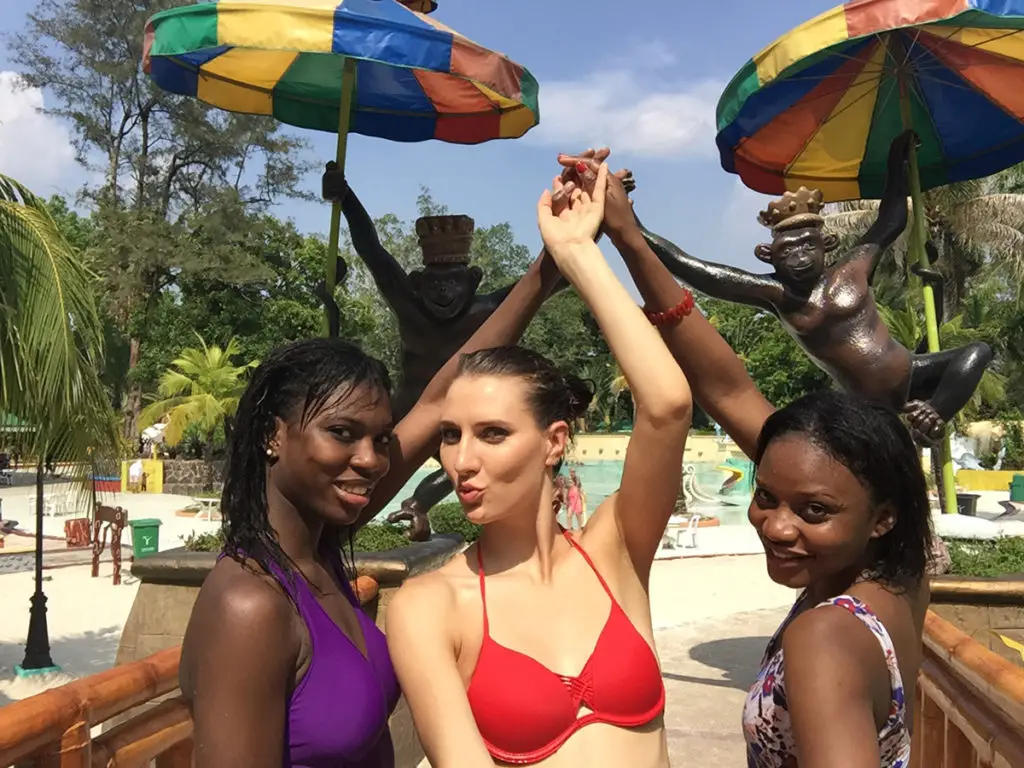 How do you get ready for work? How does your "work day" look like?
It takes me at least 2 hours to get ready for a flight to comply with the standards of the company including makeup and hairstyle. Part of my job is also to revise the specifics for the flights: the name of the airport, time zone, the length of the flight, forbidden items for import, public announcements, and type of aircraft. We have 8 different types of aircraft and each of them has its own specifications. Before each flight, we have a briefing where we meet with the rest of the crew on the flight deck and we discuss different types of emergency scenarios.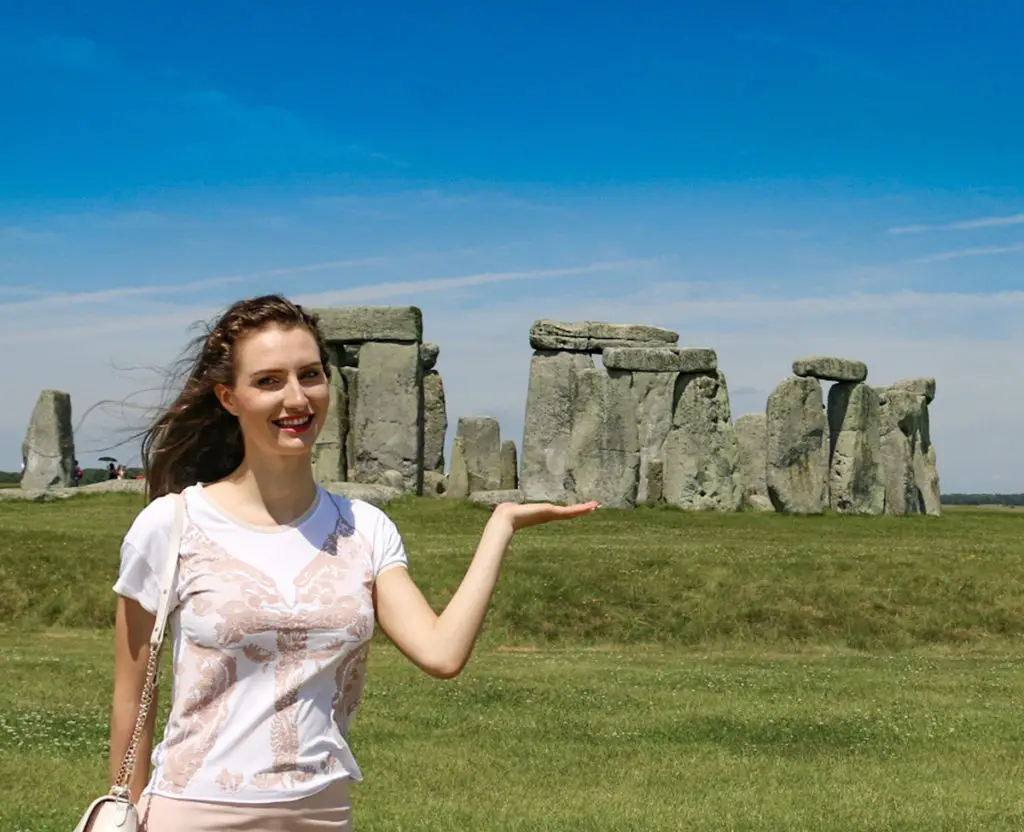 We are more than 10 000 flight attendants from 150 countries. Very rarely we fly with the same crew. It is impressive how you always create an amazing team of strangers who become friends after the flight. After the mandatory briefing, we leave for the aircraft and we start our security checks. We usually have a second briefing with the flight deck, on which we get to know the exact time of the flight, any expected turbulence, and the route we follow. Afterwards we get ready for the boarding of the passengers and we take off.
You did so many flights…Which is the funniest moment that you had on board?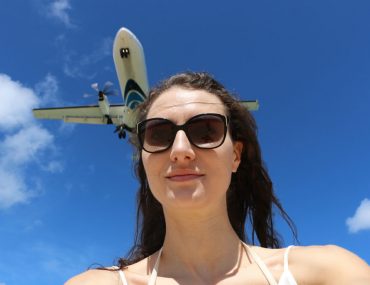 Оohh, yes! After…hours of flying and meeting thousands of people, there are quite a lot of funny stories. One of them happened recently. The flight was from Phuket to Doha which lasted for 6.5 hours. After serving dinner most of the customers fell asleep. One of the passengers was obviously sleeping, but at the same time talking loudly in French. I went to check if he needed something. Actually, he was talking in his sleep. I tried to wake him up because he was bothering the other passengers. He opened his eyes and looked at us then he turned his head and kept on mumbling. During the remaining 5 hours of the flight, he was talking in French to everybody in the cabin. We couldn't wake him up completely. The situation was funny at a certain moment, but disturbing for the rest of the passengers.
And which is the most unpleasant situation? Have you ever been in a dangerous situation?
Of course I have. For example one of them is a time when we had turbulence on board. One of my first flights as a crew member was the flight from Beijing to Doha with a duration of 10 hours during winter. We had such bad turbulence, that all the trays with food we had served were falling down. Most of the passengers had travel sickness, they were vomiting in the cabin. Also three of my colleagues felt sick. It was a real disaster in the cabin. A limited number of crew had to work to help the passengers and our colleagues to recover. After surviving such a flight, I told myself – if this is the worst, it is over.
Other "dangerous" situations are the flights to Lagos, Nigeria. As we all know crime is really high there and it is not recommended to leave your hotel. From the airport to the hotel we were escorted by two police cars. In the previous hotel where we stayed, we had security with guns on each floor.
My first visit was shocking, it was during the Ebola virus period. But as you can see I survived and I even visited Nigeria 3 times afterwards. Definitely, you feel insecure and looking like a tourist made me an easy target. I attracted a lot of attention from the people at the mall (I visited at my own risk). They were quite friendly and they wanted to meet us. So it wasn't that bad actually.
Which is the longest flight you ever had and how do you manage the jet lag?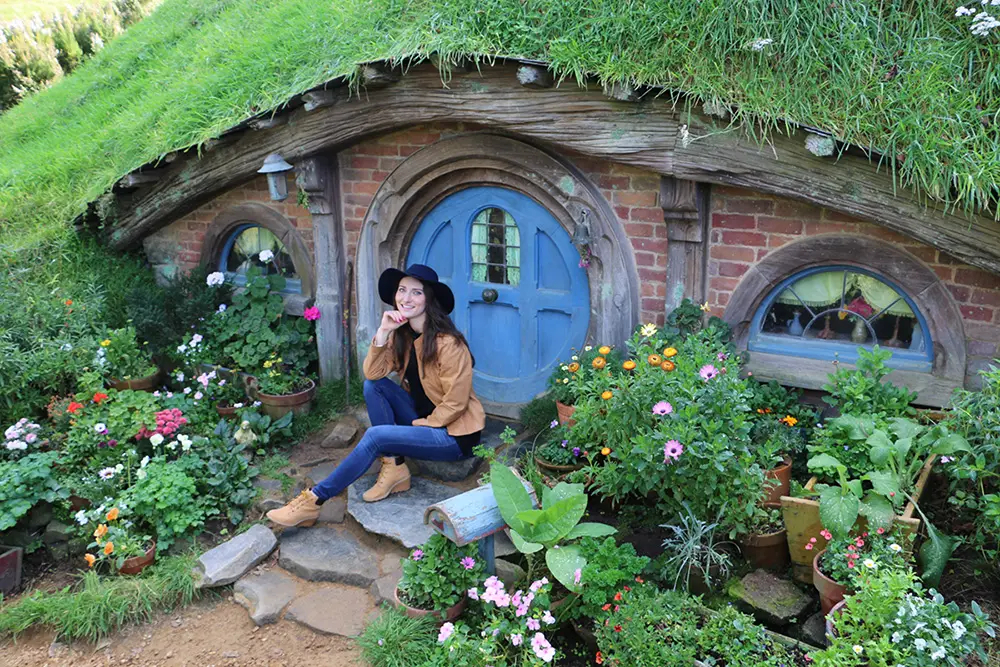 I've just arrived from the longest flight in the world from Auckland, New Zealand to Doha, Qatar, which was 17 hours and a half. Usually, I adapt to the local time and I don't follow the base (Doha) time. Only when I travel to Australia I have jet lag, because of the opposite direction of flying and it always has a different season schedule. Even the most active people can't escape fatigue. It is normal, we work during the flight while passengers are resting. It happens that I don't sleep up to 30-40 hours due to being overtired. I sleep when I feel sleepy and I try to have at least 5-8 hours of sleep. I eat healthy, I avoid coffee and I drink a lot of water and tea. Exercising and good rest are the key to good shape.
Have you ever flown with a famous person?
Yes, as a Qatar Airways flight attendant I flew with the former President of Bulgaria Petar Stoyanov and Niki Kanchev (Bulgarian TV presenter). I flew with a few Bollywood stars, but not famous in Bulgaria. Also with some athletes during the Olympic games in Brazil and a few top models. My colleagues flew with David and Victoria Beckham, but unfortunately they weren't on my flight.
Recently you took part in the project "Going Places Together" of Qatar Airways. Now your smile is shining on the billboards around the world, as well as on the significant stadium "Camp Nou" in Barcelona. Tell us how they chose you and what is it like to know that millions of people have seen you in different parts of the world?
Yes, I was chosen to be a brand ambassador of Qatar Airways in a few marketing campaigns. One of them is the billboard of "Camp Nou" in Barcelona, where I'm with some of the most famous football players in the world. Thousands of people can see me next to them while going to watch their favorite team. FC Barcelona is one of my favorite teams as well. Barcelona as a city also has a very special place in my heart, it is where I did my Open Day for Qatar Airways. I felt really proud to represent so many favorite things at once.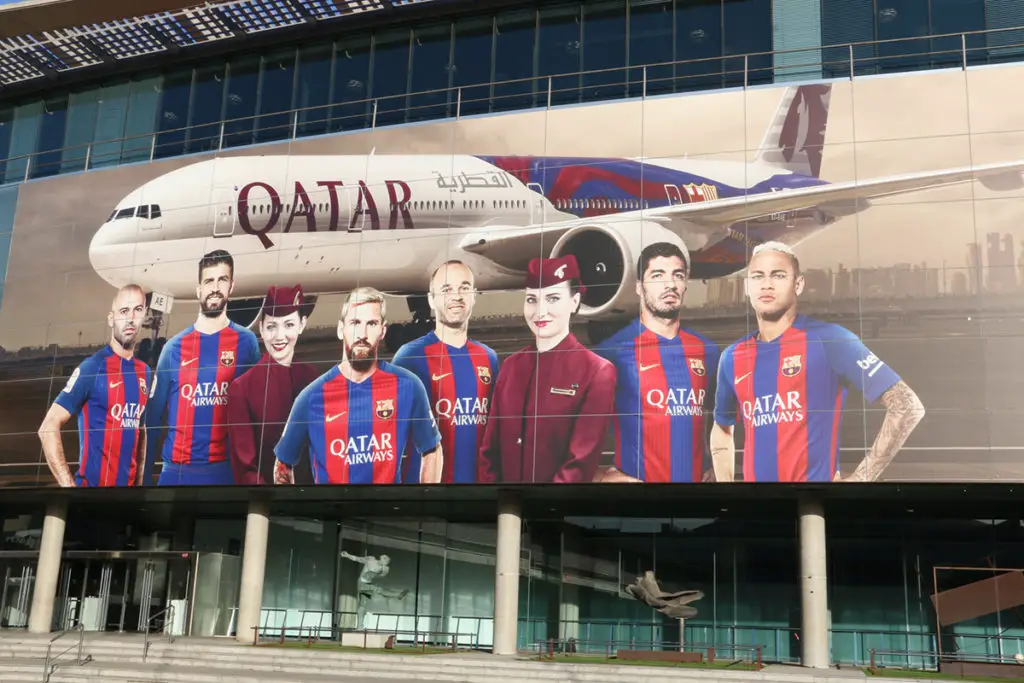 In the project "Going Places Together" 20 flight attendant members were chosen to be photographed in the top 10 most visited tourist destinations like New York, Beijing, Paris, Barcelona, London, Singapore, Bangkok, Tokyo, and Cape Town. My colleague from New Zealand and I were chosen for two destinations – Singapore and Tokyo. The photo shoot was on site, there were three English photographers and a couple of marketing representatives from Qatar Airways.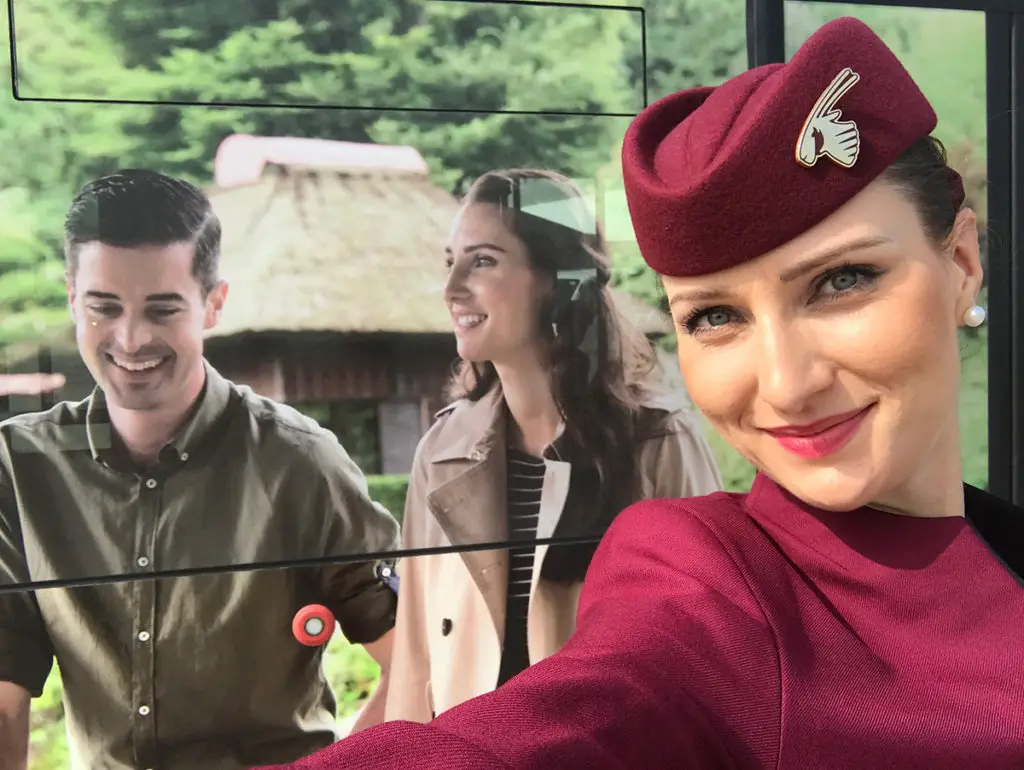 For both projects, they selected me after presenting myself on an internal casting last year. A few months later I got an e-mail that I was selected for the projects. I had a meeting with a marketing team for grooming checks and wardrobe tests for the shoot. The feeling of being on billboards all over the world, also in the airport in Doha and being recognized by many people is really flattering. It is wonderful to represent my company not only during working hours but all the time on a global level.
What does this profession give and take you?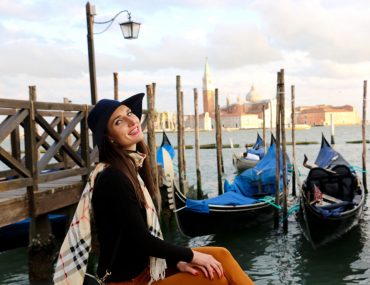 Like any other profession it has pros and cons. It is a matter of priorities what is really important for you in the job. I would say that as a Qatar Airways flight attendant you have the possibility to travel to diverse destinations in one month, get to know different cultures and meet interesting people from all over the world. You also get an attractive salary, flexible working hours, and opportunities for career growth and staff tickets for another 30 airlines. I would say that being a flight attendant is for people who are adventurers, like to move a lot and are fast in adapting to new situations, simply having wanderlust (It is for people who have a constant need to explore new places) like I do.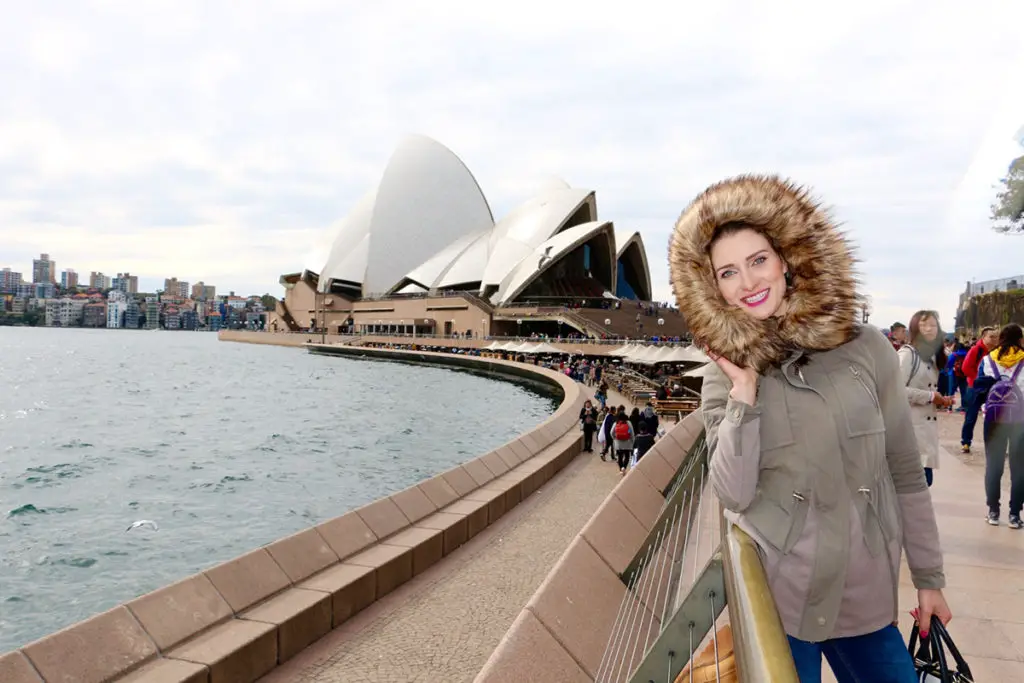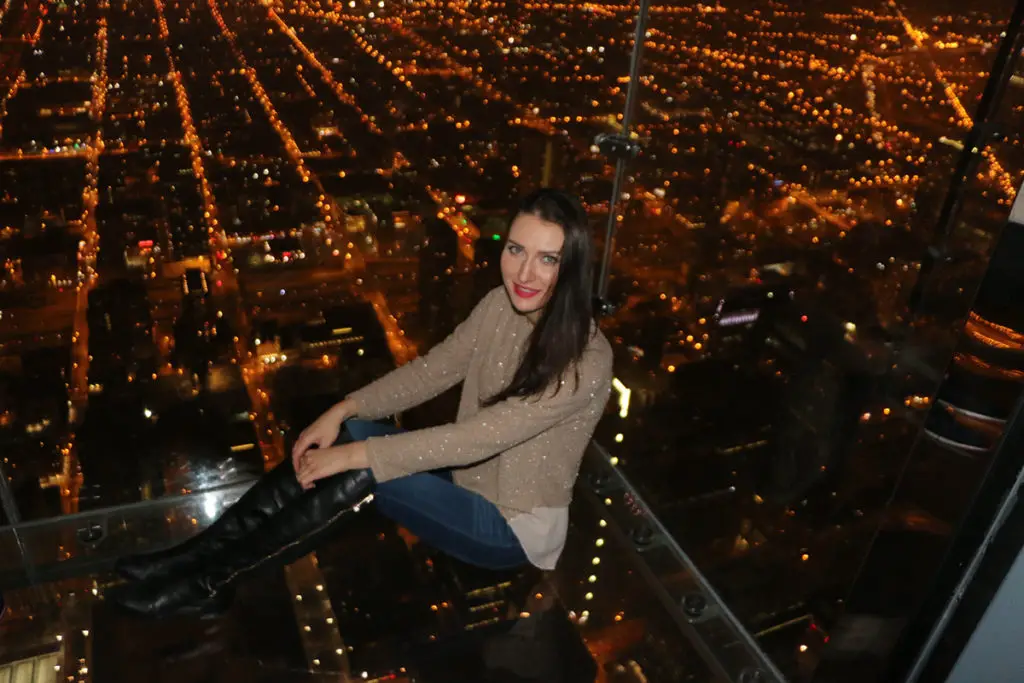 To be a Qatar Airways flight attendant member you have to sacrifice a lot of your personal life, time spent with your family and friends, important celebrations like Christmas and good sleep. We are exposed to radiation, which influences our health, that's why it is important to remain healthy and in a good shape.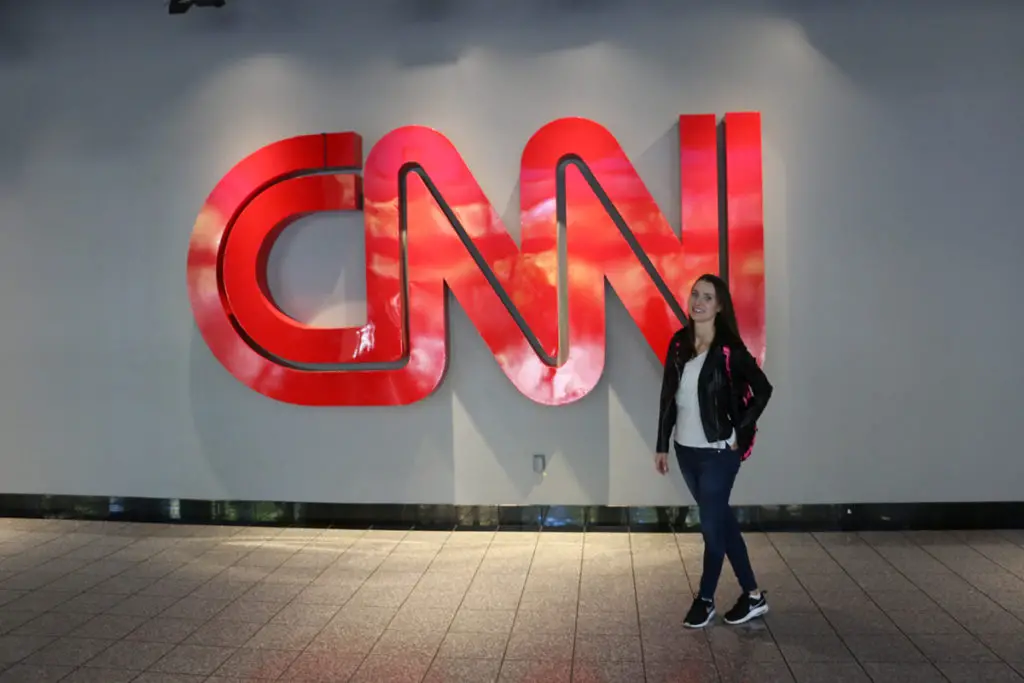 What advice would you give to people who would like to have the same profession?
Definitely try! Enjoy the job and the opportunities to travel the world. Learn from the people around you and be open to changes, because there will be a lot!