Last Updated on 08.03.2021 by Iliyan
In the second part of the interview with Svetlana Dimitrova, we are going to talk more about travels, destinations and favorite places around the world. As already mentioned in the first part, Svetlana combines her role as a cabin crew member and traveler very well.
If you have missed the first part of the interview, you can find it here – Interview with Svetlana Dimitrova: A Qatar Airways Flight Attendant
Svetlana Dimitrova, let's talk about your passion for traveling. How and when did you realize that you are a traveler?
When I was a child I loved going to "green school" (summer school). I felt recharged after each time I had been far away from home. I traveled for the first time abroad when I was 17 years old. The beautiful city of Prague captivated and inspired me to travel more. There was more traveling afterwards like my "Work and Travel" to the USA and an Erasmus exchange in Spain. Here I am, traveling each month to various destinations as a real traveler.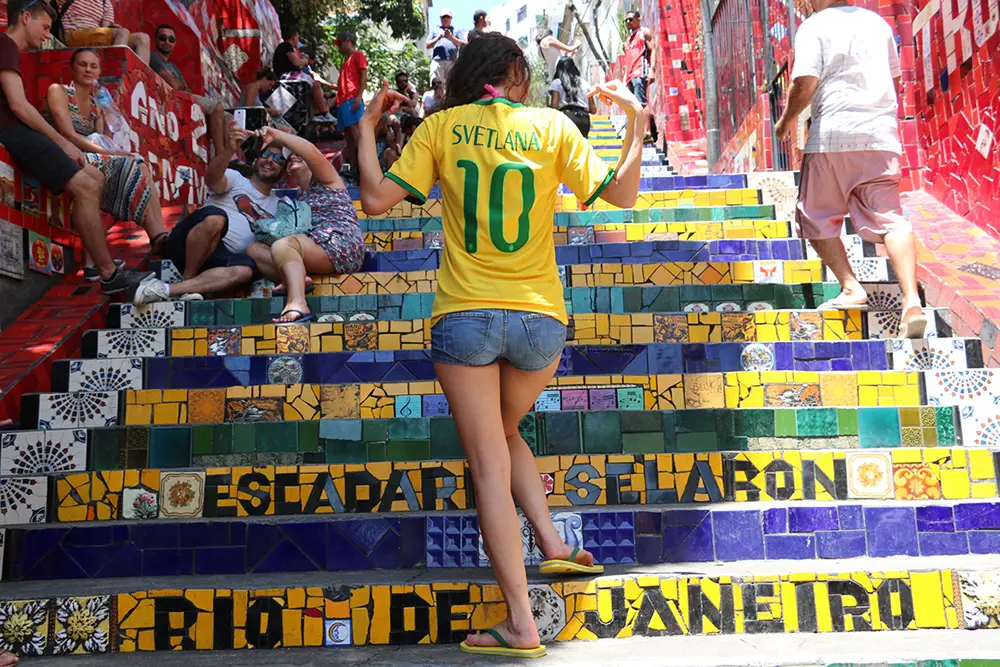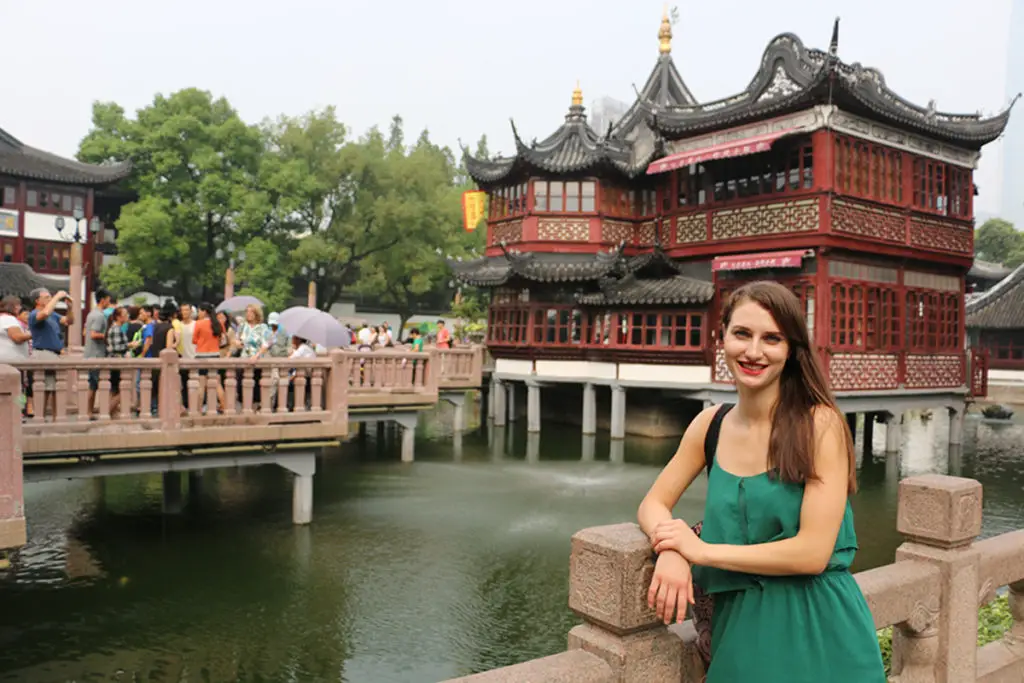 Thanks to your job in Qatar Airways you have been to many countries. How many have you visited until now?
Yes, definitely the job helps me visit a lot of places that I have never even dreamt of or places that I never heard about in my life. So far I have visited 70 countries and every second month I try to visit a new one. I love to travel not only for work but also in my free time.
Well done! Which are your favorite destinations and why?
Each place on Earth is unique and has its own energy and beauty. I have a lot of favorite places because each of them made me happy in a different way. I will talk about 6 of them:
1. Japan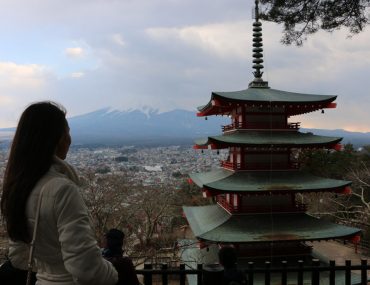 This is the country which charms me with traditions, nature, and people. There I feel like on another planet, but at the same time, I feel home. The respect for each person and his/her personal space makes you more conscious about society. You can see how order and discipline facilitate the life of people and bring a lot of joy and harmony between them. The combination of ultra-advanced technology and centuries-old traditions is really remarkable. Japanese take care not only of their homes but also of all surroundings. You will never see a neglected building or dirty streets. Even the villages are just idyllic. Another reason why I love Japan is the delicious food, my favorite is sushi.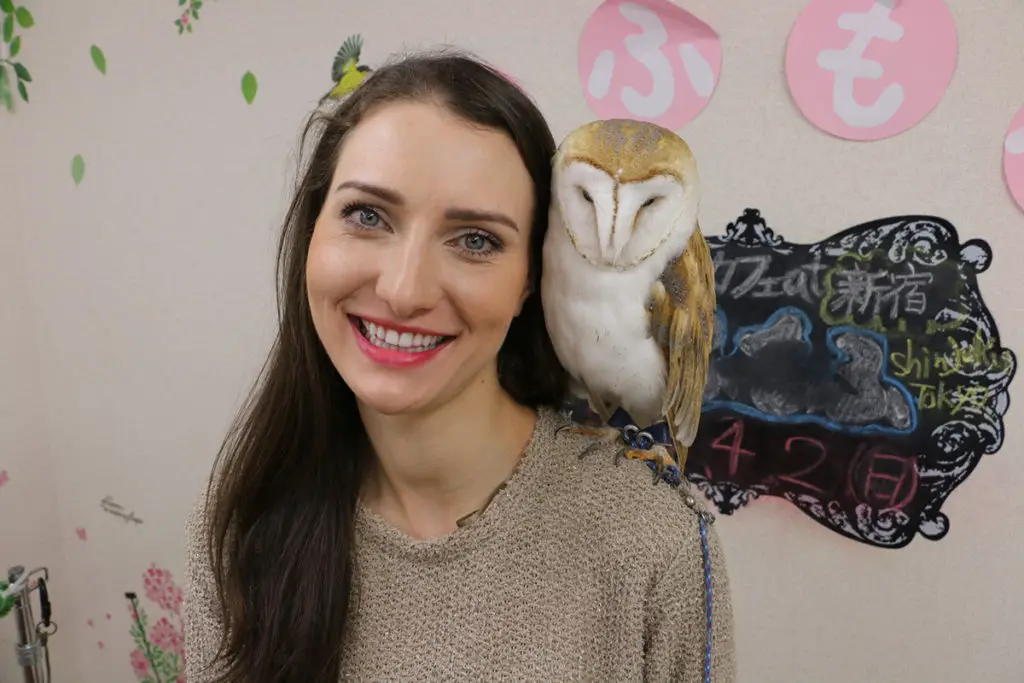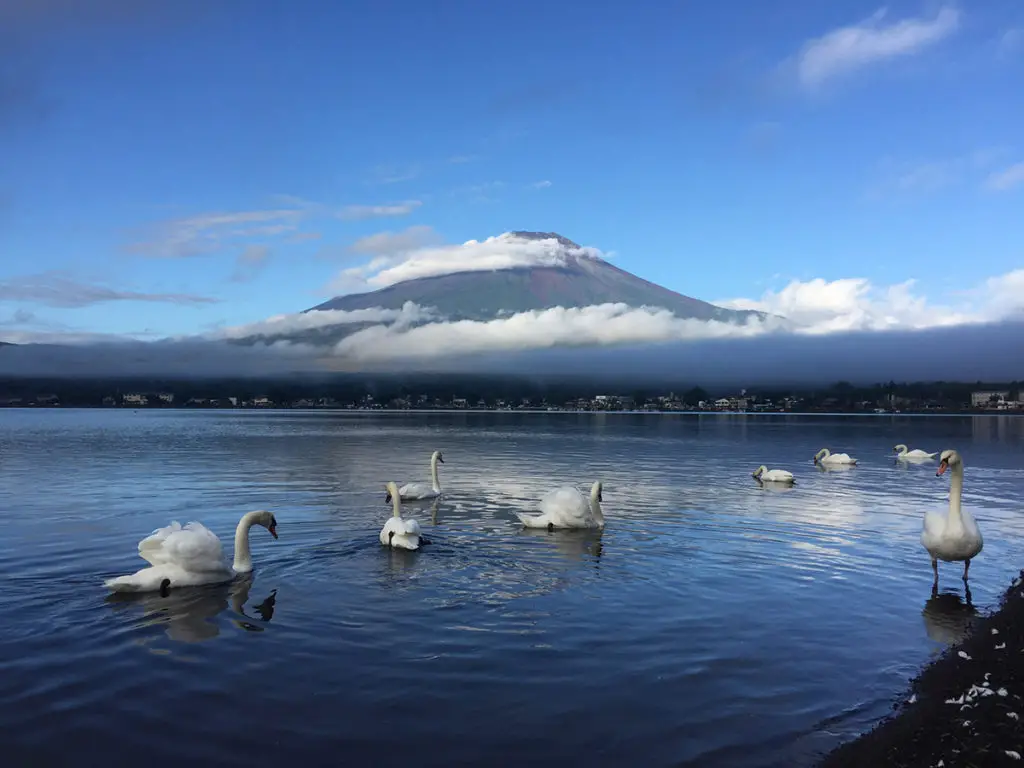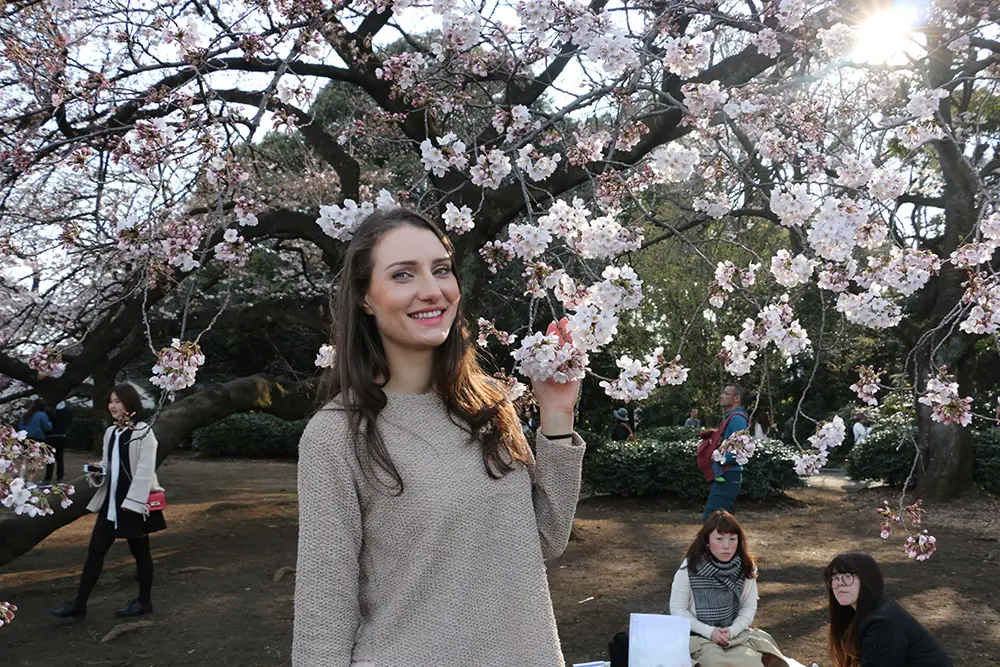 2. Singapore
City – state built with a smart city concept or simply an example of how the modern city of 21st century should look like. The usage of rainwater to water the flowers in the gardens, the usage of solar energy for park and street lighting, prohibition of chewing gum to keep the streets extremely clean are just a few examples that will impress you. Each building is like from another dimension – high skyscrapers with pools and all facilities.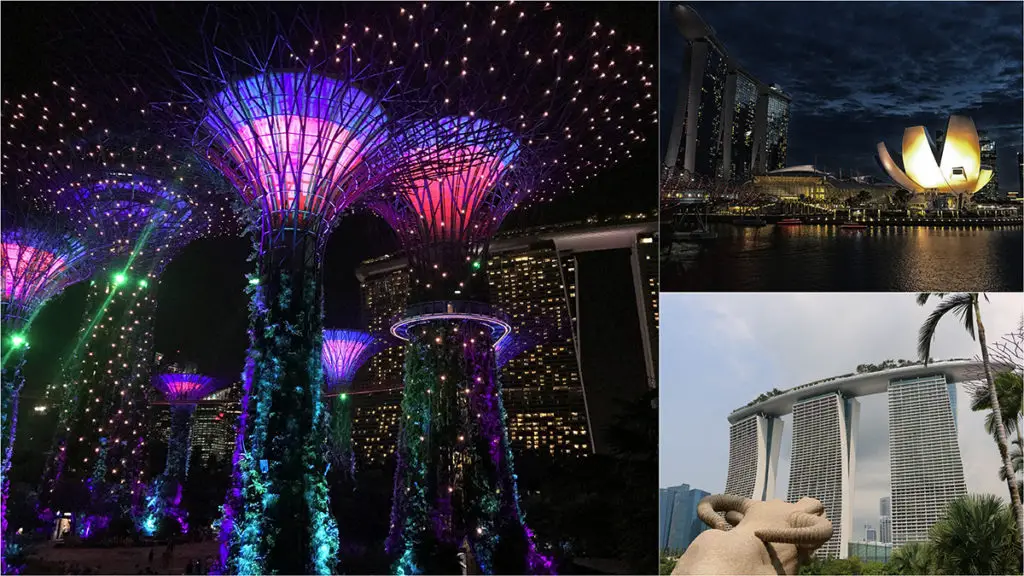 The combination of several cultures – Chinese, Malay, and Indian, the respect for each religion and tradition is а role model for living together in peace and love regardless of our differences.
3. New York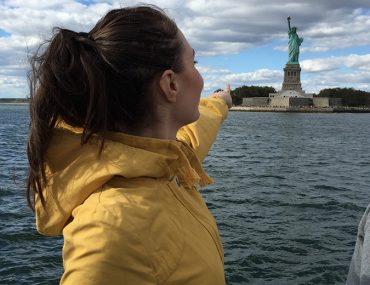 The city that never sleeps. There you can meet people from more than 150 different nationalities. Each person is unique and cosmopolite. The city offers different attractions from Broadway shows to huge parks, from lively nightlife to trendy restaurants and coffee shops. I'm impressed by how liberal and open-minded the people are. To get a compliment from a stranger is completely average. People are open to different cultures. To see a homeless person who is an ex-millionaire or a person who became a millionaire overnight is completely possible. Everything is so dynamic and you live the phrase "Time is money"! Just in a few seconds, you can smell a cheap hot-dog and an expensive classy perfume.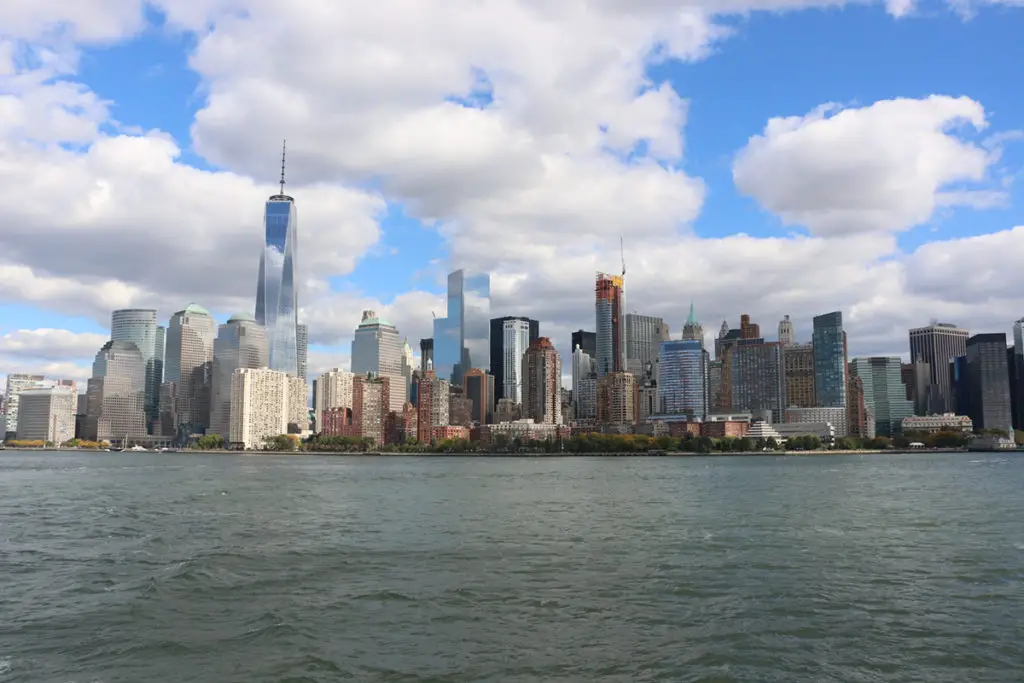 4. Zanzibar, Tanzania
The island will fascinate you from the first moment you step on it. A place like this makes you extremely happy for no reason. The positive energy of the people is contagious. The crystal clear water of blue waves and the white sand somehow recreate the image of paradise. While walking on the beach you can find some of the most beautiful starfish and shells. The native Maasai who stand out with their handmade clothes and leather sandals, hair, and lifestyle are very interesting. They are very friendly and open to foreigners, they will immediately talk to you even in very basic English. I love their positive energy and the feeling that everything is so simple. You only need a little bit to be completely happy- one sincere smile to share joy. Somehow such a lifestyle makes you value the little things in life and relax completely! Hakuna Matata!
5. Iceland and 6. New Zealand
Two countries that are very far from each other. Those are the most northern and the most southern countries I've ever stepped on. They are somehow so similar because of a few factors: island countries with active volcanoes and tectonic activity, are uninhabited, have geysers and incredible nature; far away from other countries, there are unique fauna and animal life, and black sand beaches. Both countries have a high quality of life, horrendously expensive, with good healthcare and educational institutions. With pleasure, I would go again and again to those divine places and I would watch the sunrises and sunsets.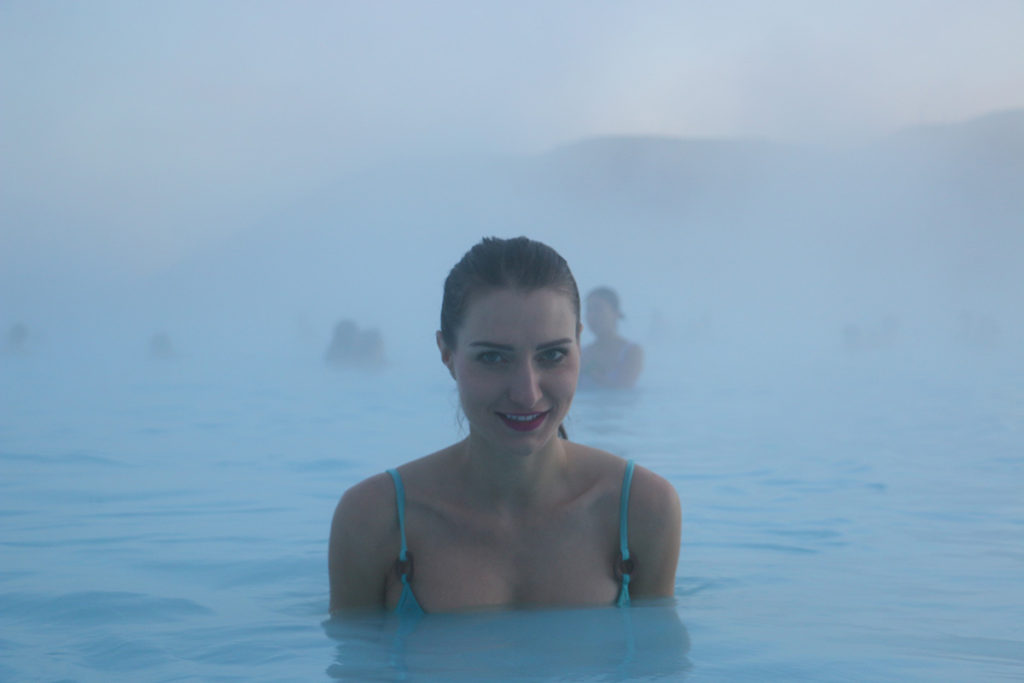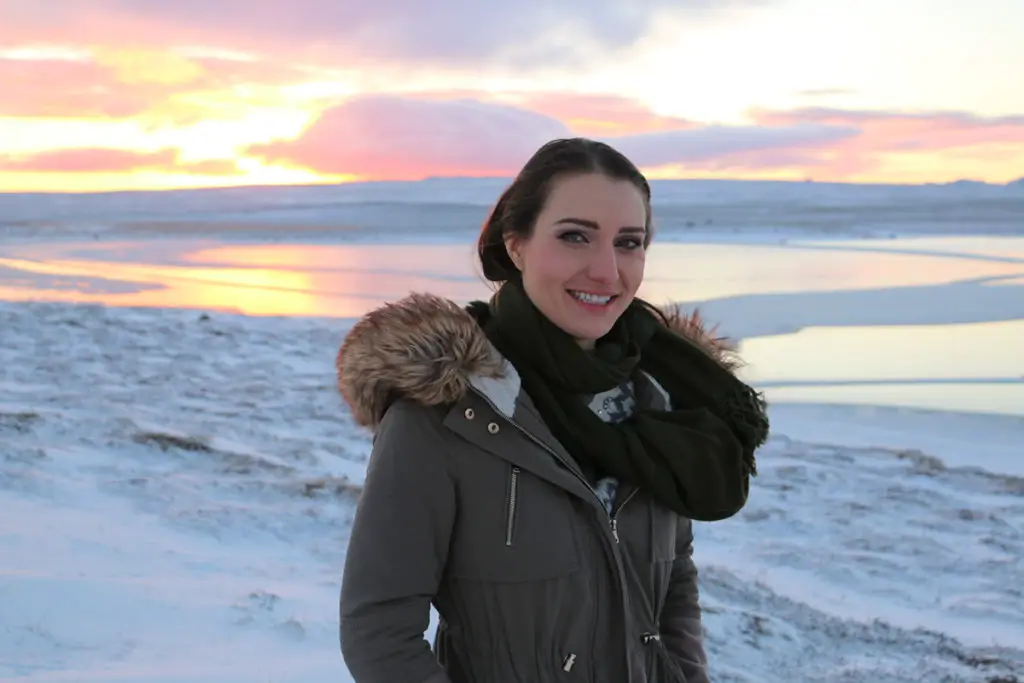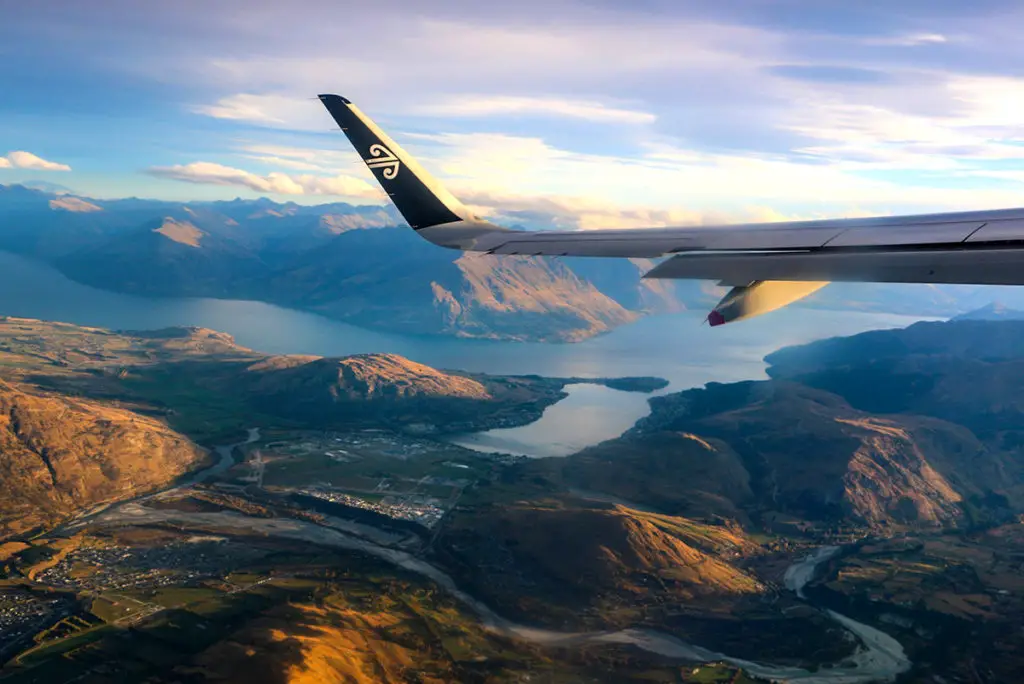 After so many flights how do you spend your vacations?
As you can guess, I love to travel even on my vacations. I visit places that we don't fly to with Qatar Airways or are somehow unreachable. My last big trip was to Argentina, Brazil, Peru and Bolivia for 22 days.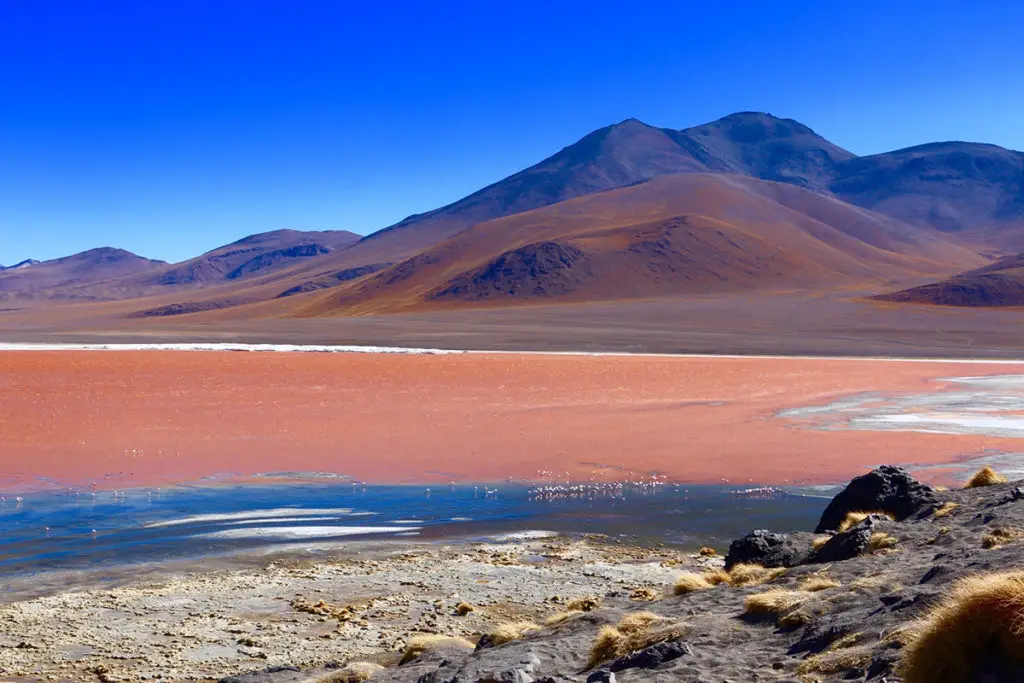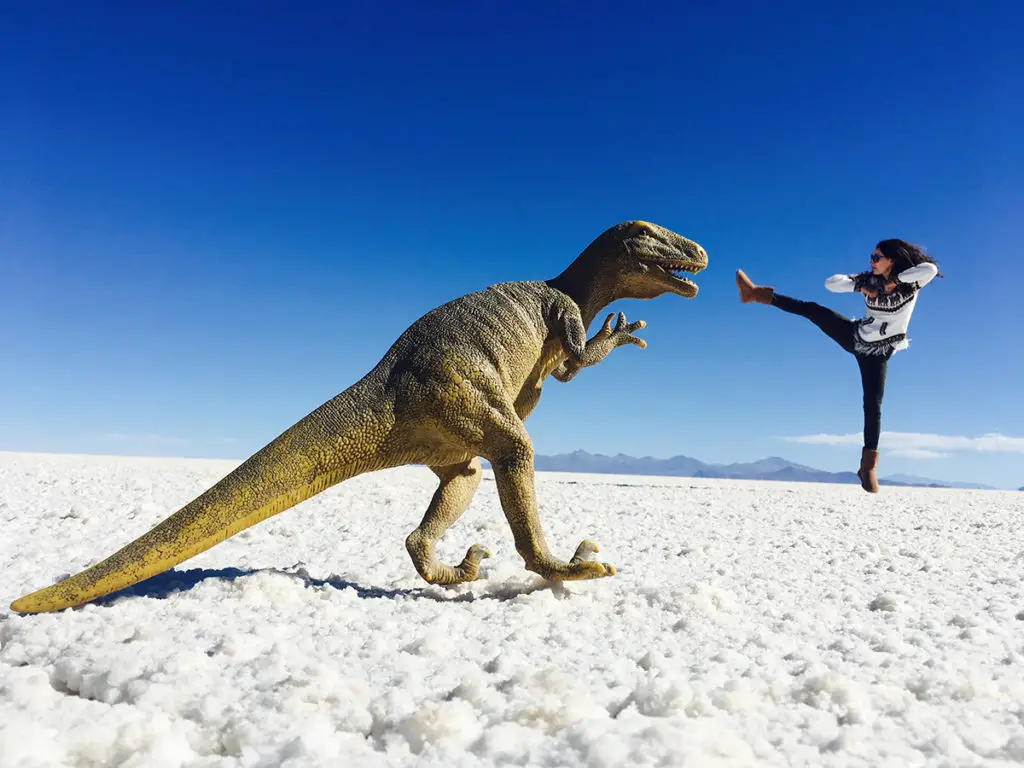 Is it the longest trip that you have ever been on? What impressed you?
I could say yes, even though I would like it to be longer. The four countries are unique with beautiful nature, delicious food, interesting cultures, and a common history. It was one of the most beautiful experiences in my life.
Machu Picchu is one of the New Seven Wonders of the World. How many of them have you managed to visit?
I visited all of the NEW SEVEN WONDERS of the World and Machu Picchu was exactly the last one on my bucket list.
Phenomenal! And how many of the Seven Natural Wonders?
So far I've visited only two – Table Mountain in Cape Town and Iguazu Falls in Brazil and Argentina. As a traveler by heart, I'm planning to visit the others as soon as possible.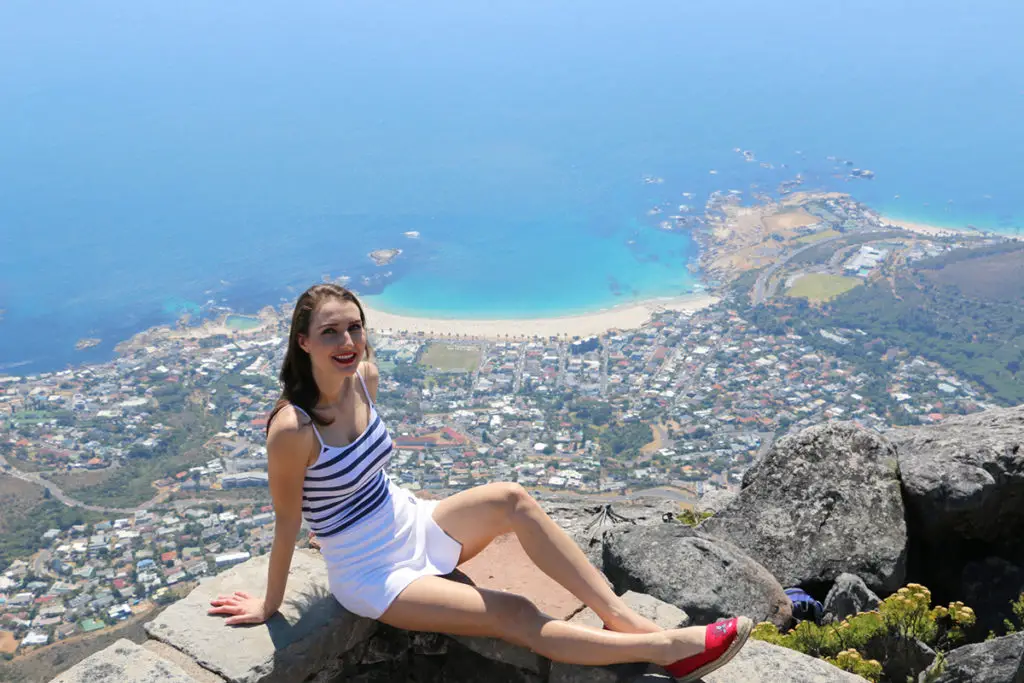 Which is the place that makes you hold your breath?
Oh, this is a very difficult question, considering that many places made me hold my breath, but I will try to name a few: Rainbow mountain and Machu Picchu in Peru, Queenstown in New Zealand, Deadvlei in Namibia, Petra in Jordan and the Niagara Falls in USA.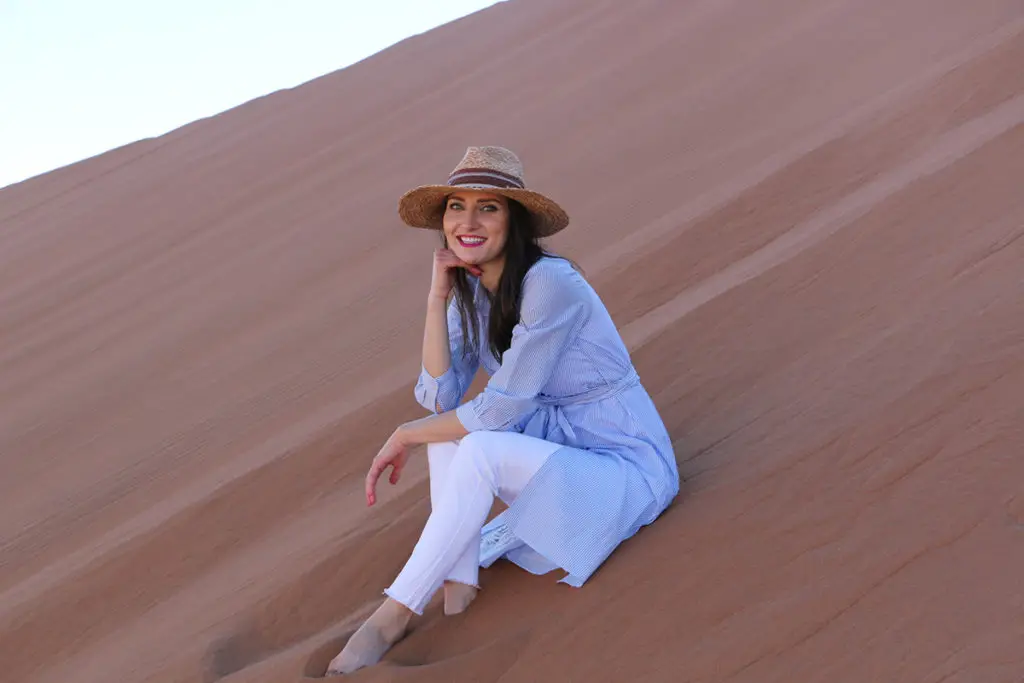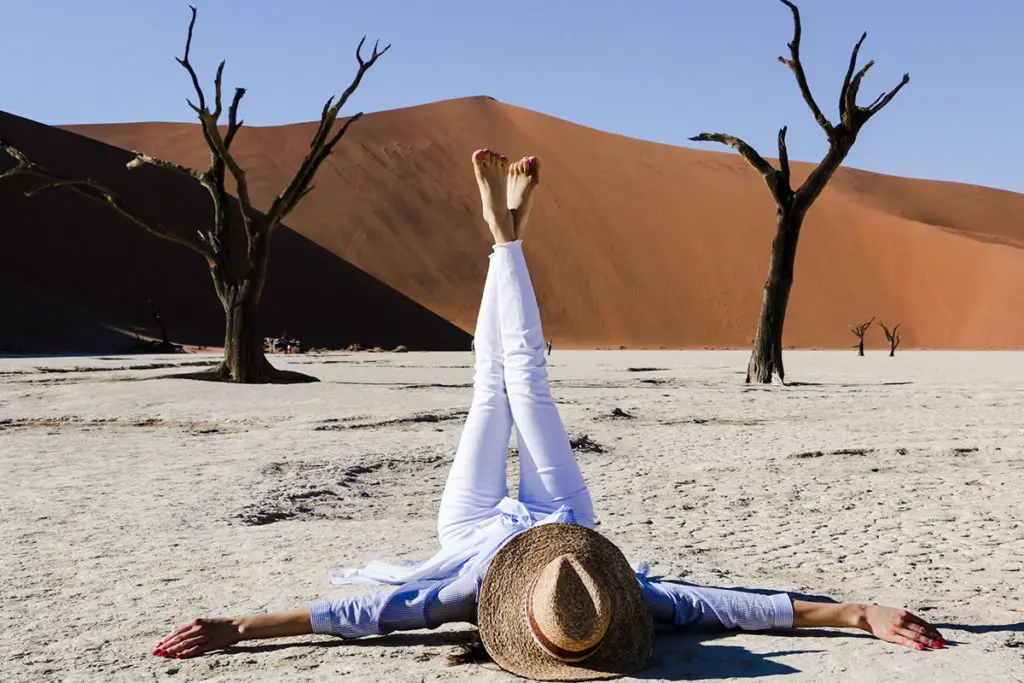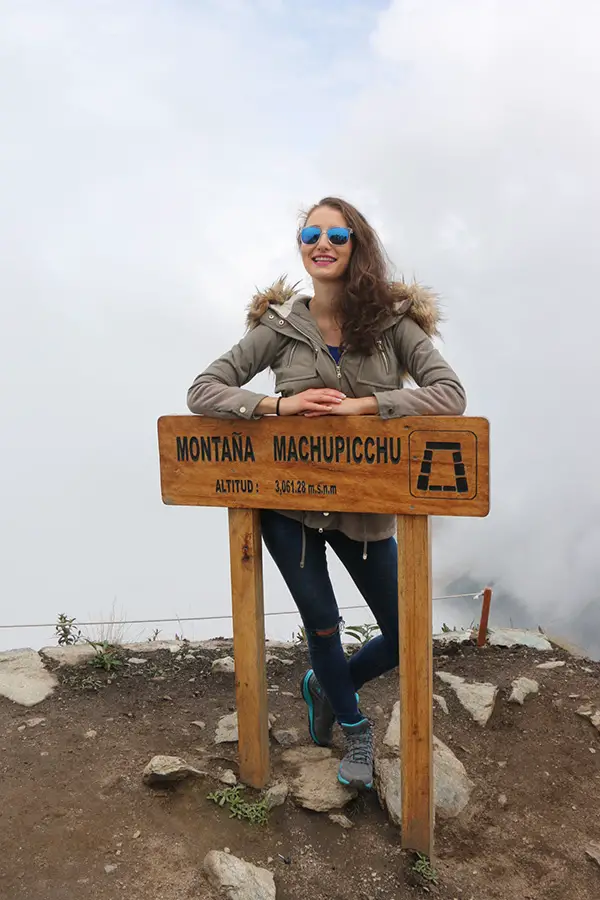 And which is the place that made you sad?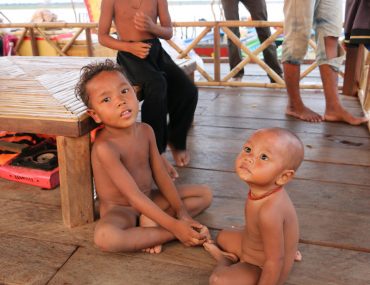 There are two places that literally made me cry because it was hard for me to see such poverty, namely in Cambodia and Lagos, Nigeria. In these two countries you can see how it is to live on the brink of misery. Children are without clothes and shoes, starving people, real survivors. In Cambodia, I visited a floating village that was "home" to more than 5000 Cambodians who were living on rafts and boats. They bathed in the dirty river, they used car batteries to use for electricity. On the other hand in the capital city you can see expensive cars and palaces worth millions. The extreme misery not only provoked and made me sad, but also at the same time made me appreciate much more what I actually have.
Did you ever have any difficulties while traveling?
Yes, I will tell you about two incidents when I encountered different kind of difficulties that made me grow as a person. The first one was on my "big" trip to South America where I climbed the Rainbow Mountain in Peru at 5020 meters altitude. I'm not a mountaineer, but I'm definitely lover of beautiful views. Quite unprepared I decided to climb the mountain with fever, a sore throat and coughing. Generally speaking in an unstable physical condition.
What motivated you to continue?
The power of the Holy Spirit and the unique opportunity to see something so beautiful motivated me to climb with lasting strength. I was a bit afraid on the way as I saw some of the climbers gasping; even an oxygen bottle didn't help them and they gave up in the middle of the road to return to basecamp. In such moments, you have to have a strong will, spirit and determination to continue, in a real moment of endurance! It was definitely worthwhile not only for the view of seven different mountain colors, but I also grew and understood that not only your physical condition, but above all your spirit controls your body!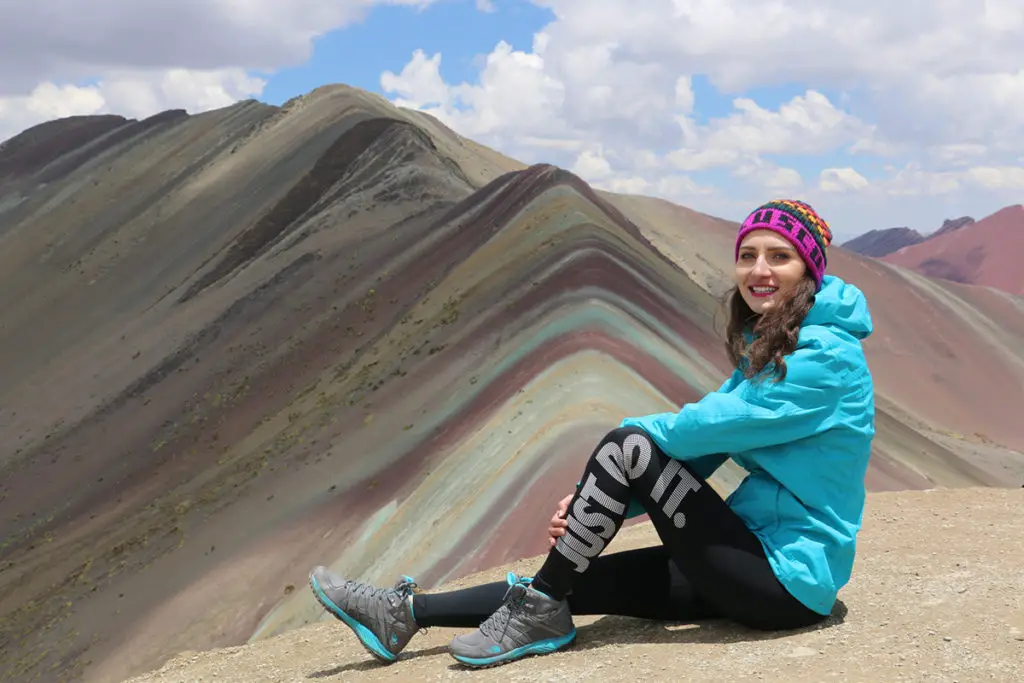 The second incident happened in Rio de Janeiro, Brazil when we visited the famous Favela where they filmed the video clip of the song They Don't Care About Us. The poverty is shown in the video clip, but what you can't see is how dangerous it is to be there. The taxi driver didn't even want to take us into the neighborhood. He left us on the main street from where we had to walk another 10 minutes to get to the lift that would take us to the top and have a view of the city.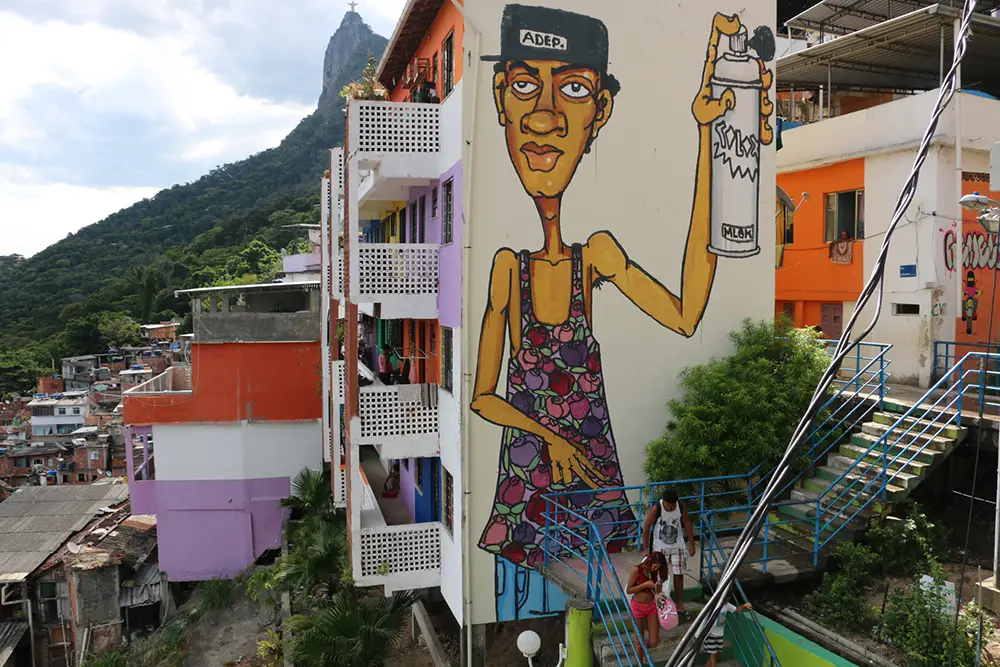 You have to be very brave to do this…
While we were queuing, we noticed that there were only two more tourists like us, the other people were locals. Two five year old boys swirled around us and looked at us from head to toe. They were interested in us or were maybe just checking what we had. The boys took initiative to be our tour guides and talked about the area, though in Portuguese which was incomprehensible to us. We used a sort of lift cable car that takes you to the top. The kids were showing us the attractions. Of course we wanted to memorize the beautiful views of the city with our camera.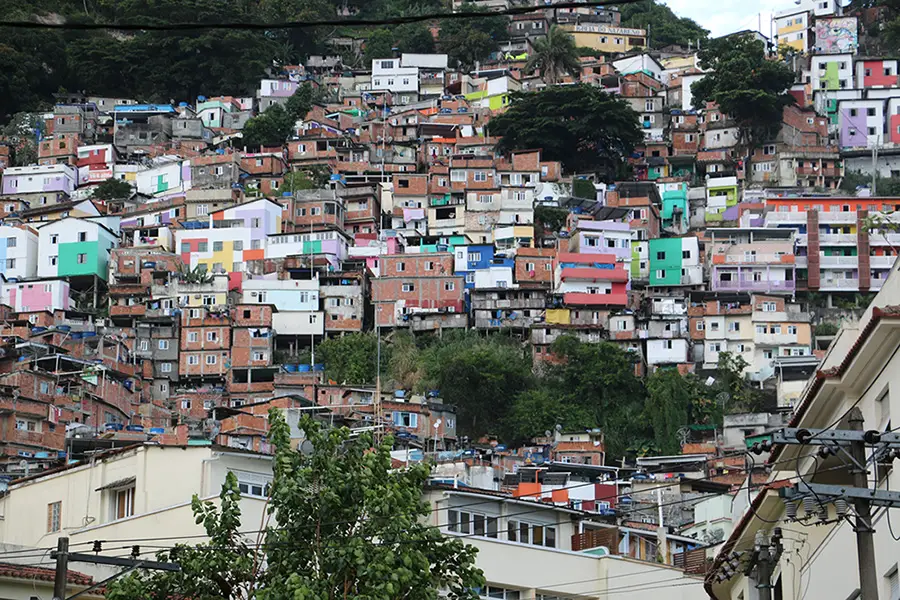 Suddenly we heard three teen boys screaming "No photo" They were about 100 meters away from us and they were clearly holding weapons. I rapidly hid the camera and trembled because of fear. I hid behind the corner and I promised that if we got out alive, I would never set foot in a place like that again! Here I am, I still keep my promise!
Svetlana, you love extreme sports. Which is the most extreme one you ever tried and what are you dreaming of?
Yes, I absolutely love to try new things. I have an adventurous soul. The most extreme sports that I ever tried are: skydiving in Dubai, bungee jumping in New Zealand, wakeboarding in Doha, rafting in Sri Lanka. One day I would love to climb Mount Everest or at least up to the first base!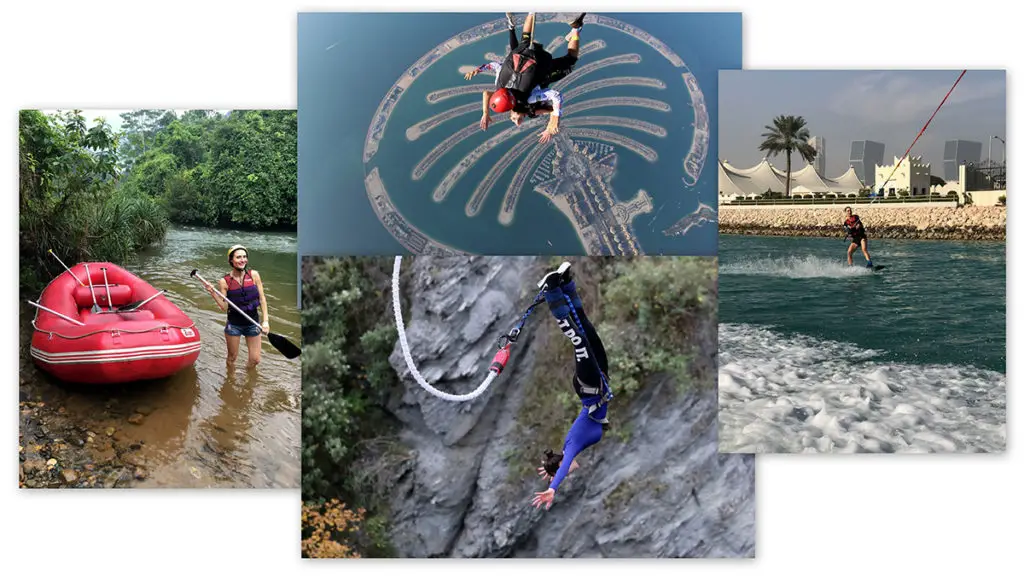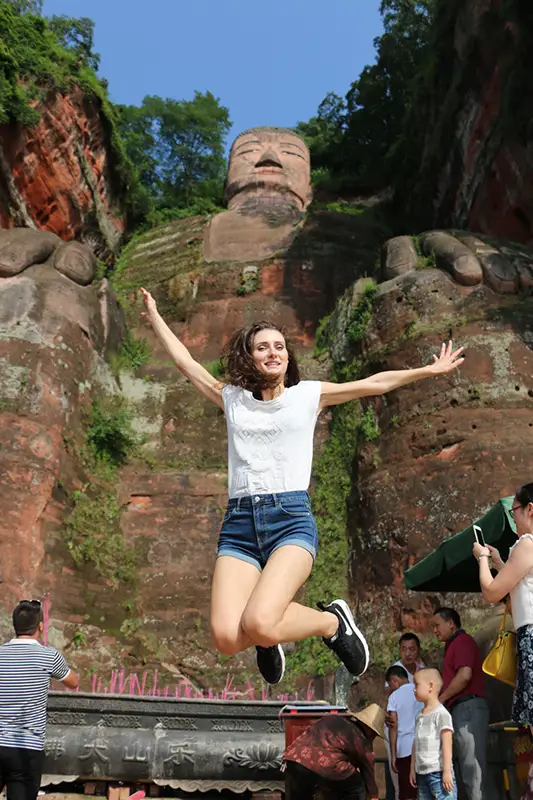 Which place haven't you been to and want to visit as soon as possible?
My bucket list is endless, but I would love to visit Cuba soon, before it changes completely, Easter Island in Chile, Patagonia in Argentina and Papua New Guinea. All of those places are full of culture and traditions, not easy to reach and fascinating. I believe they have some kind of special energy because they are a bit more "virgin".
Good luck! I hope you will inspire people to travel. Your photos are wonderful. You look marvelous in all of them. Are you a happy person?
Thank you! I could say that happiness is something you seek, build and create. I try to do it every day and share it with people around me – in person or online with my photos and stories on social media.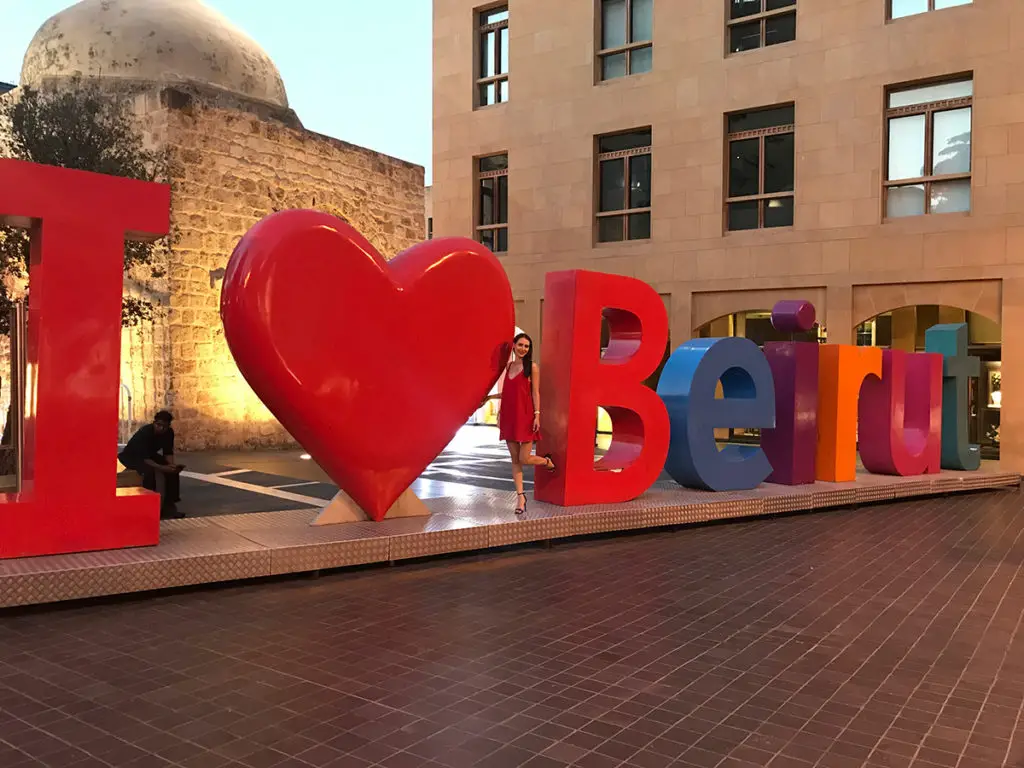 What are your plans after leaving Qatar Airways?
To continue traveling, to develop myself in different ways and to apply all that I learned until now in a different area of my life and to share it with my loved ones.
And to finish – How would you continue the sentence "Traveling for me is…"
Traveling for me is traveling to yourself and a way to discover new things, to learn, to see how different I'm from the rest, but nevertheless at the same time there is no human pain or joy unfamiliar to me. The magic of traveling is to leave the comfort and security of your home but each time coming back as a different person. To accept the people the way they are – without judging them even though all they do is contrary to your own beliefs in life. To meet new people and to visit places, it is very important to be open to the unknown and to go with the flow. I won't stop looking for and being "thirsty" for new trips and possibilities to grow, because this makes me happy!