Last Updated on 07.09.2023 by Iliyan
I recently visited Nacpan Beach El Nido and I was impressed as the beach itself, and the ambiance was truly amazing! It is located on the island of Palawan in the Philippines. Nacpan Beach is one half of twin beach, with the other half called Calitang Beach. Both form the 'Twin-Beaches' of Nacpan. It represents a long strip of golden-colored sandy beach, lined with countless palm trees. The beach itself is absolutely clean and empty. It's great for an evening swim as the water is very calm.
You really can see the clarity of the water and how beautiful this tropical beach is on a nice weather.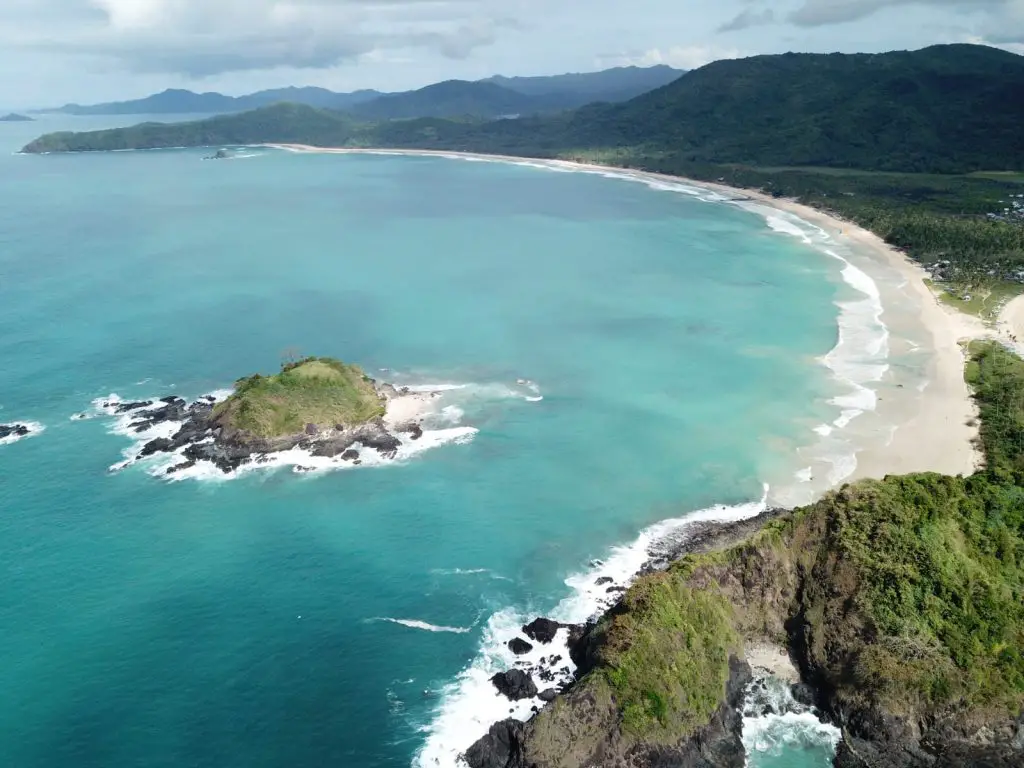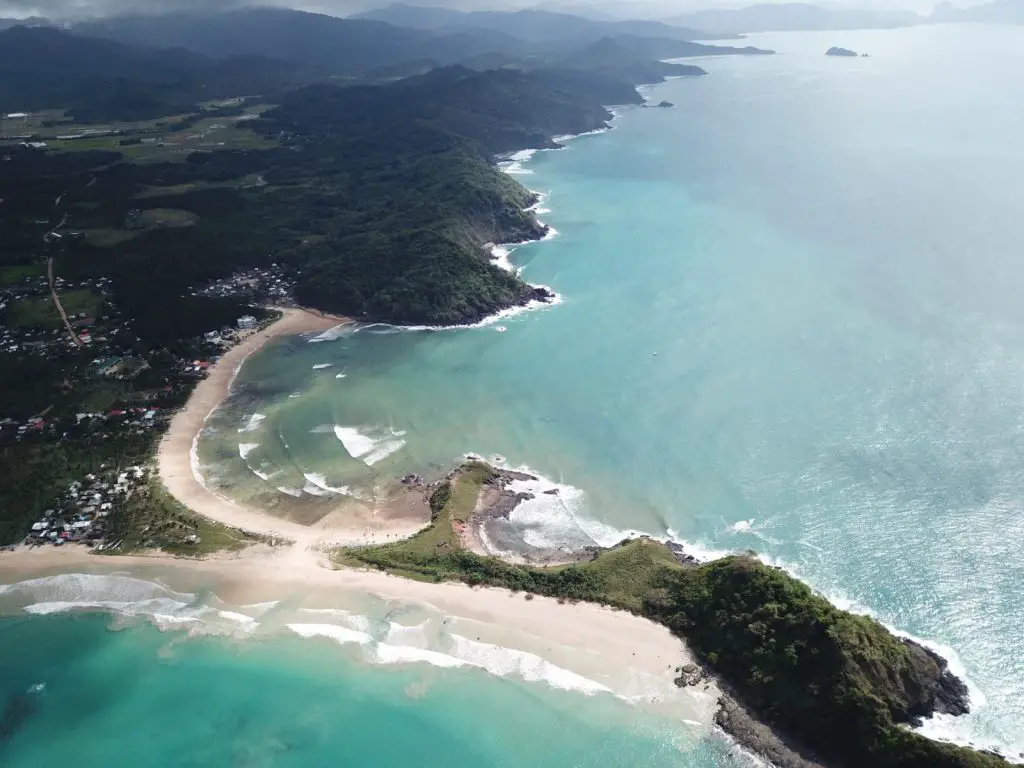 Why You Should Visit Nacpan Beach El Nido?
Nacpan Beach El Nido is one of the most beautiful beaches in the Philippines, even the world. It was named as one of the world's 10 best beaches in 2016, from TripAdvisor travelers. Nacpan Beach is incredibly picturesque with a huge stretch of sand fringed by palm trees. You can enjoy slow beach walks and getting some absolutely unbelievable sunsets.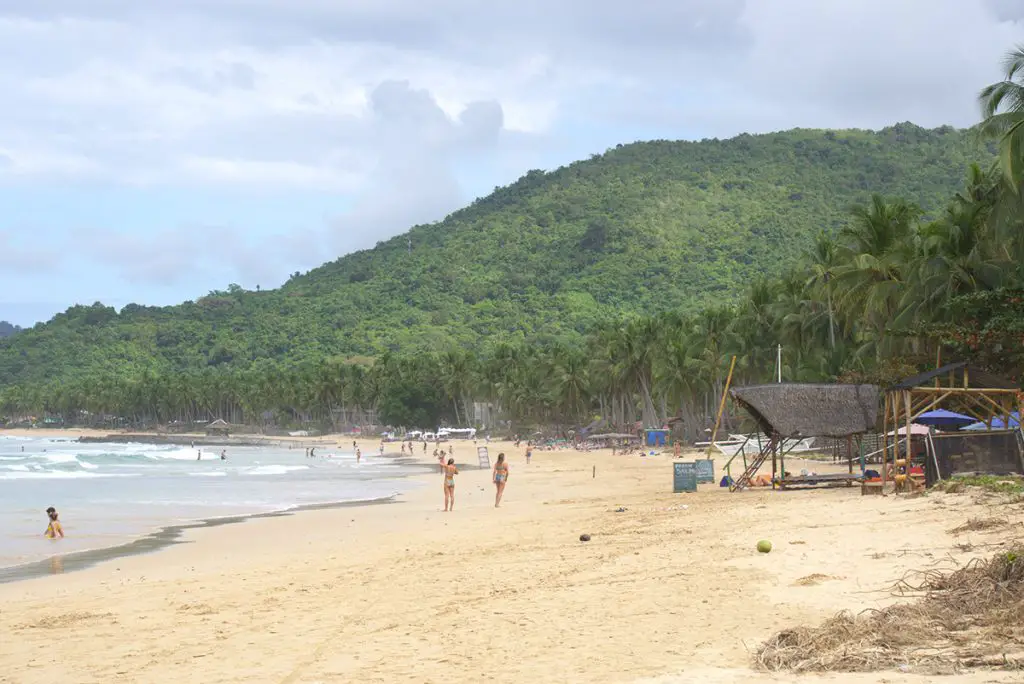 Read more → 8 Things You Need to Know Before Visiting El Nido, Palawan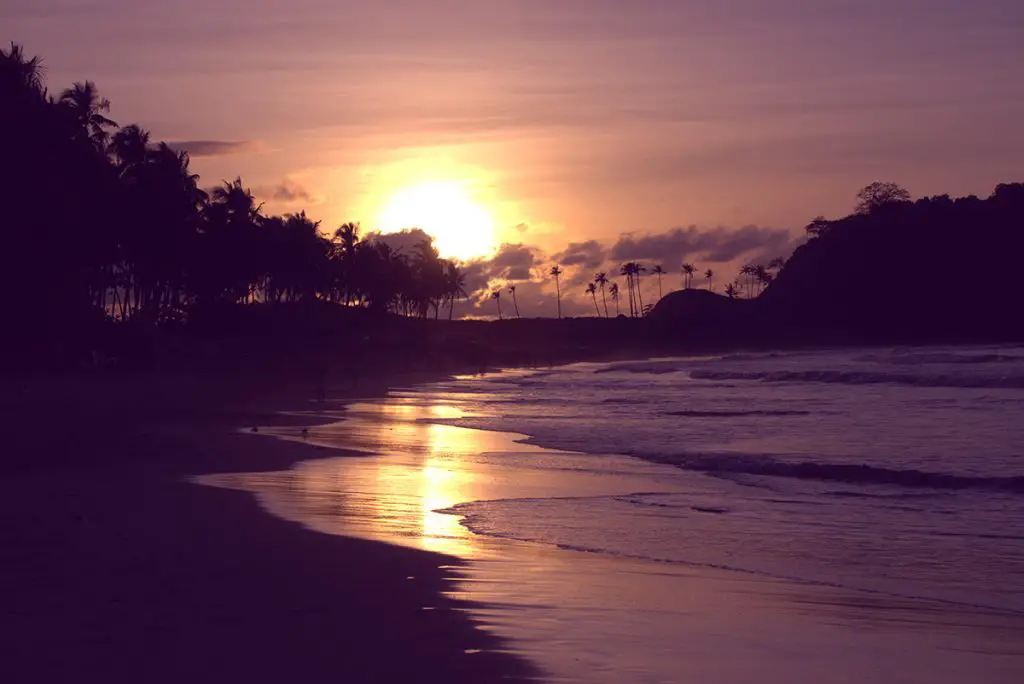 Where is Nacpan Beach Located?
It is located 17 kilometre ride north from El Nido town, Palawan.
How to Get from El Nido to Nacpan Beach?
The roads to get there are well maintained. It is about 40 min drive from El Nido, first on a well maintained paved road, then with huge potholes and puddles.
Rent a Motorbike or Scooter
The easiest and cheapest way to get to Nacpan Beach is to rent a motorbike/scooter. Just hire it for about PHP 400-600 and don't be afraid to haggle on price. The road is in quite a bad state in some areas, so be super careful.
The trip from El Nido Town takes around 60 minutes. Taking a tricycle will be more expensive – around  PHP 1000 (maximum of 2 people).
It's one of the best ways to get to to Nacpan Beach. There are vans that operate regularly from El Nido (at least every hour until 7pm). A minivan from El Nido Town takes around 45-50 minutes. It's an air con van with free pick up and drop off to your hotel in El Nido. The shuttle service costs PHP 600 per person for a return.
Another way to get to the beach is on El Nido Tour E (Inland Beaches & Waterfalls Tour). However, nowadays Tour E cannot be offered anymore.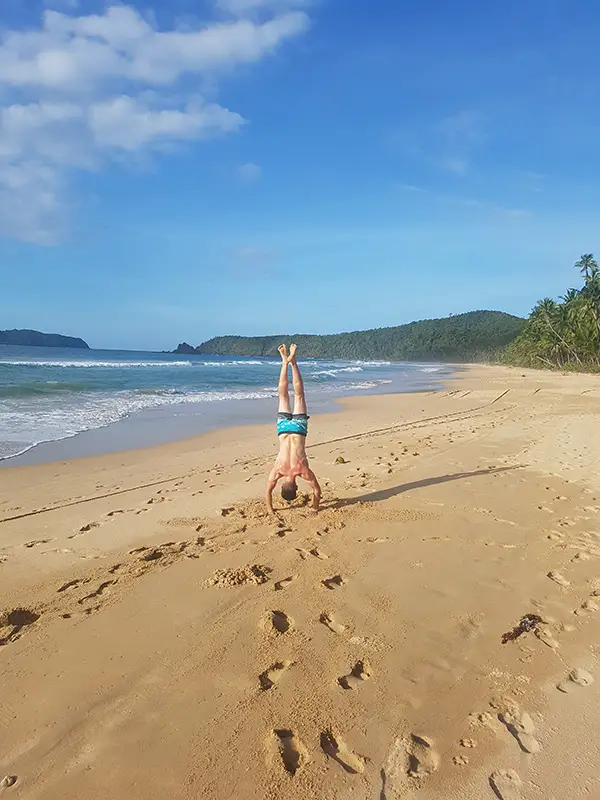 Entrance Fee
You just have to pay PHP 50 (€ 0.90) per person for the environmental fee which serves as your entrance fee to the beach.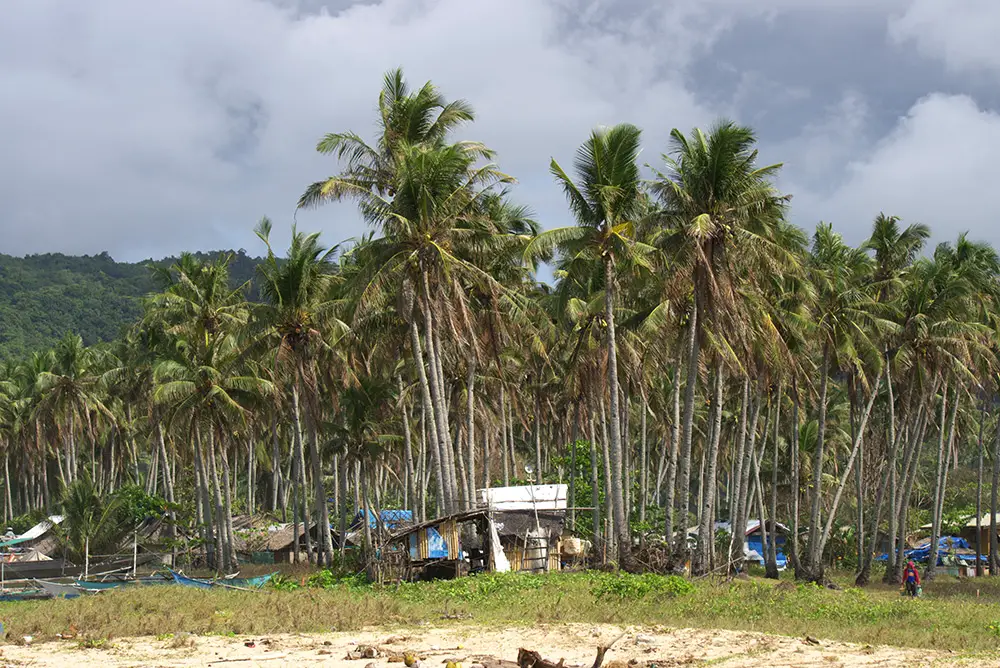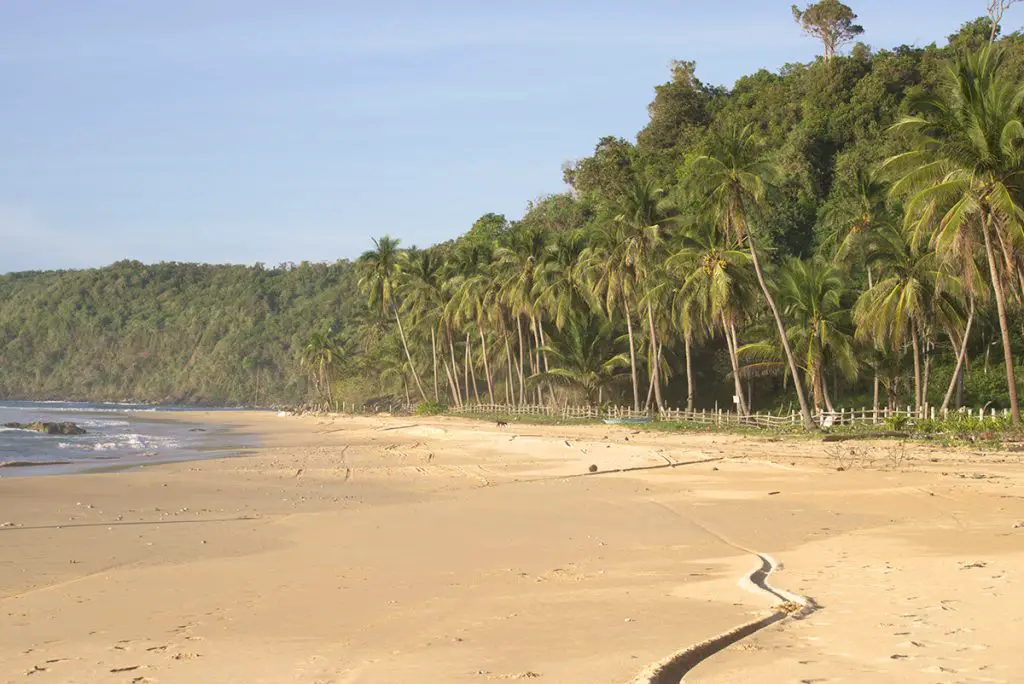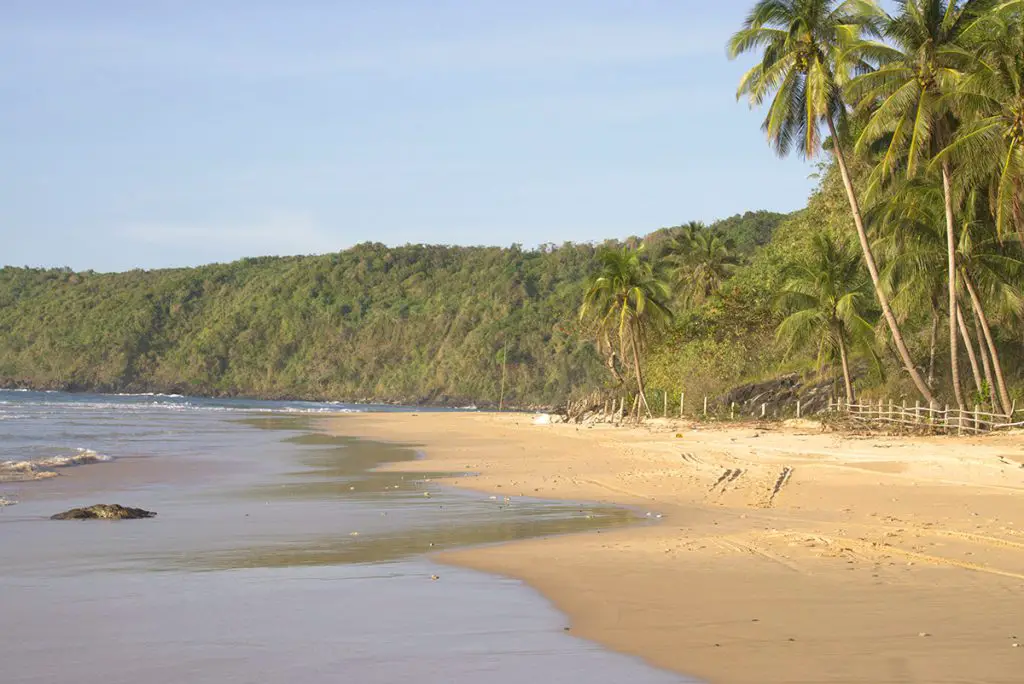 Where to Stay?
If you are looking for tropical experience, there's nothing better than Nacpan Beach Glamping. The whole concept is fabulous, and plants and trees surrounding the tents are beautifully arranged.
This resort is located right on the beach. You step out and you are on the sand. It features cute colourful bungalows, a restaurant and comfortable rooms, free private parking and a garden.
The Mad Monkey Hostel is perfect for anyone looking to party or chill out. It is a favorite among travellers in the area. The atmosphere it outstanding and most of the people love it.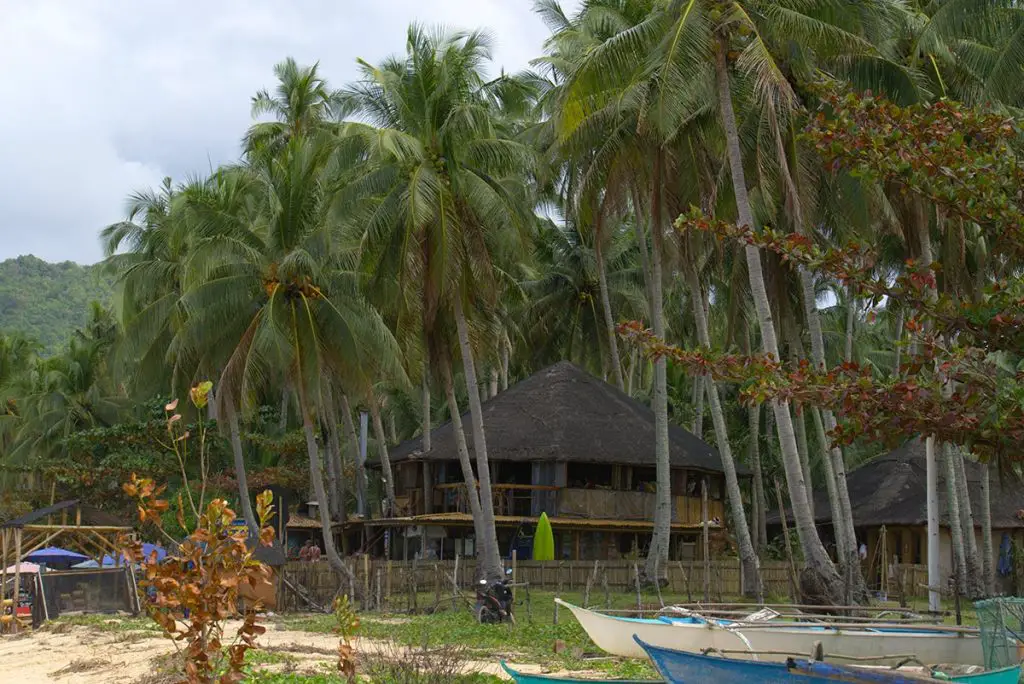 Tips:
Bring cash, because the closest ATMs are near the El Nido town

Don't forget your SPF sunscreen
Don't miss Sunmai bar when you visit Nacpan Beach. They offers delicious healthy bowls