Last Updated on 08.03.2020 by Iliyan
One of the most popular tours to book when in Palawan is Coron Island Escapade Tour. The tour explores some of smaller islands. It allows guests to visit some of the most beautiful islands across the Culion Strait.
Coron Island Escapade Tour
There are 2 different itineraries for the Coron Island Escapade Tour, each having 3 stops. The first one included Malcapuya Island, Banana Island and Bulog Dos Island. The second one consists of Ditaytayan Island, Coco Beach and Malcapuya beach.
Ditaytayan Island
The first stop of the Coron Island Escapade Tour was Ditaytayan Island/ Sandbar. The island is located quite some distance from Coron Town and is situated between Culion Island and Bulalacao Island. It is one of the most popular spots in the region of Culion, Palawan. It is famous with its narrow strip of sand stretching out from the island. The beach itself boasts views of extremely clear waters. You can take breathtaking pictures and enjoy the beauty of this part of the Philippines.
Coron Super Ultimate Tour with Private Boat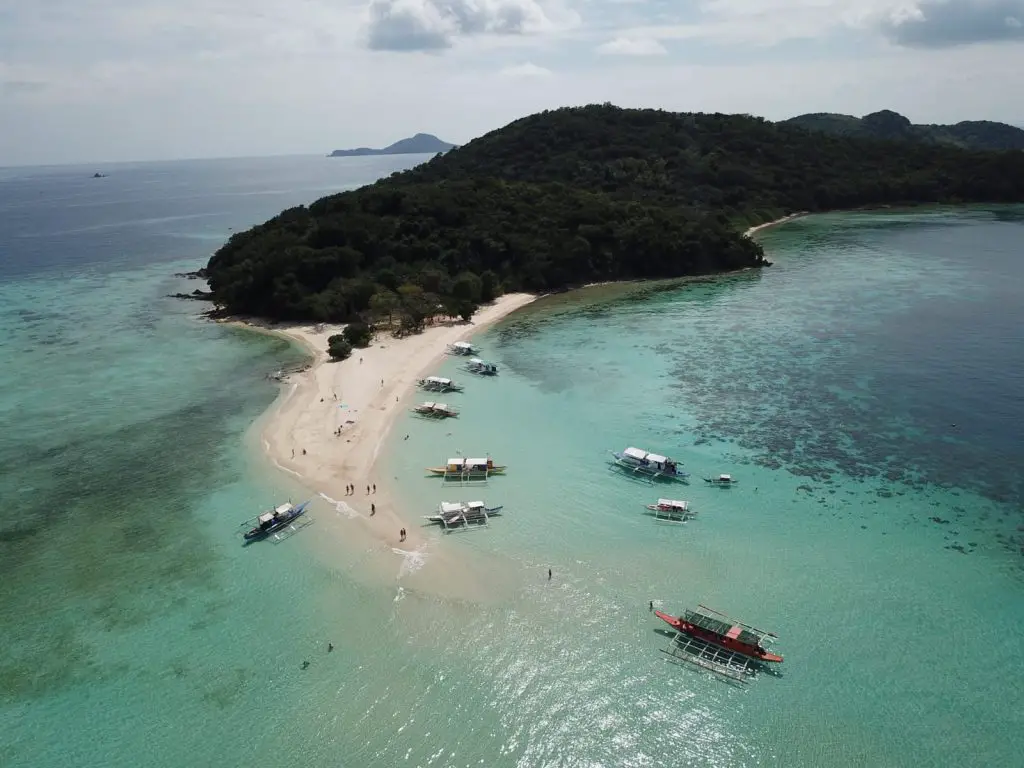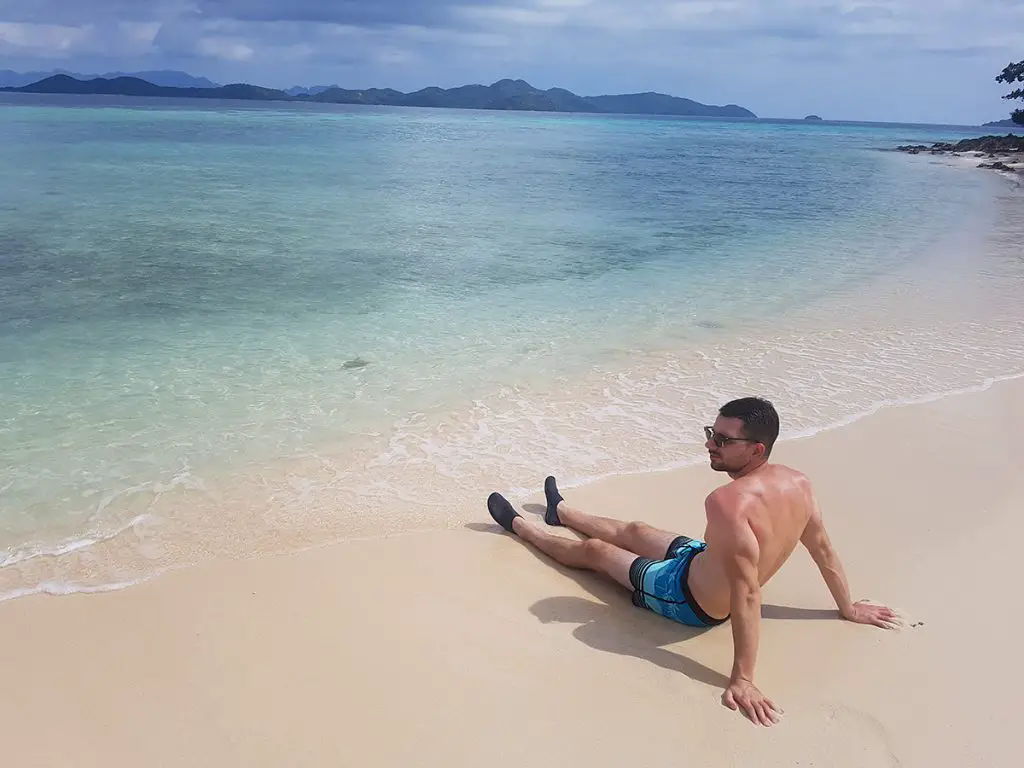 Coco Beach (Bulalacao Island)
The next stop of the Coron Island Escapade Tour was Coco Beach. It is located at the very tip of the Bulalacao Island. We stopped here to rest and allow time for our crew to prepare and cook our lunch. The beach is long and lined up with coconut trees giving shade to the island visitors. Coco Beach is filled with lots of hammocks, huts, and swings for people who want to lay and rest.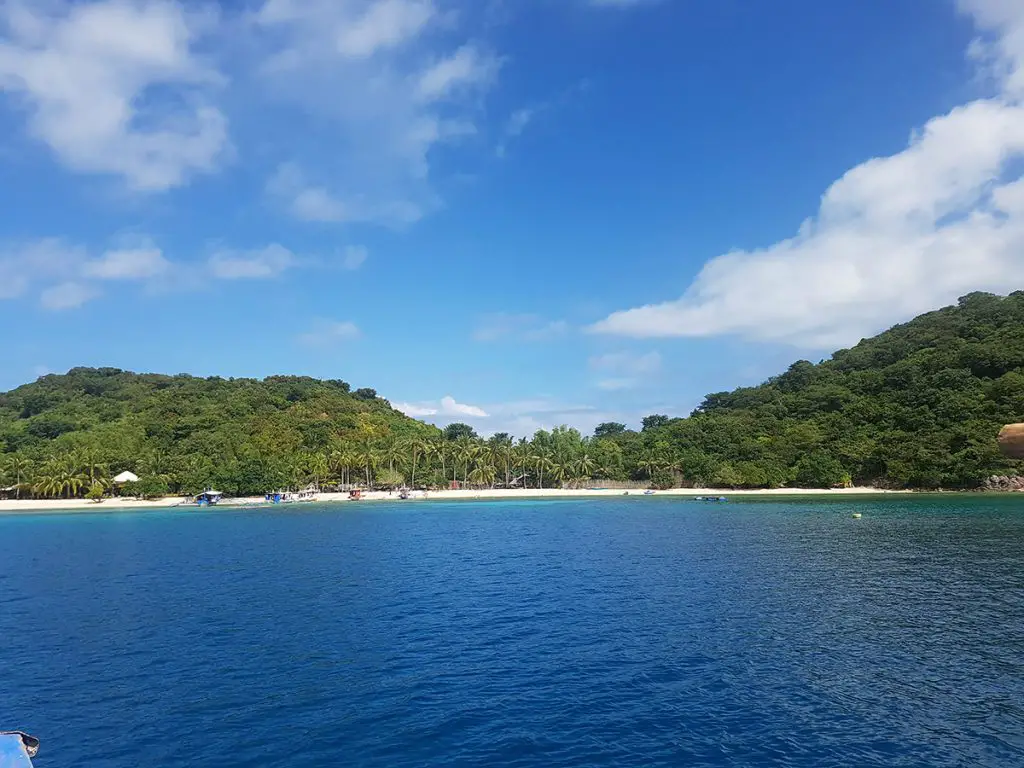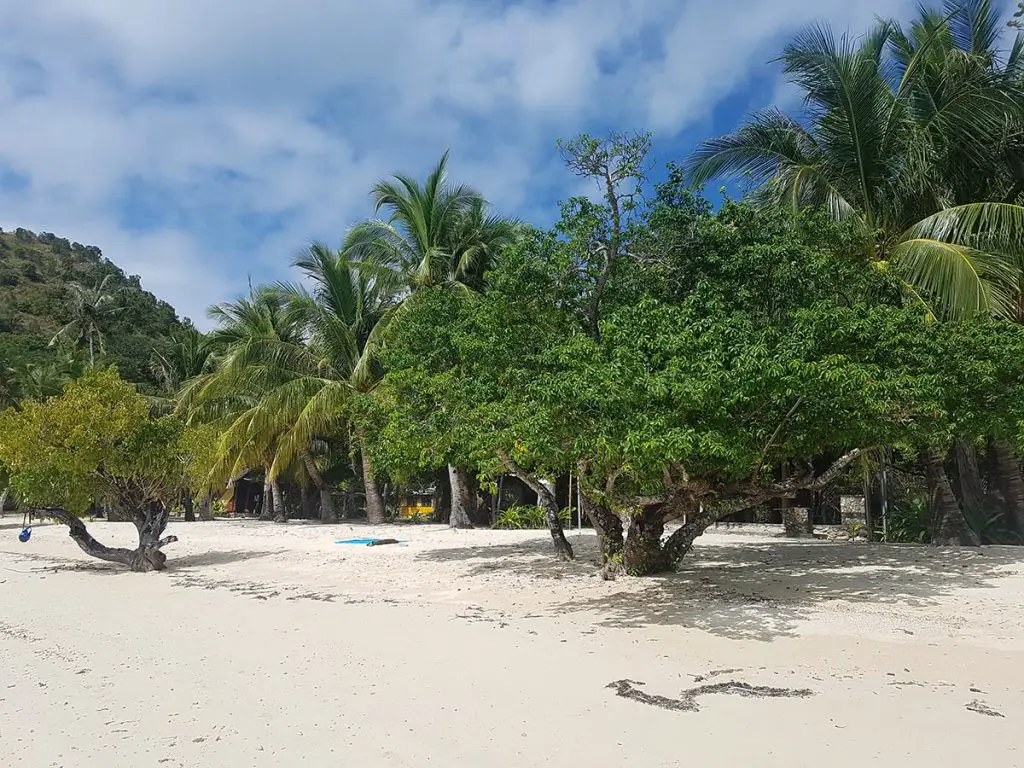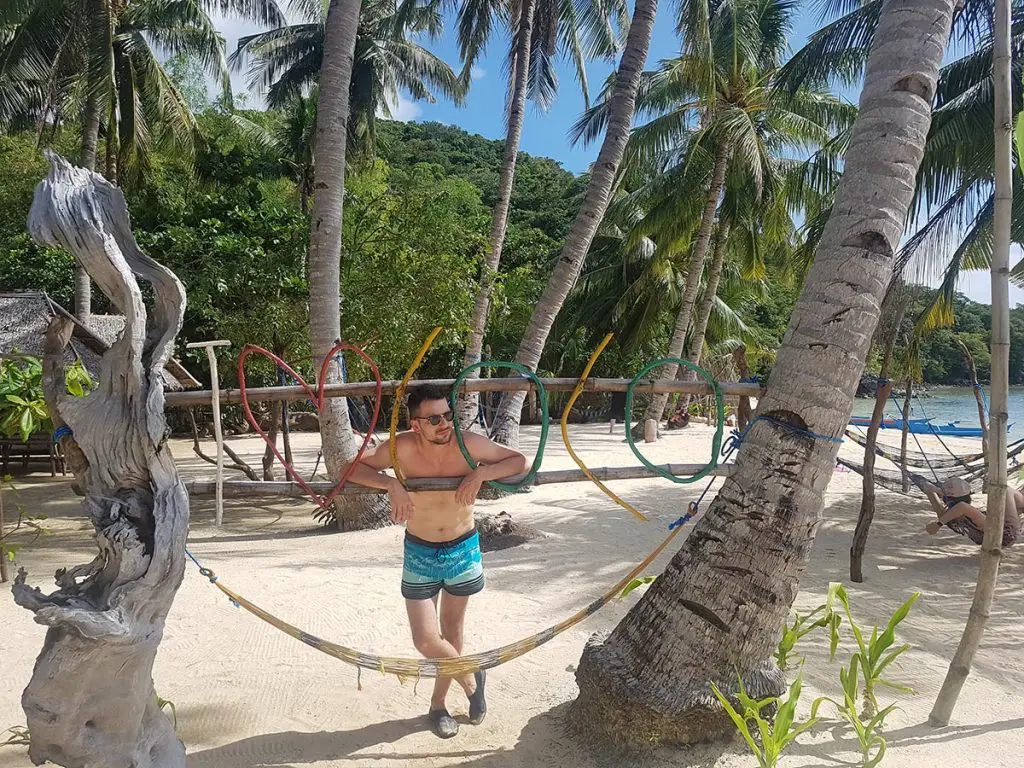 Malcapuya beach
The last destination was the stunning Malcapuya Island. It is about 90 minutes' boat ride from Coron Town. It is one of the most idyllic islands near Coron, and it is a real paradise for those who want to enjoy the bright blue and green waters with white sands. We got dropped off on one side of the island, while the beaches were located in another. It is like a 5-6 minute walk to the beach where everyone hangs out. It consists of a long stretch of soft white sandy beaches comparable to Boracay. Definitely is a place, where you can spend the whole day without any disturbances laying on the beach.
To get to this beach you can take a day tour visiting this place, including the nearby Banana Island and the Bulog Dos sandbar.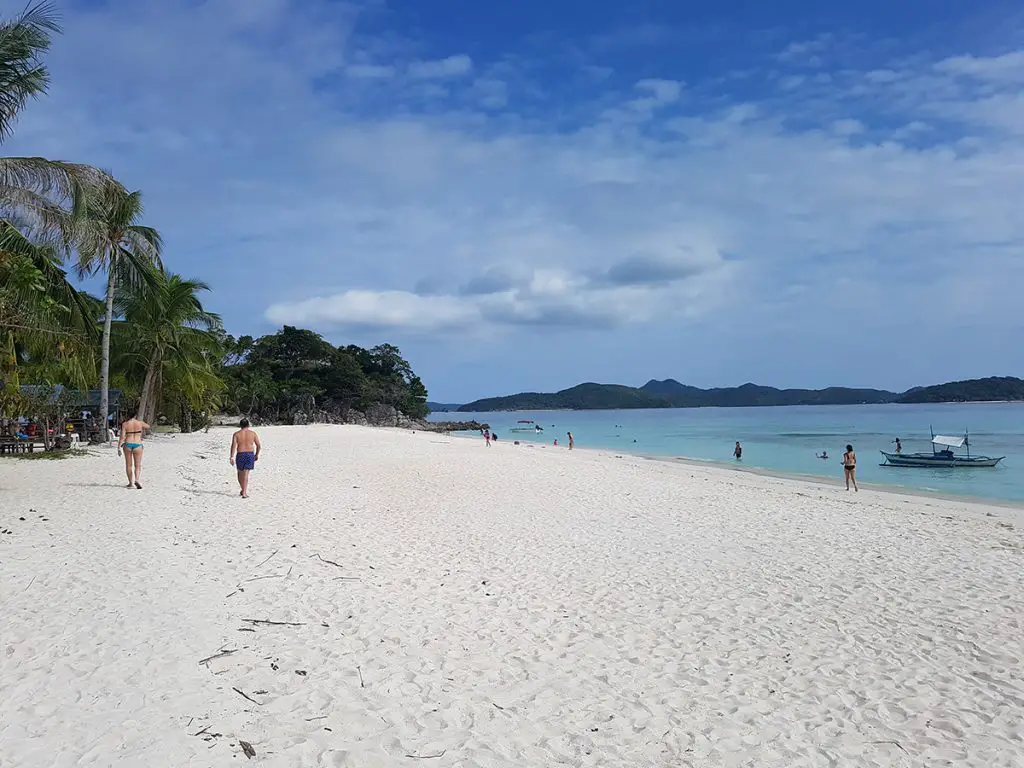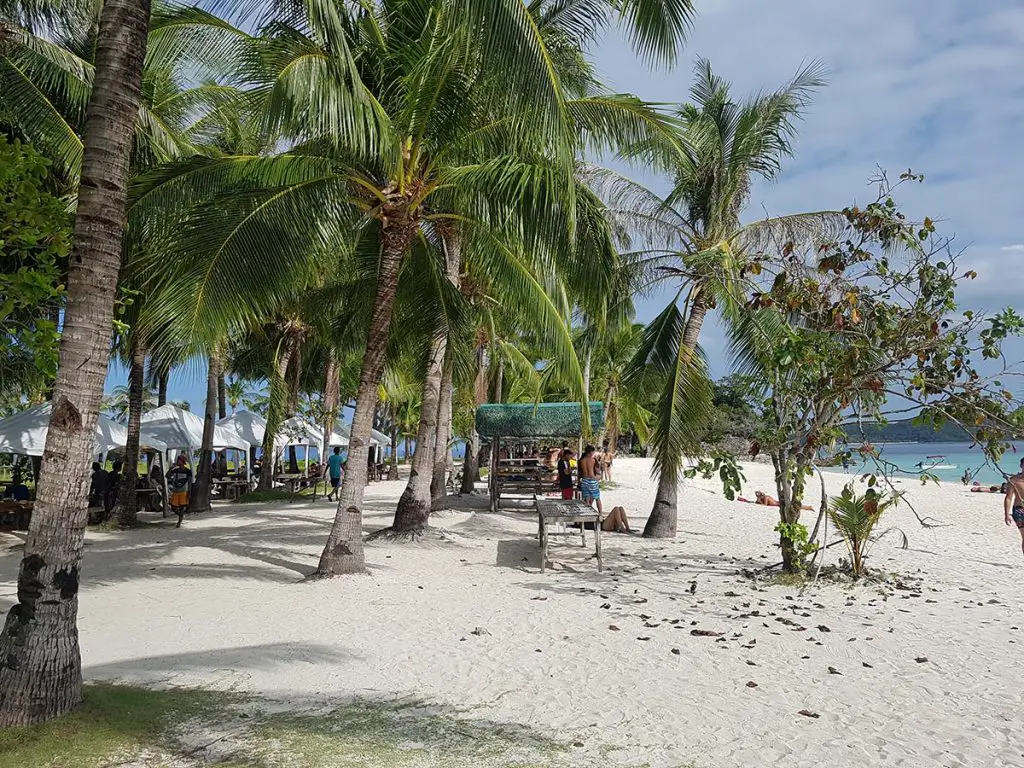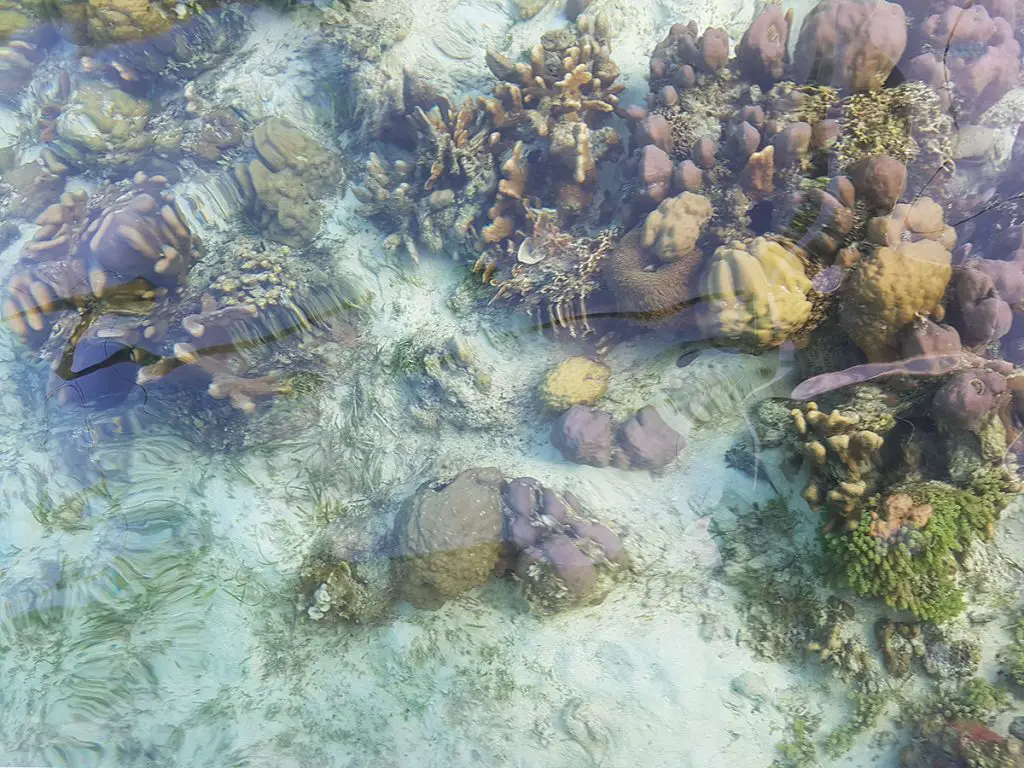 How Much Does the Coron Island Escapade Tour Cost?
You can book around Coron Town and try to bargain. We paid PHP 1100 (≈ € 20.10) per person, but the prices range between PHP 1200-1500 (≈ € 22-27.50).