Last Updated on 16.08.2023 by Iliyan
Are you planning to visit Cappadocia? Great! If you're thinking of visiting the region, have a look at my Cappadocia travel guide to know how to plan your trip to this fascinating part of the country.
Deep in the heart of Turkey exists an unbelievably beautiful and magical land. The word used today, Cappadocia, means "Land of Beautiful Horses" in Persian. Cappadocia – land of fairytale chimneys, curious rock formations and unusual landscape shapes. It's hard to believe that such a place exists, until you see it with your own eyes.
This post covers all you need to know about visiting Cappadocia and how to spend 2 days experiencing this amazing destination!
Cappadocia Travel Guide
Göreme
There are a few villages where you can stay in the area. We chose Göreme, because it has the most central location with various accommodation options. You can find anything from a place on a budget to luxurious hotels, many of them being the so-called cave hotels. For hundreds of years people have been using the soft volcanic rocks in the area to carve houses, churches, even underground cities. Some people still live in carved houses, even though most of them have been converted to hotels. There are a lot of stores, restaurants and bars in the central part of the village, where you can try the typical local cuisine.
Hot Air Balloon Flight
Because of the beautiful landscape of the region one of the most popular things to do is to take a ride in a hot air balloon. Thousands of tourists visit this picturesque place every year to enjoy this breathtaking experience. Every morning before sunrise numerous balloons take off and the view of the valley from the top is amazing. While the city is still asleep hundreds of balloons fly over this ancient place that stuns with its incredible variety of rocks, canyons and valleys.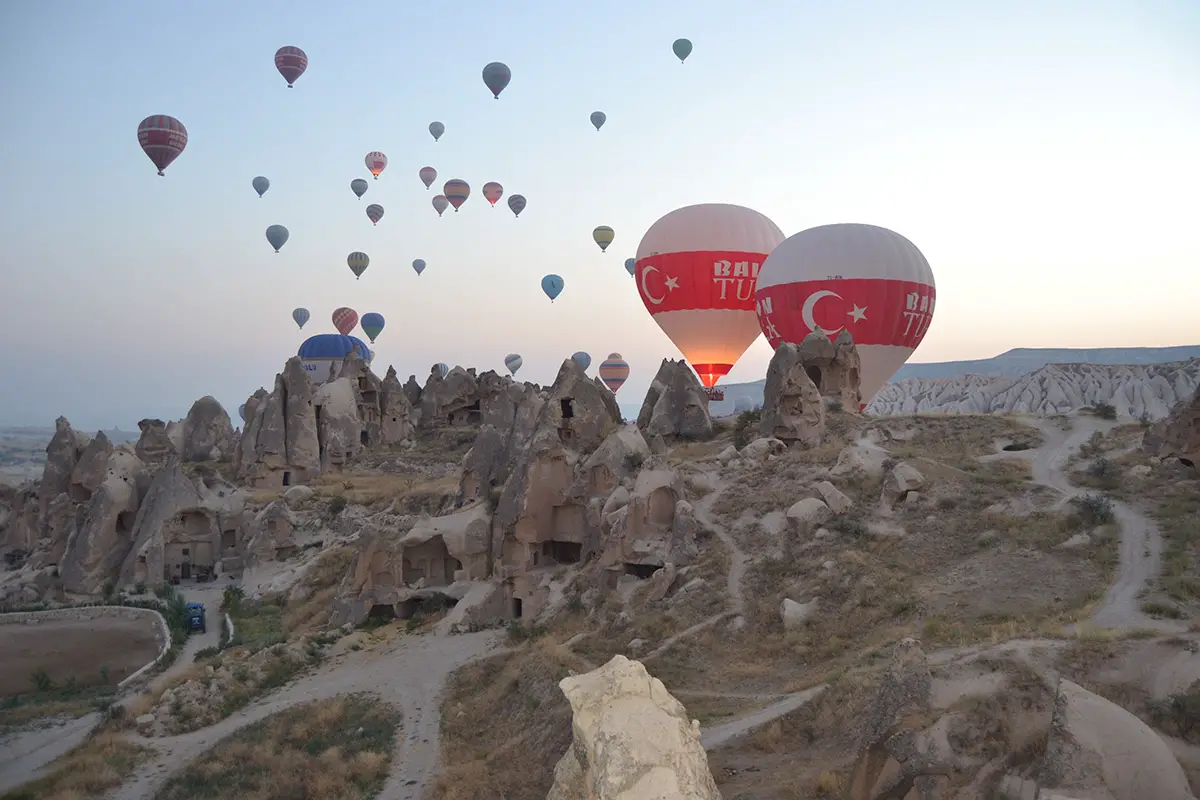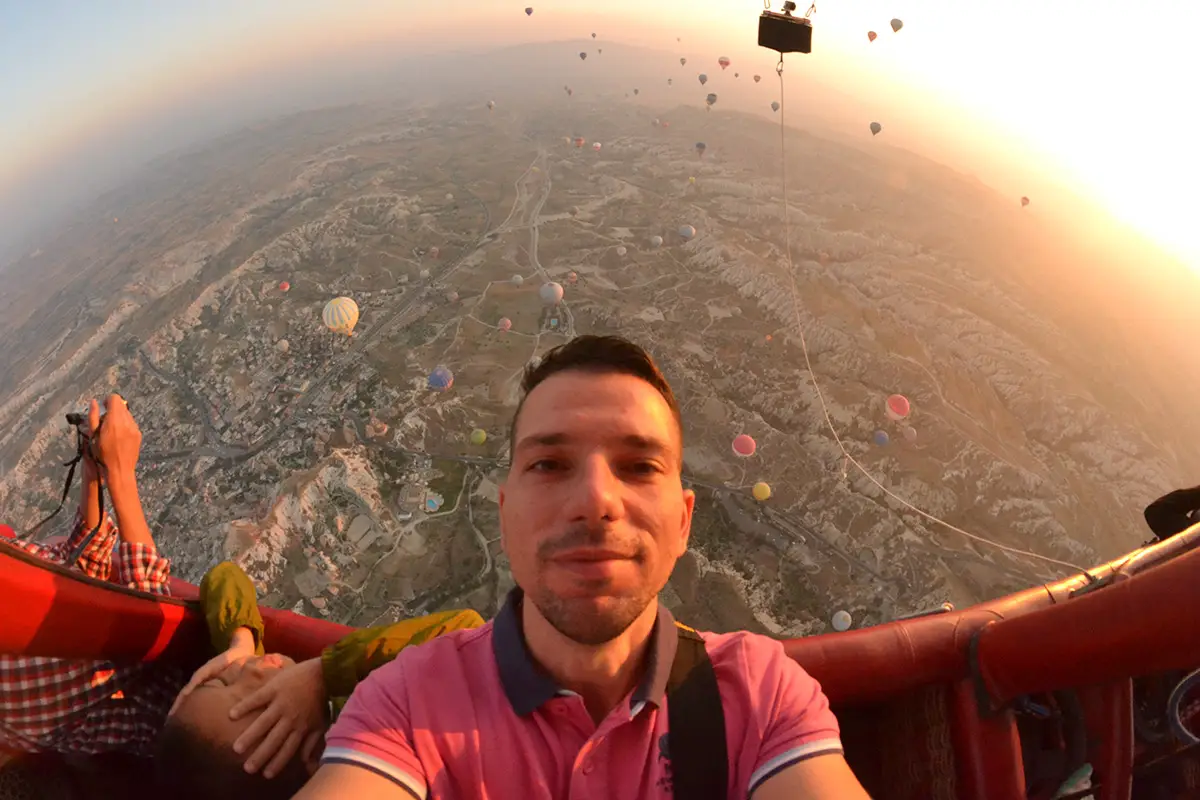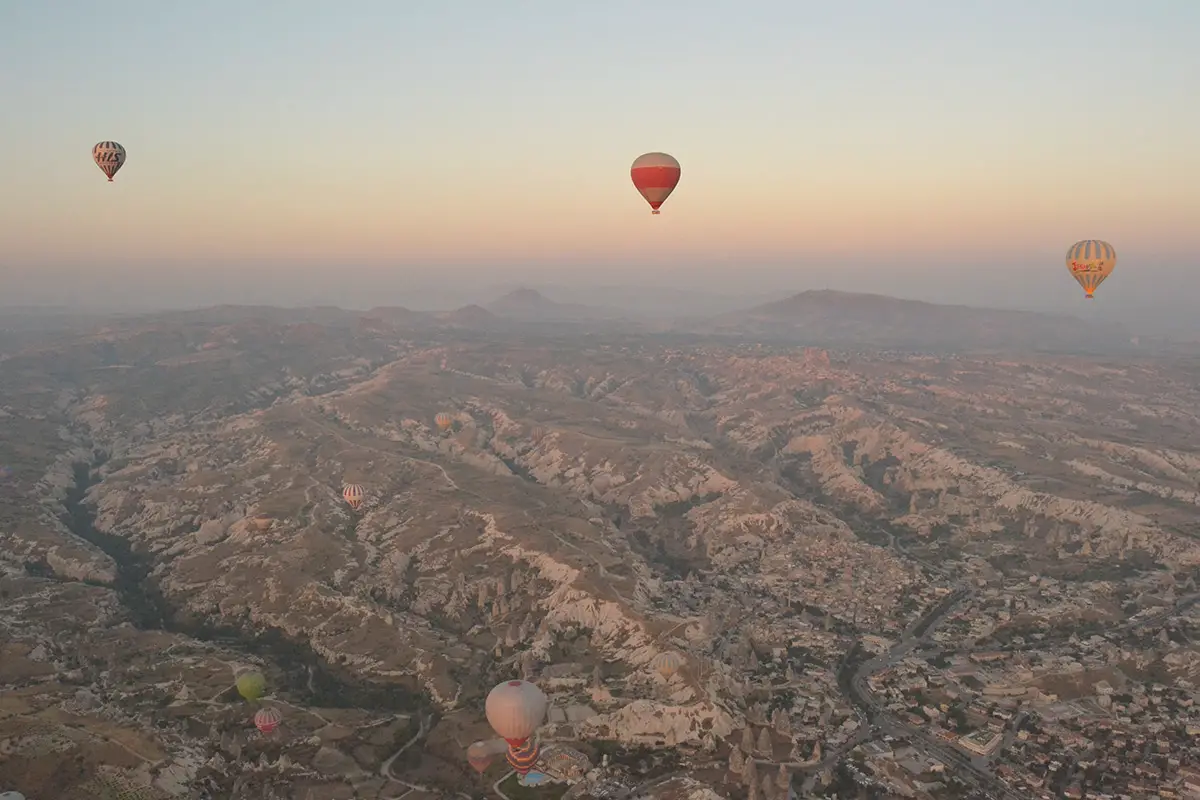 A hot air balloon ride usually costs between 120 and 160€, including transport to and from the hotel, breakfast with tea or coffee, a glass of champagne after the flight and a certificate. There are many tour operators, which offer the service with a booking in advance, but we bargained with the hotel owner on the spot for a ride in 24 hours. The flight lasts a bit over an hour.
A hot air balloon ride in Cappadocia is a once in a lifetime experience. It is absolutely worth it and it should be in every Cappadocia travel guide.
Göreme Open Air Museum
Göreme Open Air Museum is the second most popular attraction in Cappadocia. It's located only 15-20 minutes walking distance from the center of Göreme. It's a complex, made up of numerous monasteries, carved in the rocks dating from more than 1000 years ago. You can see ancient beautiful frescoes, which colors have been preserved up to this day. The outdoor museum in Göreme has been a part of UNESCO's world heritage list since 1984 and is one of the first two on UNESCO's list in Turkey.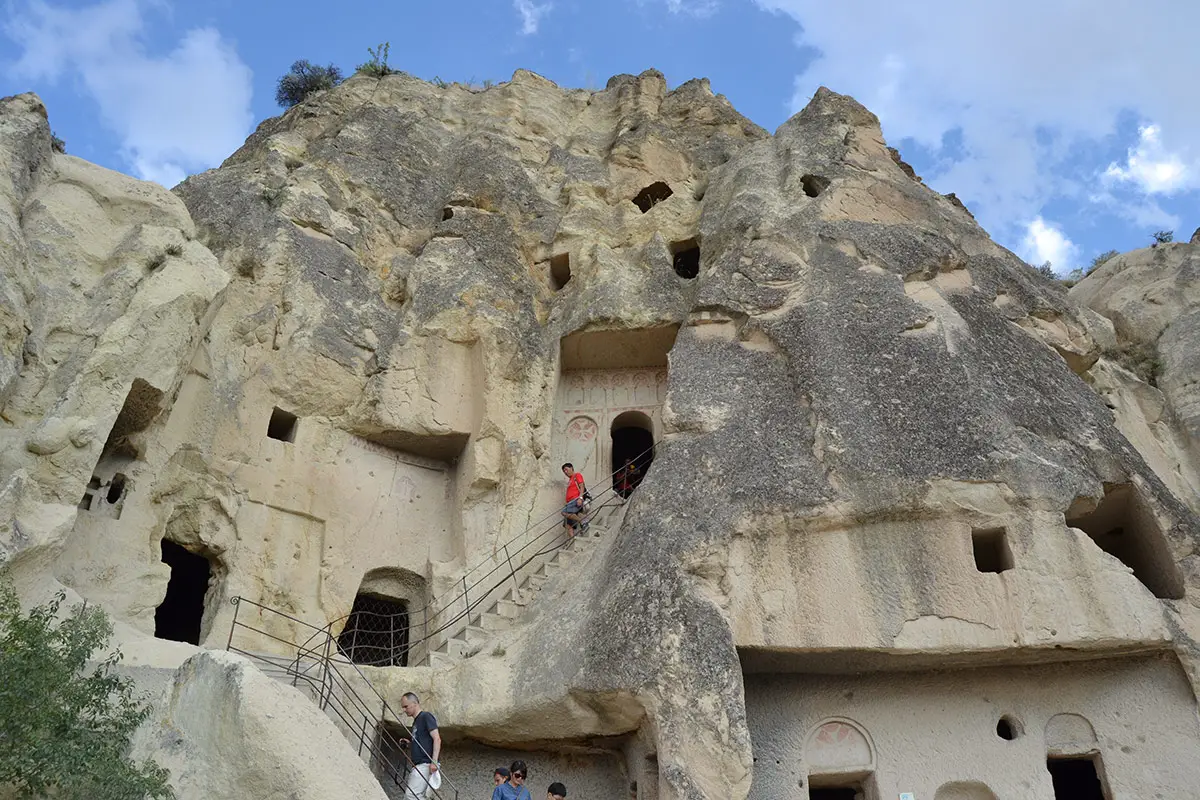 The Göreme Open Air Museum has been a part of UNESCO's world heritage list since 1984 and is one of the first two on UNESCO's list in Turkey.
How to get to Cappadocia
The easiest and most comfortable way to get to Cappadocia is by plane to Kayseri or Nevşehir. Pegasus Airlines offers lower prices for flights from Sabiha Gökçen airport in Istanbul, but only to Kayseri. If you would like to land in Nevşehir you could use AnadoluJet. The flight to Nevşehir lasts one hour and 25 minutes from Sabiha Gökçen airport. There are regular shuttle busses from the airports to different small cities in the area that can take you directly to your hotel.
Another option is going to Cappadocia by night bus. There are regular courses from Istanbul, but the trip lasts about 11-12 hours.
Best time to visit Cappadocia
Cappadocia can be visited any time of the year. Of course every season has its charm, even during the winter when the snow has covered the beautiful rocks. The best months to visit are April, May, September and October. The summer months are also a good option, but there are a lot more tourists and prices of offered services could be higher. We went there in the beginning of August and it was very hot and dry, so if you are planning a visit during that time don't forget the sunscreen.