Last Updated on 30.01.2019 by Iliyan
In the heart of the chic and luxurious Gangnam neighbourhood in Seoul is located one of the most ancient Buddhist temples Bongeunsa. Gangnam literally means "South of the River". The interesting thing is that up until the beginning of the 80s, this was one of the least developed neighborhoods in the capital. The blustery development in the last 30 years, however, has won it the glory of one of the richest, most dynamic and influential places. Generally said, in this way, up until the 60s of the 20th century, the temple was surrounded by village farms and gardens. In the moment, the architecture is distinguished by tall, glossy buildings and wide boulevards although it doesn't lack also narrow streets with low construction.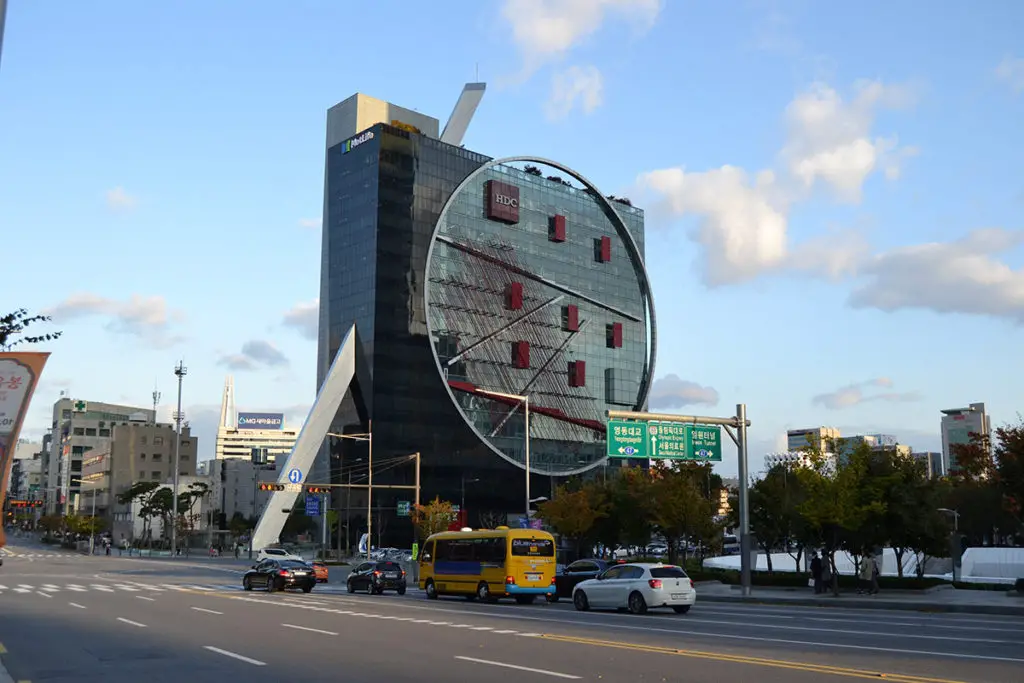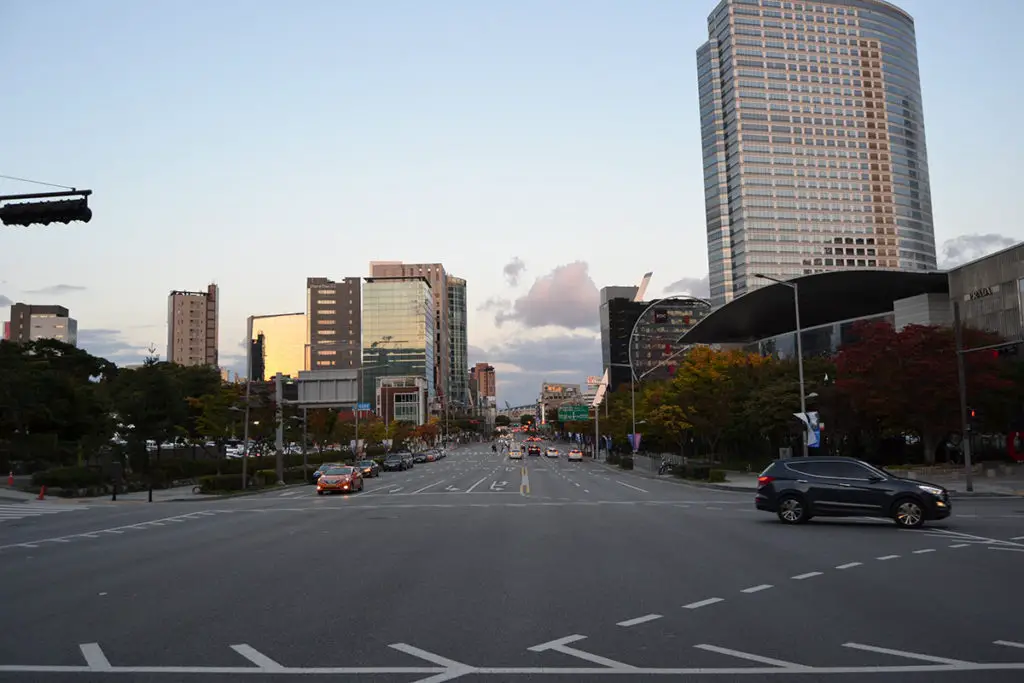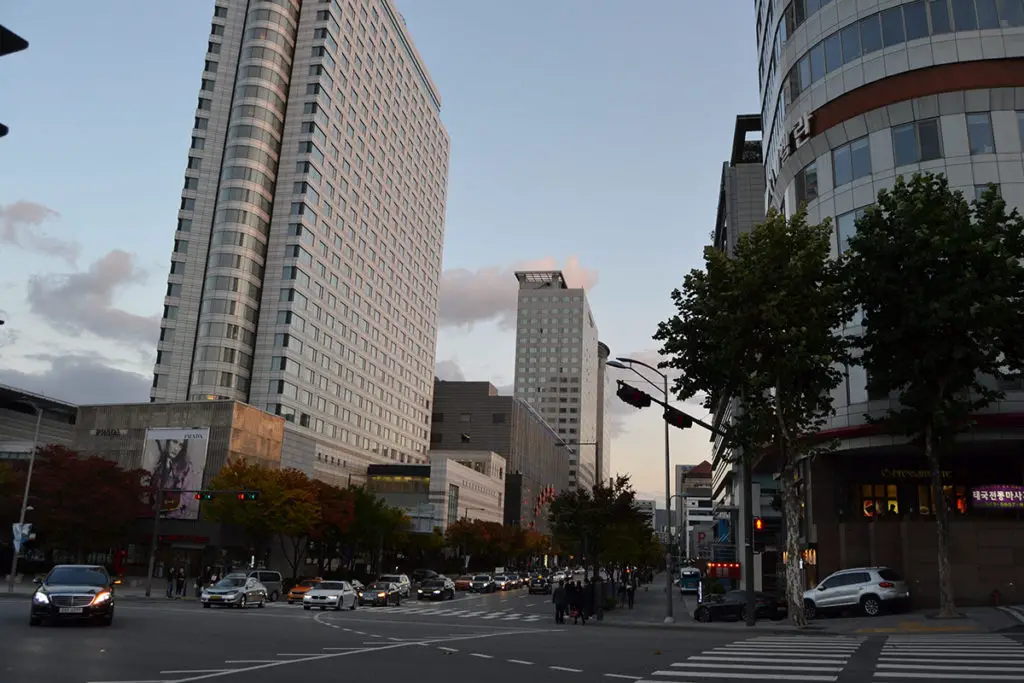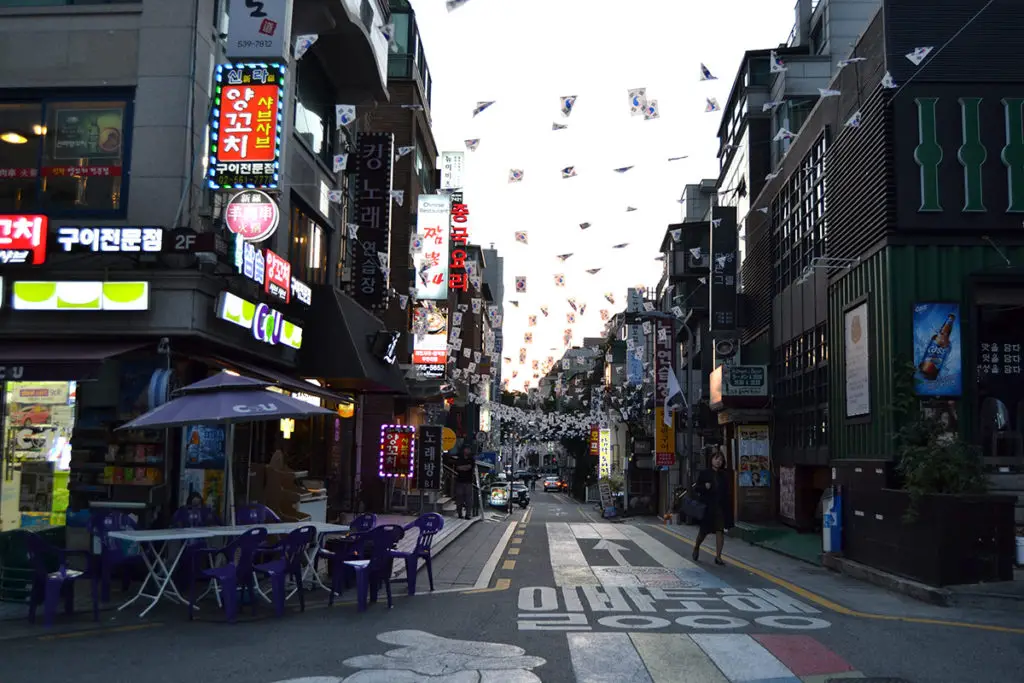 Bongeunsa Temple
I have been greeted at the entrance by an elderly Korean, who was surprisingly amazed after I told him that I come from the small and faraway country Bulgaria. As in many other places around the world, here they keep records of the visitors in the temple complex. I, however, remained surprised by the fact that the entrance is free.
Bongeunsa Temple is a Buddhist temple, dating from 794. It was situated south of Han River and initially, it was known as Gyeonseongsa. It was renamed with its current name in 1498 when the Queen Jeonghyeon refurbished the temple. Through the years, the temple has served also as a protective shield for keeping the Buddhism in Korea. As we know, the Joseon dynasty has encouraged the Neo-Confucianism as a state ideology, as in this way the Buddhism had been rejected.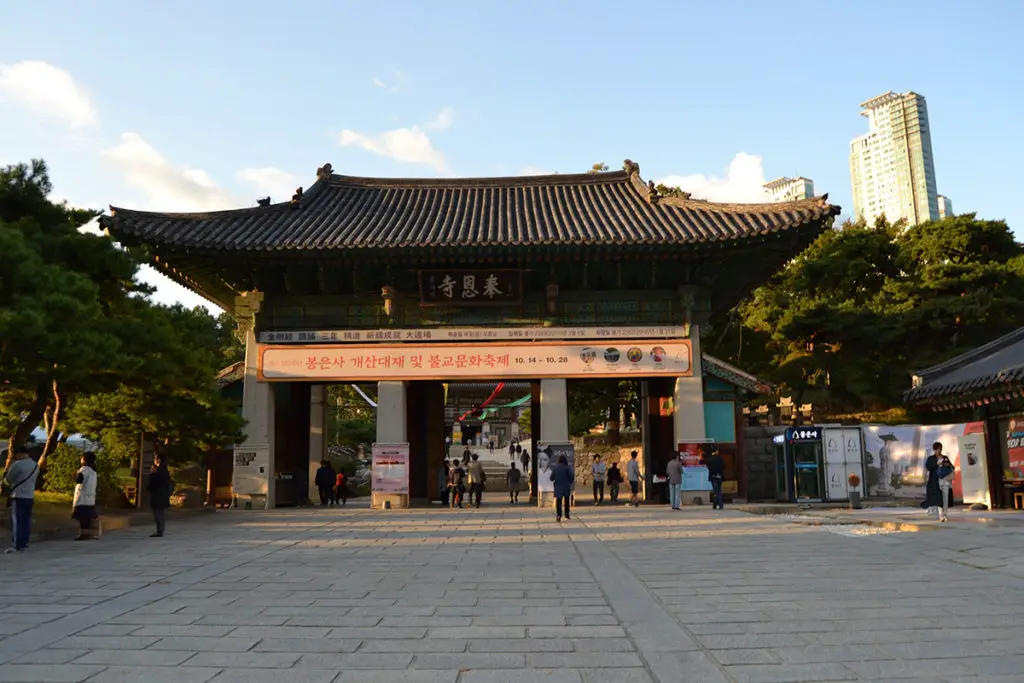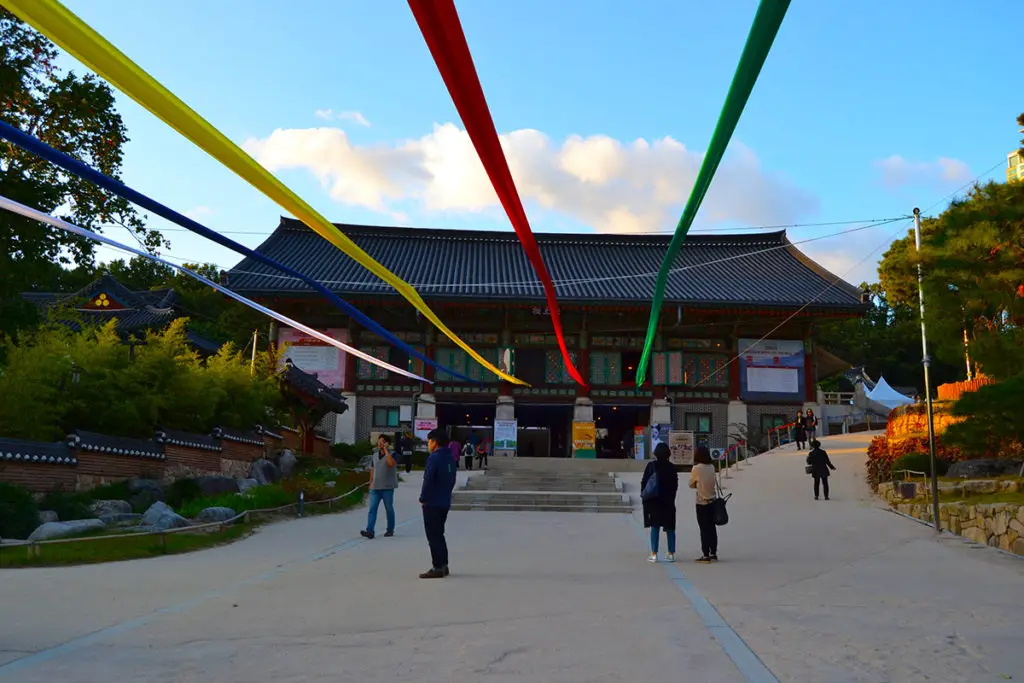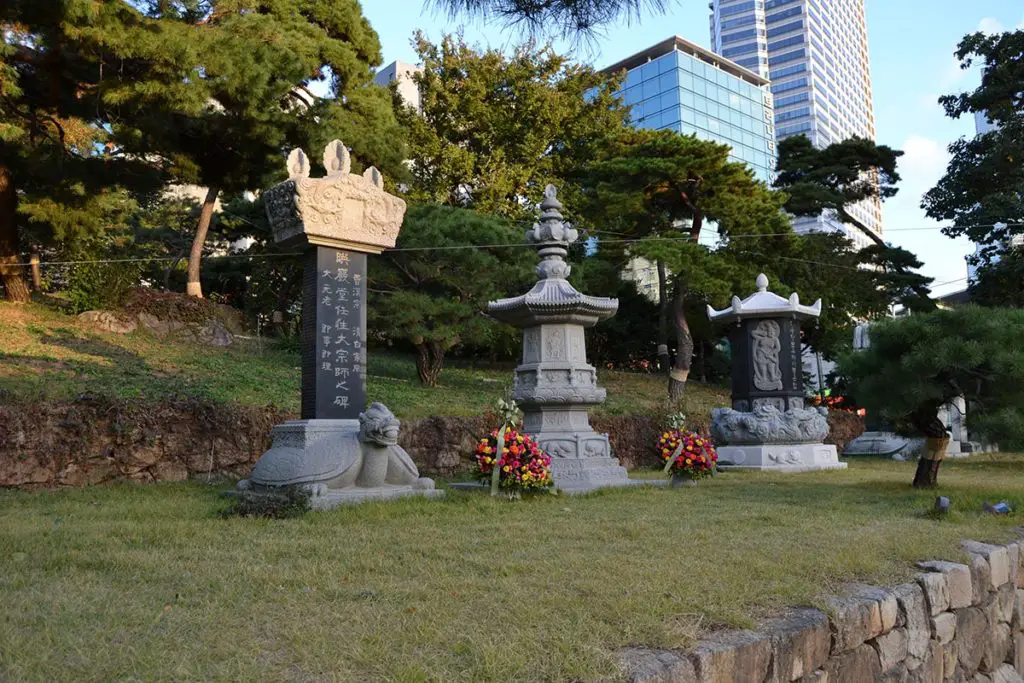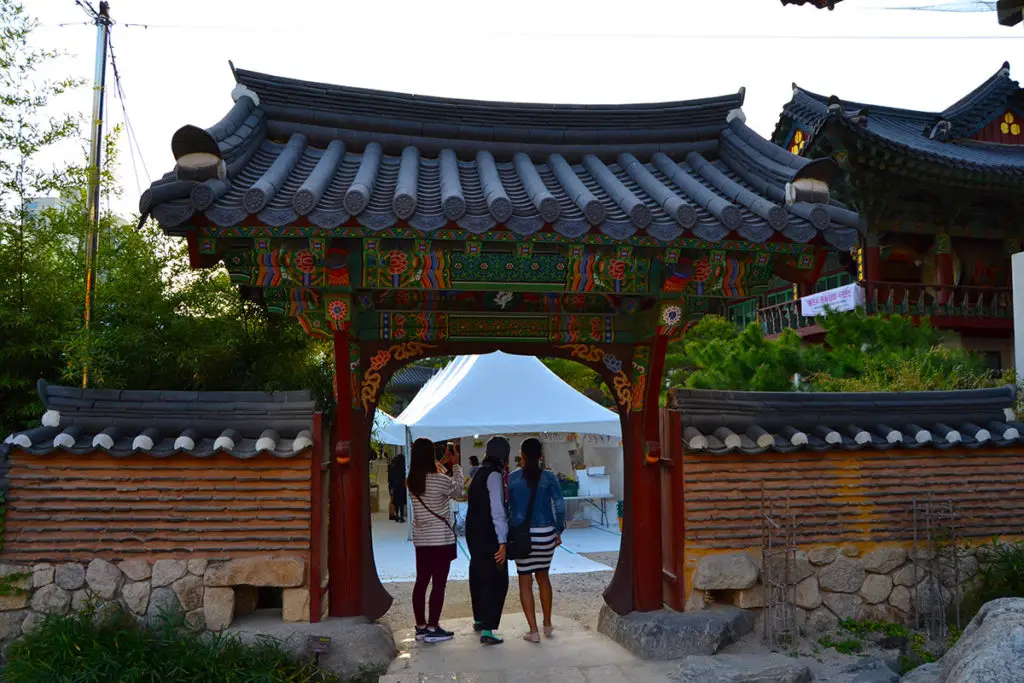 In the next building – Bell Pavilion – there are four musical instruments – Dharma Drum, Wooden Fish, Cloud-Shaped Gong and Dharma Bell. These instruments are played in the evening before the ceremonies, with the intention to save all beings.
The sound of the drum saves all animal beings on earth;
The gong is for the beings in the air;
The wooden fish is for all beings under the water;
The sound of the bell saves all living beings in hell below the earth and the sky.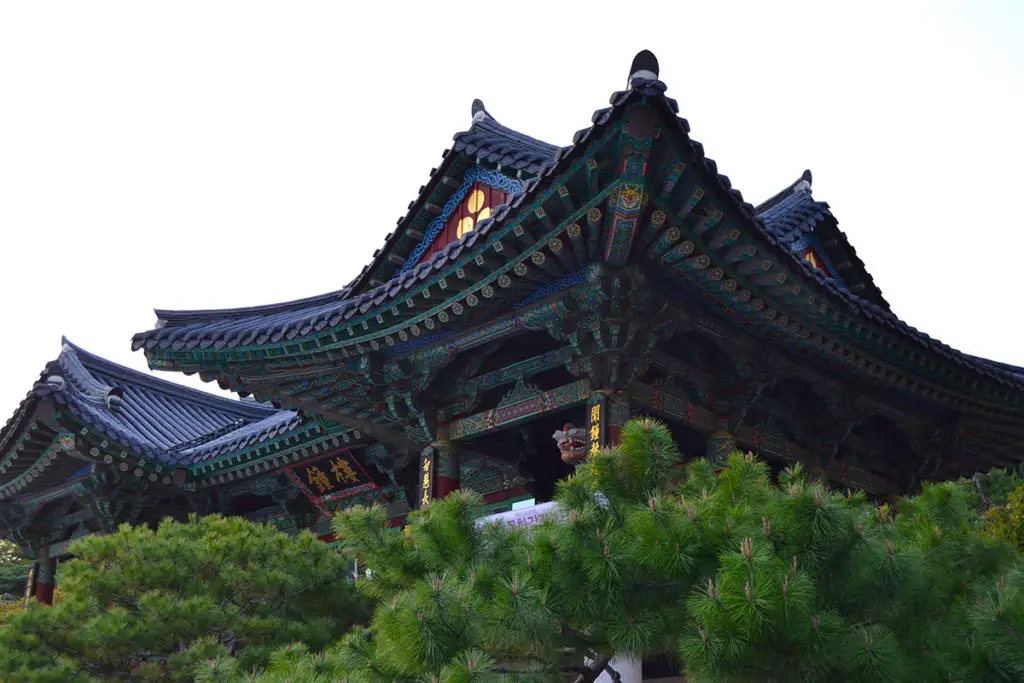 The symbol of the temple is the 23-metre stone statue of Maitreya, the Future Buddha. This is one of the tallest stone statues in the country.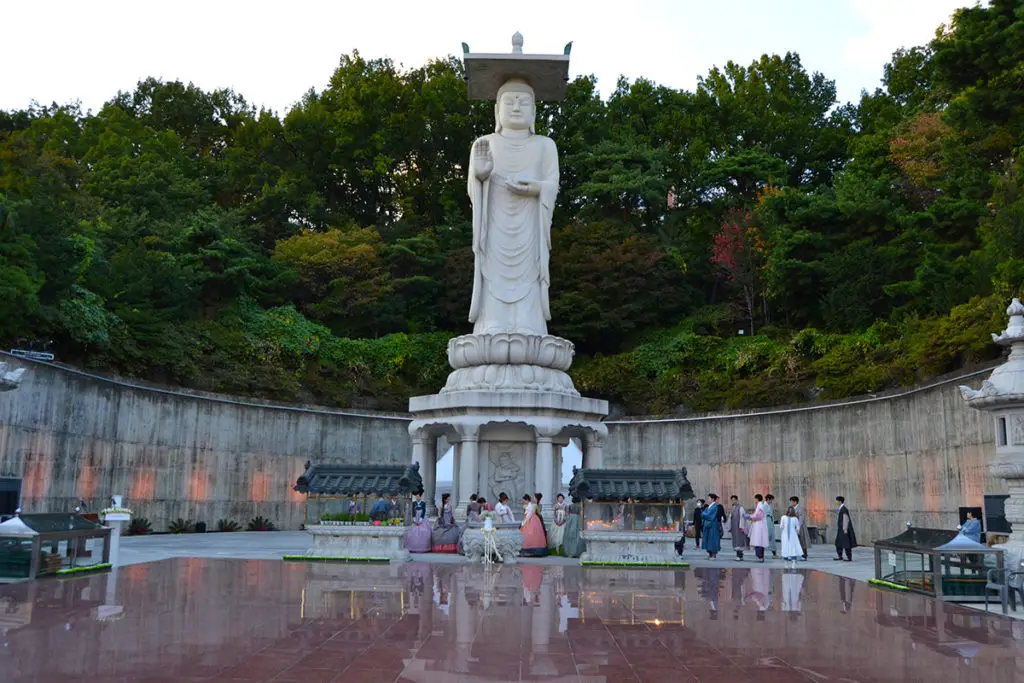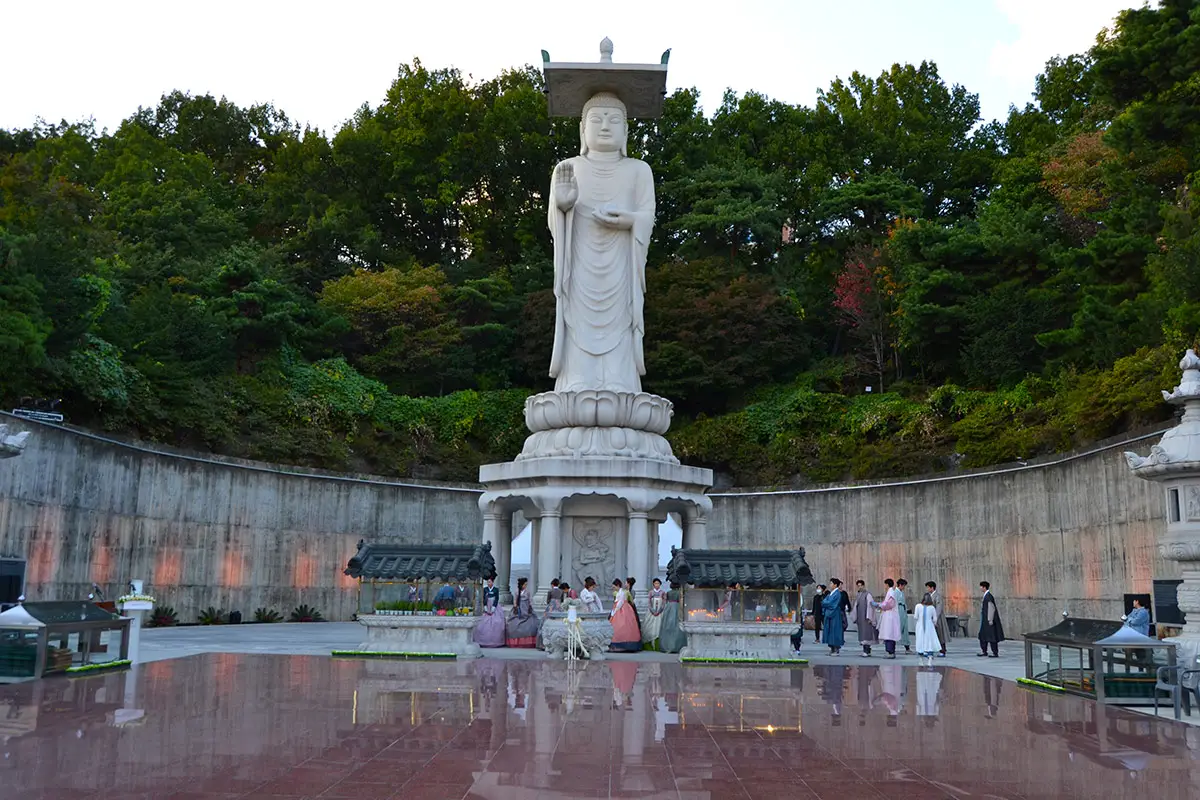 The temple complex is a peaceful place where people can escape from the noise and the vanity of the city life. The traditional style of the buildings, the beautiful statues and the narrow pedestrian paths will carry you away from the "concrete jungle". Still, it has to be said that the temple is not one of the "must-see" places for a visit in Seoul. But if you turn to be in this district and you have free time, I would recommend that you give it some attention.
How to get to Bongeunsa Temple
Samseong Station, Subway Line № 2, Exit #6
Cheongdam Station, Subway Line № 7, Exit #2
Bongeunsa Station, Subway Line № 9, Exit #1
Entrance fee
---