The founder of the Joseon dynasty (1392-1910) – his first king Taejo, has made Seoul capital more than 600 years ago. The location is considered to be ideal, thanks to the Theory of Geomancy, with mountains on the north and a river on the south. Also, the city was situated strategically around the middle of the Korean peninsula. The beautiful and lively capital is growing quickly in the modern-day times but the tradition and the modernity live together harmoniously. Traditionally, it serves as the residence for the king and his family, as well as a seat of the government. Thanks to that, there are five large palaces in the capital: Gyeongbokgung, Changdeokgung, Changgyeonggung, Deoksugung and Gyeonghuigung. The royal palaces in Seoul embody Joseon's ideology, which puts an emphasis on naturalness and decency, virtue and temperance.
Gyeongbokgung Palace
It was built during 1395 in the heart of Seoul in the beginning of the Joseon dynasty, surrounded by the Bugaksan and Namsan mountains. Situated north from the Gwanghwamun square, it is one of the most emblematic landmarks in the whole of Korea, thanks to his long history. The Gyeongbokgung Palace is undoubtedly the most beautiful and the largest one of the five palaces.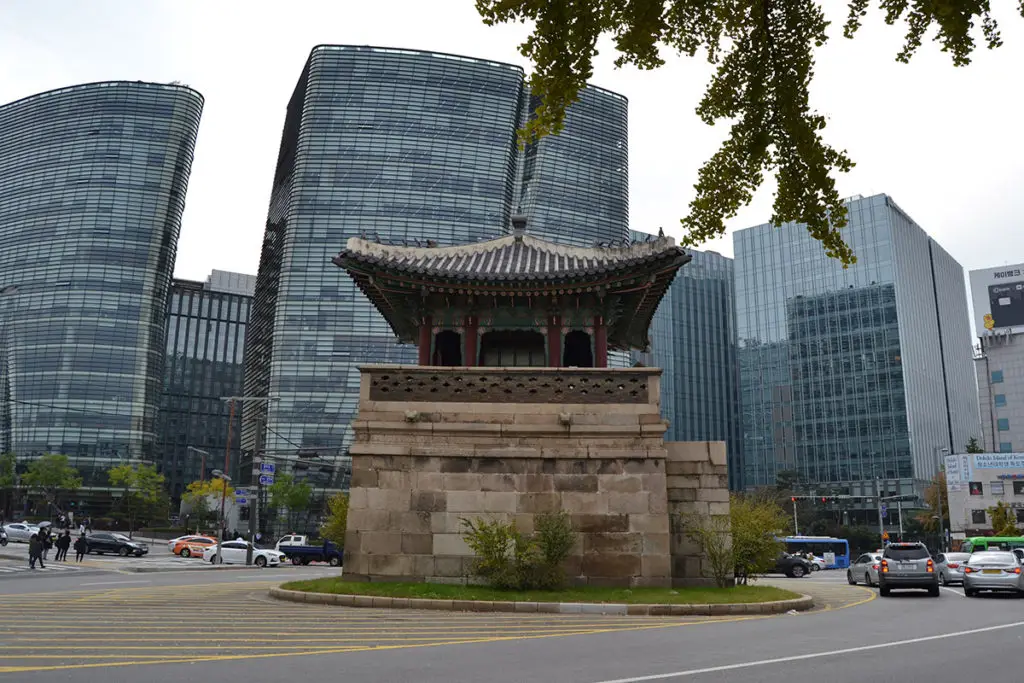 Here you can enjoy the background of the majestic architecture and rich culture. It is amazing how Seoul has managed to keep this heritage. This huge complex looks like a little town with many buildings, small gardens and streets. It resembles the Forbidden City in Beijing in terms of architecture.
During the time of the Japanese invasion, the palaces have been destroyed completely but it was fully renovated later on. Nowadays, the restoration still continues in order to bring back his past glory.
Gwanghwamun Gate – this is the impressive main gate of the Gyeongbokgung Palace. The gate has been renovated many times thorough the years but it still remains the icon of Seoul. During the time of the Joseon dynasty, it quickly became one of the most important gates because it used to guard the main palace.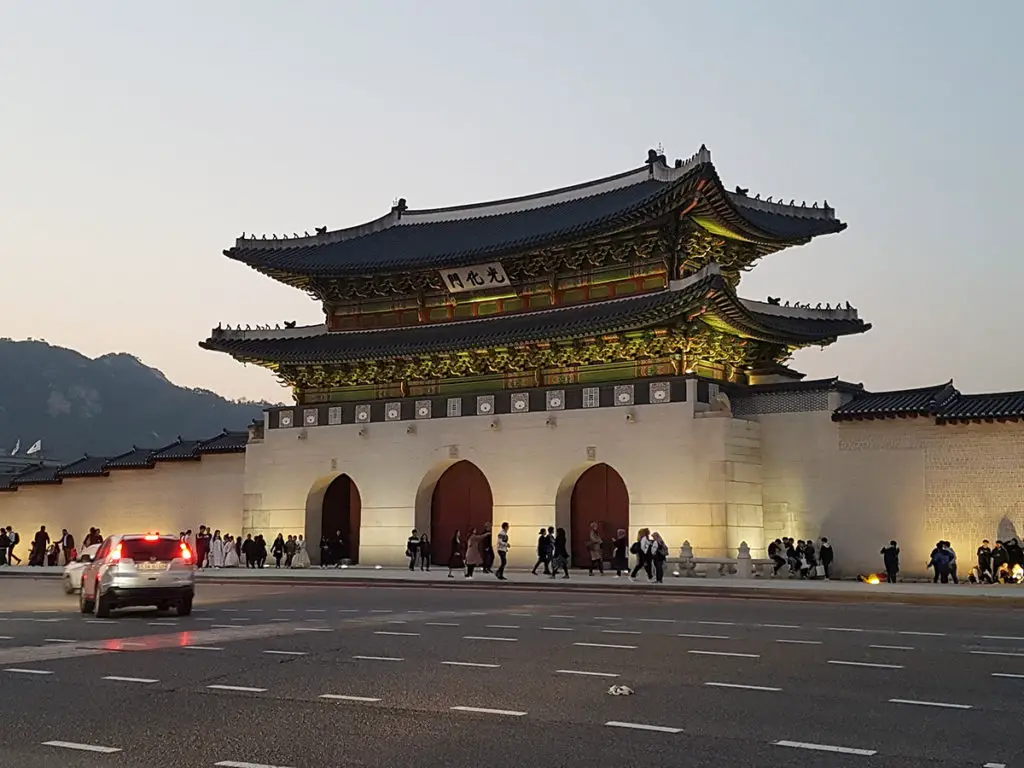 Heungnyemun Gate – this gate is the second one in the Gyeongbokgung. It is situated immediately after Gwanghwamun Gate.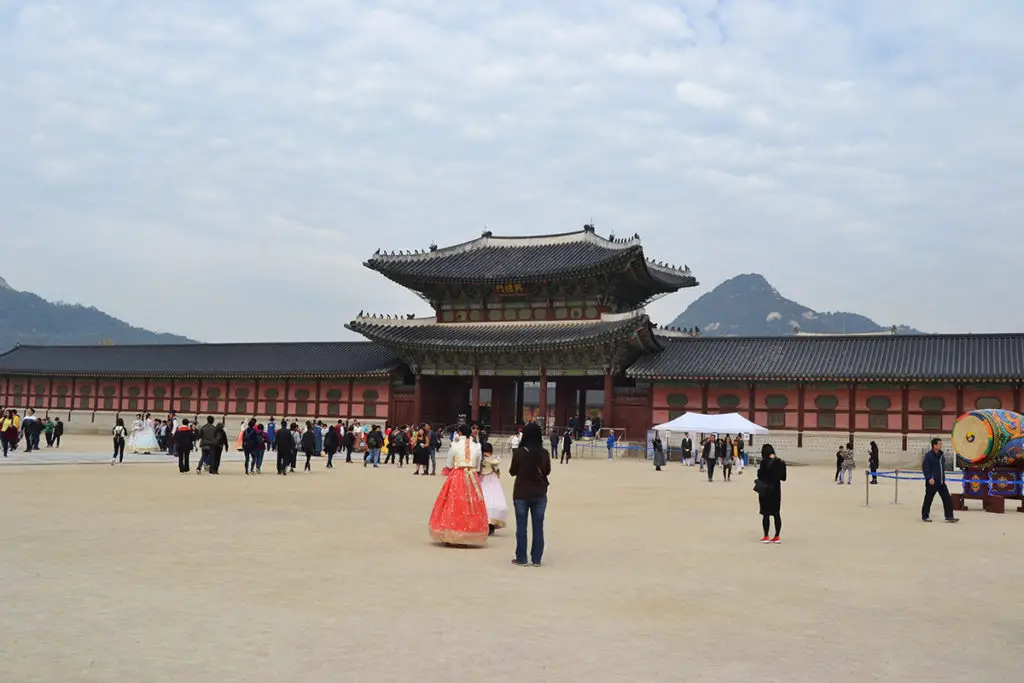 Geunjeongjeon Hall is the main throne hall. In translation, it means that "all deeds will be correctly managed if your highness shows diligence".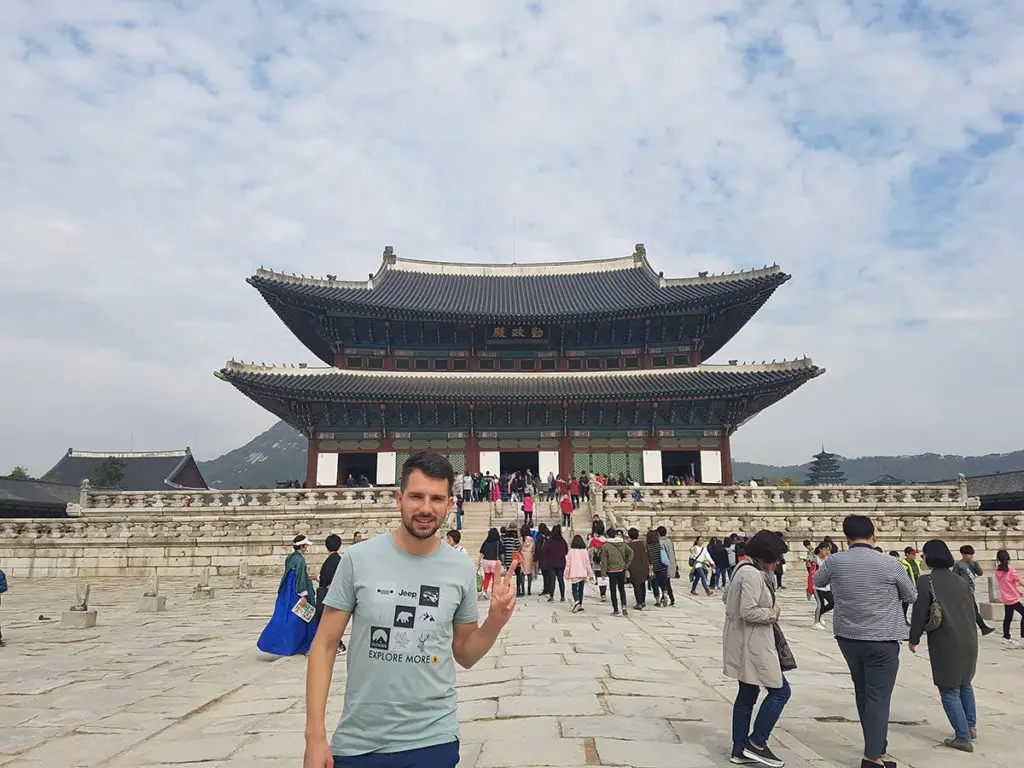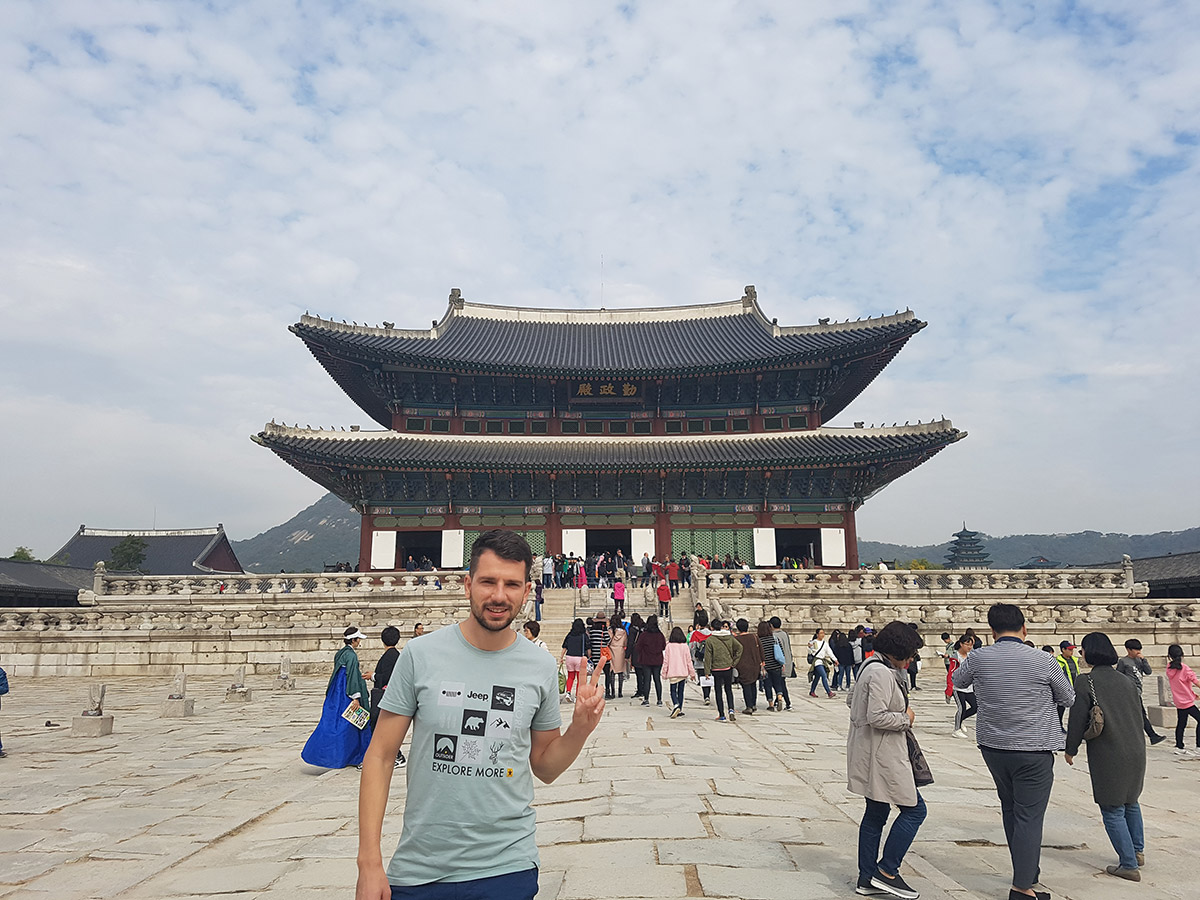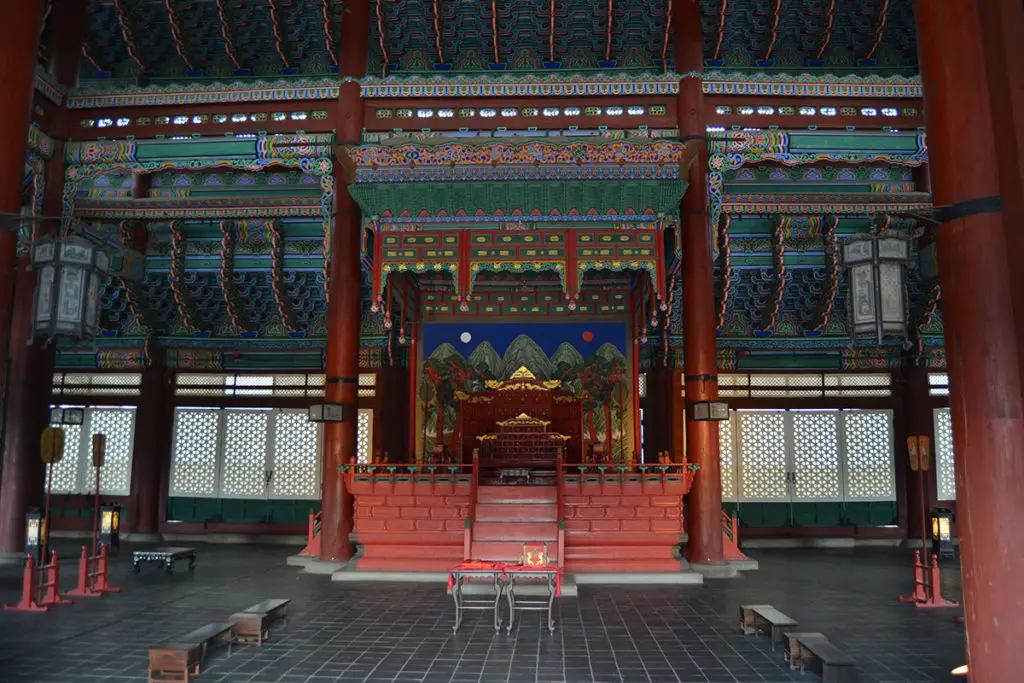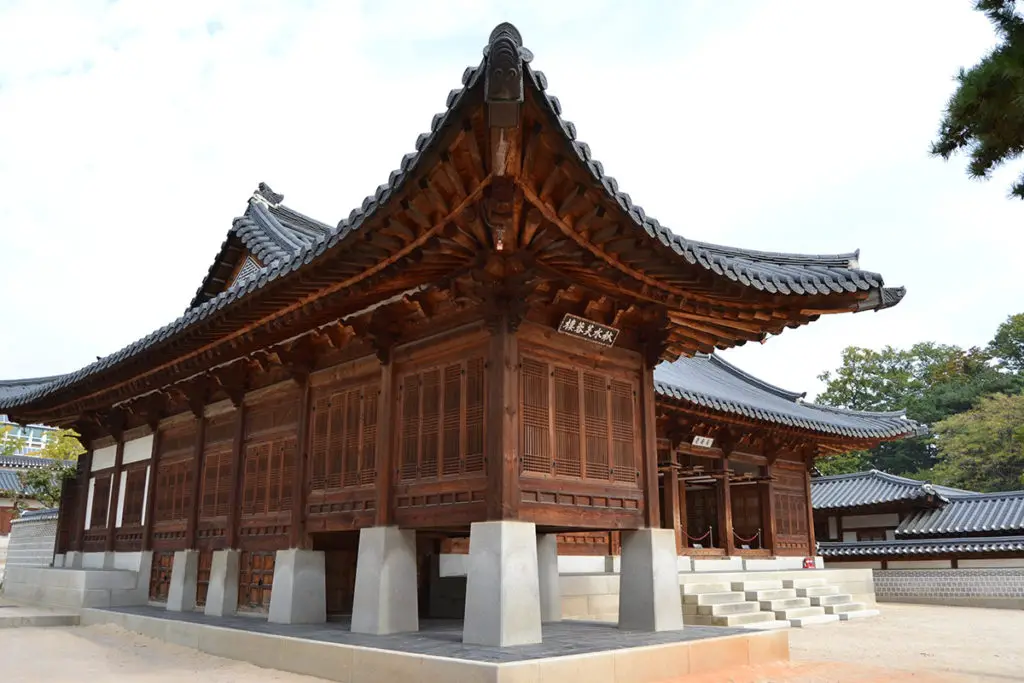 One of the most beautiful views in the palace is located nearby a small, calm lake. The pavilion is sometimes used for entertainment of highly-ranked foreign visitors.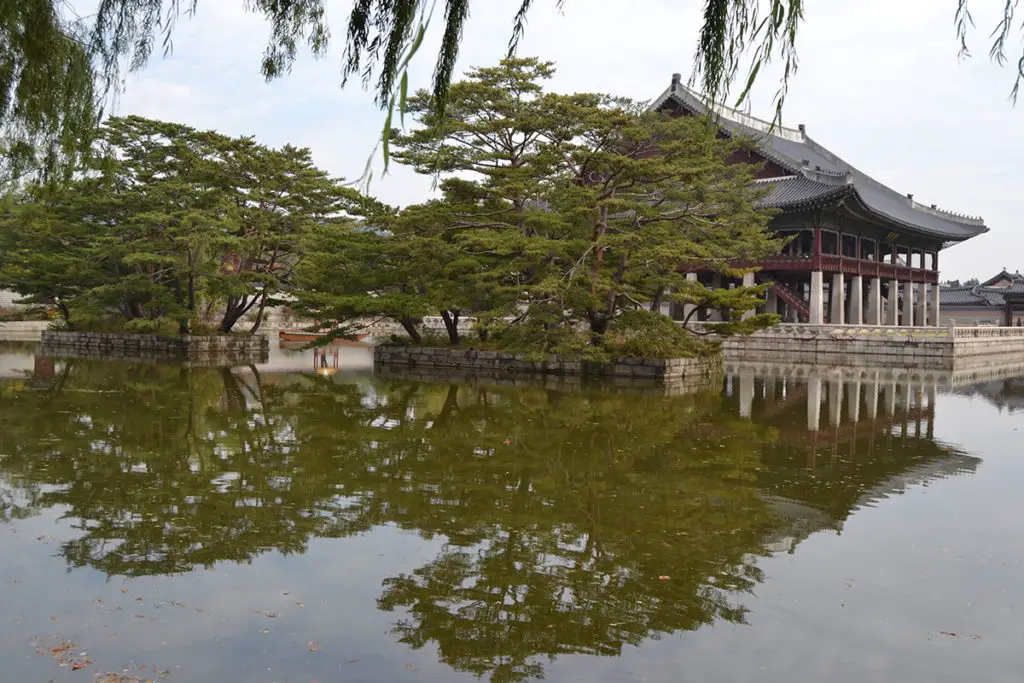 National folklore museum
Inside the same complex can also be found the national folklore museum. It has two parts – an open one and closed one but I only saw the open one. The expositions show how the common people used to live and the traditions at the time when the country was an agricultural one.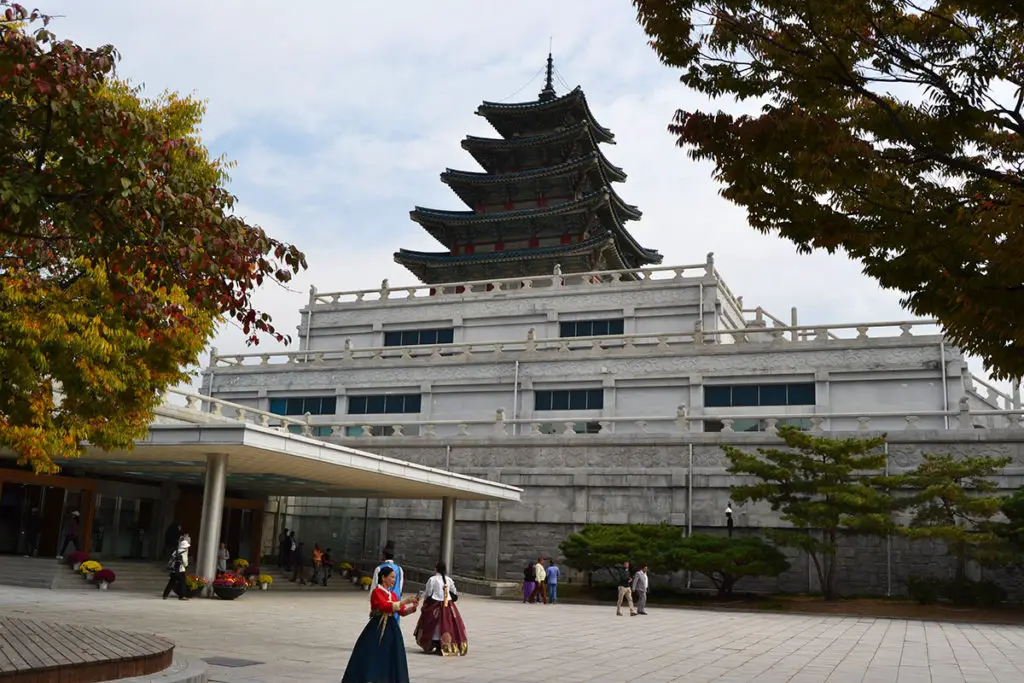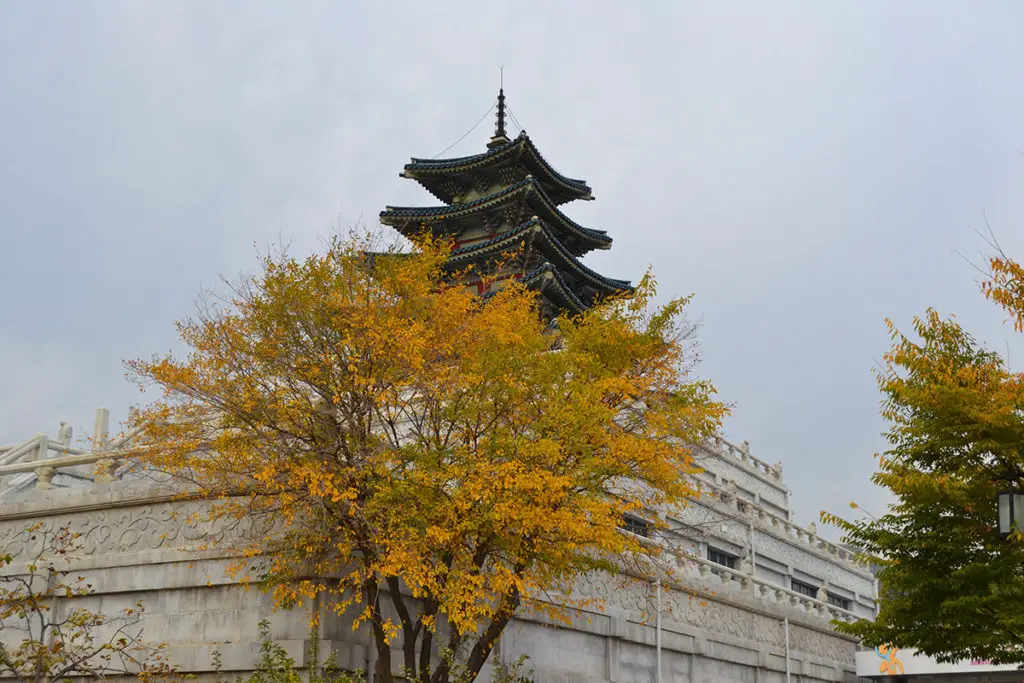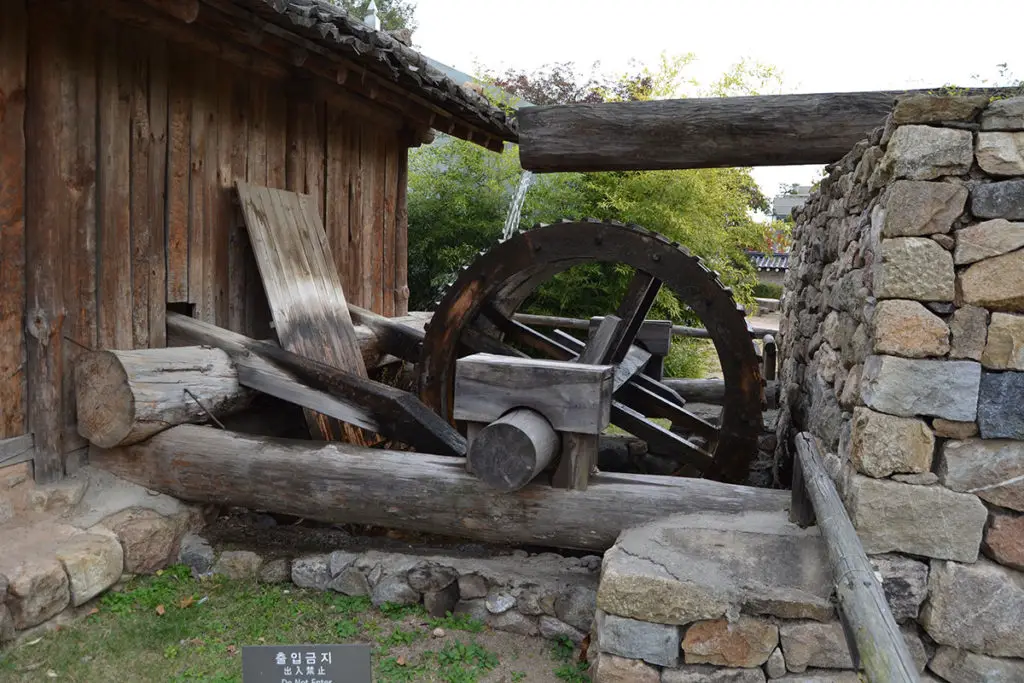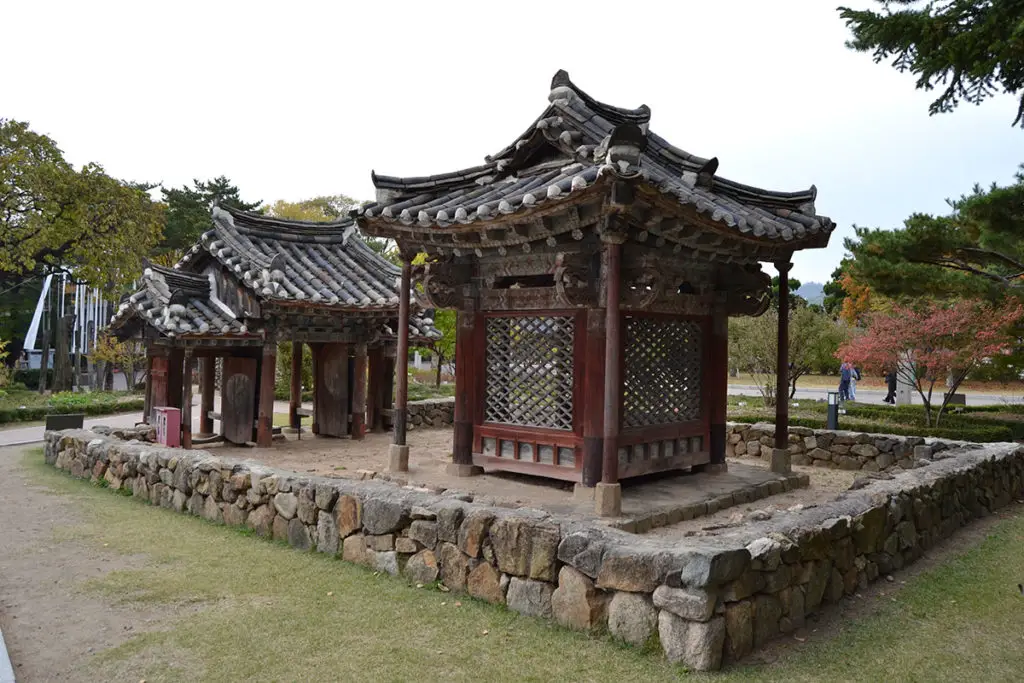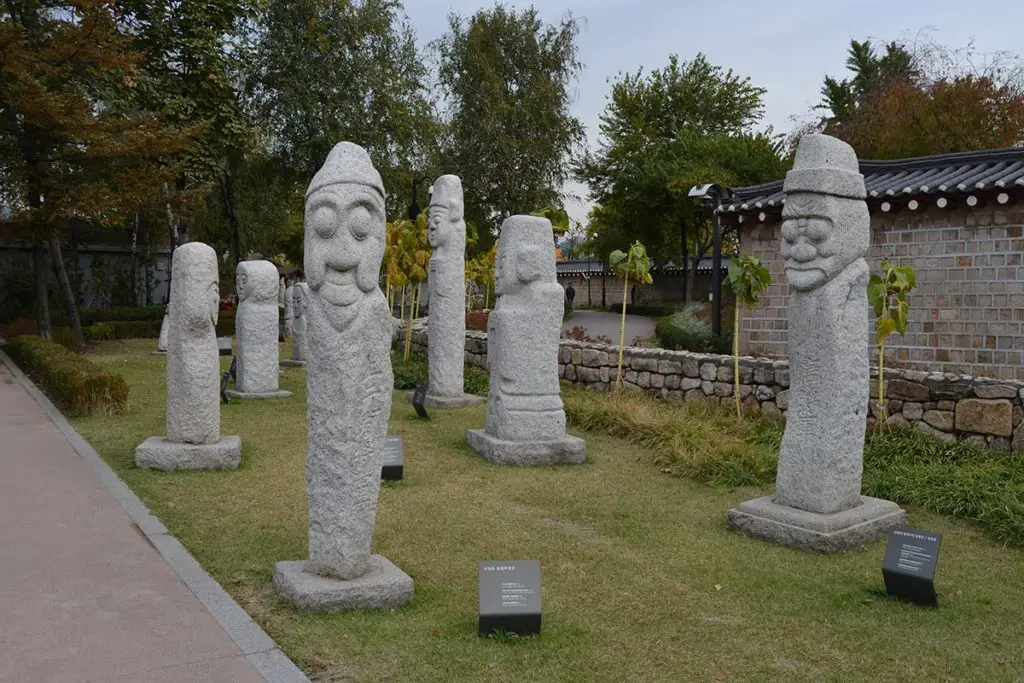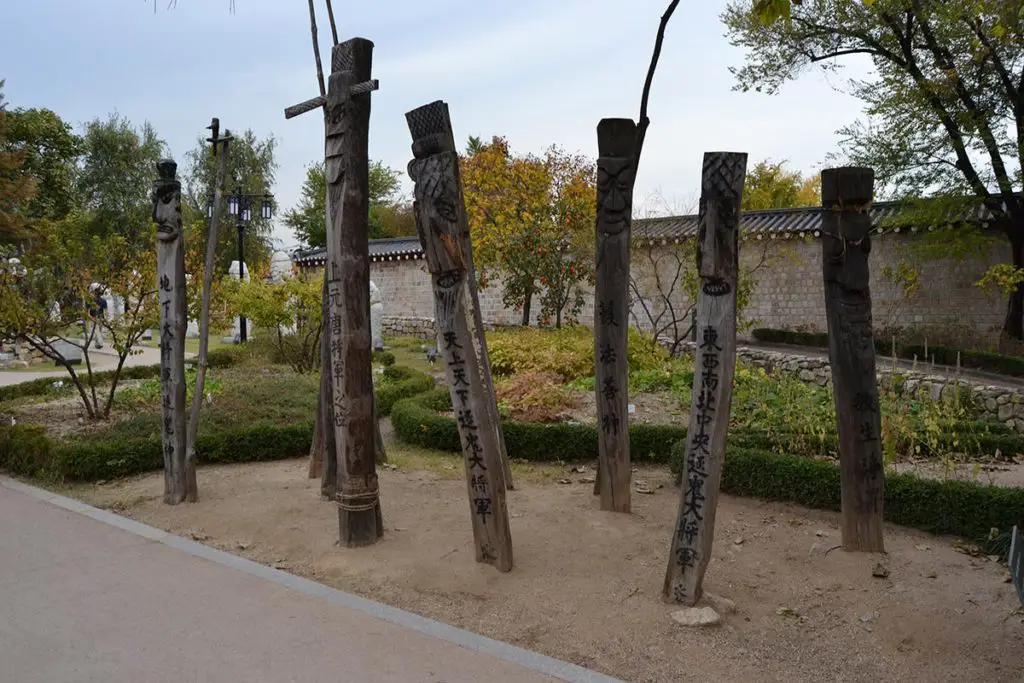 Do not miss out to see the ceremony for the change of the guards of the complex. This is performed at the beginning of every hour from 11:00 to 15:00 o'clock.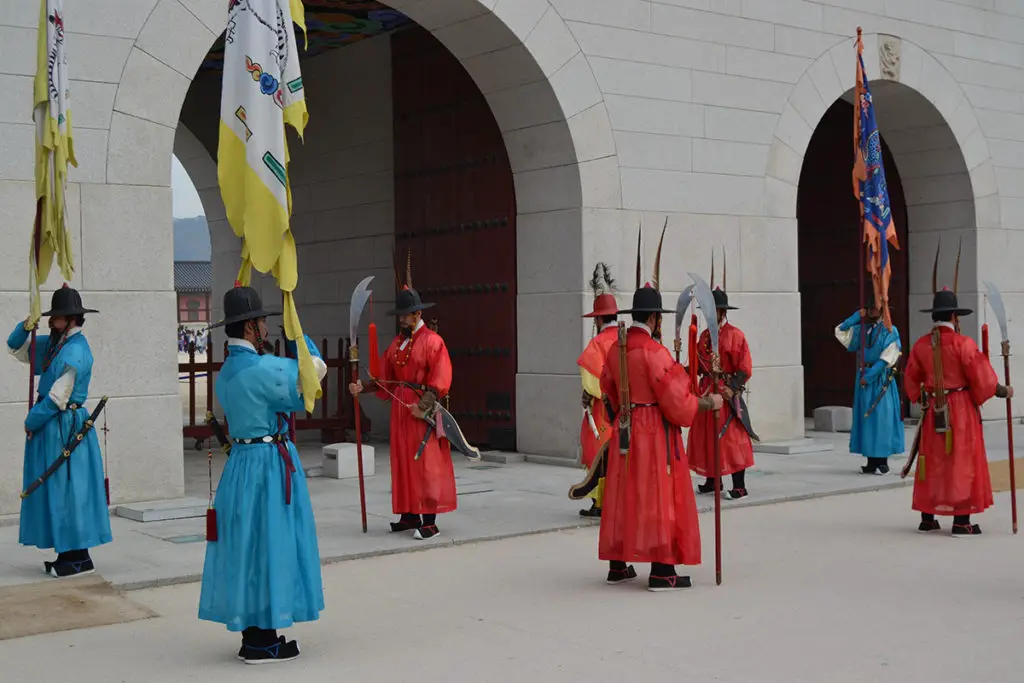 How to reach Gyeongbokgung Palace
Gyeongbokgung Station, Subway Line № 3, Exit #5
Gwanghwamun Station, Subway Line № 5, Exit #2
Entrance fee
Combined ticket for all palaces:  Changdeokgung Palace (включително Huwon Secret Garden), Changgyeonggung Palace, Deoksugung Palace, Gyeongbokgung Palace and Jongmyo Shrine: 10 000 ₩
One-time ticket: 3000 ₩