Last Updated on 07.09.2023 by Iliyan
Making plans to travel to China for the first time and you are wondering what you need to know? If so, then you are in the right place. Here are 13 things to know before traveling to China. Like many places in the world, China is a country of contrasts. This is a vast country, almost an entire continent, and it takes a long time to visit all the beautiful places that this place has to offer. Tourism is a synthesis of magnificent nature and cultural landmarks. Many of them are included in the UNESCO World Heritage List.
---
Read More About China
One Day in Xian, China – the Perfect Itinerary
How to Spend 3 Days in Beijing: The Perfect Itinerary
Zhujiajiao Ancient Town: The Venice of Shanghai
---
#1 Facts About China
People's Republic of China is the successor to one of the oldest civilizations in the world – China. On 1 October 1949, Communist Party Chairman Mao Zedong proclaimed the establishment of the People's Republic of China. It is the world's fourth largest country by area. It shares a border with 14 different countries, more than any other country except Russia, which also borders 14. According to estimates from 2017, the population in China is 1.428 billion. The official language in China is Mandarin Chinese, or Standard Chinese. It is one of the six official languages of the United Nations.
#2 Passport and Visa
Visa is required when traveling to China. The country allows 24, 72, or 144-hour visa free stays for citizens from certain countries who transit via mainland China for a third international destination.The passport must be valid for at least six months after the expiry date of your visa. Only 1 blank page is needed. China usually issues three types of tourist visa: single entry, double entry, and multiple entry. You must carry your passport with you at all times!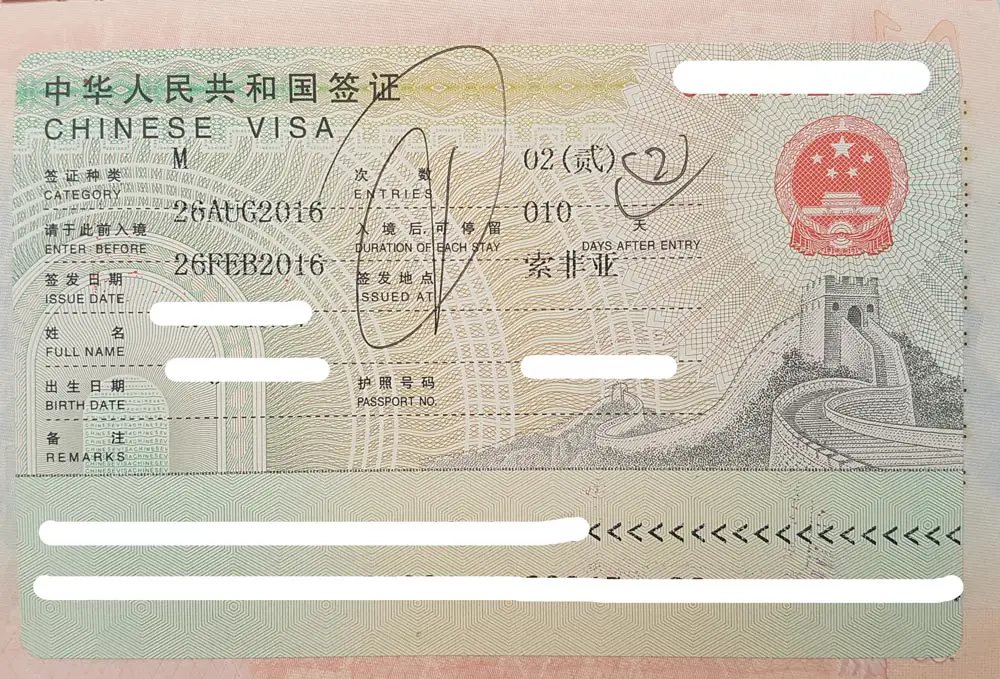 What Do You Need
Completed visa application form;

Valid passport;

Passport photo;

Travel itinerary and proof of a hotel reservations;

Reservation of round-trip airline ticket;

Payment for your Chinese visa

;

Health declaration form.
#3 Vaccinations
There are no mandatory requirements for vaccinations for China for visitors and tourist. Yellow fever is required only if you are arriving from a country that has a high risk. The following vaccines are recommended: Hepatitis A, Typhoid,  Tetanus and Diphtheria. For those who have plans to travel to rural areas should consider additional vaccinations against Rabies, Hepatitis B, Japanese Encephalitis and Meningococcal Meningitis. 
#4 Currency
The official currency of China is the Renminbi (RMB or CNY). It's also called the Chinese Yuan, especially in international contexts. Technically, the yuan is the basic unit of the Renminbi.
Where to Exchange Money in China
There are a numerous places to exchange money in China. The most convenient option for travelers is to exchange money at the airport when they arrive in the country, but the exchange rate will be at least 10% worse than at a bank. The best place you can exchange money is at the branches of the Bank of China in large cities. However, you can also exchange USD or EUR for CNY at the hotels.
#5 How Safe Is China for Travel?
Overall, China is a safe country to travel around, but crime rates vary depending on the area of the country. Most major cities in China such as Beijing, Shanghai, Xian, Guangzhou, and Chongqing are extremely safe for travelers. Travelers are more often the victims of pickpockets and thieves.
One of the most common scams you'll see as a tourist in China consists of 'tea tasting' scam. You may be invited to visit a tea house, to participate in tea tasting, but at the end you will be faced with a bill of hundreds of RMB.
#6 Transport in China
The China's transport system comprises a huge network of flights, high speed trains, long-distance buses, bridges, highways and waterways, as well as urban transportation, such as taxi, public bus, metro, and bicycles.
#7 Crossing the Street in China
Crossing the street is one of the things to know before traveling to China. It is extremely challenging in China. Don't expect drivers to stop, they don't yield to pedestrians. Pedestrians always have to look around before crossing, even when the pedestrian light is green. 
Never cross the street alone! Do it with a group of local people who want to cross the street in the same direction. Stick closely with them, if possible, in the middle and don't stop.
#8 Electricity in China
China uses power plug types A, C and I. The type A electrical plug has two flat parallel pins, plug type C is the plug which has two round pins, and plug type I has three flat pins in a V-shape. There is a version of the plug type I, which only has the two flat pins. China operates on a 220V supply voltage and 50Hz.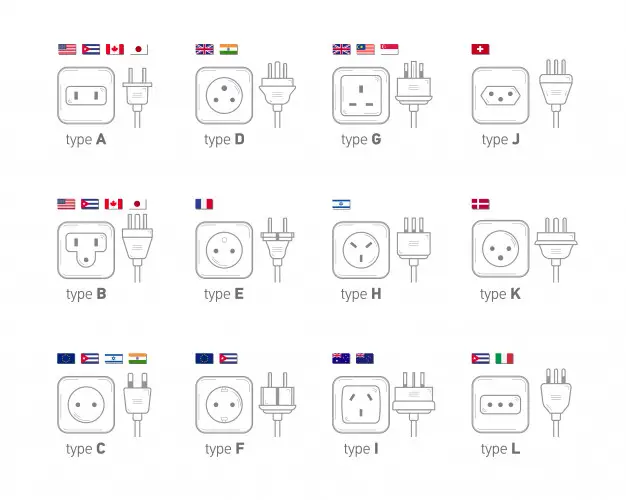 #9 Social Networking Sites and Privacy
Websites such as Google, Twitter, Facebook, Instagram, YouTube, and many other are blocked in China. If you want to unblock these restricted sites you will need a VPN (Virtual Private Network). 
ExpressVPN is without a doubt, the most popular VPN in China. It's very popular among users in China for good reason. It's very easy to use and it has a huge range of VPN server locations. It offers excellent technical service, 24/7 live chat support.
#10 Chinese Cuisine
Chinese cuisine is a significant part of Chinese culture. It includes a large variety of ingredients. Rice is a major staple food of most Chinese dishes. However, it is more prevalent in southern China, while in the north, noodles and bread are more consumed due to wheat being widely grown. There are many different types of soups and they are one of the main dishes for a meal. Many of them are noodle-based. 
Southern China food has a big reputation for exotic tastes. It includes almost all edible foods as well as wild animals. It is no accident some people saying: "Chinese eat everything with four legs except chairs, everything that flies except airplanes, and everything that swims except submarines".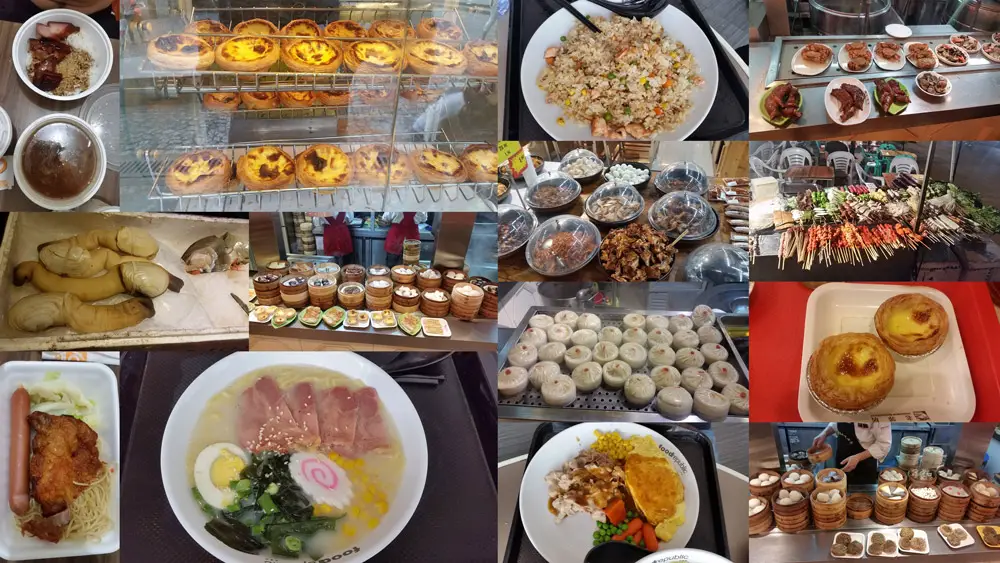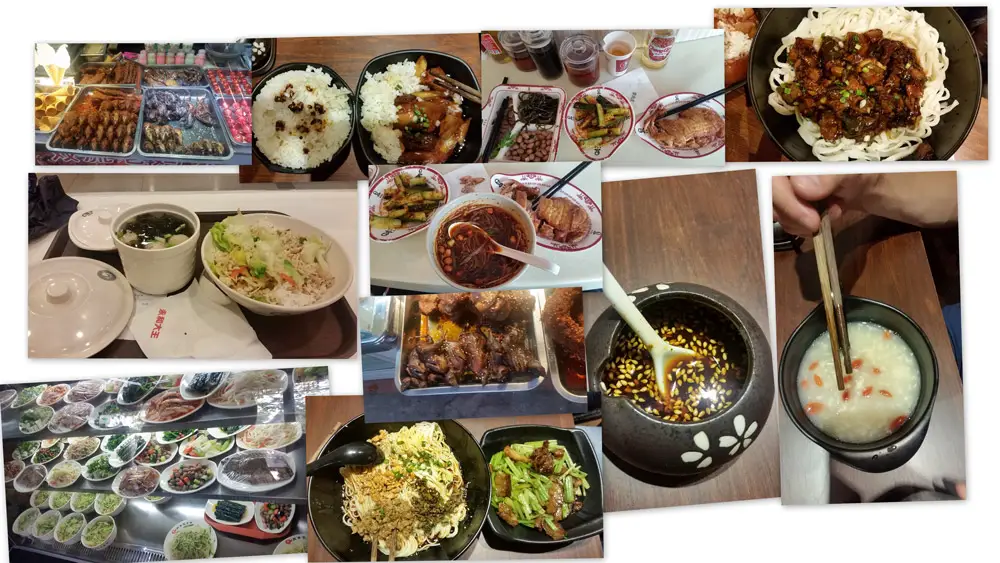 #11 Tipping
Tipping in Mainland China is generally uncommon, it is not expected or required. It can even be offence in some circumstances if you try to leave a tip.
#12 Bargaining
Bargaining is another one of the things to know before traveling to China. Haggling happens pretty much everywhere in China. It is acceptable in most stores, except in the department stores, supermarkets or restaurants in which the goods are clearly marked. Apart from souvenirs, markets, clothes and shoes, taxi drivers, you can also bargain even in with hotels. However, always try to get a lower rate and don't feel shy about stating your price. Before you bargain in China, decide on the price you are willing to pay and never take the first price.
#13 Interesting Facts
The Chinese spit a lot and everywhere – on the streets, in the shops, in the toilets, and I even saw a man who did it on the plane. It is not considered vulgar to spit in public places. Here is a notice we saw at a restaurant in Hong Kong: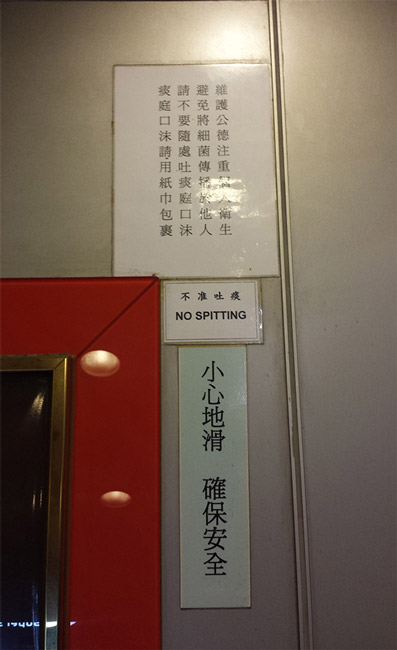 There is no toilet paper or soap in public toilets, even in many malls.

In China, burping after the meal is kind of flattery—it means to your host that the meal was very good and you enjoyed.

Children wear open-crotch pants (kaidangku). So they are ready to urinate or defecate without the pants being lowered. Their use continues until children gained some control over their bodily functions and the skills needed to use the toilet.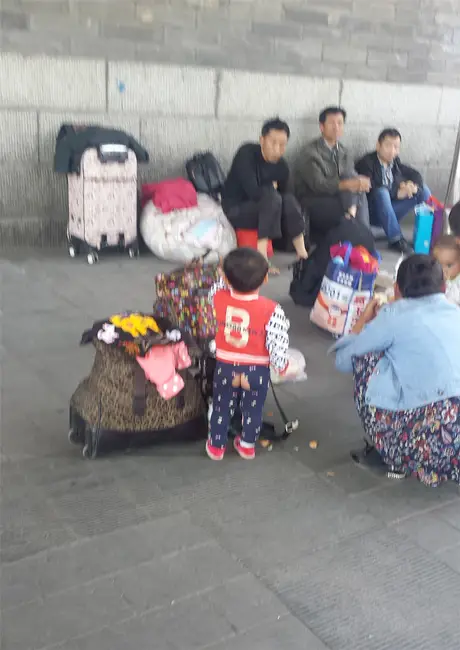 China's Hukou system is a system of governmental household registration. It was introduced in 1958 as a modern means of population registration and to classify residents by location. The system categorizes citizens as agricultural (rural) owners or non-agricultural (urban) owners. The urban hukou holders from the big cities have enjoyed a number of privileges, such as access to subsidized housing, education, health care, and government jobs. On the other hand, rural citizens have the advantage of cultivating land for their livelihood. In addition, the Hukou system prohibited the migration of people from rural to urban areas.
After the system was closed down, many Chinese began traveling to the big cities. However, they lived in crowded dormitories in terrible conditions because they were very poor. Family members shared toilets, bedrooms … everything. The concept of privacy and inviolability were taboo, and people were not even impressed if they saw each other naked or if an outsider saw them urinating or going to the toilet. Thus, when the Chinese began to travel outside their homeland, they did not realize that their manners were alien to various civilizations, and actions such as spitting, urinating, speaking loudly, belching, and leaving garbage wherever it fell were normalised only for them.