Last Updated on 18.07.2023 by Iliyan
Just 55 km outside the hustle and bustle of Shanghai is located Zhujiajiao Ancient Town. It is an ancient water town of more than 1700 years. This water village is the best preserved city of the four ancient cities in Shanghai. The Zhujiajiao Ancient Town used to be an important trade center in the area and many of the houses date back to the Ming and Qing dynasties. Many of the canals were used to transport goods by boat and barge.
Zhujiajiao Ancient Town is also known as "Venice of Shanghai", due to its many stone pathways, bridges, and boats. Nowadays, the gondola ride is a good way to experience how people used to move many years ago.
How to Get to Zhujiajiao Water Town from Shanghai?
You can travel to Zhujiajiao by metro, bus or taxi.
Zhujiajiao is easily accessible by metro. Take Shanghai Metro Line 17 and get off at Zhujiajiao Station, which is the penultimate station. The line starts at Hongqiao Station and the journey takes about 35-40 minutes. From there you have to walk for about 15 minute to the town.
Another easy way to get to Zhujiajiao is taking the Huzhu Express Line at the Pu'an Road bus station near People's Square in Shanghai. The bus will take you directly to Zhujiajiao Bus Station in about 60 minutes.
Attractions in Zhujiajiao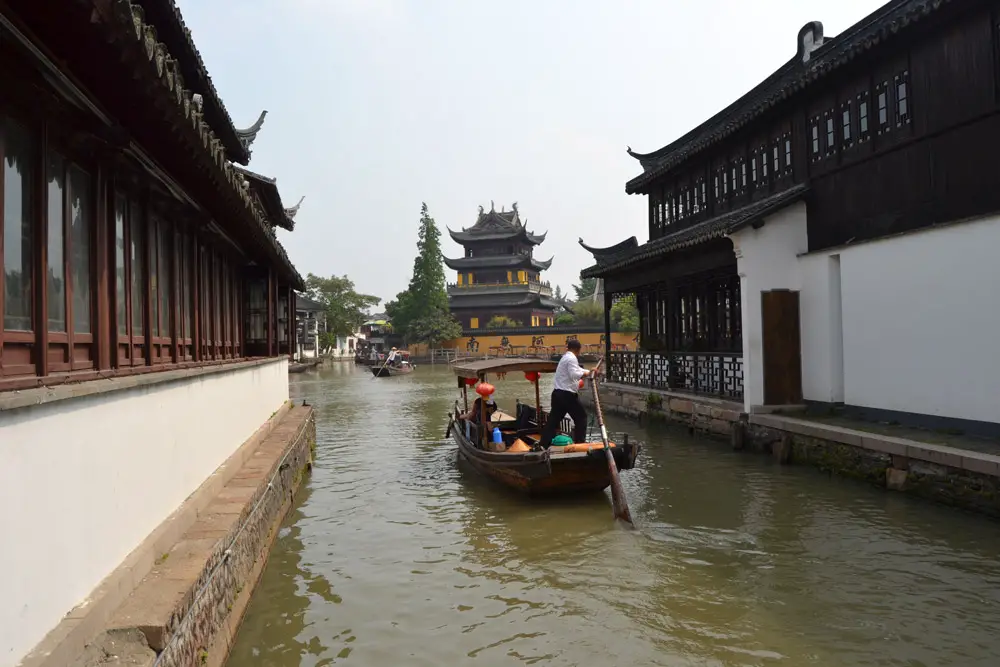 The ancient bridges in Zhujiajiao Water Town are the biggest attraction. There are 36 stone bridges of different shapes and sizes – some of them are only a few meters long and wide enough for a handcart. Many of the bridges date back to the Ming and Qing dynasties. The most iconic is the 70-meter Fangsheng Bridge.
Fangsheng Bridge
It was originally built in 1571 during the Ming Dynasty and then rebuilt in 1812. Fangsheng Bridge is the longest, largest and tallest bridge of its kind in the Shanghai Region. It is supported by five symmetrical arches, and above the bridge there are 4 stone lions.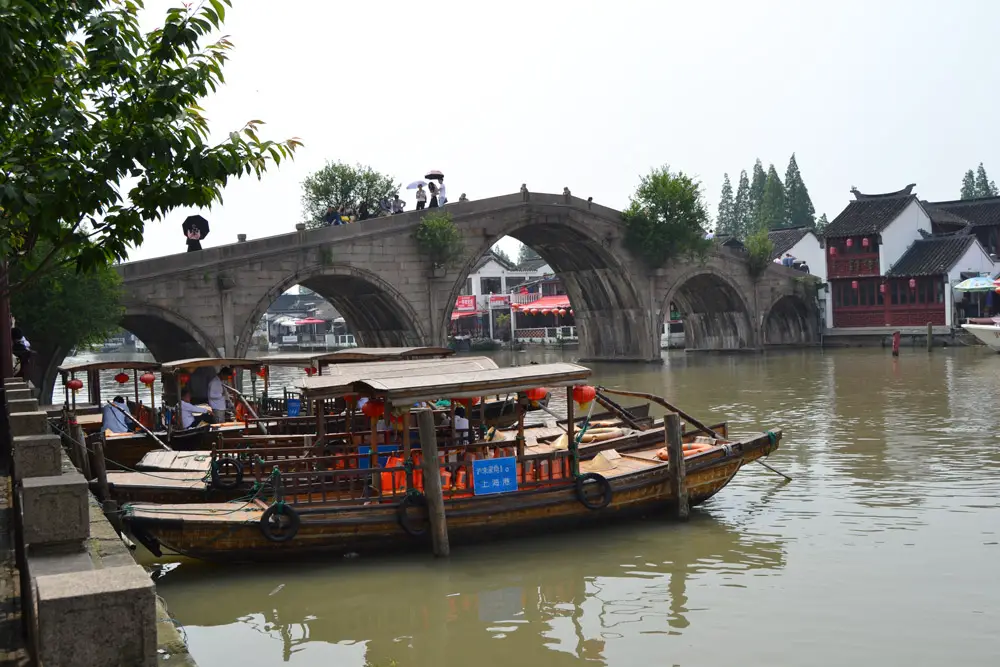 Kezhi Garden
Kezhi Garden was built in 1912, combining traditional Chinese with Western styles. The garden consists of three parts – main hall, garden and artificial hill. The garden itself offers lovely paths, courtyards, pavilions, ponds, and bridges, which add to the beauty of the natural landscape. Undoubtedly one of the places where you can escape from the noise and crowds.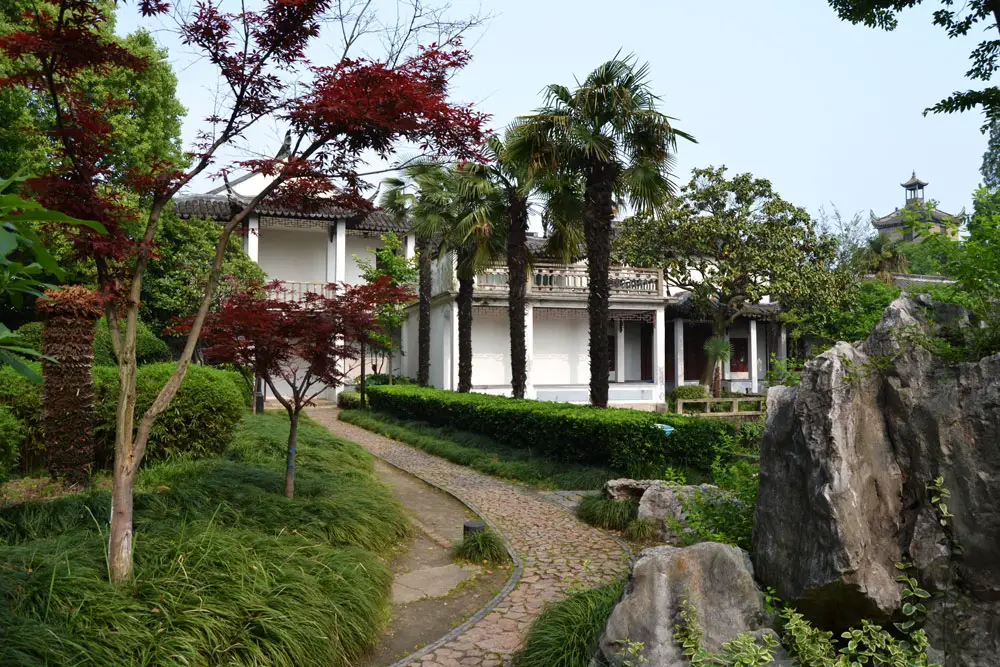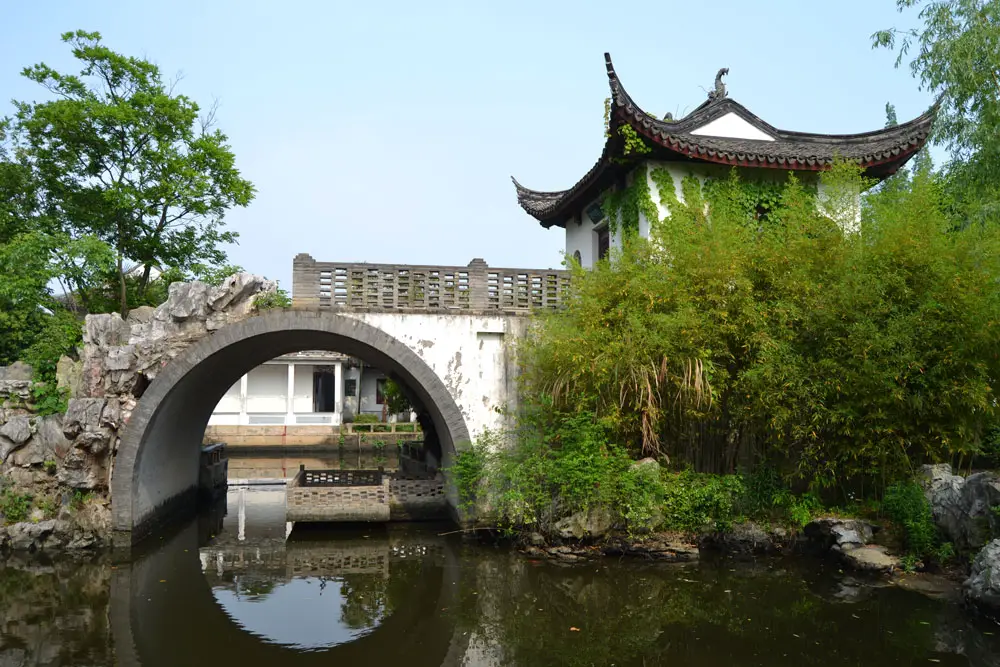 Walk Along Bei Dajie
This street is the best preserved in Zhujiajiao Water Town. Many of the buildings along this street are very old, dating back to the Ming and Qing dynasties.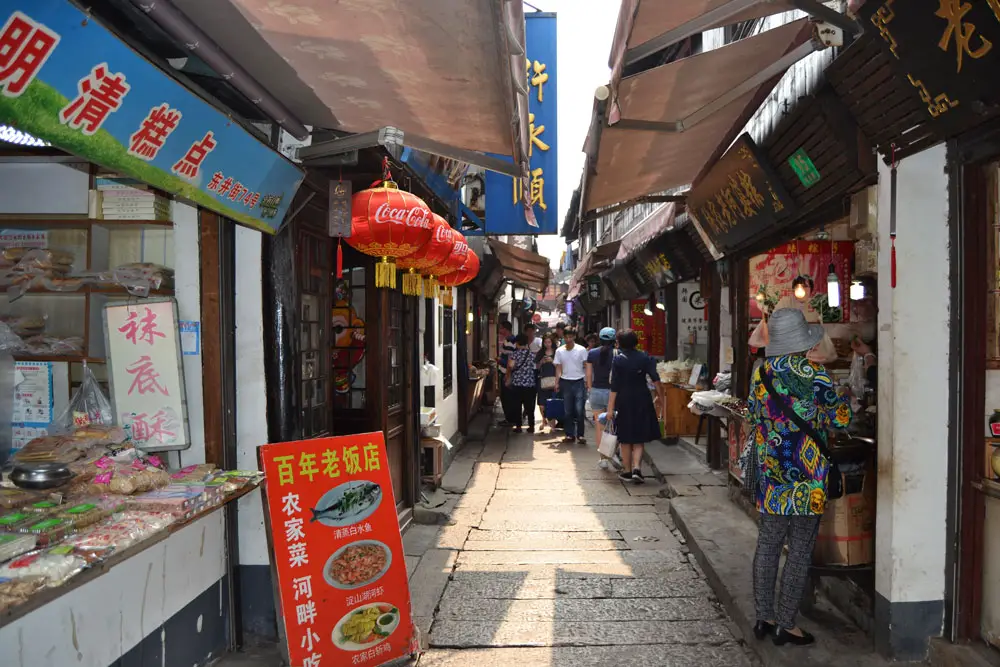 The small picturesque streets of Zhujiajiao Water Town create a unique and charming atmosphere. In addition to the canals, boats, beautiful old houses with black tiles, family restaurants make the trip very enjoyable.