Last Updated on 13.09.2023 by Iliyan
Ha Long Bay is one of the most visited tourist destinations in Vietnam. The beautiful natural surroundings, the wonderful beaches and the fantastic caves make this trip a must. Yes, sometimes the bay is overflowing with tourists, but they have a reason to travel there. The beauty of the bay is beyond compare and if you are visiting Vietnam you should add this place to your list.
How to Get to Ha Long Bay
Ha Long Bay is located 4 hours away by bus from Hanoi. I had purchased in advance a package that included a trip there, a boat tour of the bay, lunch on the boat, a visit to one of the most beautiful caves in the world and kayaking. There are many travel agencies, which offer trips to the bay, varying from one day trips to 2-3 day excursions.
Ha Long Bay
Ha Long Bay is part of the UNESCO World Heritage List and one of the seven natural wonders of the world. The name literally means "bay of the descending dragon".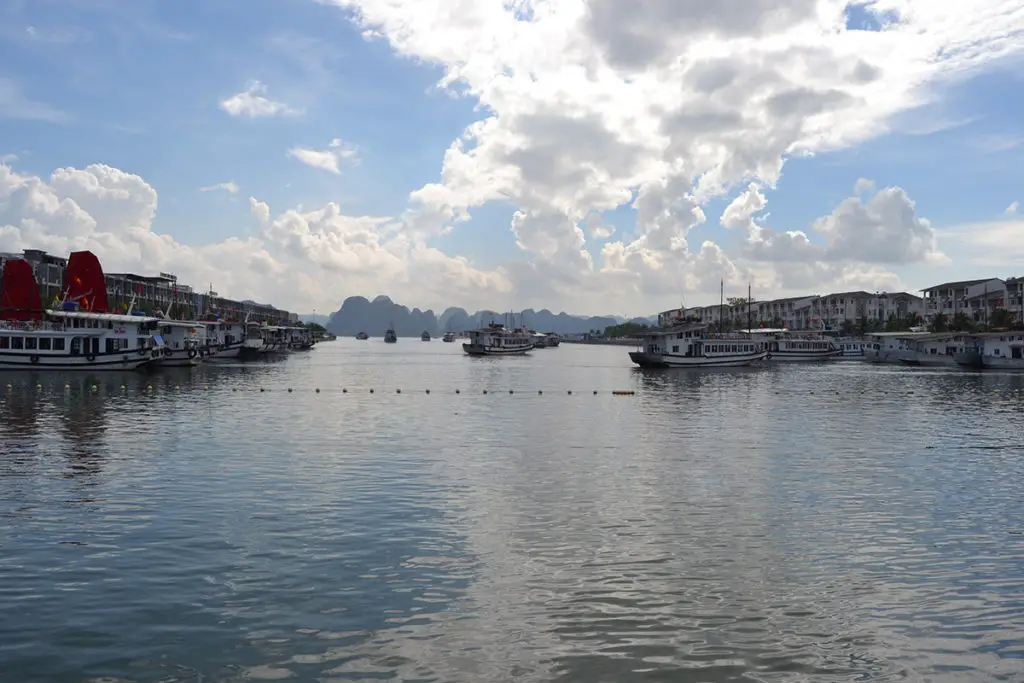 It is known for the thousands of karst and limestone islands of different size and shape. Only 989 of them have names. Many of the islands got their names because of their unusual shapes. For example, Voi Islet (elephant), Ga Choi Islet (fighting cocks), Khi Islet (monkey). They are covered with dense vegetation, some them are hollow with huge caves. Another thing Ha Long Bay is famous for is the abundance of lakes in the interior of the limestone islands. Ha Long Bay is part of the prestigious club of the most beautiful bays in the world because of its beauty and splendour.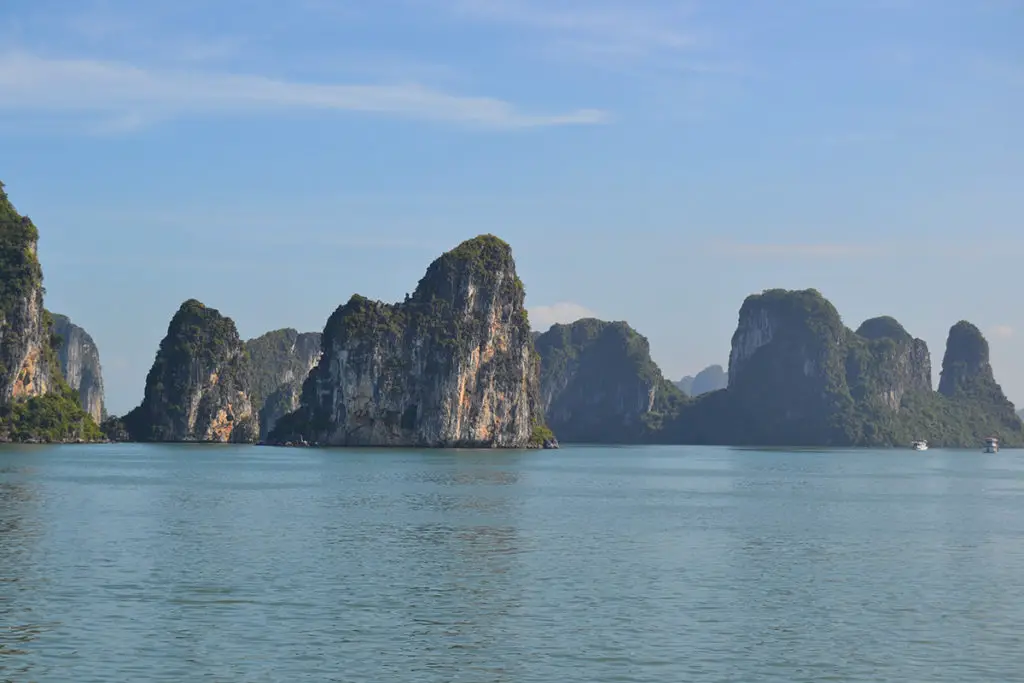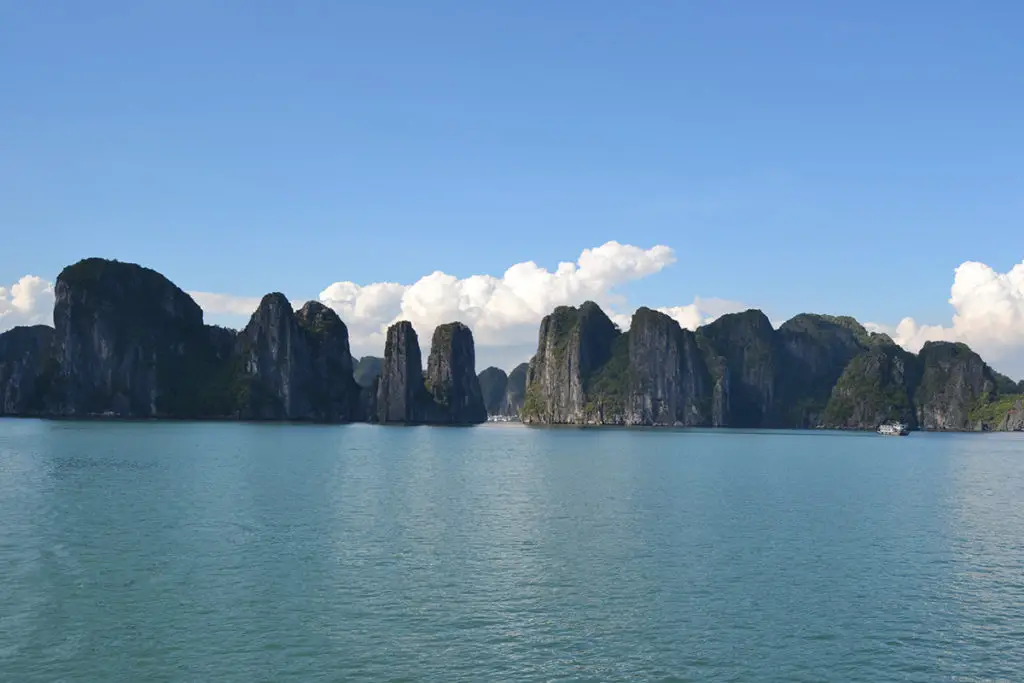 Kayaking
After the boat tour I had the opportunity to try kayaking for the first time. The place itself was a lagoon, surrounded by limestone rocks. Kayaking is the best way to discover the beauty of the bay. The conditions were good because of the calm waters and the lack of wind.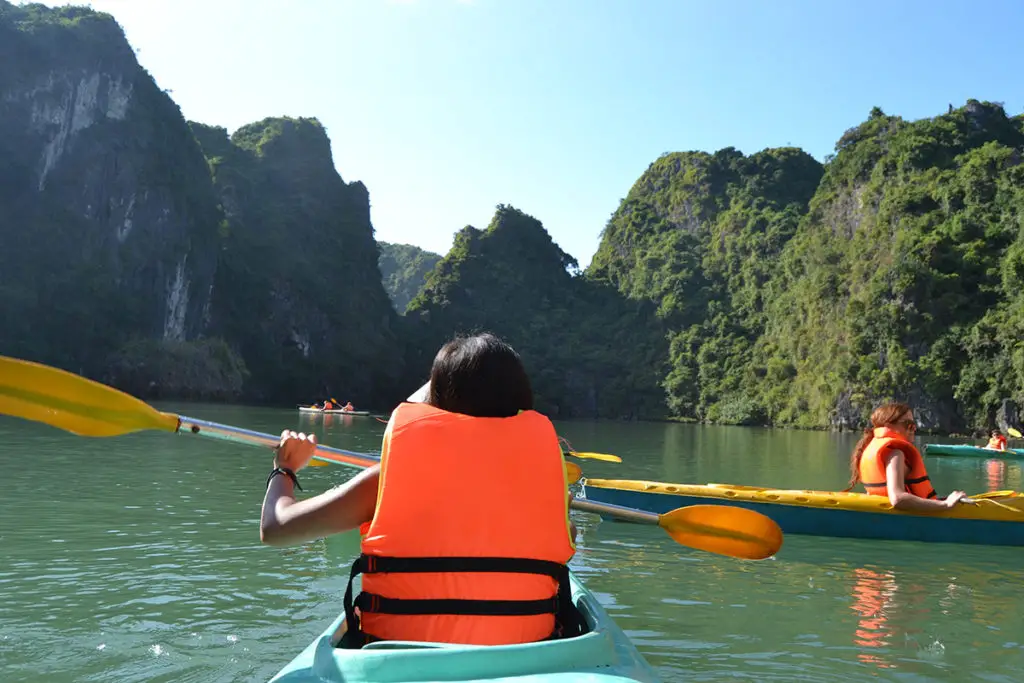 Thien Cung Cave
This cave is considered to be the most beautiful in the bay. It has a unique a system of stalactites and stalagmites with different shapes. The cave is beautifully illuminated by all the colors of the rainbow.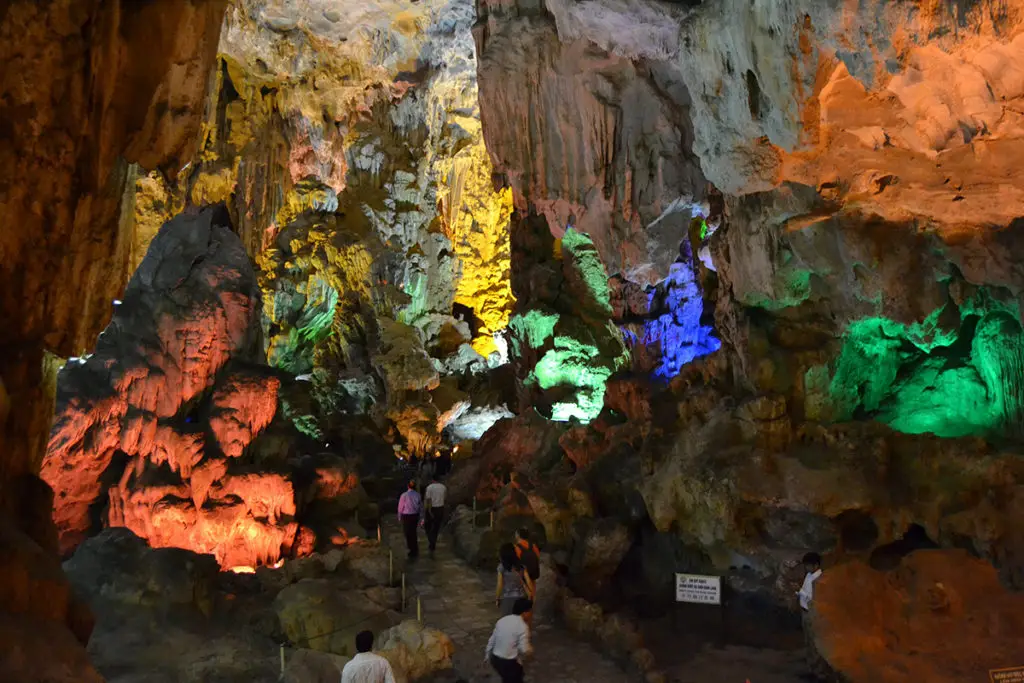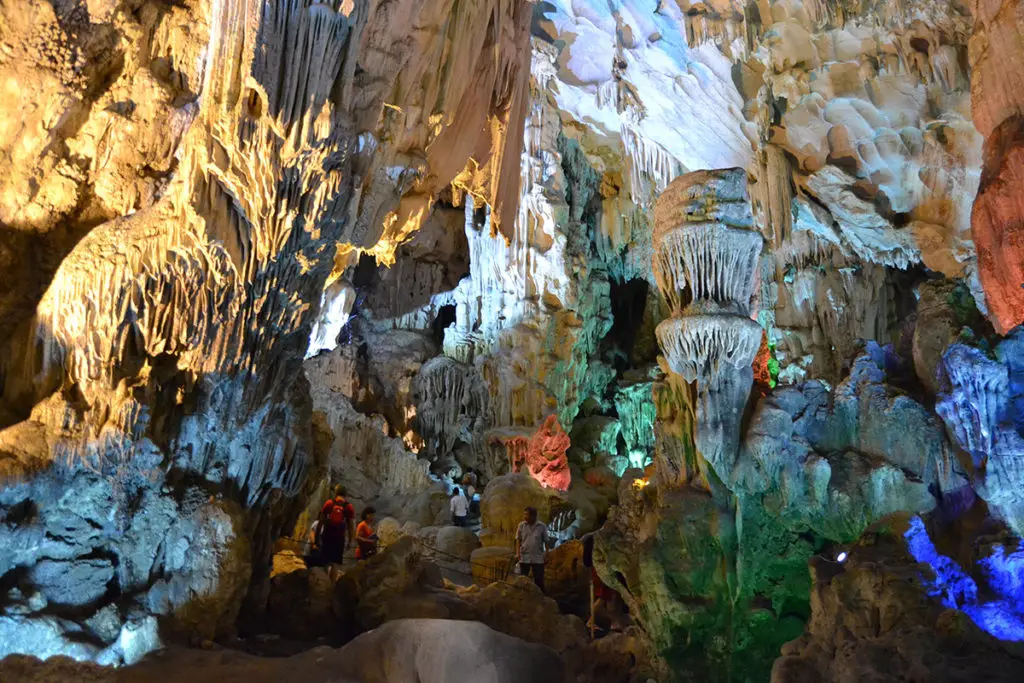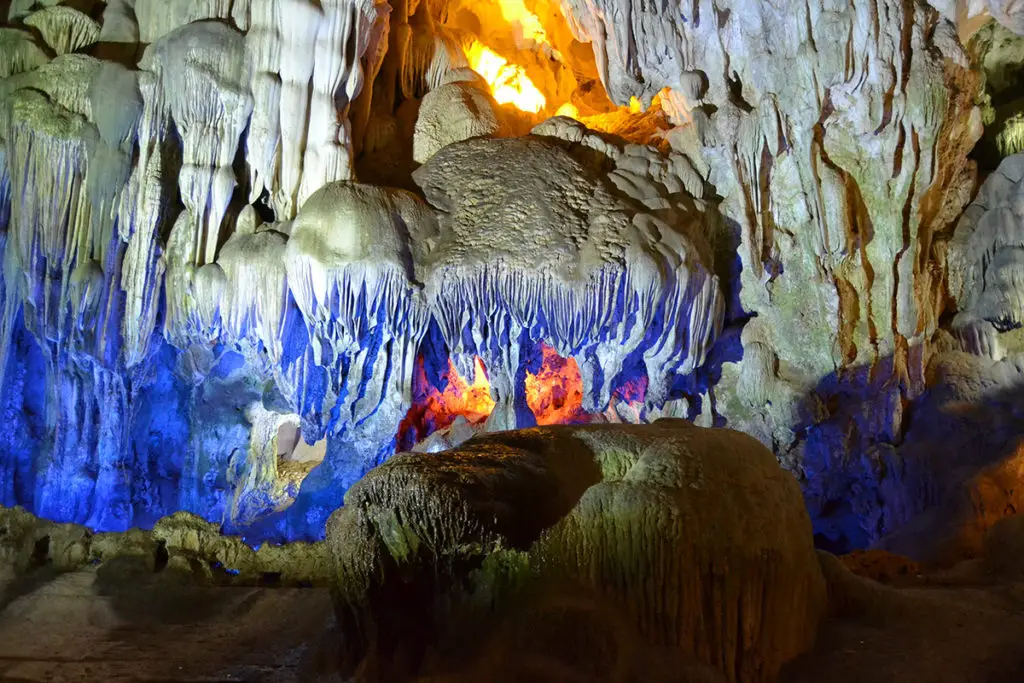 Useful information:
Link to website of the travel agency: The Sinh Tourist
Price of the excursion: 765 000 VND (€ 28.50)
---