Last Updated on 21.07.2023 by Iliyan
One of the places I wanted to visit in Seoul the most was the Bukchon Hanok Village with the ancient Korean houses. This village is one of the most incredible attractions in Seoul. This is exactly why I decided to do it as early as possible, in order to avoid the incoming wave of tourists, which is so characteristic for this zone. Actually, this is not a touristic attraction, but a regular residential area, so it is recommendable to keep quiet. In many places, there are signs that urge the tourists to keep it clean and to speak quietly. Walking in the narrow, hidden little streets, you will feel how the noise from the fast-paced city life disappears little by little. In the region, there are also a couple of places where traditional Korean clothing named "hanbo" can be rented. Many young girls from different countries come here especially to take a photo with the background of the romantic streets and houses.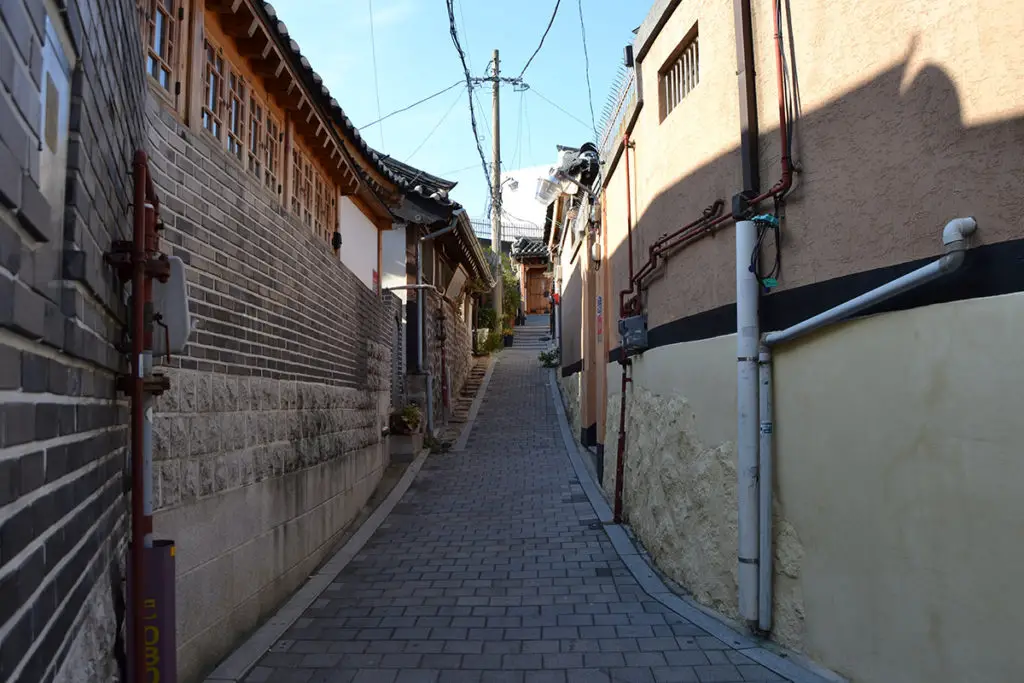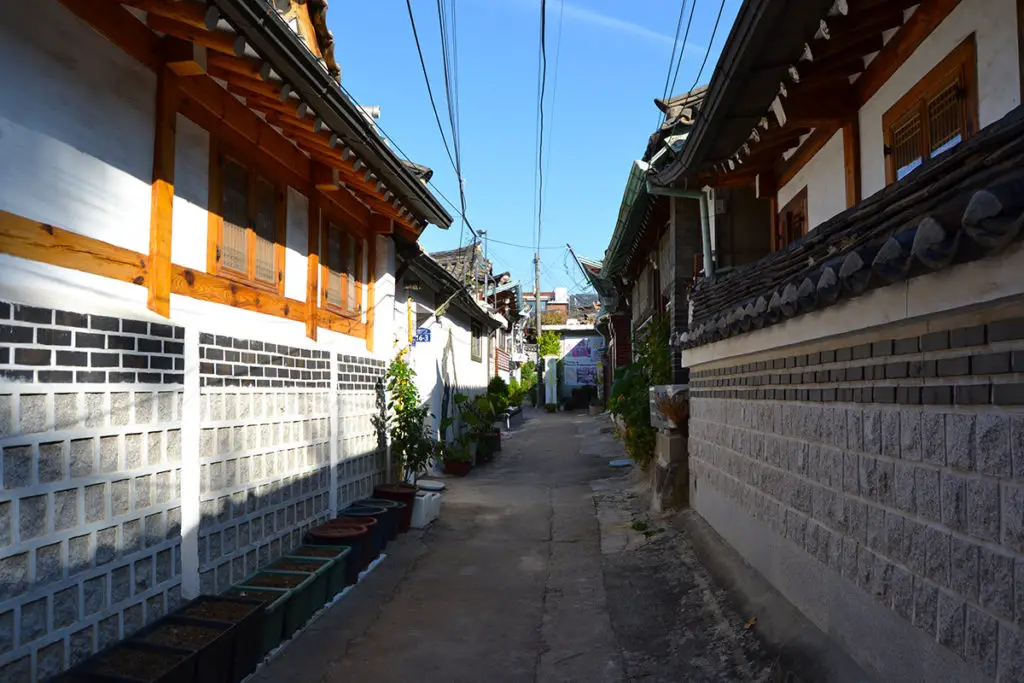 Bukchon Hanok Village
Bukchon Hanok Village in Seoul is a historic village, dated 600 years ago during the time of the Joseon dynasty. The name Bukchon literally translates as "the northern village" as it is situated in a hilly neighborhood, north of two significant landmarks between two royal palaces – Gyeongbokgung Palace and Changdeokgung Palace.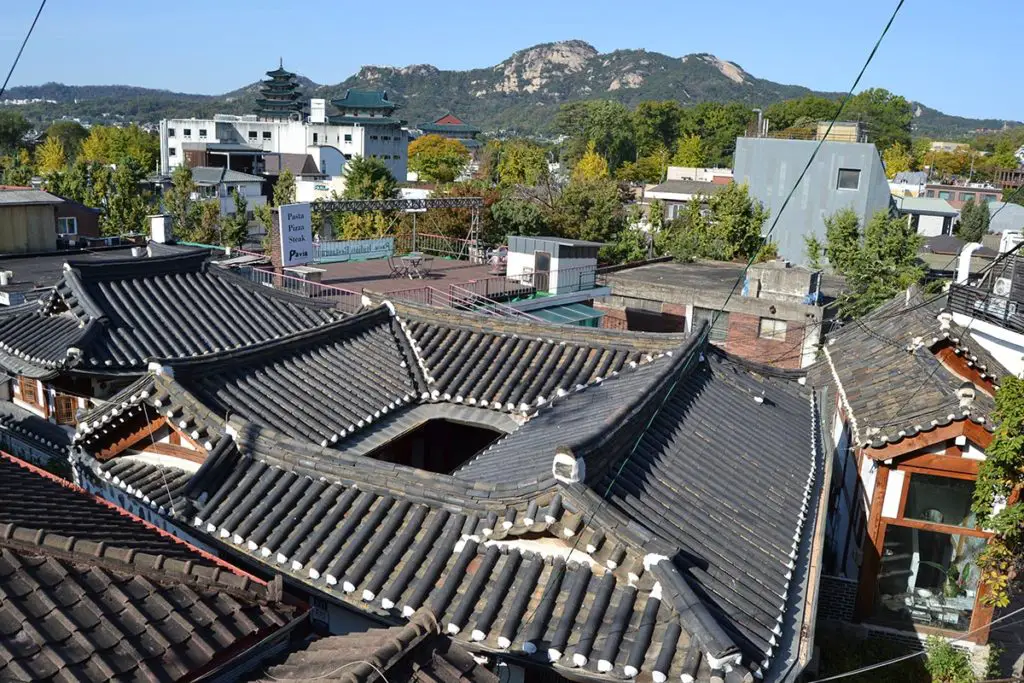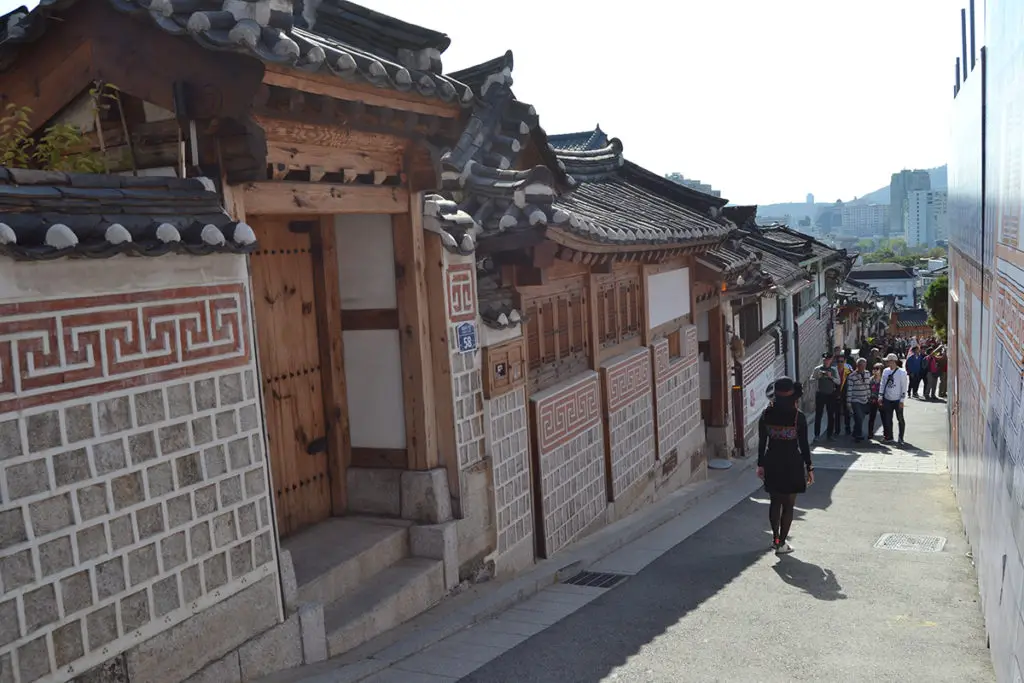 It is a home of hundreds of traditional houses, called Hanok. These houses are build in a specific Korean architectural style, meant only to keep a balance with the surrounding typography and normally have been built with long, curved rooftops and the typical style for the floor heating ondol, which helps to preserve the warmth inside the homes during the winter. Actually, even the direction for building a home should be in harmony with the surrounding environment. In other words, hanok represents the union between nature, home and people. According to many experts, despite that these houses look very old; all of them are a 100% earthquake resistant.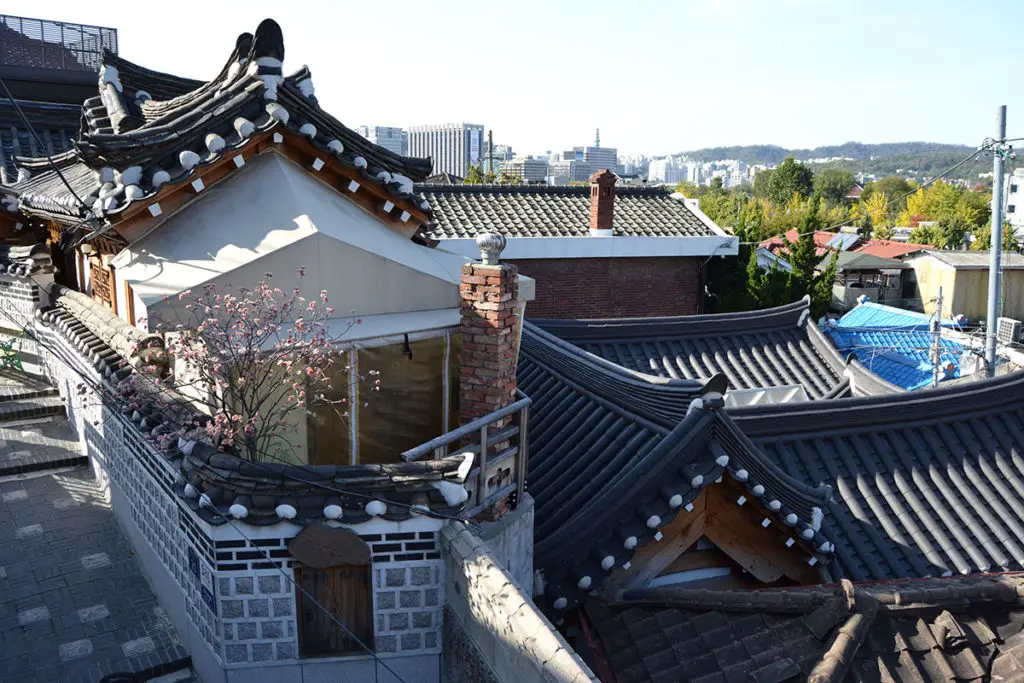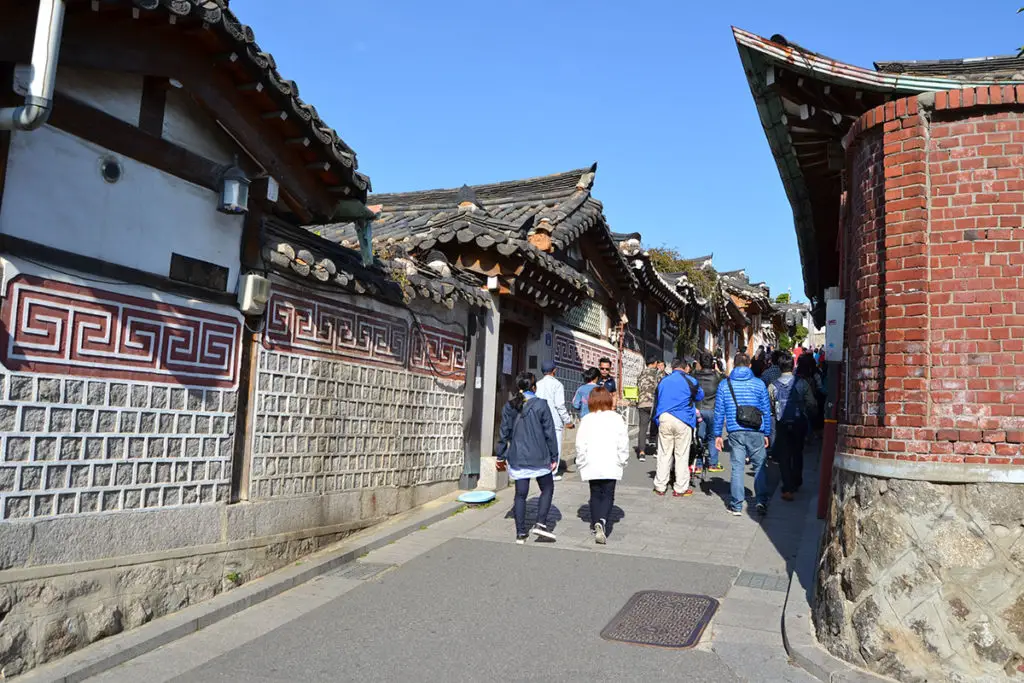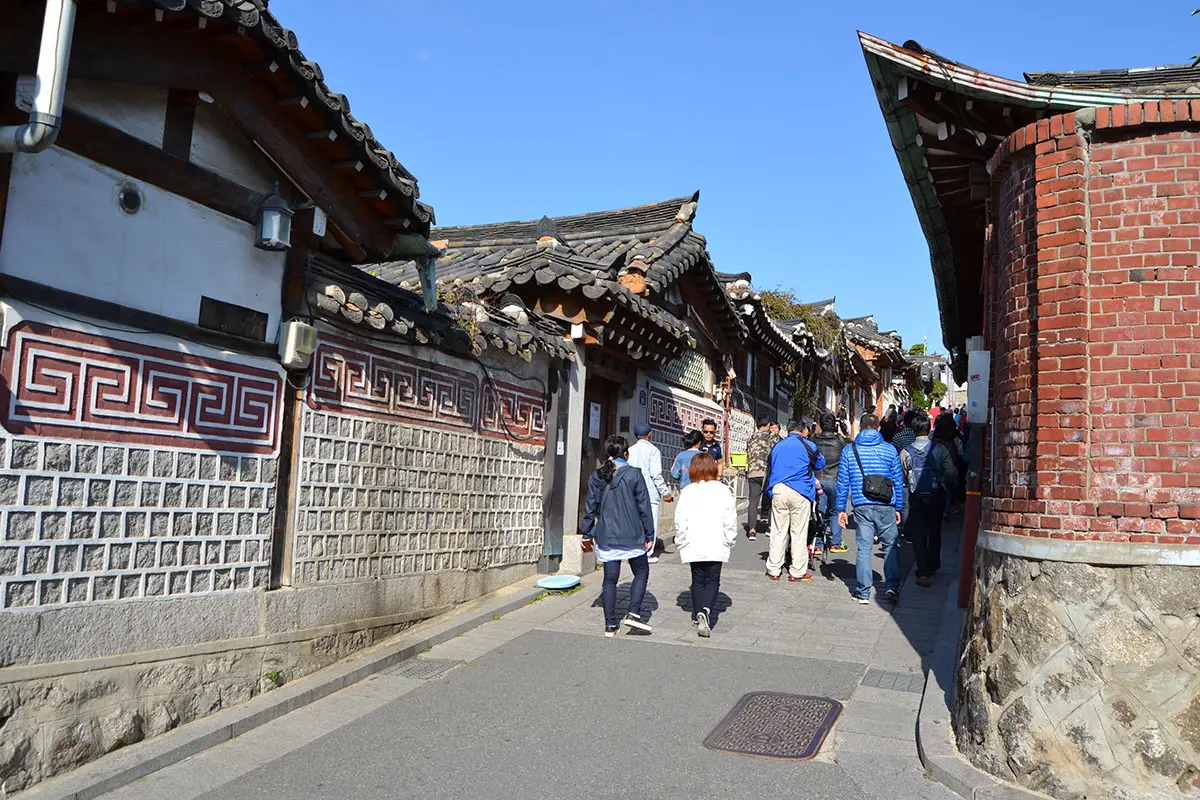 Today many of these Hanok have been transformed into cultural centers, museums, guest houses, restaurants and establishments, which provide the opportunity for the visitors to dive into the traditional culture of Korea. Thanks to the immediate proximity to the palaces, the region was initially inhibited by aristocrats and high-ranking government officials and their families.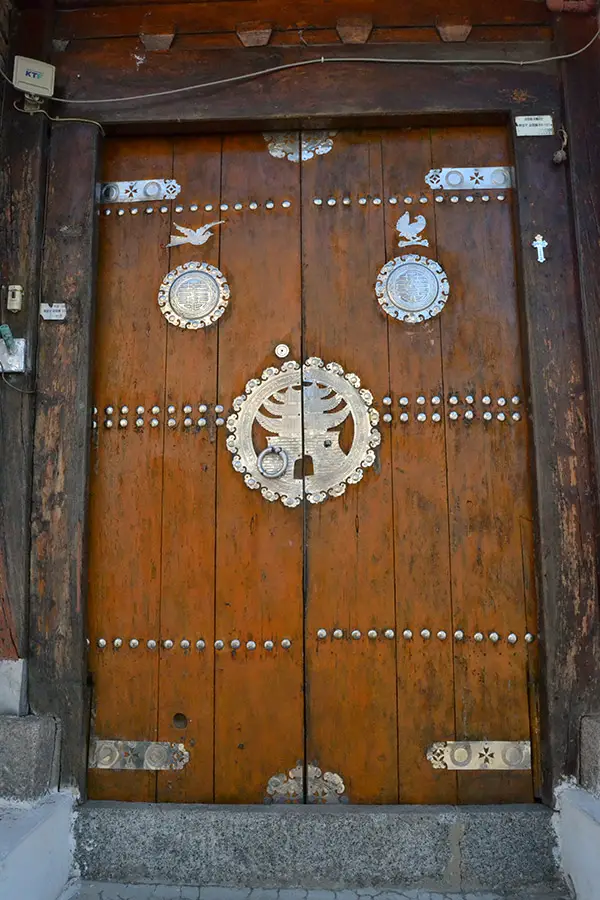 Today Seoul can feel proud of this exceptional cultural heritage. It can be said that a walk here is like travelling back in time.
How to get to Bukchon Hanok Village in Seoul
Anguk Station, Subway Line № 3, Exit #2 (and after that – about 300m. to the village)