Last Updated on 26.07.2023 by Iliyan
Are you going travelling in a motorhome in Iceland? Fantastic! This is the very best way to travel in Iceland. In this post I will share with you all information that you need to know before travelling in a motorhome in Iceland.
Like many others I adore the feeling of boundless freedom, which travelling gives me. The idea of exploring new horizons and not going back is absolutely wordless. This is where the charm and beauty of travelling with a motorhome is – you can get as far as roads go.
When travelling in a motorhome in Iceland you would never have to worry about getting to your hotel or being in a hurry to catch a bus.
Travelling in a motorhome in Iceland
When we started travelling in a motorhome in Iceland we had no idea whether we'd like it or not, but we knew it would be interesting and exciting. It is of the best places in the world, where you can enjoy an epic adventure.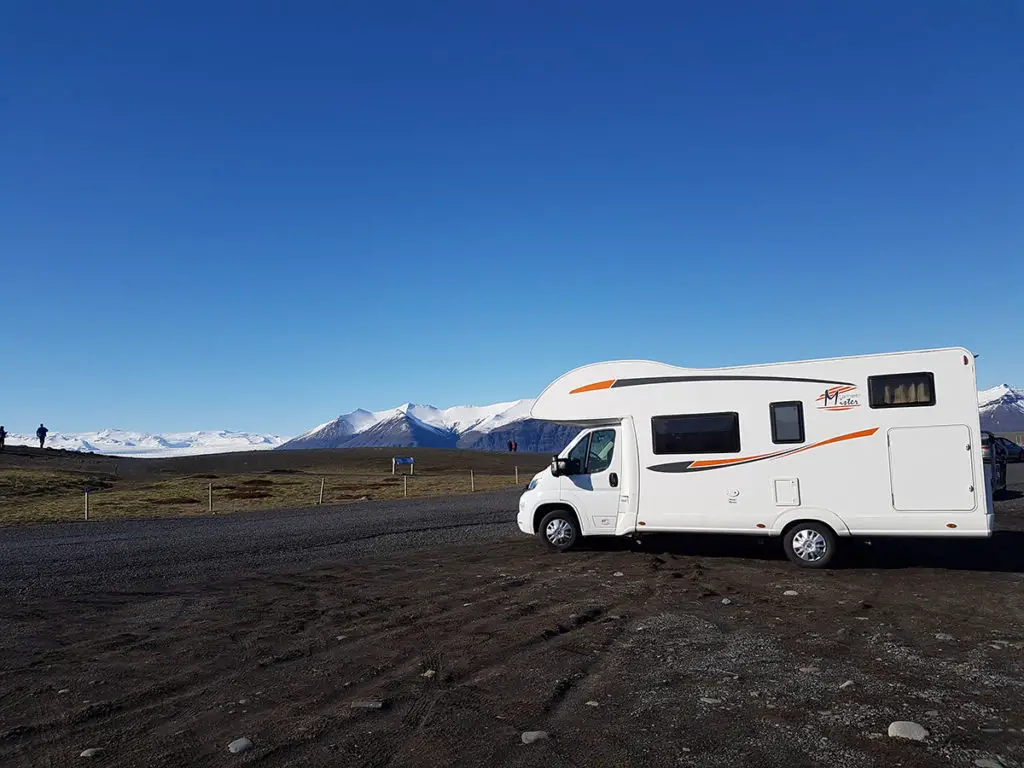 And to experience Iceland in its full glory you need to travel the whole country. And now looking back, this was the best decision, we could have made.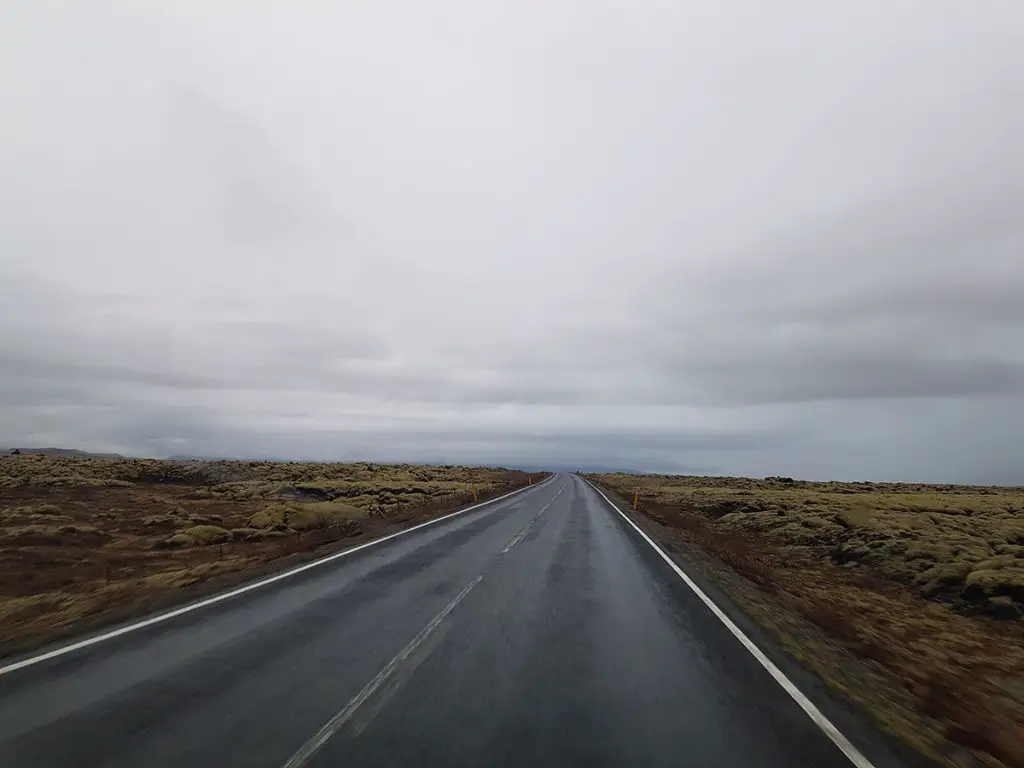 Iceland is from another planet. Literally! The country has an abundance of magnificent views and natural beauty. Besides that you can enjoy amazing waterfalls (check out the most beautiful waterfalls in Iceland), glaciers, mountains, gazers, hot springs, small charming cities and many other sights. The famous Ring Road is also located there, which goes around the whole island and will show you the best of Iceland. What is better than waking up in the wild with an unbelievable view?
Organization before travelling in a motorhome in Iceland
Before starting you epic trip I suggest making a nice plan. It is of vital importance to book it at least a few months in advance, especially if you plan on travelling during high season during the summer months. Iceland has turned into a very popular tourist destination in the last few years and the number of tourists has drastically increased.
The best time to travel in Iceland is in July and August (high season). In July you would have almost 20 hours of sunlight daily , and all secondary roads are open. Naturally, if you would like to see the Northern lights it is necessary to visit Iceland during the winter.
Full coverage
I highly recommend getting a full coverage of the vehicle. The strong wind, gravel and the stones can seriously harm it. Another factor is the constantly changing weather in Iceland, which literally changes every few minutes.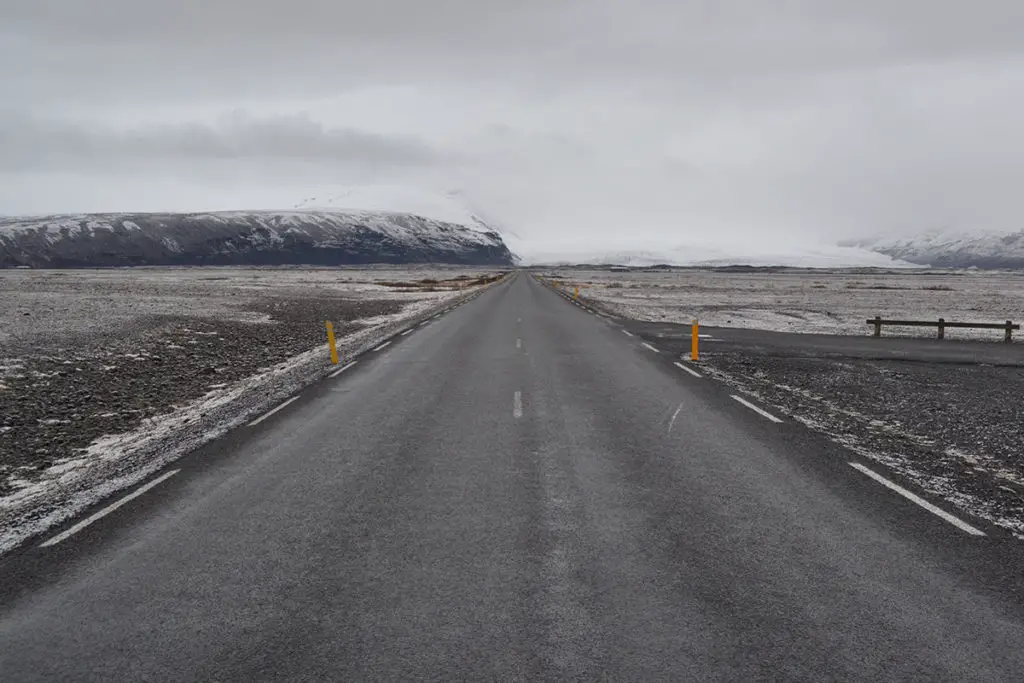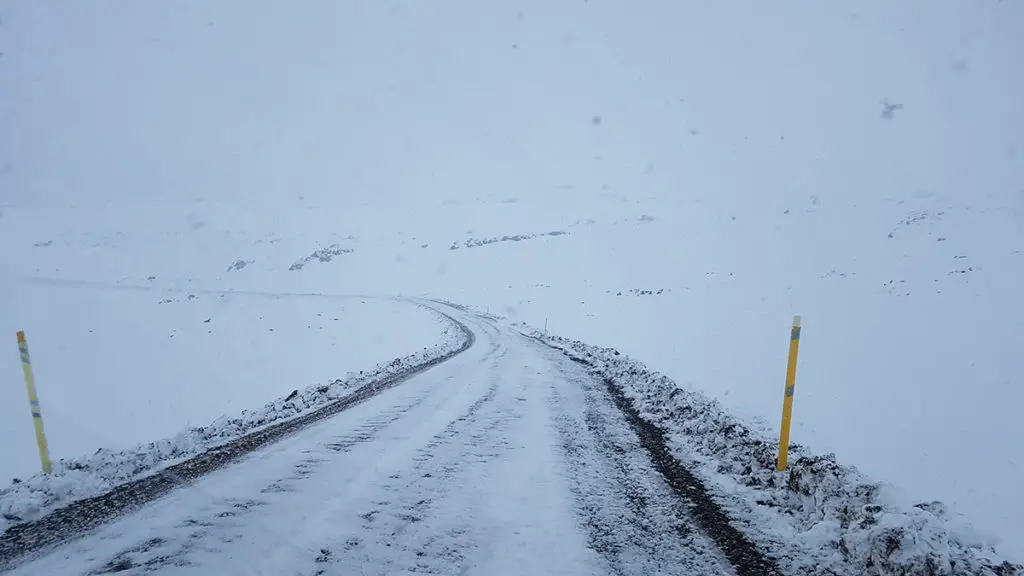 Equipment
The motorhome we rented had a 6 person capacity, but really the best option is to be 5 people. It is supplied with everything necessary for Iceland's cold nights – blankets, pillows, towels, as well as a gas bottle, maintaining the temperature during the night. It included cutlery so it was not necessary to buy or bring any. The refrigerator and the stove are two other important things, which would come in handy to you. The bathroom and toilet are divided with a sliding door, while the two "bedrooms" with curtains.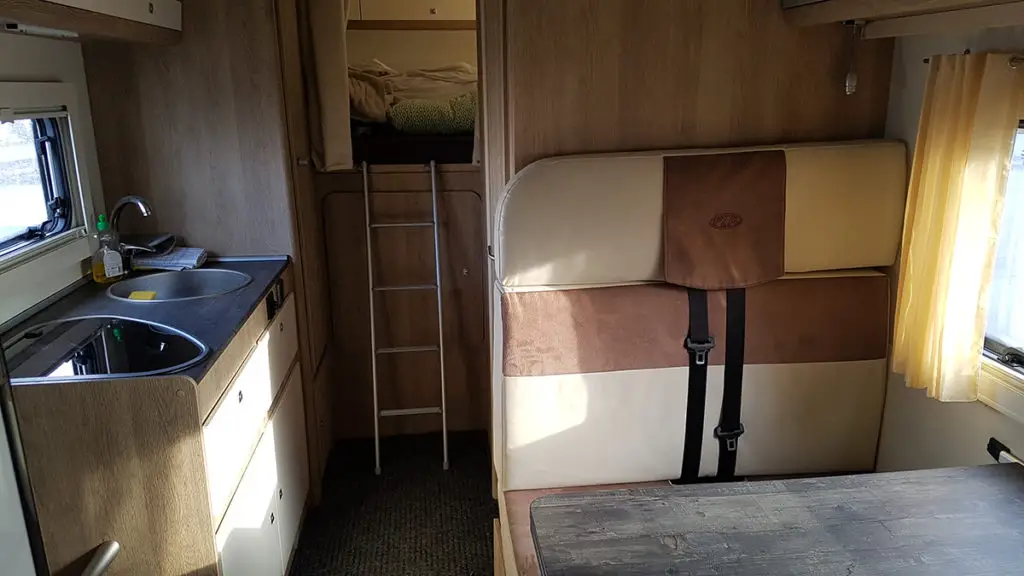 The vehicle has a tank with a 100 litre capacity, which you can fill up for free at any gas station.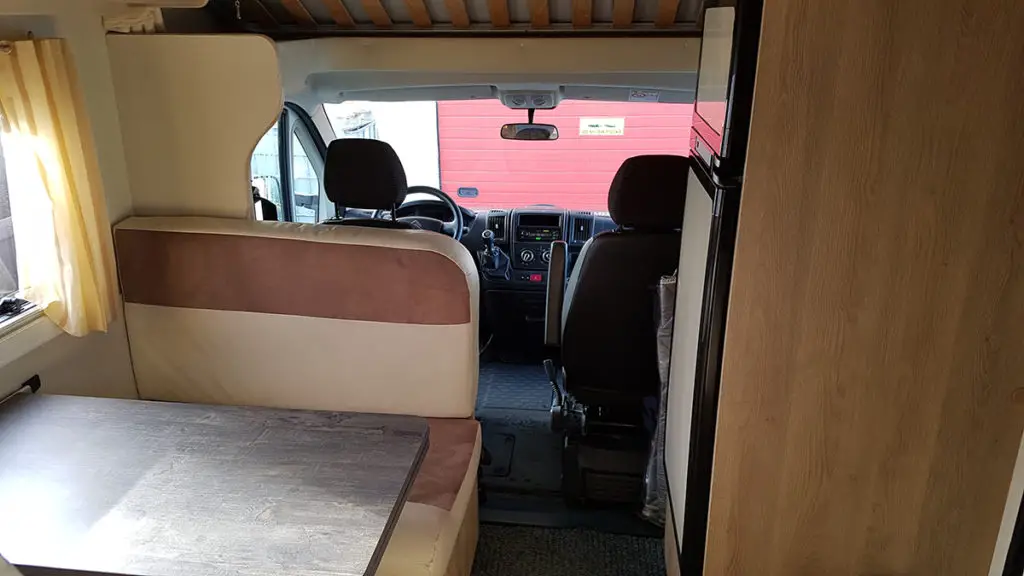 Accommodation
In 2015 Iceland accepted a law to preserve the ecosystem that allows camping only in specific spots. Thankfully there are many in the country, so you do not need to worry about finding a place to sleep. Bear in mind, that some places get closed during the winter. Our motorhome was equipped with a GPS, which actually showed our closest parking and accommodation spots.
Fuel
Yes, fuel in Iceland is not the cheapest in the world. Neither is accommodation. In this case though, you will have a moving home on wheels, etc. zero accommodation expenses. The most popular gas station is N1.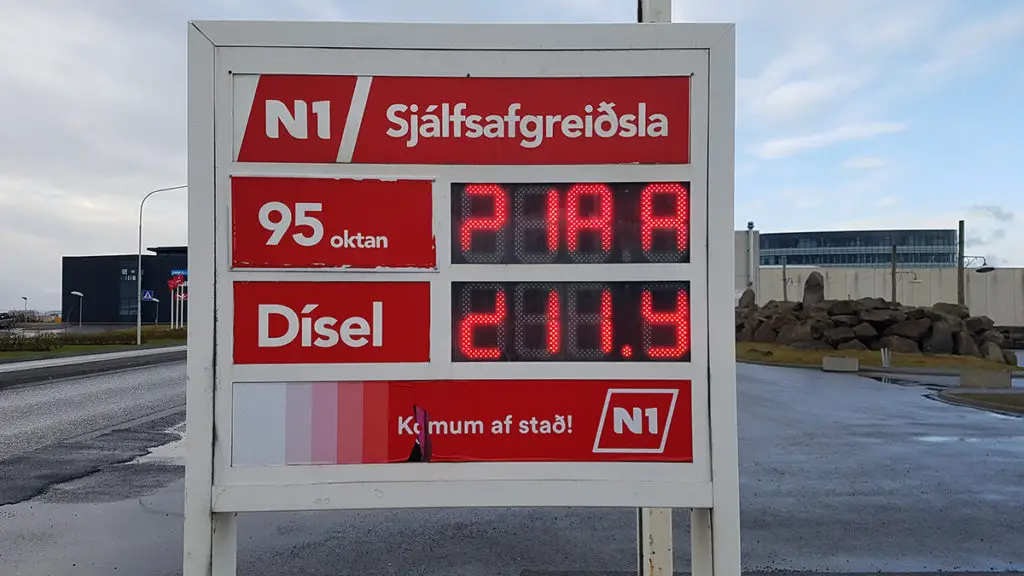 Bear in mind, a large part of them are self-service. You can pay with a credit/debit card or with prepaid cards for 3000, 5000 or 10 000 Icelandic króna.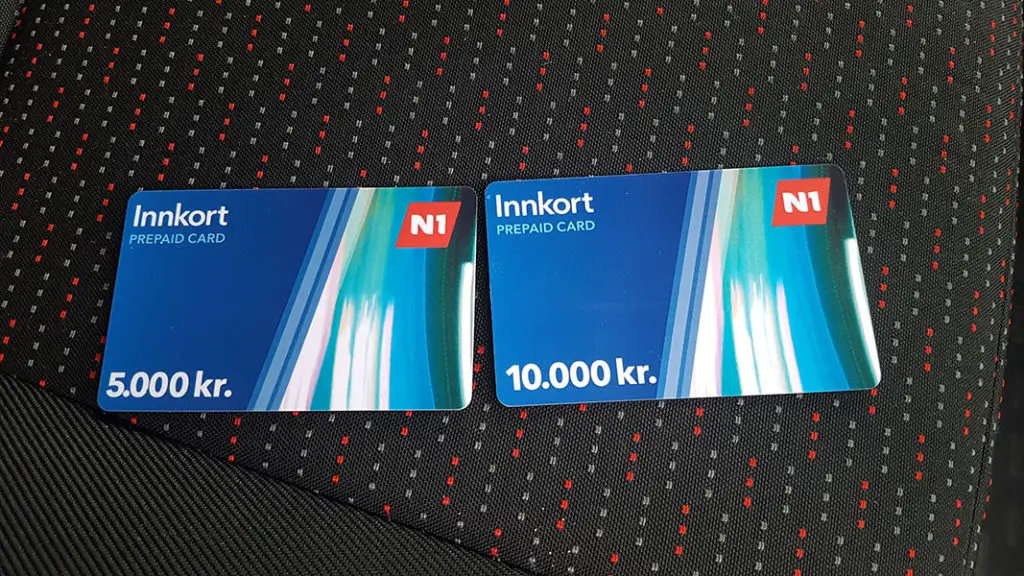 Tip
Always be very careful when travelling in a motorhome in Iceland and never stop on the road banquet, especially if it is made up of small stones and gravel or when the soil is soft. We got stuck on the road and we had to call road assistance to pull us out.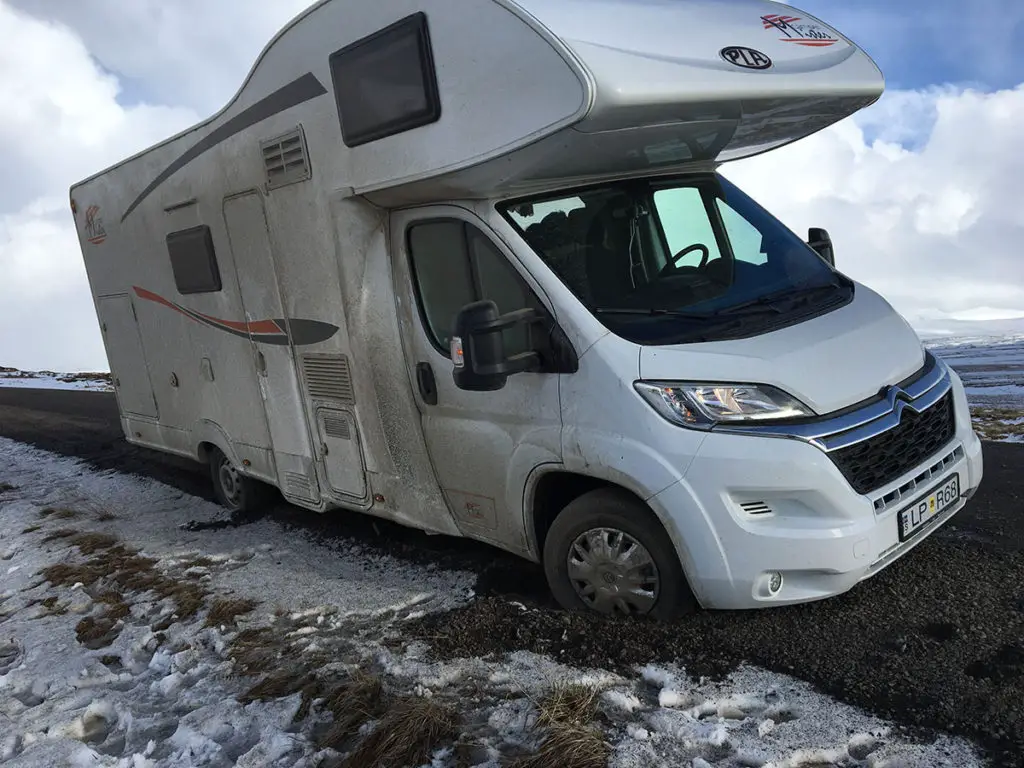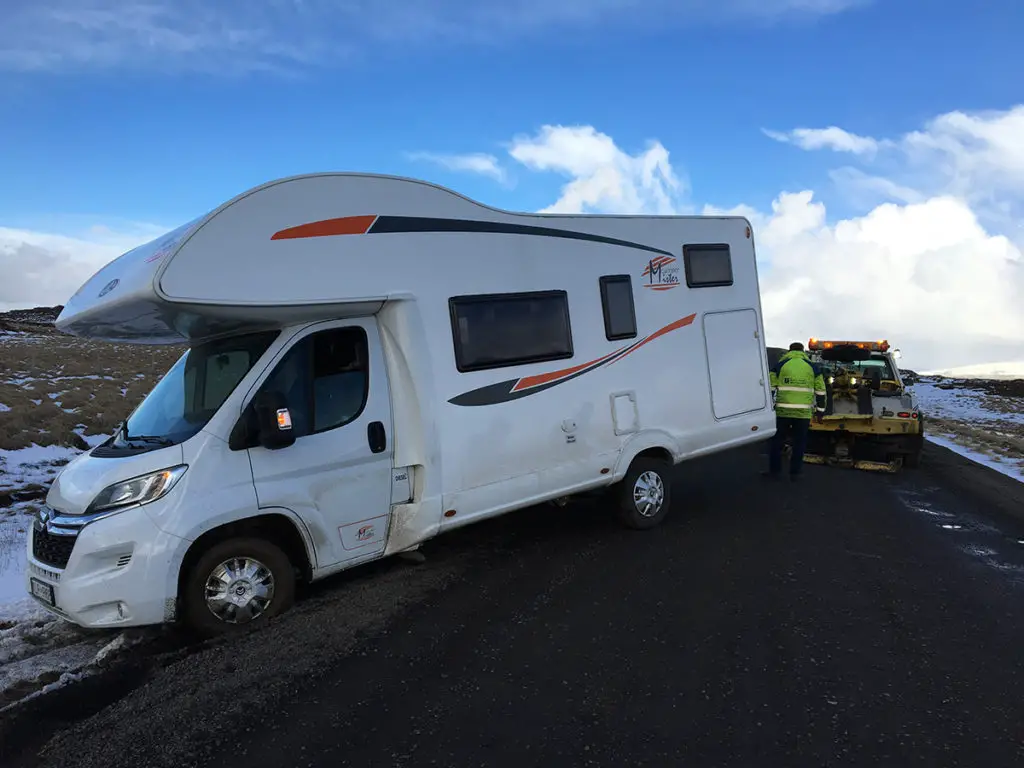 When returning the vehicle, it needs to be clean. Some of the gas stations have long brushes and water hoses, where you can wash it for free. Another option is to use a carwash, but most of them accept only coins.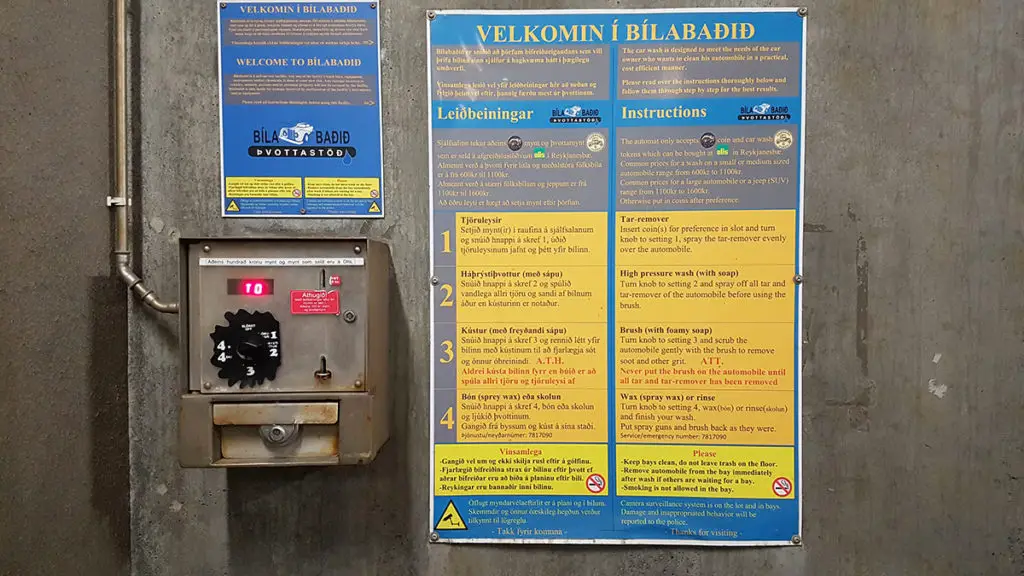 Also the waste water reservoir needs to be emptied, which applies for the bathroom reservoir as well, otherwise you risk paying 150 €.
Useful information
Motorhome rental website – Camper Rental Iceland
Motorhome hire in Iceland – 6 days: 153 200 ISK (≈ 1238 €)
Full coverage: 37 200 ISK (≈ 300 €)
Road Assistance: 25 000 ISK (≈ 202 €)
Total kilometers: 1860 km.
Average consumption: 12.8 / 100 km.
Fill up with diesel: 49 465 ISK (≈ 401 €)
Refill a gas bottle: 5690 ISK (≈ 46 €)