Last Updated on 14.08.2022 by Iliyan
Planning a trip to Varna and wondering for things to do in Varna and how to spend 2 days exploring the sea capital of Bulgaria? Well, you've come to the right place, because 2 days in Varna itinerary is the perfect amount of time to visit the best places. It's a beautiful city full of fascinating history, delicious food, and good places and museums to explore.
Why We Should Visit Varna?
In the following lines, you will read about the most popular places in the city to visit. However, check my things to do in Varna. Varna is the third largest city in Bulgaria and the largest seaside resort town on the Bulgarian Black Sea Coast. In the summer it's a great tourist destination on its own, but also a great home base to explore other closeby sea resorts, famous in this region – Golden Sands, Albena, St. Konstantin and Elena. With its beaches, gardens, museums, historic sites and booming nightlife, you will never be bored here and will find everything you need to have a pleasant stay. Varna hosts a number of international cultural events and festivals such as "Theatre Festival Varna Summer", "Love is Folly" and many others. An extremely beautiful city with a thousand year history, Varna will easily keep you busy for 2 days – even longer.
How to Spend 2 Days in Plovdiv
Things to Do in Varna | Day 1
Varna Archaeological Museum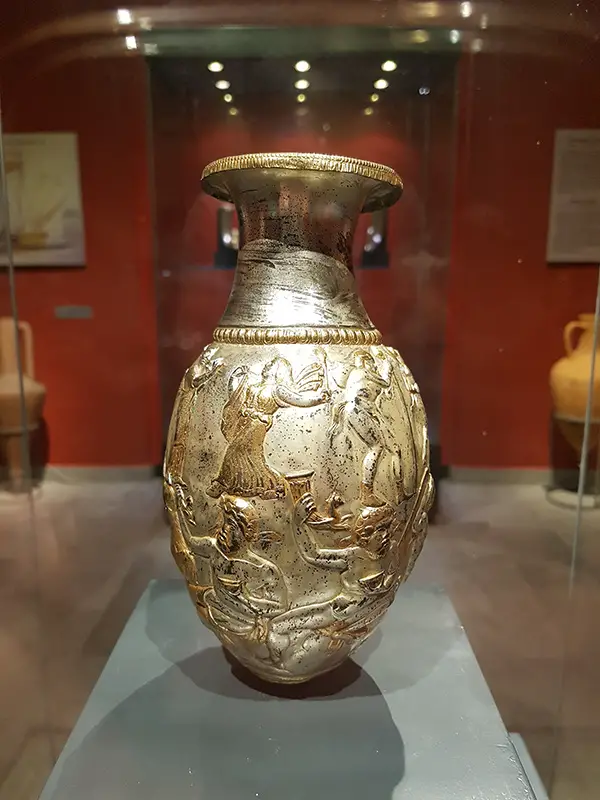 Varna Archaeological Museum is the biggest museum in the city, with an impressive overview of this thousand year old city's rich history. It is the perfect place to start your things to do in Varna. The museum is housed in a beautiful Neo-Renaissance style building, formerly called Girls' School. Be sure to see the oldest gold in the world (more than 6500 years old), found in an archeological excavation in Varna's suburbs, as well as many Roman, Thracian, and Ancient Greek artefacts, such as jewlery and ceramics from ancient burial places. You will also find here the biggest collection of Orthodox icons.
In the summer the museum is open to visitors every day from 10 a.m. to 5 p.m., keeping the same daily schedule the rest of the year, except closed only on Mondays.
Admission: 10.00 BGN (€5).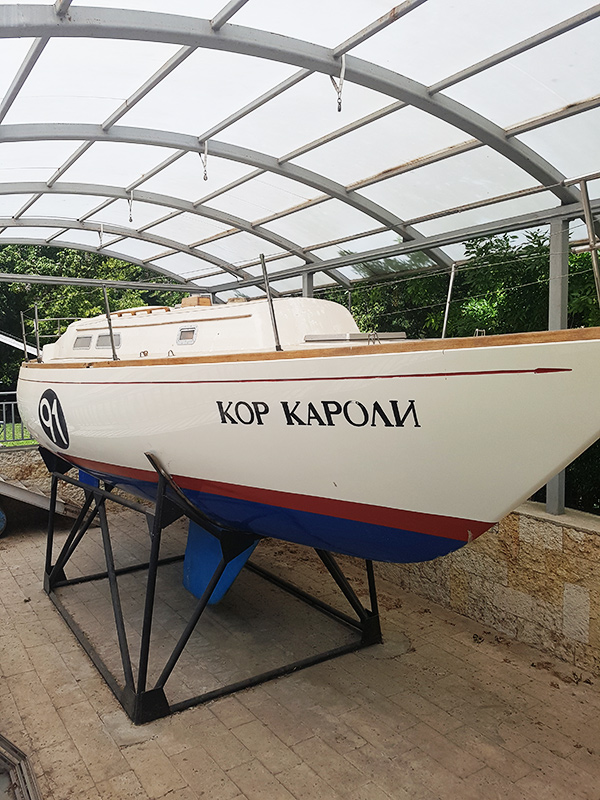 The Naval Museum in Varna is listed among the top 100 national tourist sites in Bulgaria. It is located in a spectacular old building and tells the story of the Bulgarian military and Merchant Navy. The museum is small, but has interesting objects and components. Inside the museum there are a variety of old uniforms of sailors and officers, flags, torpedoes, medals, and arms, etc. Outside you will see a wide collection of war equipment from the time of the Cold War, such as helicopters, boats, mines, anchors, and bomb shells, etc. There, too, you will find the Cor Caroli yacht, which conducted the first solo boat trip around the world by a Bulgarian sea traveler; in less than 202 days. This accomplishment was even included in the Guinness World Book of Records.
Additionally, here is the Battleship – Museum "Druzki", the only torpedo bomber of this class remaining in the world, but if you want to see it there is an extra charge of 2 BGN (€1.00).
Admission: 5.00 BGN (€2.50).
Varna Roman Thermae / Baths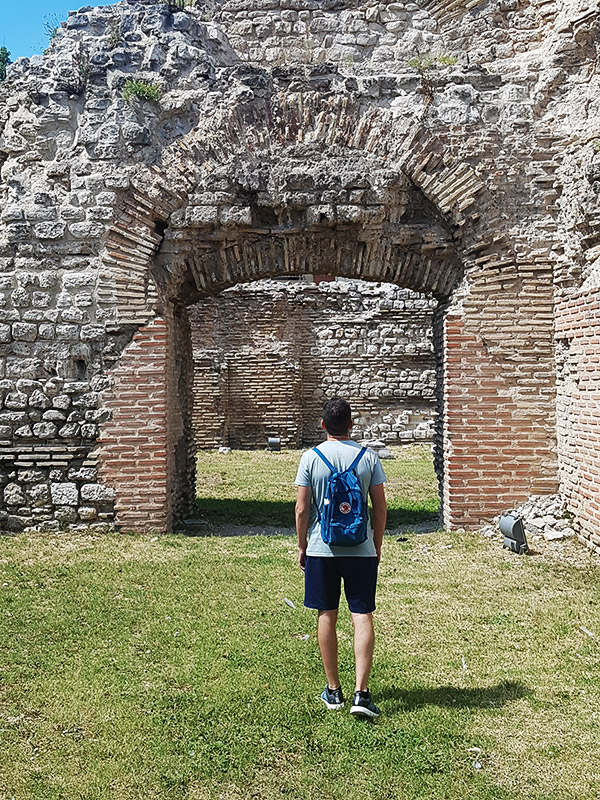 One of the top attractions on everyone's Varna list is the Roman Thermae. They are situated in the southeastern part of Varna and they are architectural monument from ancient times. The Roman Thermae were erected between the end of the 2nd and beginning of the 3rd century AD., during the rule of Emperor Septimius Severius. They used to be part of the ancient city of Odessos and took up over 7000 square metres. The Roman Thermae are ranked as the fourth largest preserved Roman thermae in Europe and the biggest on the Balkan Peninsula. The Roman Thermae are the largest ancient ruins discovered in Bulgaria so far. Besides being a bath, the place used to be used for meetings and having a chat. Around 280 AD. they were abandoned and later partially destroyed.
The Roman Baths are open for visit all year round, non-working days are Monday in the summer and Sunday and Monday during the winter.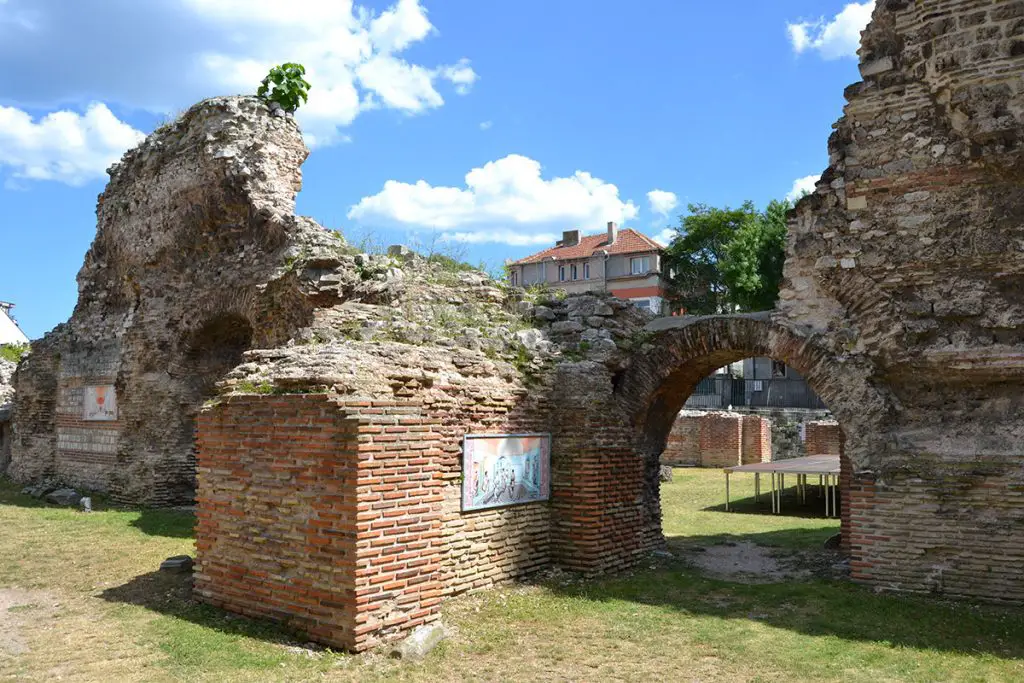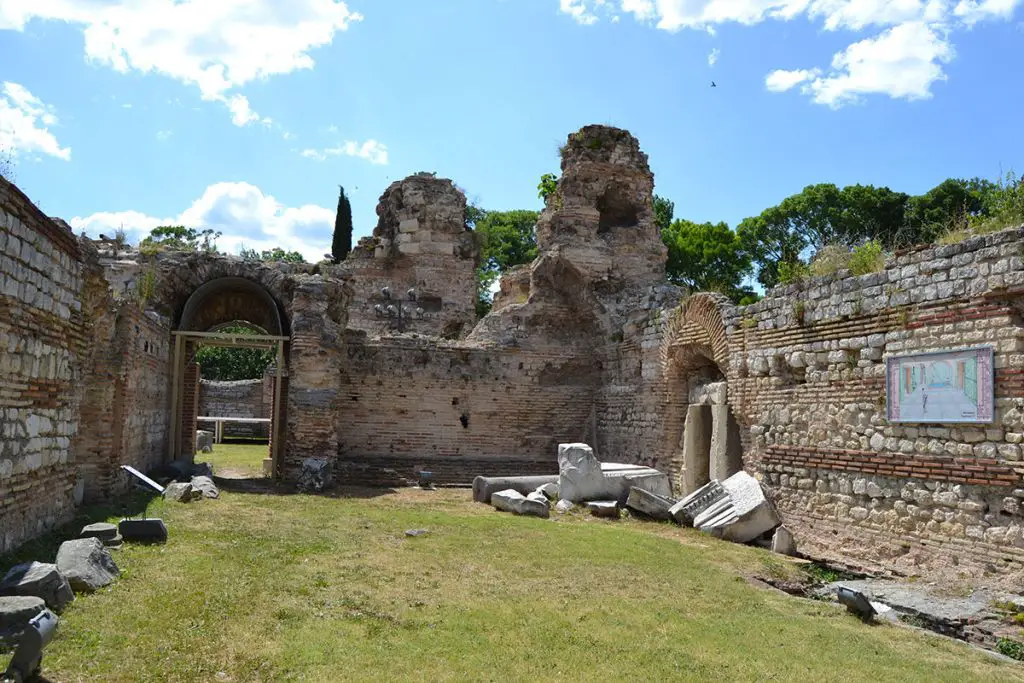 Museum of New History of Varna
This interesting museum encompasses the history and the development of Varna during the 1878 – 1944 period. It has a wonderful collection of artefacts and original historical photos from different dates. You will see restorations of an original room from the Grand Hotel London, as well as one of the first bars in Varna – a pub called Uncle Mityu, which used to be located at the place, where the Black Sea Hotel is now. It is recommended to have a look at the museum accompanied by the curator, who will tell you extremely interesting information about each item.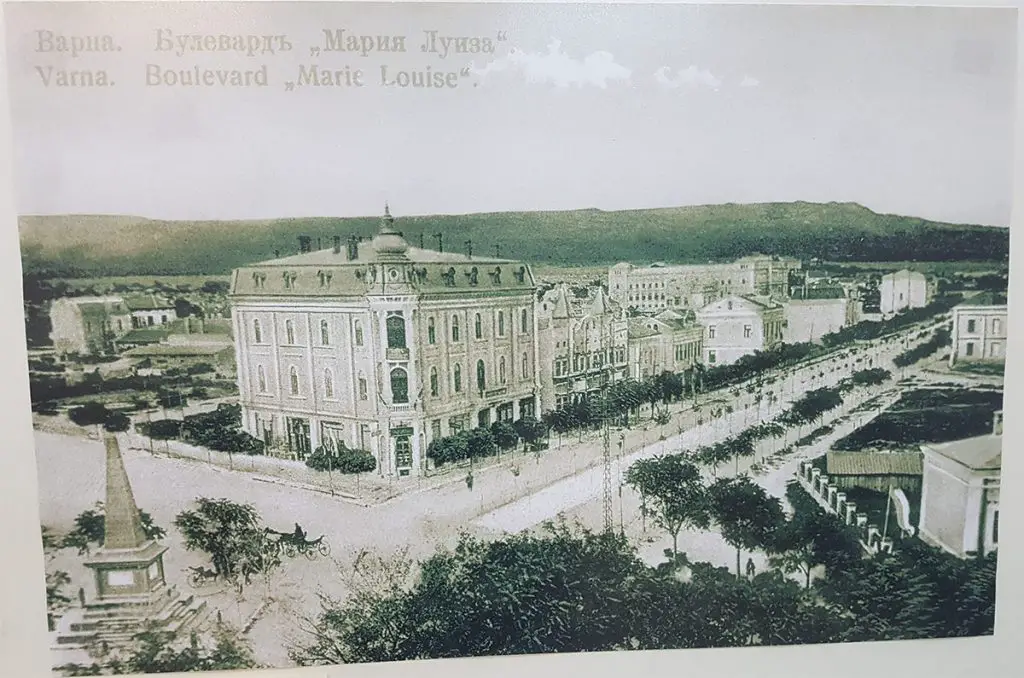 The building itself has an interesting story. It was initially built to serve as a Consulate of Belgium, it later was converted into a hotel, and later yet into a prison. In 1969 it became a museum.
Admission: 4.00 BGN (€2.00).
The boat trip is suitable for children, as well as for adults. The boat offers many fun activities while sailing – like pirate games, water cannon fights, and donning scene costumes etc. You can take advantage of a morning, afternoon or evening cruise. More information can be found at www.pintavarna.com.
Things to Do in Varna | Day 2
The Aladzha Monastery is a medieval rock monastery and an architectural cultural monument of national importance. The name "aladzha" comes from Turkish and means "colorful". The monastery is located in a beautiful forest area of the "Golden Sands Natural Park", around 15-16 km. north of Varna.
Actually, these cave spaces are carved in two levels in an almost 40-meter-tall limestone rock. On the first floor there is a church, monastic cells, a crypt and a dining room. The second floor is a natural rock niche.
If you have more time you could visit the catacombs, which are located 600 – 700 meters away from the monastery.
How to Get to Aladzha Monastery
There are a few options of going to Aladzha Monastery – with your own personal car, taxi or rental car. Top Rent A Car offers rental cars in Varna as well as in the entire country. If you do not have a driver's license or you just do not wish to drive, the company can organize a transfer to any part of the country for you.
The Retro museum is situated in the Grand Mall Varna and occupies an area of 4000 square meters. The Retro Museum is a real time capsule from a past era, where you can see how Bulgaria was during socialism. The retro museum gathers a smashing collection of signs, streets signs, bank notes, cigars, cars, TVs, photo cameras and other souvenirs from the 1944 – 1989 period. All cars are in perfect condition and the variety is amazing.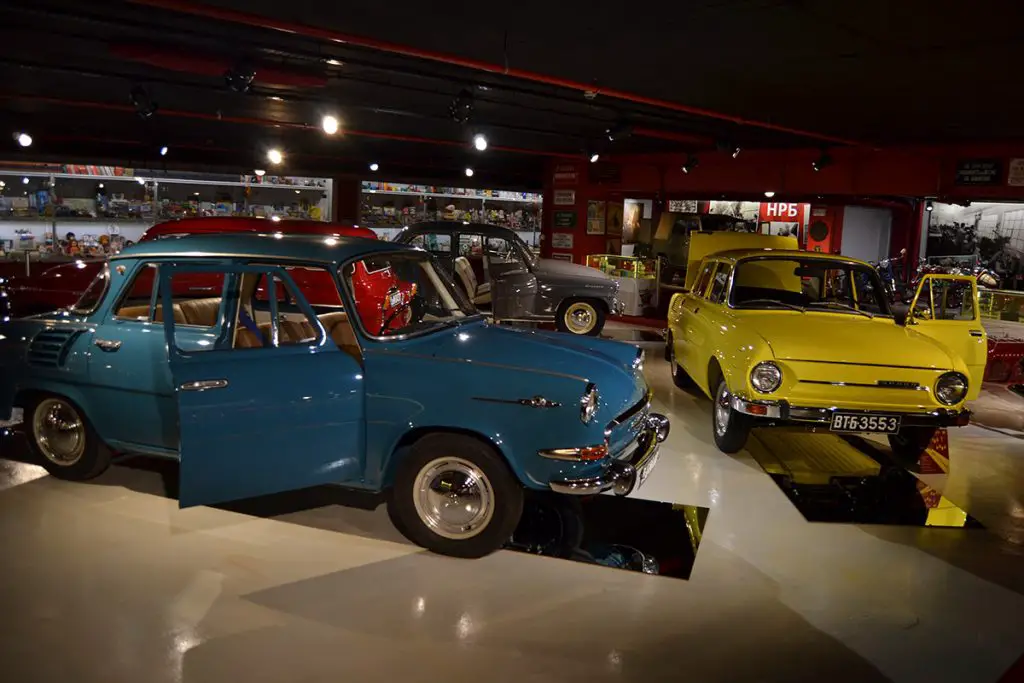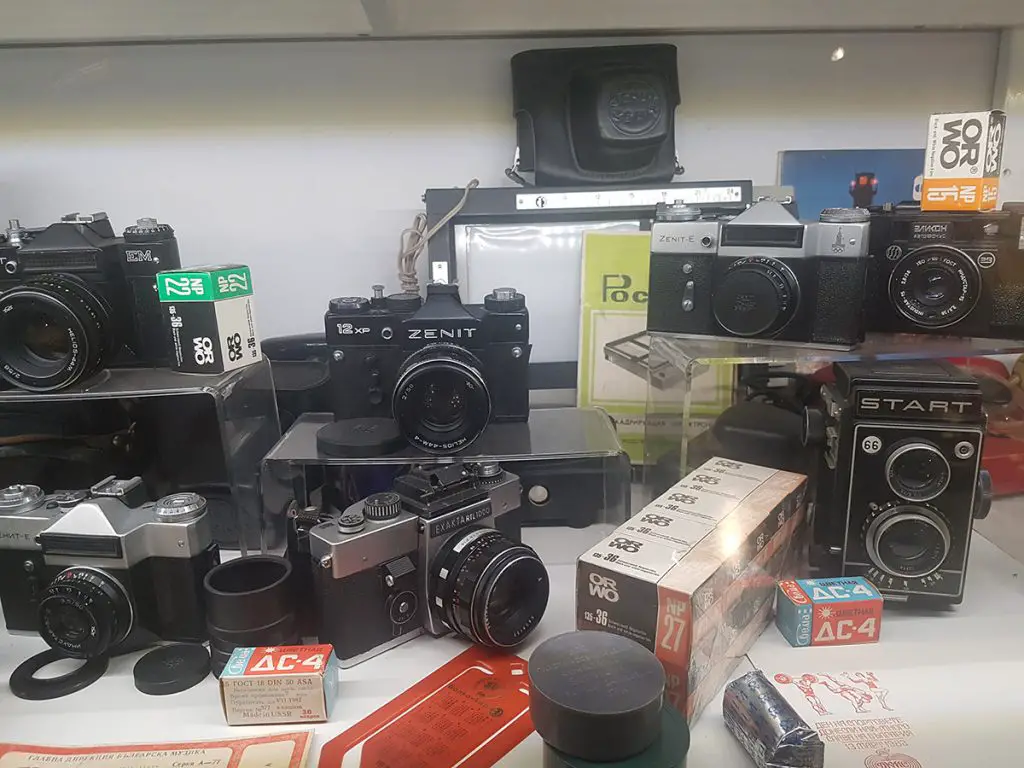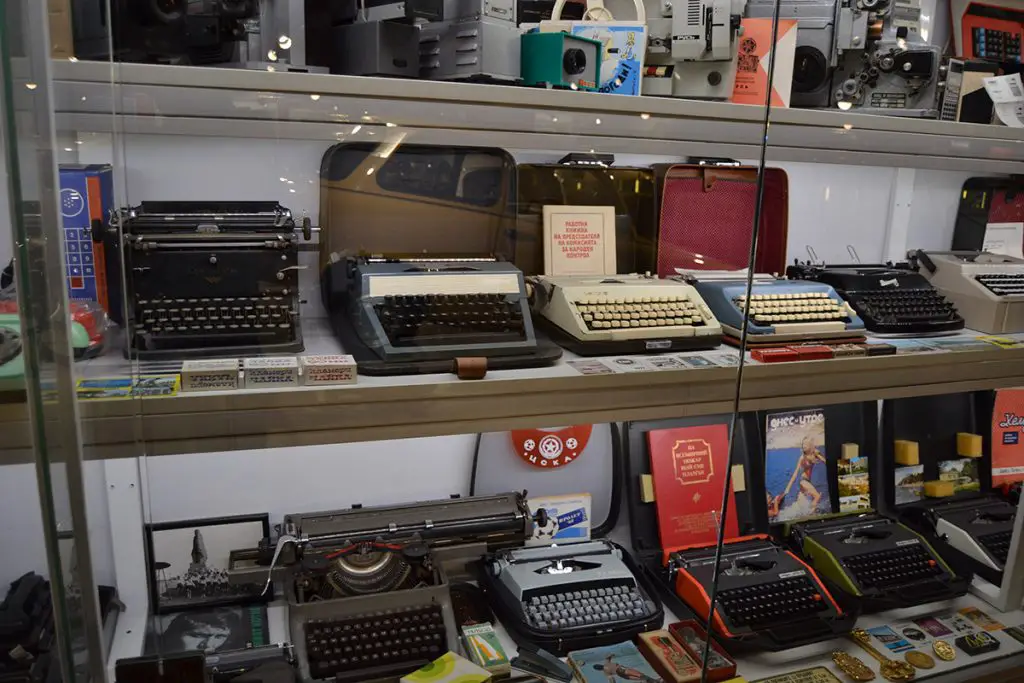 Dormition of the Mother of God Cathedral, Varna
The Dormition of the Mother of God Cathedral is one of the most remarkable places in Varna. It's the largest Orthodox church in Varna and the second largest in Bulgaria, after The St. Alexander Nevsky Cathedral in Sofia. It is located in the central part of Varna and stands out with magnificent architecture. The cathedral is an iconic symbol of the city.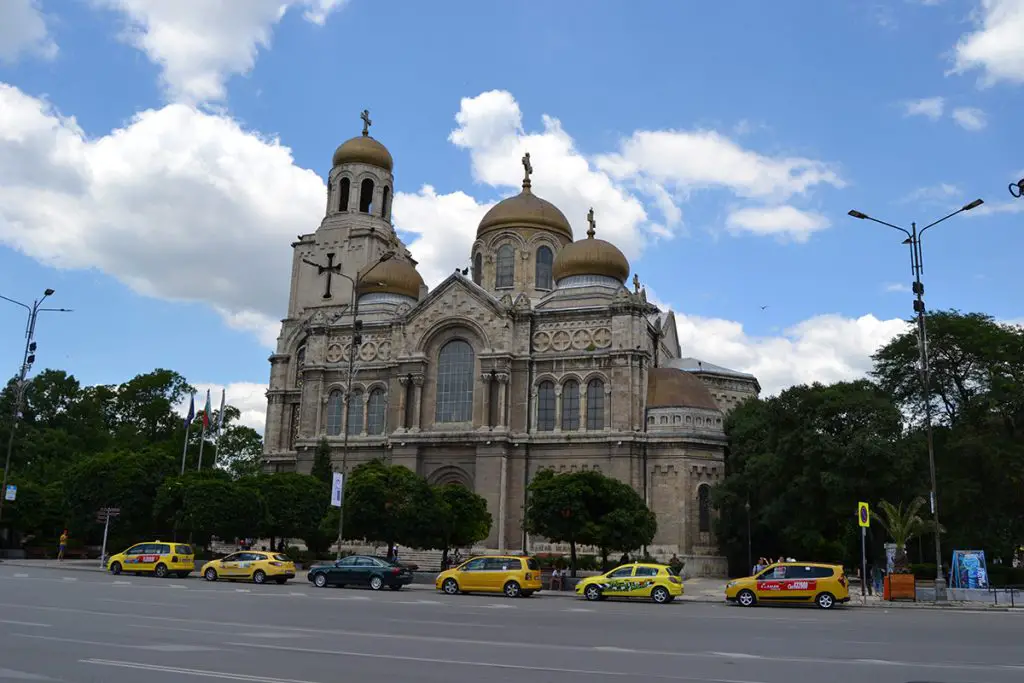 The Sea Garden is a favorite of Varna residents, as well as guests of the city. It is amongst Varna's well-known attractions. You can get some peace and quiet alongside the sea and wash away any busy-day stresses. The garden is the perfect place for a walk, jogging or just riding a bike. There are special areas for children and for sport activities. You can also find a zoo here, the dolphinarium, and the aquarium – all offering a wonderful excursion into nature.
Additionally, near the garden are several restaurants, where you can enjoy tasty food and feel the refreshing sea breeze.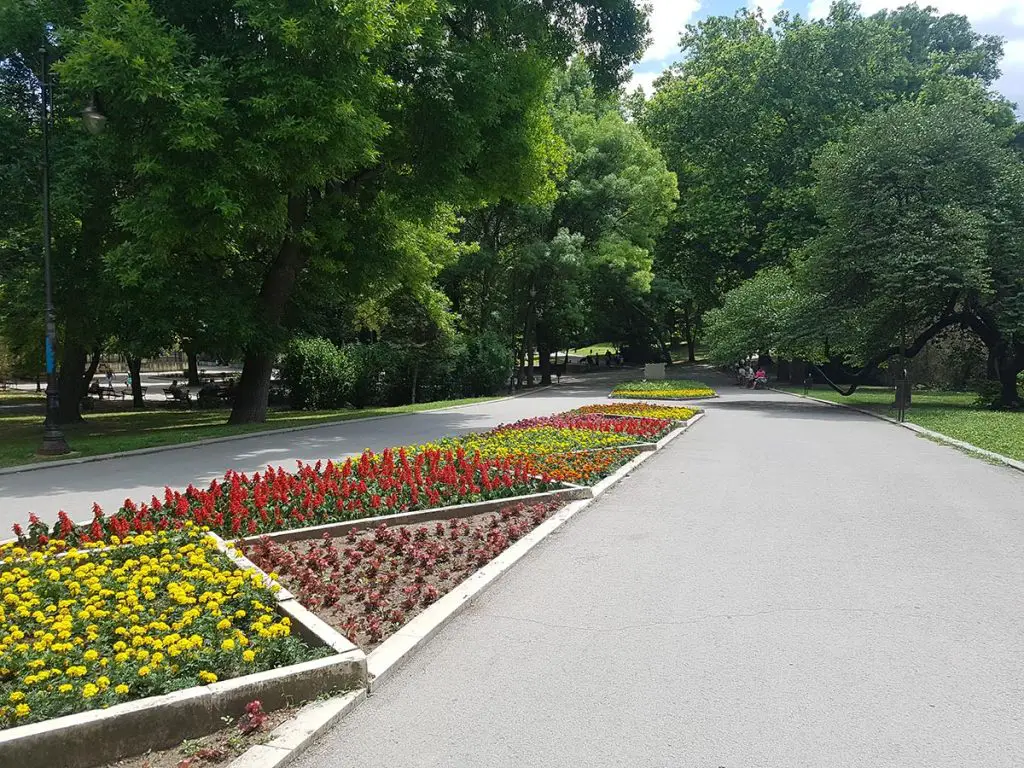 The natural phenomenon of "Pobiti Kamani" is located close to Slanchevo village, around 18 km. away from Varna, taking the old road to Sofia. The local area is a large space, covered in curious stone columns up to seven meters tall and with a diameter of up to three metres. In most cases the columns have a conical shape, and are either hollow inside or full of sand and do not have a solid base.
Admission: 3.00 BGN (€1.50).
If you managed to see all of the places on this 2 days in Varna itinerary, good for you! If not, well that's a great reason to come back to Varna. You won't regret it!
Where to Eat in Varna?
There is no doubt this is one of the best restaurants in Varna, offering a warm and welcoming atmosphere with its renowned menu. It is located outside of the tourist area and is very popular with the locals. Make a reservation in advance, especially if you want to be here in the evening. You can try authentic Bulgarian cuisine, as well as numerous vegetarian dishes. There is a menu in English and prices are reasonable.
Pechkata – View & Barbecue
If you are looking for a pleasant restaurant with a good view of the sea, Pechkata -View & Barbecue is perfect for you. This is a small and cosy restaurant, located at the beachside alley, which emphasizes on Bulgarian cuisine. The small fish are fresh from the Black sea, the bread and the flat bread are homemade, the fish stew is made using a special recipe, and the cheese – is some of the best from the Rhodopes.
Pizza – Bar La Casa al Mare
In the heart of Varna, next to the entrance of the Sea Garden, is located Pizza – Bar La Casa al Mare. This casual restaurant is an ideal choice for a quick bite for lunch, as well as for long summer evenings out. Besides pizza and pasta, in the menu you will find a variety of seasonal salads, main dishes, and desserts. With the Varna City Card you can take advantage of different promotions of drinks when ordering a main dish or pizza.
Where to Sleep in Varna?
There are many choices for where to sleep while you're in Varna. A lot of people choose to be right in the center and close to the sea.
Special treat / Grand Hotel London
This boutique 5-star hotel is located in the heart of Varna. It stands out with its elegant design in an imposing building from the beginning of the 20th century. There are prevailing elements of French baroque, interpreted through the Secession style movement. The building had the first ever elevator in Varna, which was a big attraction for the locals at the time.
Mid-range / Boutique Splendid Hotel
This hotel is housed in a renovated 100-year old building in the center of Varna, near the pedestrian shopping street. The rooms are spacious with high ceilings and everything necessary for a comfortable stay.
How Long to Spend in Varna?
The stay in the city depends on you and your travel plans and interests. You can see all of the major monuments in 2-3 days, and in the summer, the beach is a great place to relax.
Best Time to Visit Varna
The best time to visit Varna is from early May to late June, and from early September to mid October. The absolute busiest period is in July and in August, are when most Bulgarians go on vacation, but in these periods beaches are quite crowded, temperatures can get really high – an average of around 30°C, and the prices for accommodations are significantly higher as well.
---
Disclosure: This post contains affiliate links. If you click on certain links within this post and make a purchase, I receive a small commission at no extra cost to you. Thank you!