Last Updated on 10.03.2019 by Iliyan
Most people, who visit the city of Foz do Iguaçu in Brazl, head to one of the most amazing natural wonders in the world – the Iguazu Falls. And with good reason! The size and the thunder of the waters would leave any visitor speechless. Close to the waterfalls is located another treasure – the Parque das Aves bird park.
Parque das Aves houses more than 1400 birds from 150 different species and takes up about 16 hectares of land.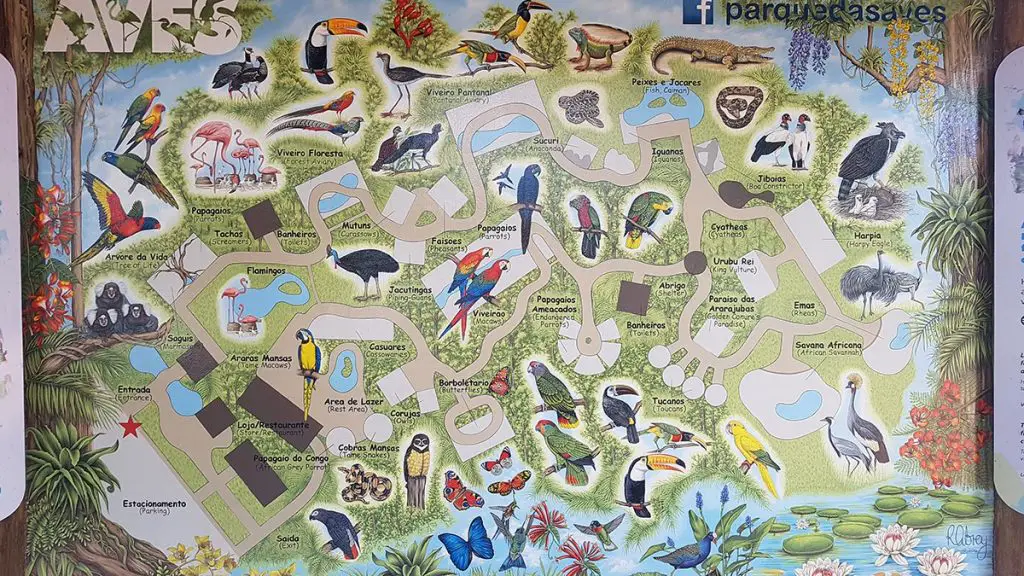 The Parque das Aves project started in the beginning of the 90s, when Dennis and Anna Croukamp were invited by a friend of theirs to create a crocodile park, but they refused stating that they love birds. This is how the idea of creating a bird park came to be and after obtaining all necessary licenses and permits they purchased 16 hectares of land near the Iguazu Falls. In the next few years the family put all their efforts into developing the park. The first inhabitants came as donations or were borrowed from other zoos. Another part were sent from the Brazilian environmental agency (IBAMA), which were confiscated from smugglers. Officially the Parque das Aves was inaugurated in 1994.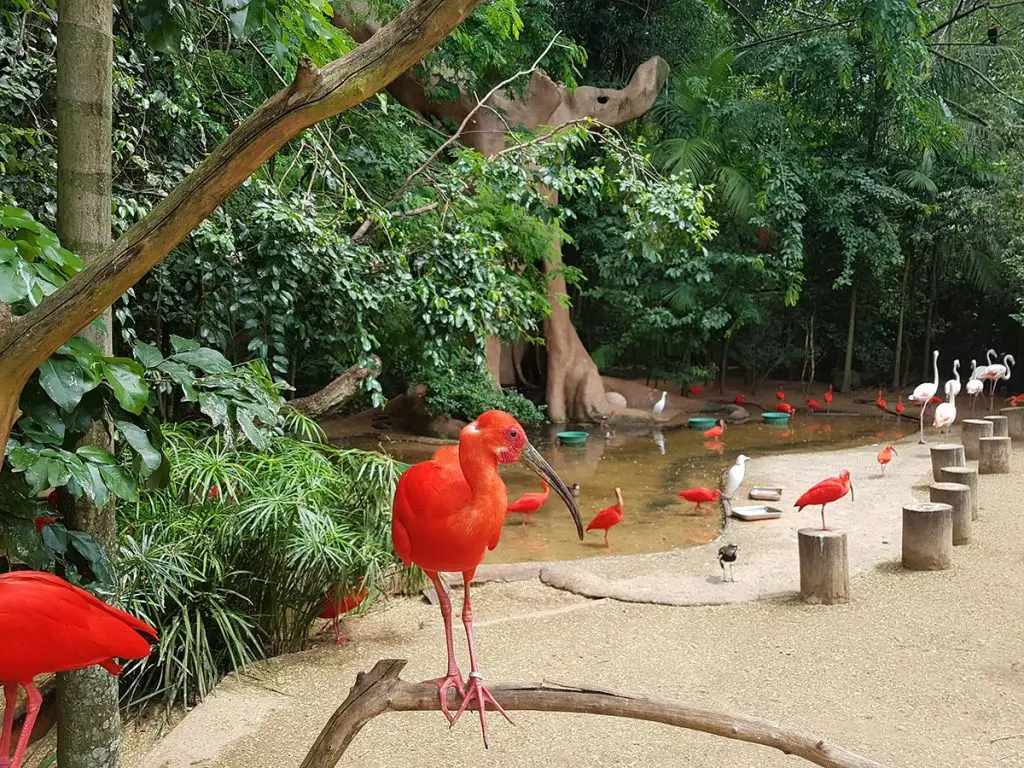 Upon entering you immediately notice everything is very well organized to ensure the safety of the animals and the visitors. Some of the aviaries have additional height, which gives the birds the option for more space. The visitors can be very close to the animals and enjoy a wide range of birds.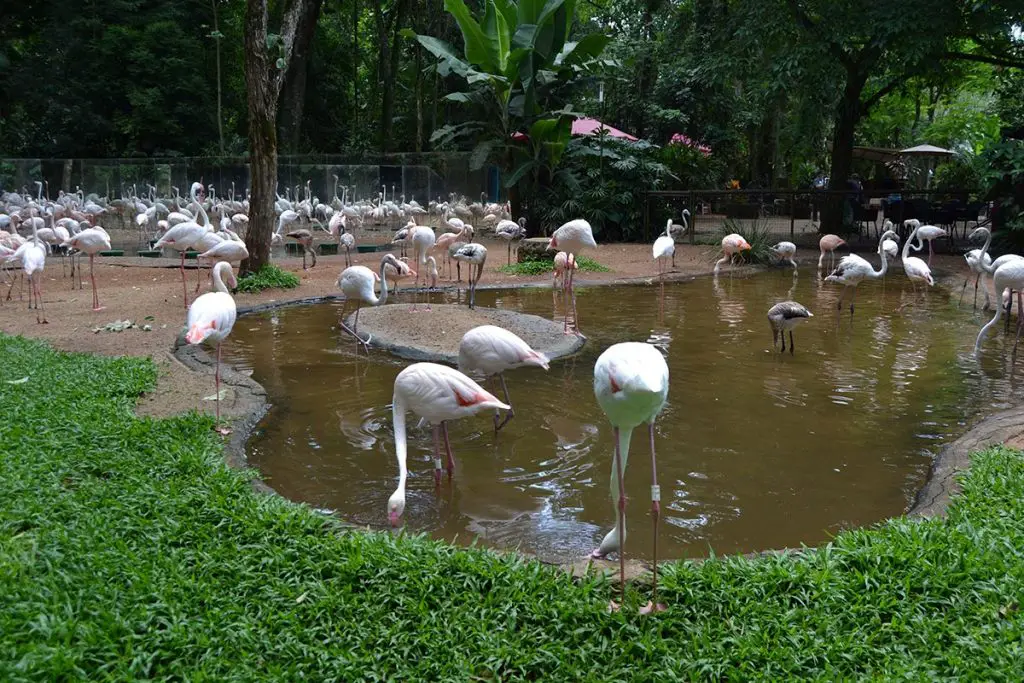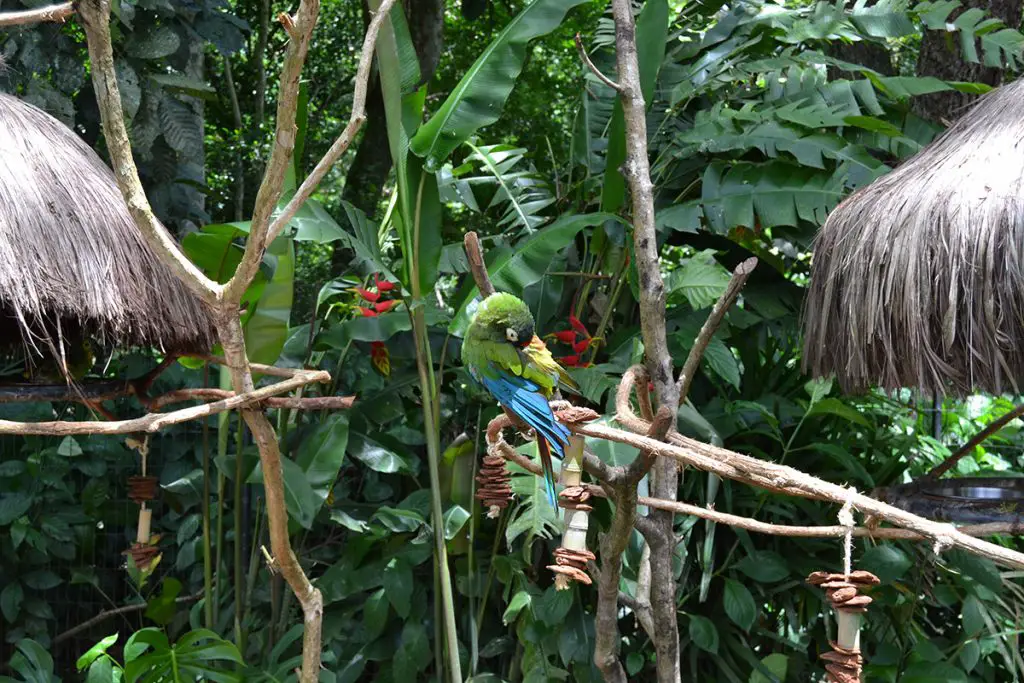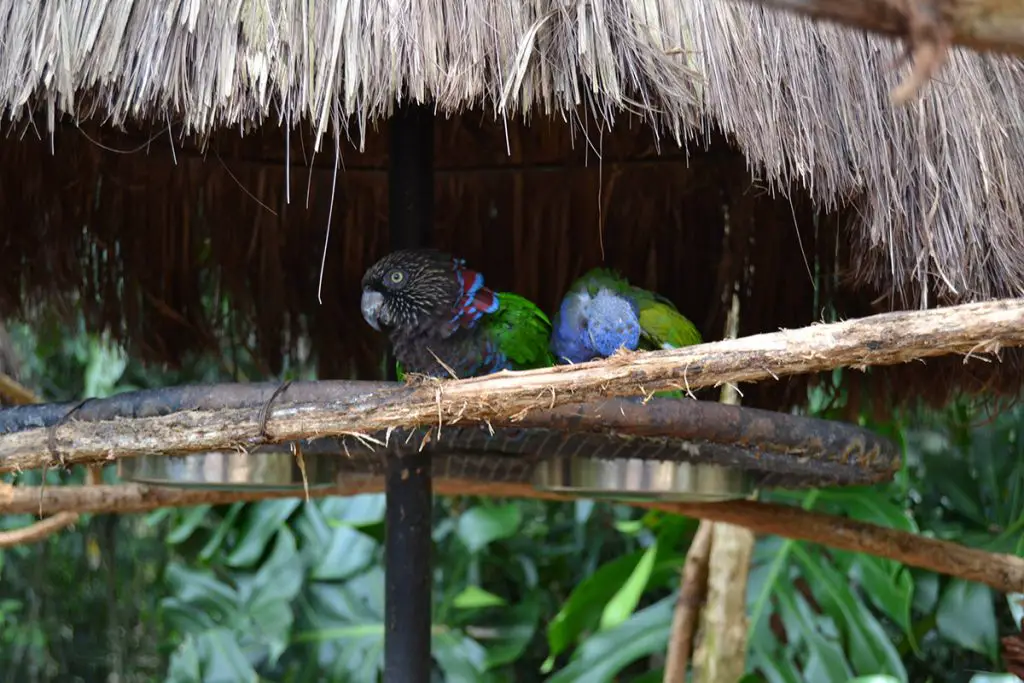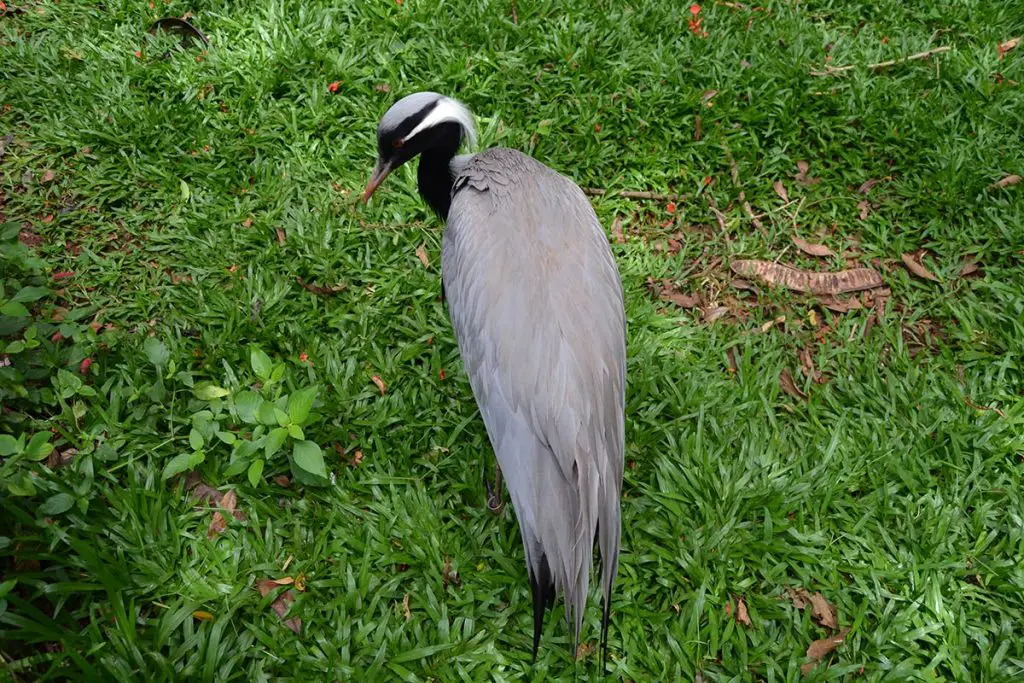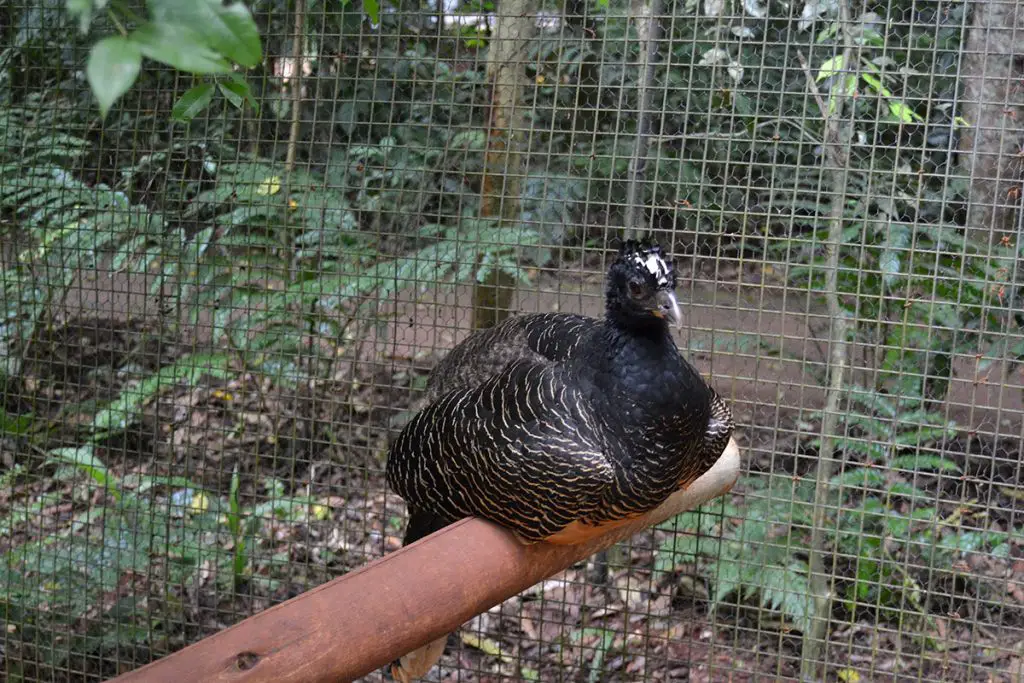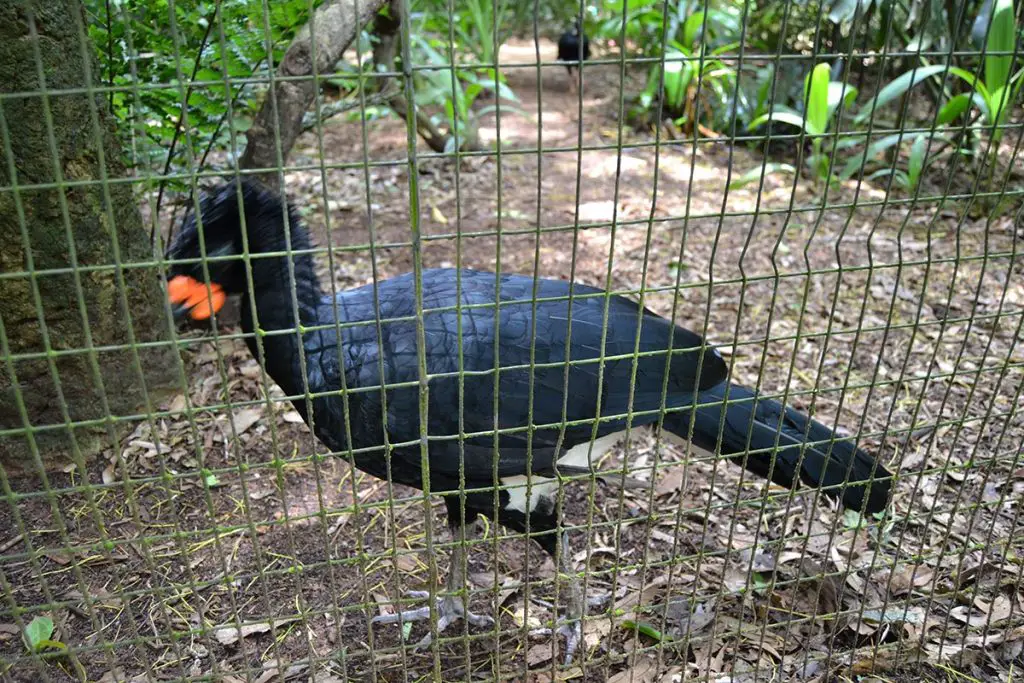 The enclosures in the park are carefully constructed around Brazil's Atlantic forest. The park houses very rare birds, parrots, toucans, flamingos, alligators, beautiful butterflies, amazing Scarlet Ibises and other endangered species.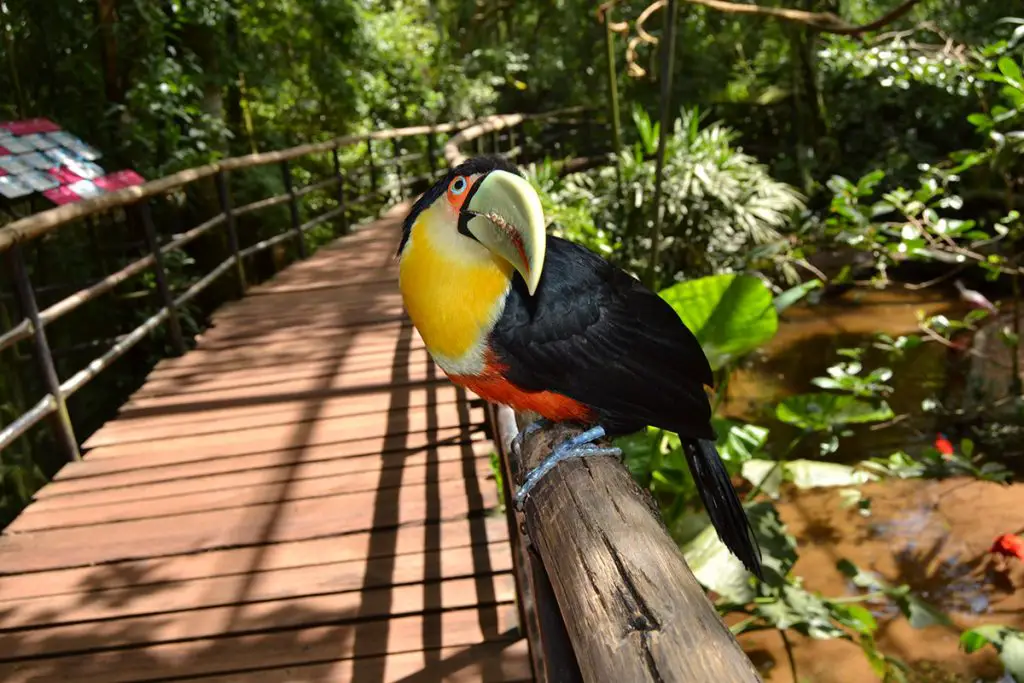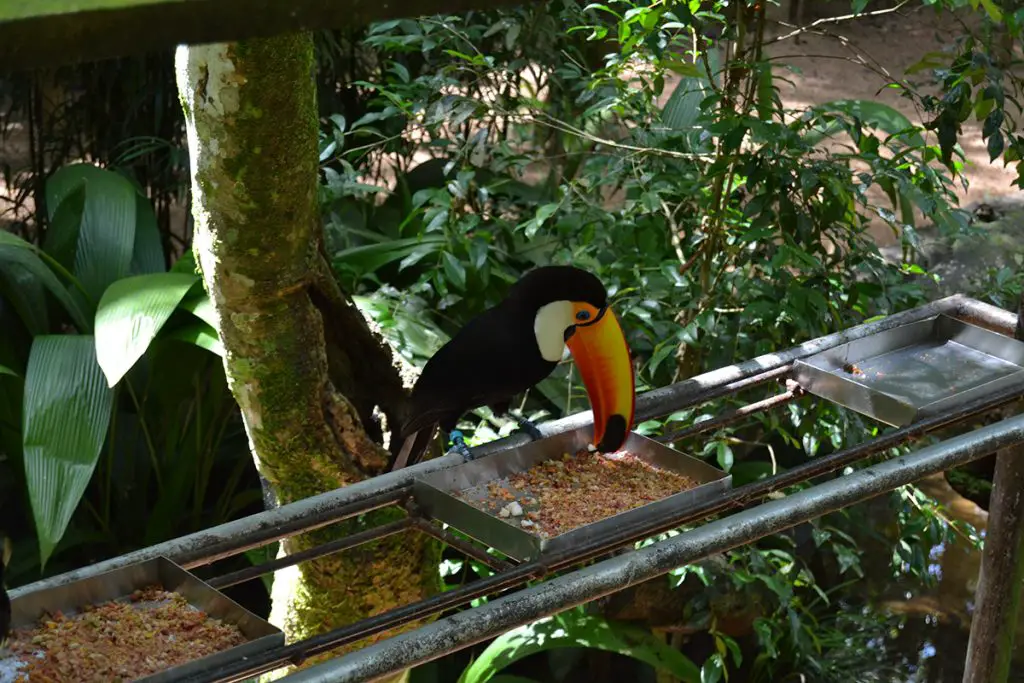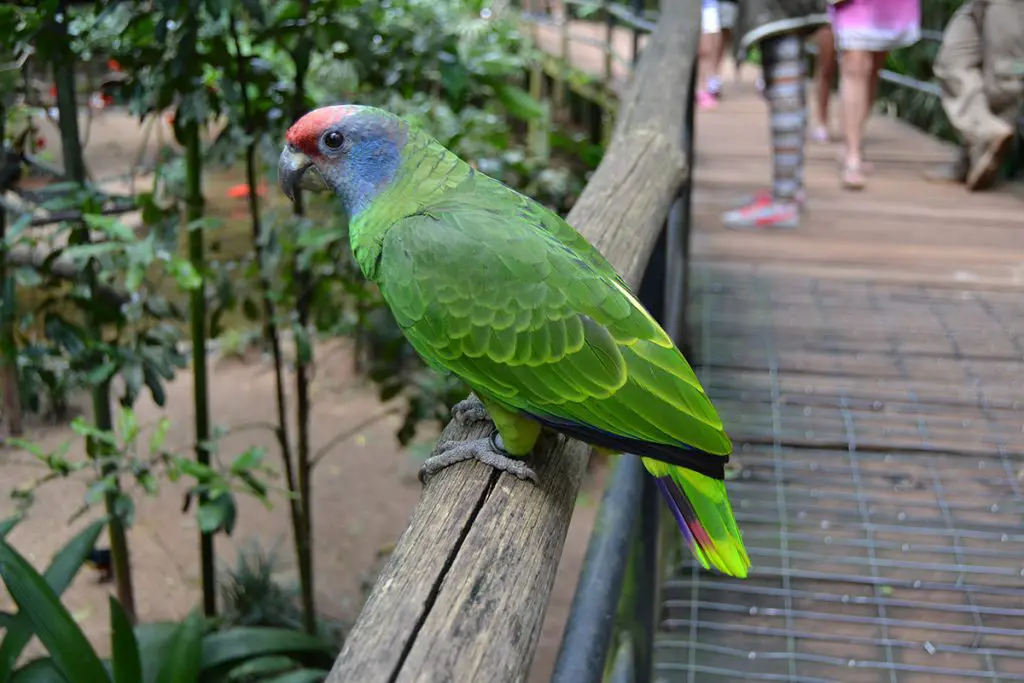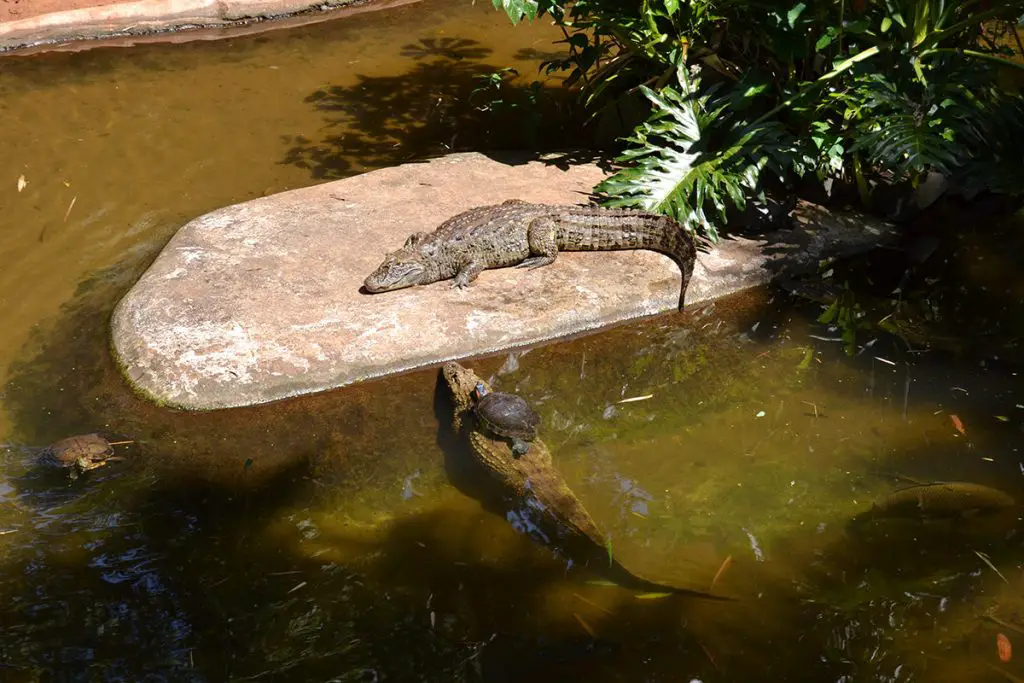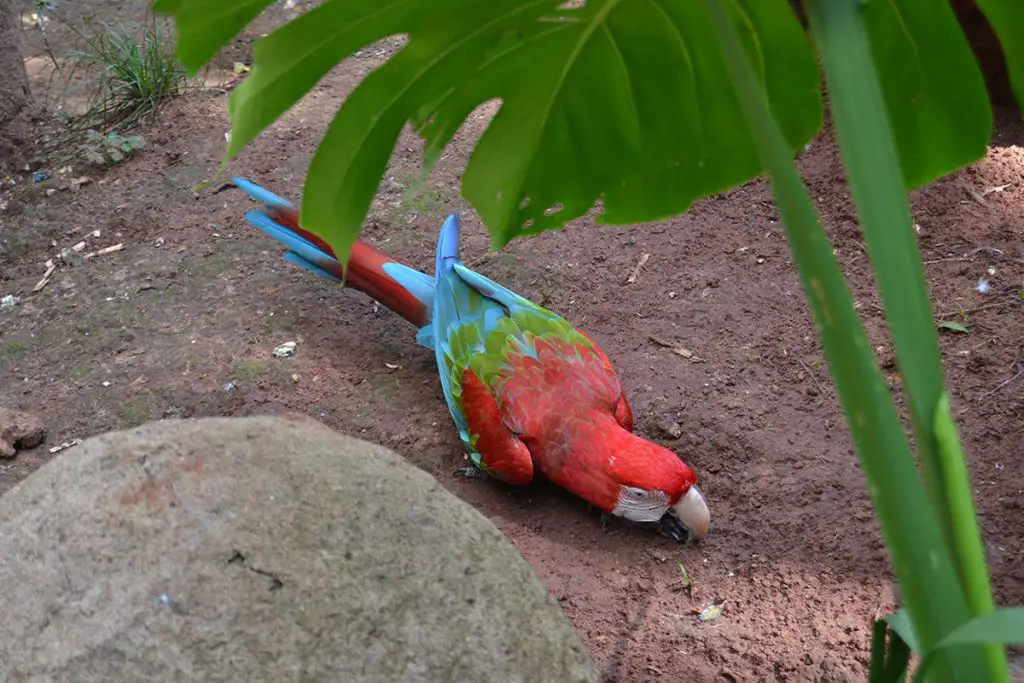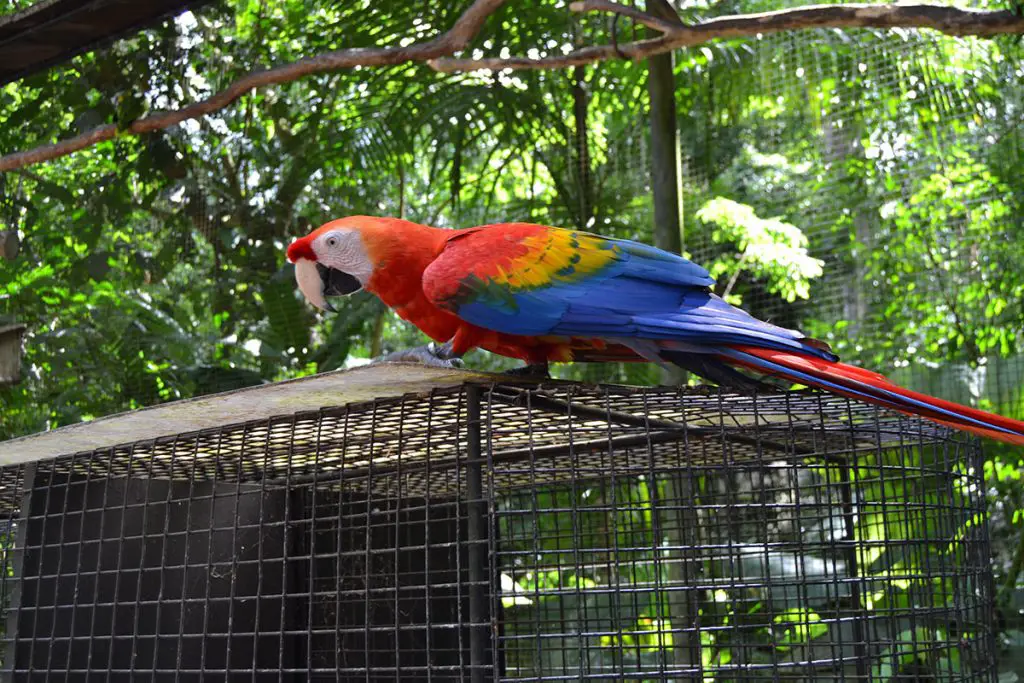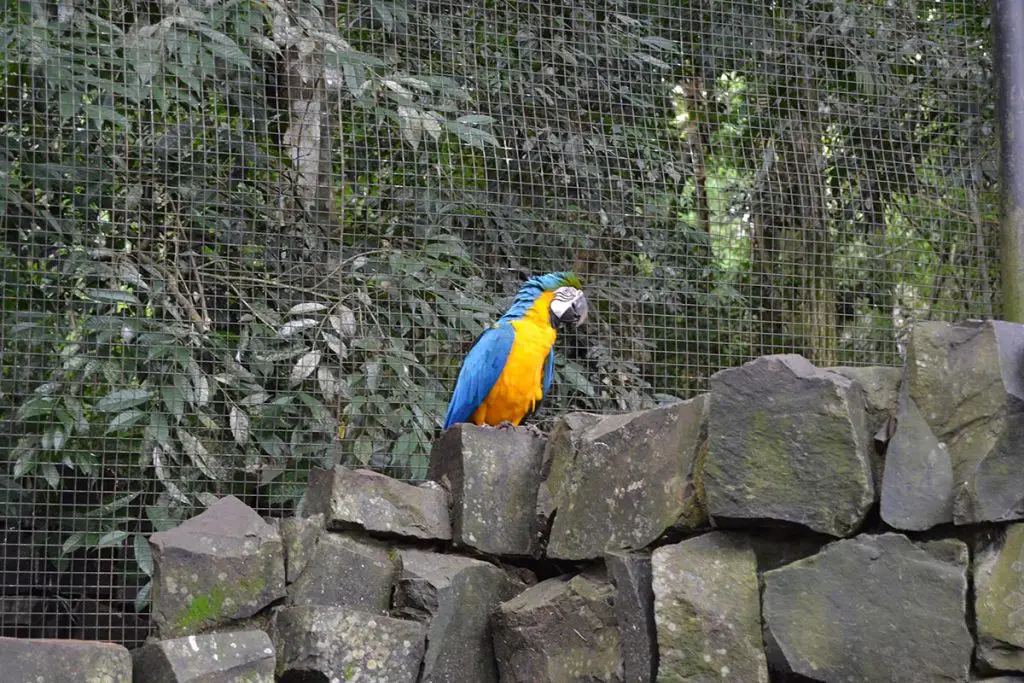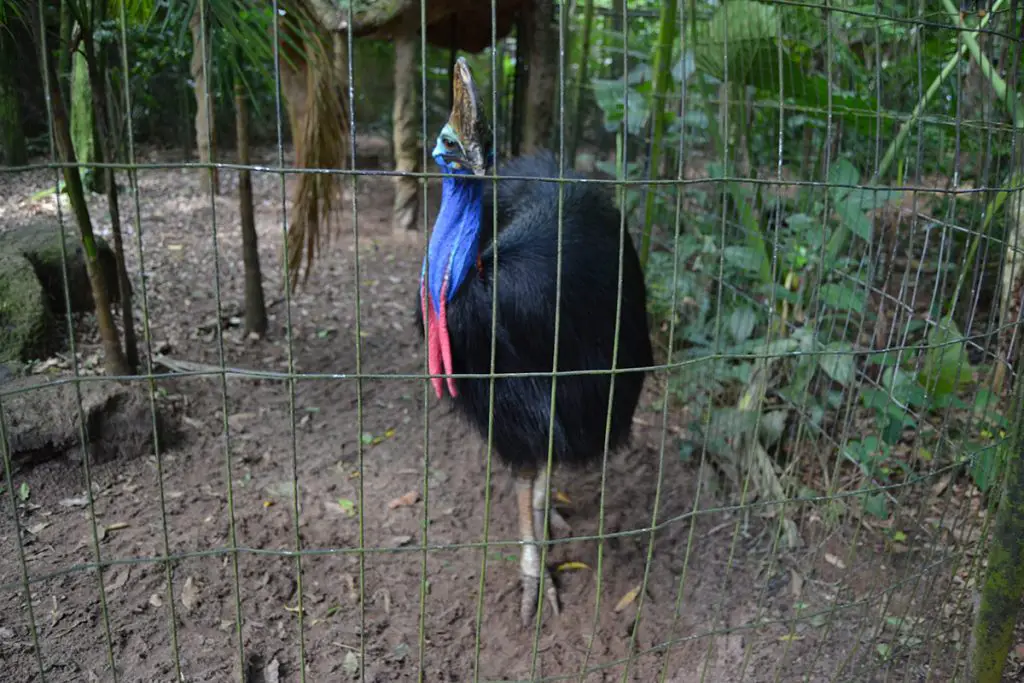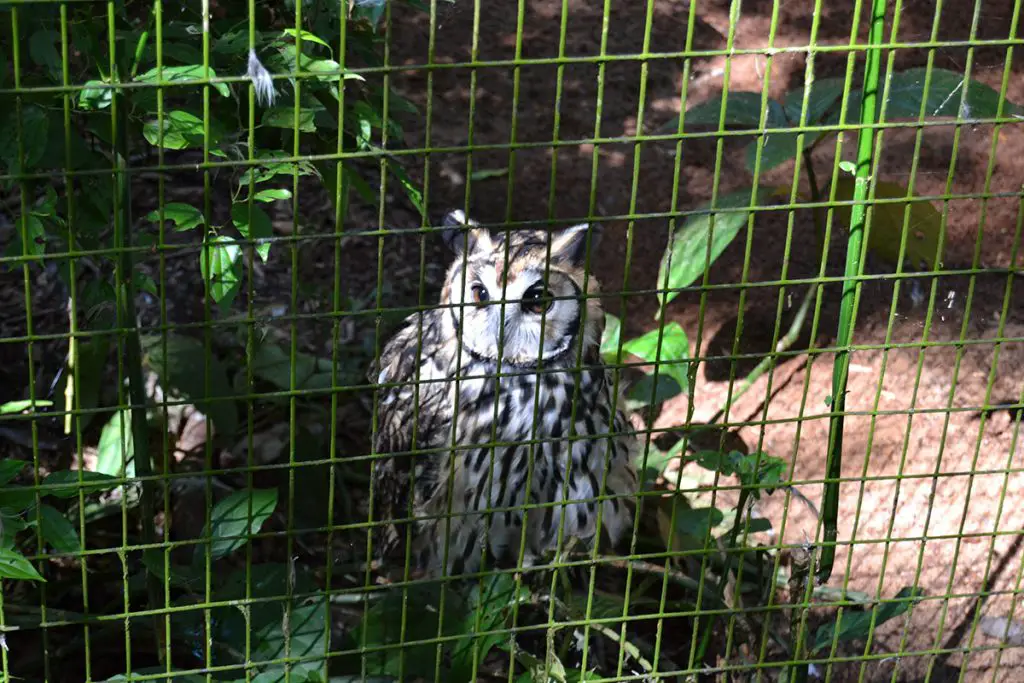 If you visit the Iguazu Falls, don't miss going to Parque das Aves as well. The bird park is one the most beautiful parks which I've ever visited, and nowadays it is the biggest one in Latin America. If you would like to see a big variety of birds, this is the place. Due to the fact, that they are close to each other you could visit both complexes in one day. My advice would be to visit the Falls first, because you can leave your luggage in special locked luggage compartments.
The Parque das Aves entrance fee is R$ 45 (~€ 10.40). You can pay in Brazilian real or US dollars, and they also take credit cards. You can purchase your ticket on the park's official website. The information is provided in Portuguese, Spanish and English.