Last Updated on 04.03.2020 by Iliyan
If you are looking for a new adventure and a place where you can escape from the crowds in Bali, then Nusa Penida is your heaven. It is the largest of the three Nusa islands, which are at a close distance from Bali. The other two are Nusa Lembongan and Nusa Ceningan, which are linked between one another by a bridge. All of them are located at about 45-50 minute from Sanur.
How to Get to Nusa Penida from Bali
The easiest way to get to Nusa Penida is to take a boat from Sanur. From Sanur, there are many ferry operators to choose from. The fast boat takes around 30-40 minutes and tickets cost 150,000 IDR (≈ 9.50 €) one way or 300,000 IDR (≈ 19 €) round trip.
What to See in Nusa Penida?
Nusa Penida is of the most spectacular and beautiful places not only Bali, but all of Indonesia. I had exactly one complete day at my disposal and my plan included a visit to the four major places on the island.
The first stop and most wished for place to visit was Kelingking Beach. I was dreaming of that place ever since the day I saw it for the first time. It was love at first sight. Initially, I had no idea where it is or what to expect, but I knew I wanted to be there. And a couple of months later, I was already here. And what better start to my birthday than this breathtaking view? The burning rays of the sun lit up the turquoise waters, and I walked down the steep path to get to the fine, soft sand. Unfortunately, it was not good for swimming because the waves were very strong but the view was magnificent.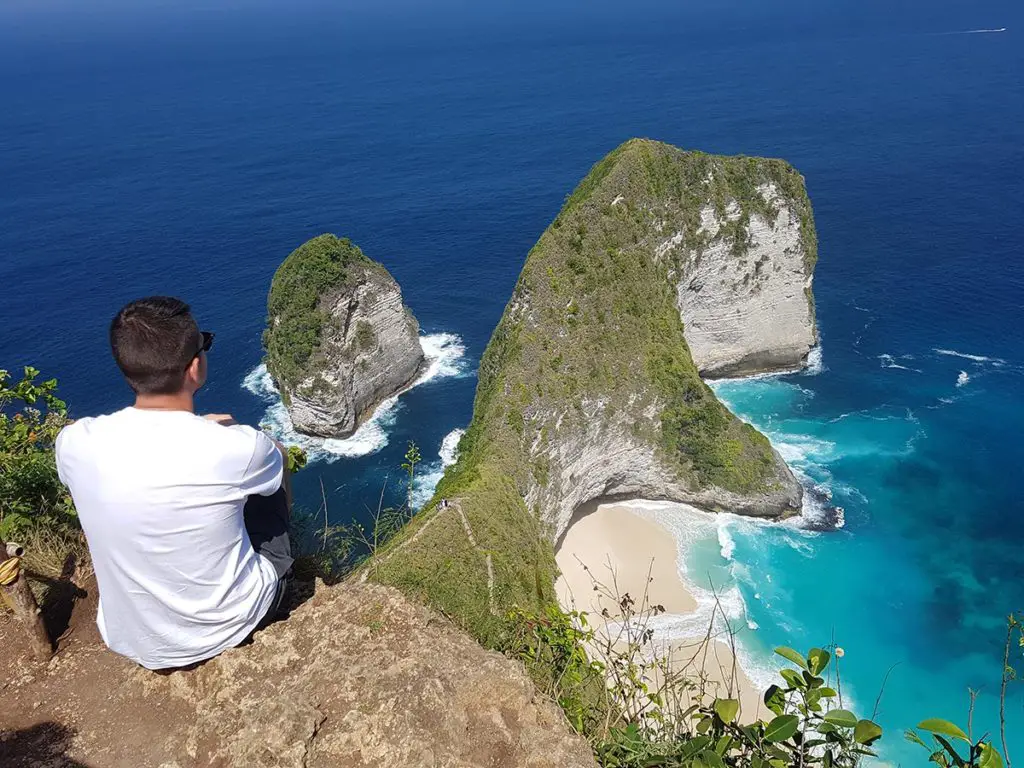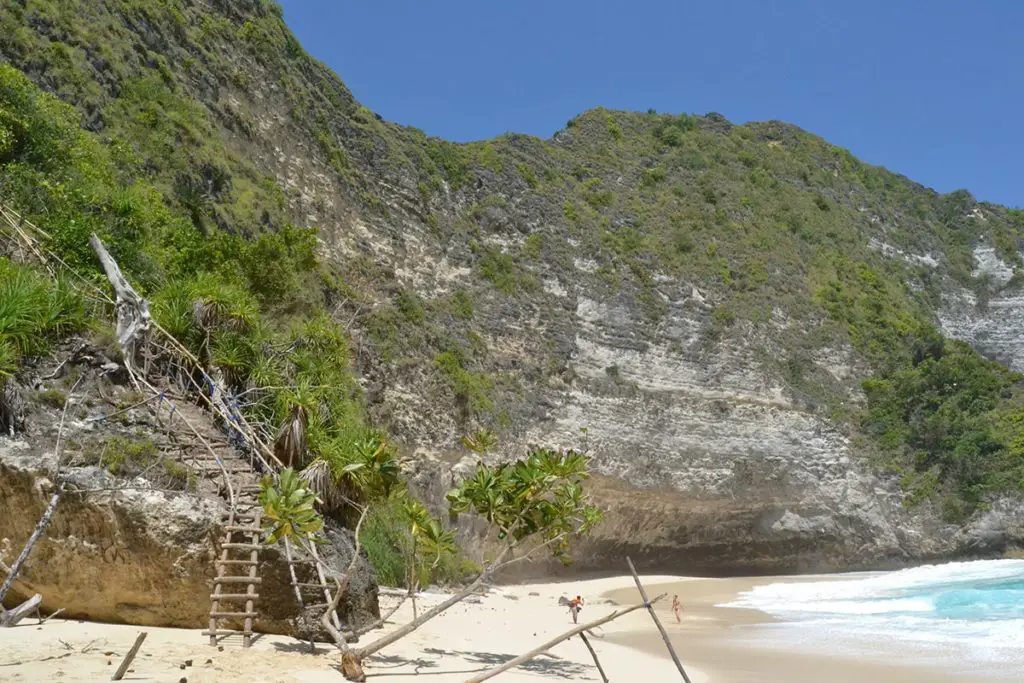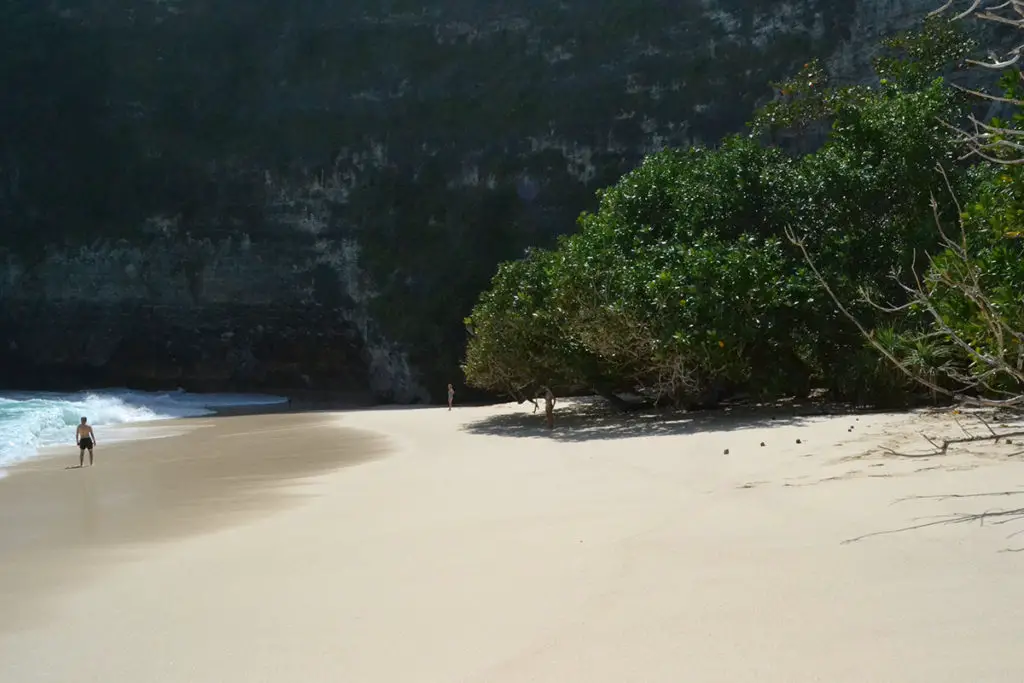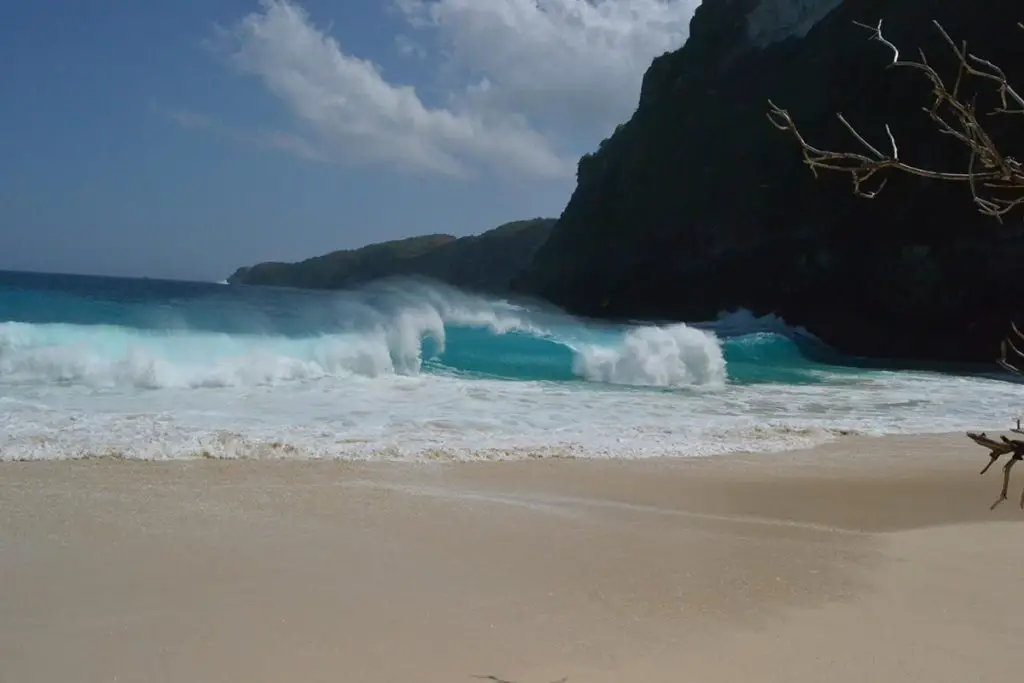 After I visited the stunning Kelingking Beach, we headed over to the second landmark – Angel's Billabong.
It represents a beautiful natural lagoon. When there is a lack of waves, you can come down slowly and carefully. Local people were telling us that there were even cases where people lost their lives that were too close to the edge and after a strong wave; they were sucked into the ocean.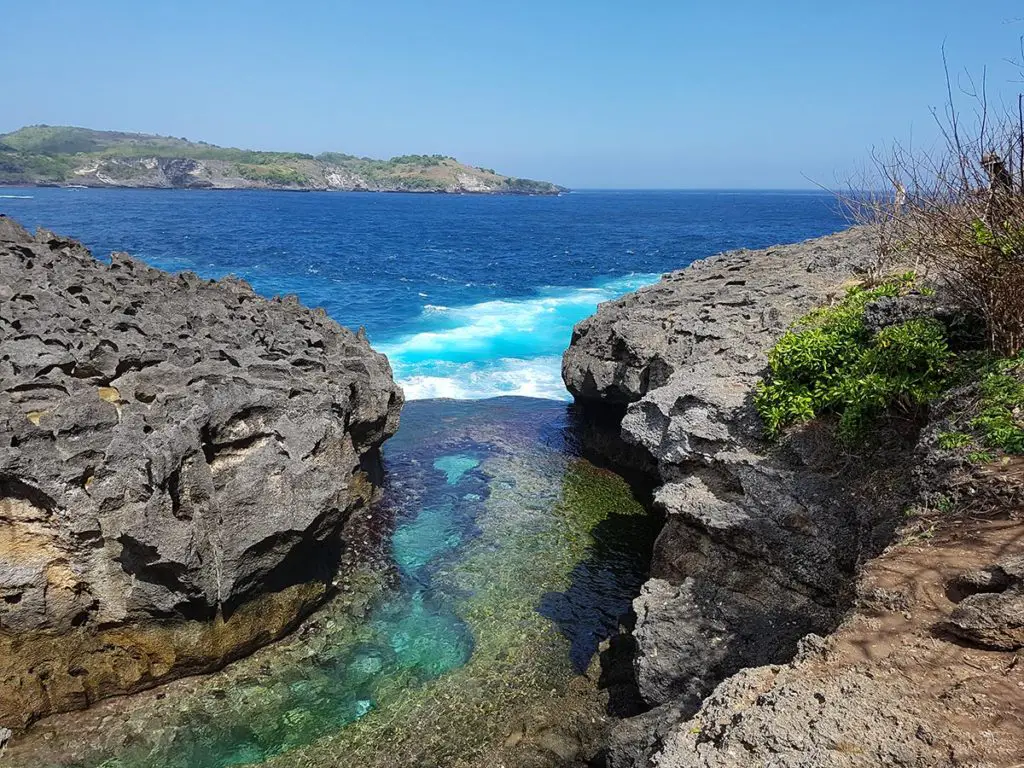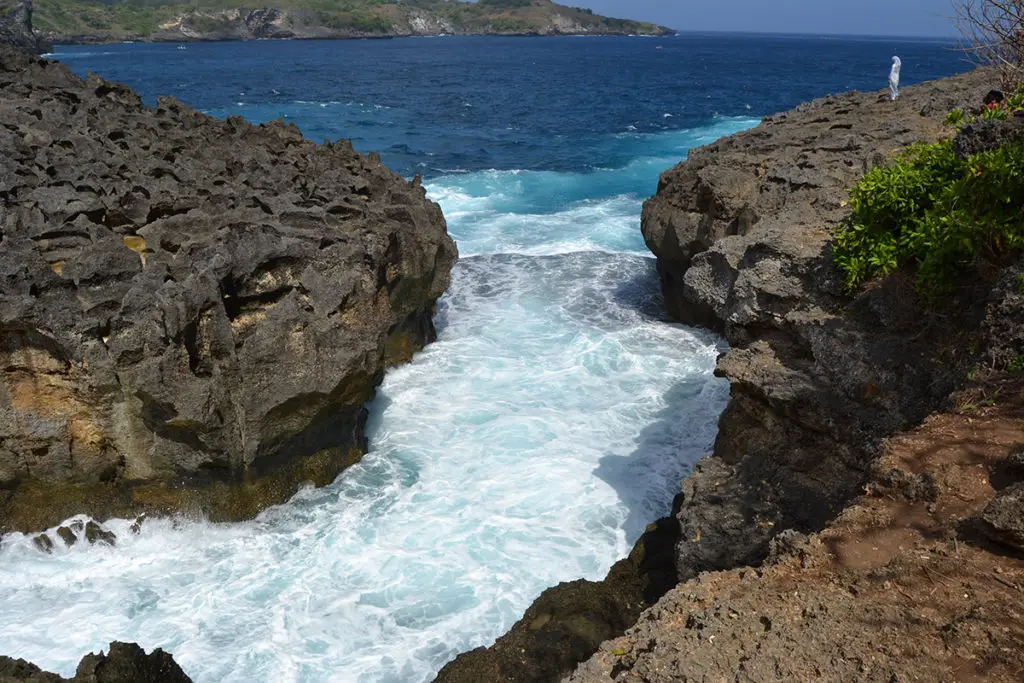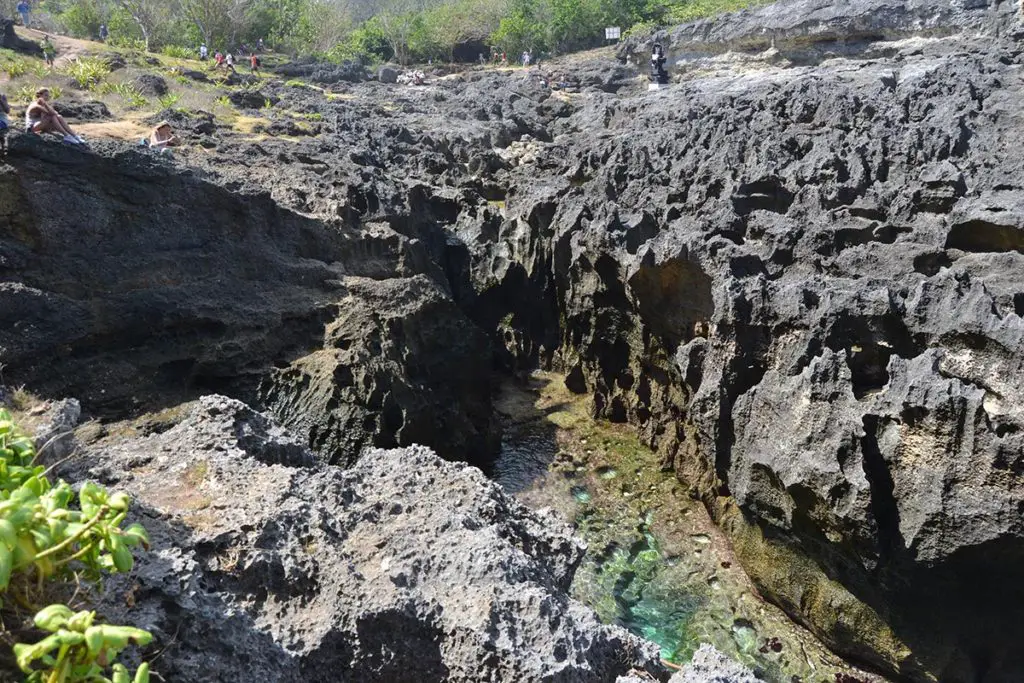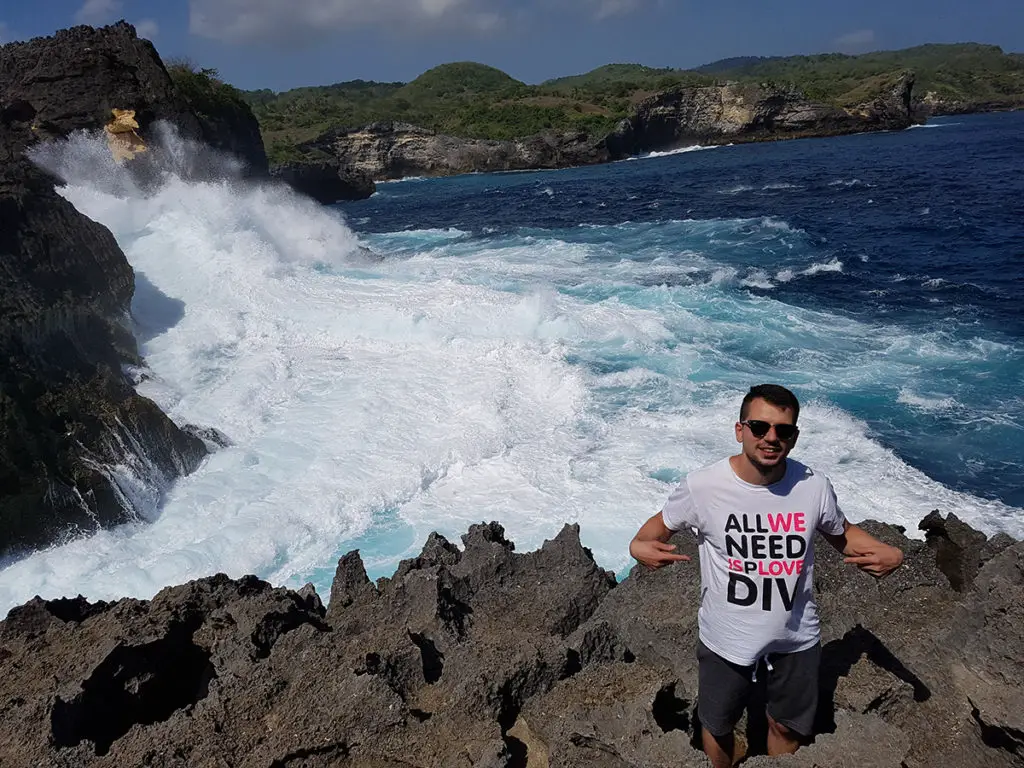 Less than 10 minutes from Angel Billabong is Broken beach (Pasih Uug). It represents a beautiful rock arch, formed by the water and its destructive force.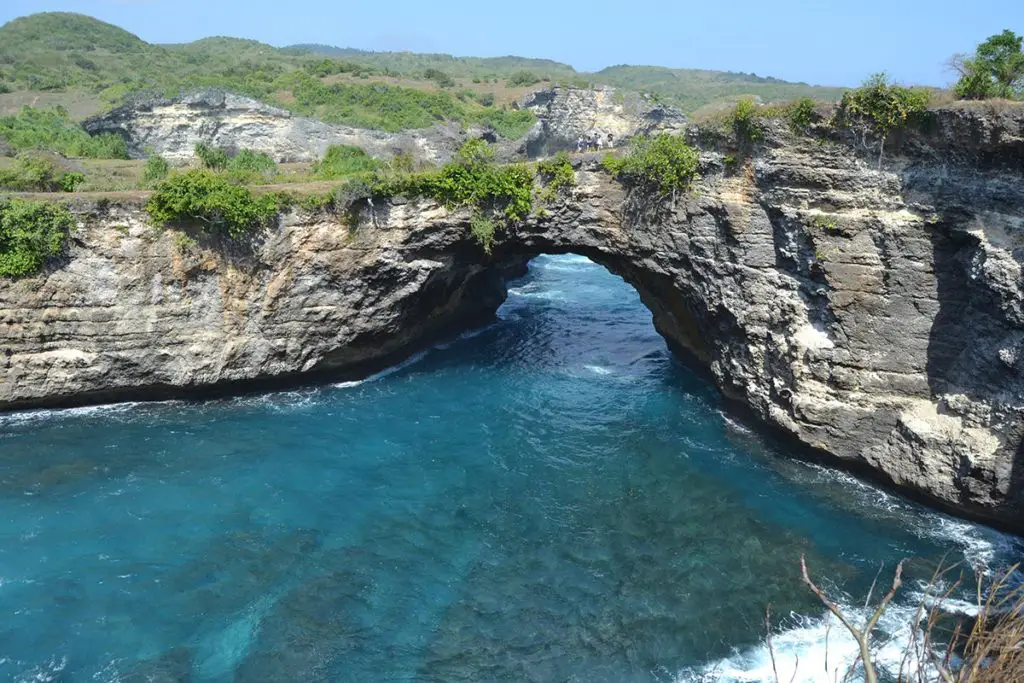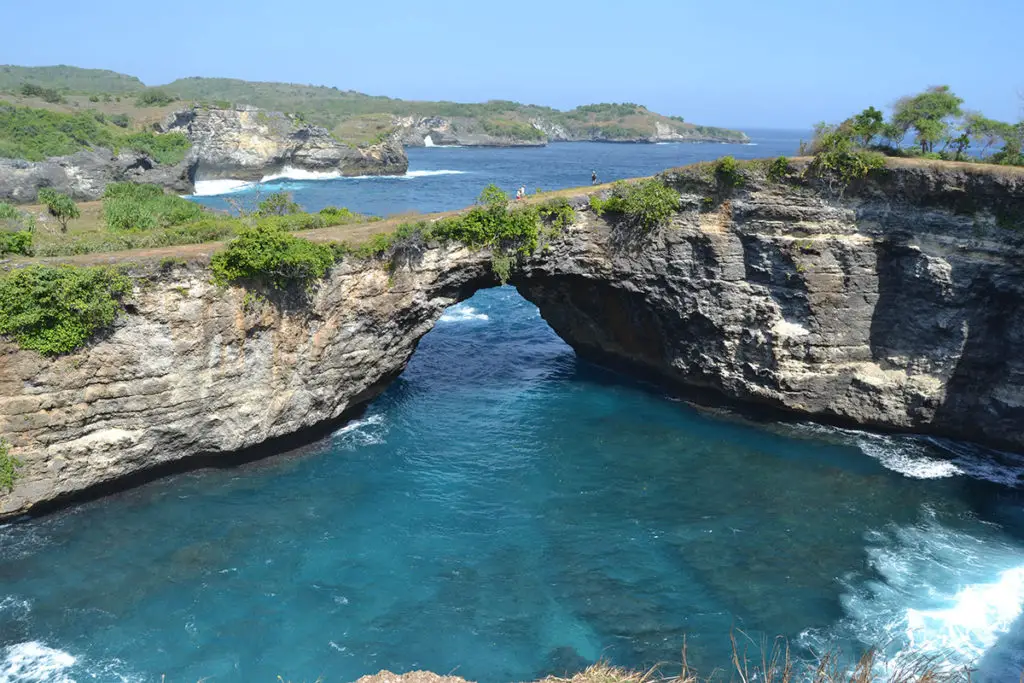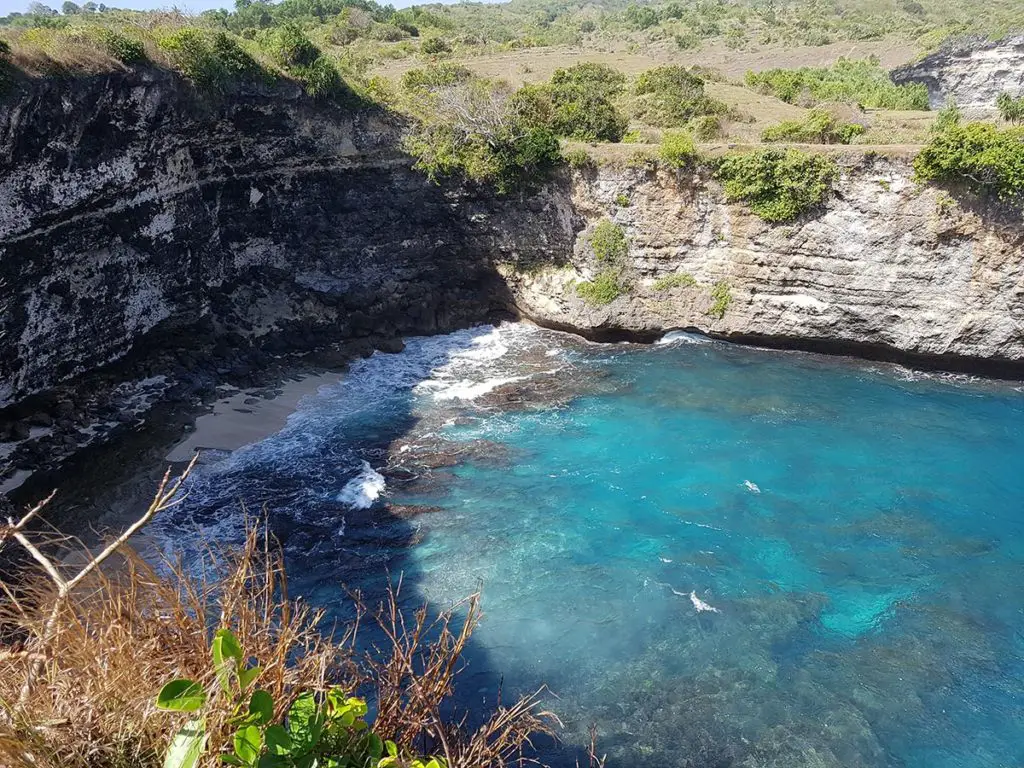 A magnificent beach with delicate white sand and clear blue water. Surrounded by large rocks, that create the feeling of seclusion.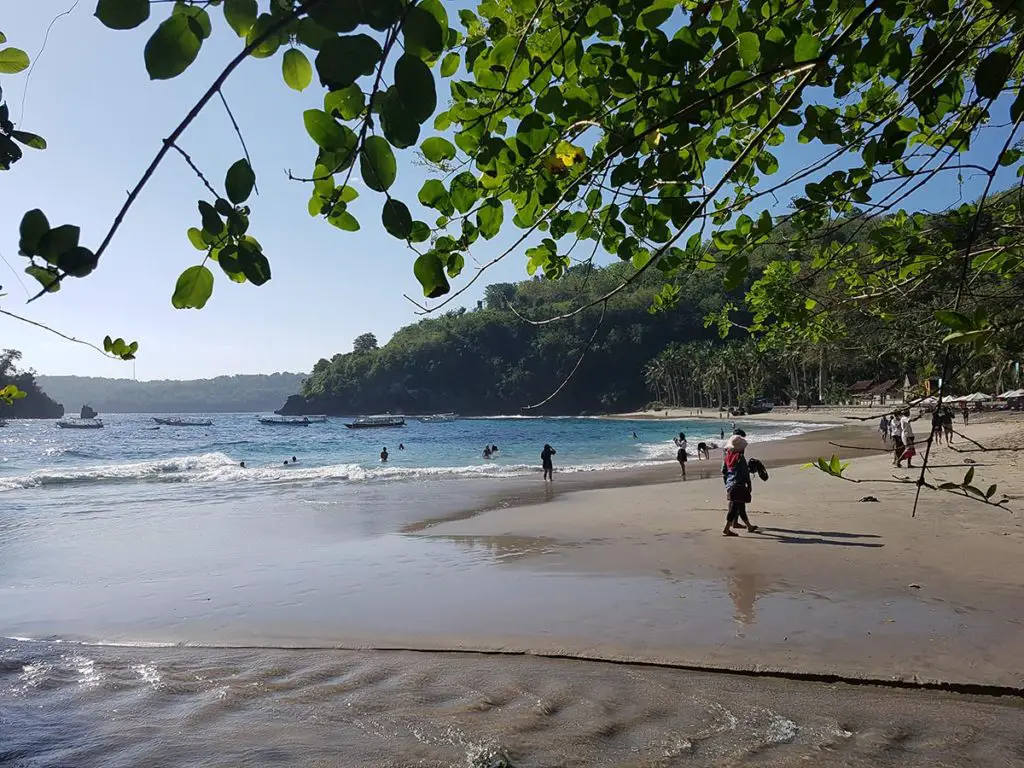 Getting Around Nusa Penida
This is the best way to explore around Nusa Penida. You can grab a scooter for around 60,000 IDR (≈ 4 €) per day and is easily rentable straight from the harbour. You should be extremely careful on the road, due to the potholes and dangerous roads.
If you're not confident to ride a scooter, you can hire a driver with a car for around 600,000 IDR (≈ 39 €) per day.
Where to Stay in Nusa Penida
There are lot of places to stay on Nusa Penida, especially around the north of the island.
Nuansa Penida Hostel is a wonderful place with a very nice and clean pool. The property is well designed and maintained, and features several dormitories.
Nusa Penida is such a wild and untouched place in Indonesia that one day is extremely insufficient to see all the beauties. Unfortunately, during the next years, a bigger and bigger tourist boom is to be expected. The local ones have already started a process of building hotels, villas, and private houses, destroying entire forests on the hills of the island. I highly recommend visiting this entire heaven as soon as possible.