Looking for things to do in Plovdiv? Feel the pulse of this beautiful, ancient city with my list of the best things to do in Plovdiv for 2 days.
Why We Should Visit Plovdiv?
Plovdiv is the second largest city in Bulgaria after the capital Sofia. There's evidence that the city is one of the oldest in Europe, founded around 6000 years BC. In fact, scientists claim that Plovdiv is the sixth oldest settlement in the world. It is also known as "The city of seven hills", even though nowadays there are only six left. With its ancient history and rich cultural-historical heritage, Plovdiv is one of the most charming cities in Bulgaria to visit.
Explore the City with Plovdiv City Card
The best way to get to know the city and take advantage of all of its advantages is by using the Plovdiv City Card. The card is available for 24 as well as for 72 hours. The price per adult for a physical city card is 24.00 BGN (€12) for 24 hours and 36.00 BGN (€18) for 72 hours. The pack includes a free city map as well. If you prefer a digital city card that you can buy online, the price is 22.00 BGN (€11) for 24 hours and 33.00 BGN (€16.5) for 72 hours. The card gets activated automatically after the first time you use it.
The card provides you with free access to ten of the best museums and galleries in the city, including Plovdiv's absolute masterpiece – the Ancient theatre. Besides all of this, with the Plovdiv City Card you can take advantage of discounts at different locations, shops and entertainment venues. The card is comfortable and easy to use, and it will spare you from purchasing a separate ticket for every landmark. The more places you visit, the more money you will save.
Things to Do in Plovdiv: Day 1
Let's explore the best things to do in Plovdiv. Unlike Sofia in Plovdiv you can see most of the landmarks on foot. Almost all of them are located in the Old town and the central part of the city, so you would not need to use public transport.
There are free walking tours in English daily in the central part of Plovdiv. They are organized by 365 Association. The tour is the perfect way to get acquainted with the main landmarks in the city as well as learning historical facts. The tours are organized every day at 11 a.m. and 6 p.m. (from May to September) and at 2 p.m. (from October to April) in front of the Municipality building on Plovdiv's main street.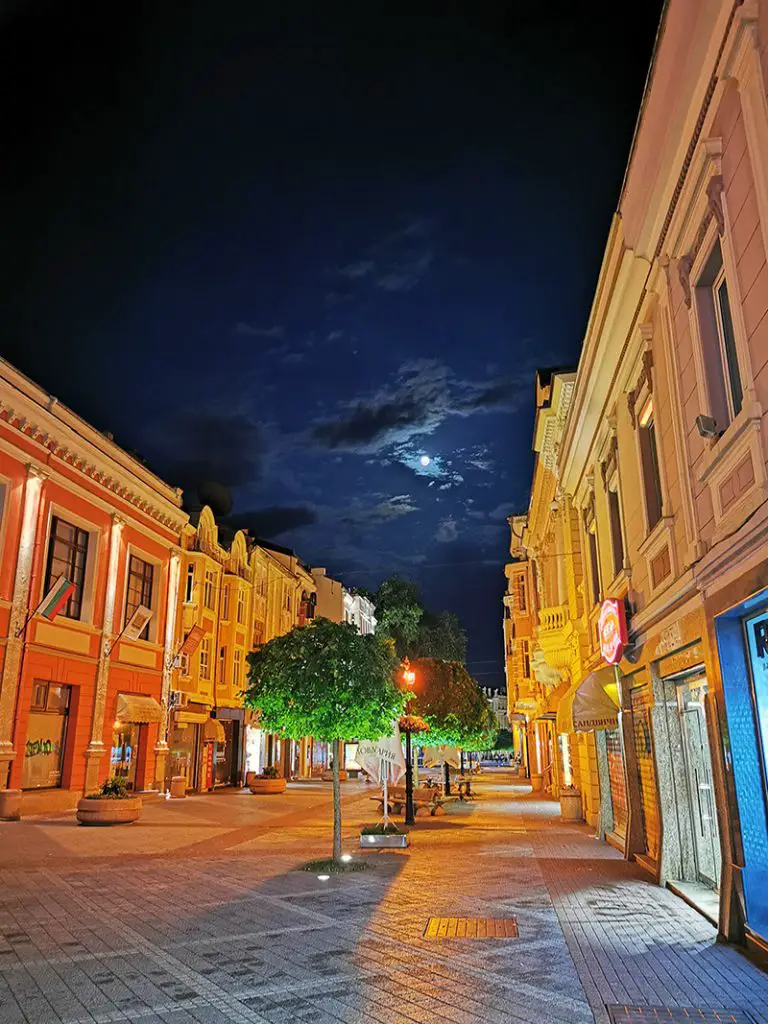 The Old town in Plovdiv is one of the places that will bring you back to the era of the Revival. It is located on three of the hills – Nebet Tepe, Dzhambaz Tepe and Taksim Tepe close to the main pedestrian street in the city. The charming colourful architecture, Roman heritage, the view from Nebet Tepe, the paved streets, the wonderful museums and galleries, churches, craft and souvenir shops as well as the many restaurants, make this part of town preferred for walks. Set a few hours aside to get lost and dive into the Old town's atmosphere.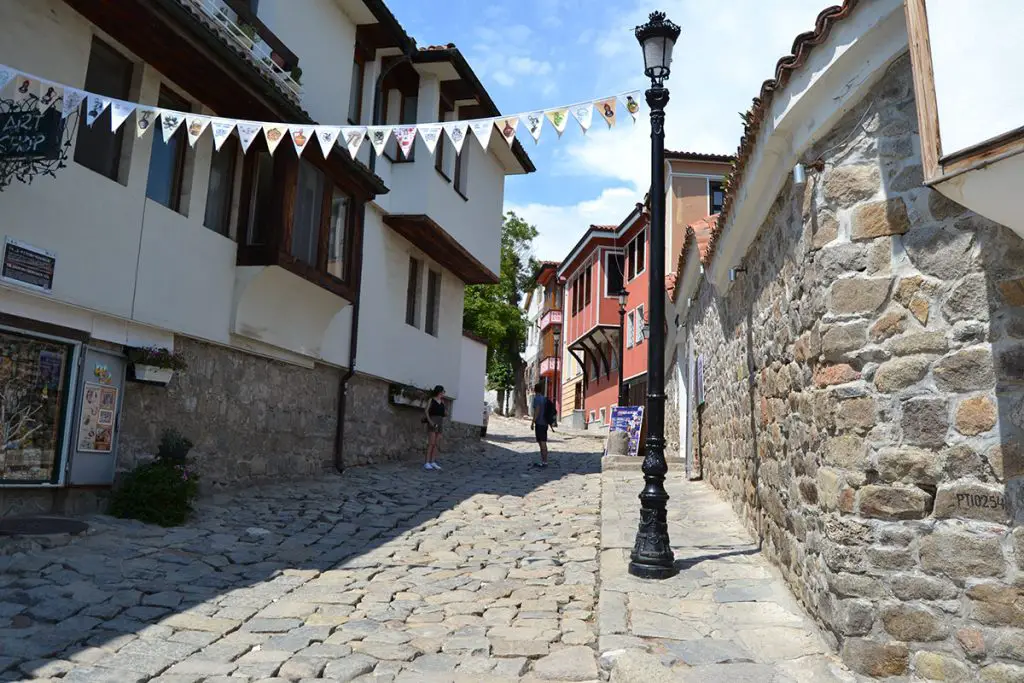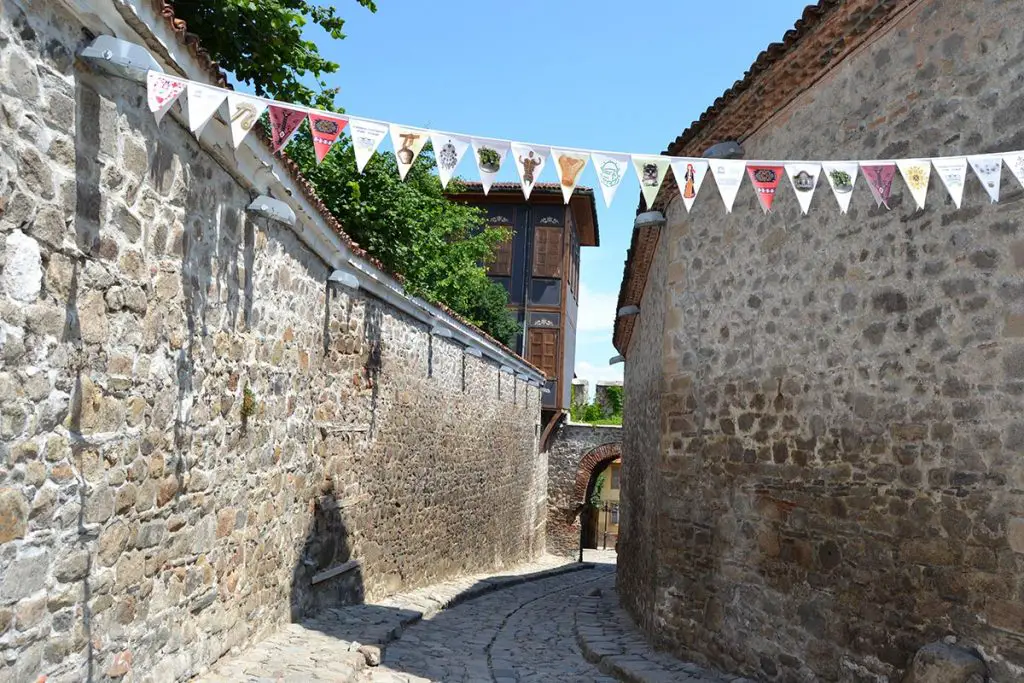 Balabanov House is one of Old Town's emblematic houses. The architecture and structure of the house are impressive. Like most houses in this part of town it is built with a larger upper floor because of taxes. It is a typical example of a house, built by a rich merchant. The rooms are excellently furnished with expensive pieces of furniture, carved ceilings and painted walls. It was built in the beginning of the XIX century, and during the 30's it was demolished to the ground. Its full restoration was planned in 1971.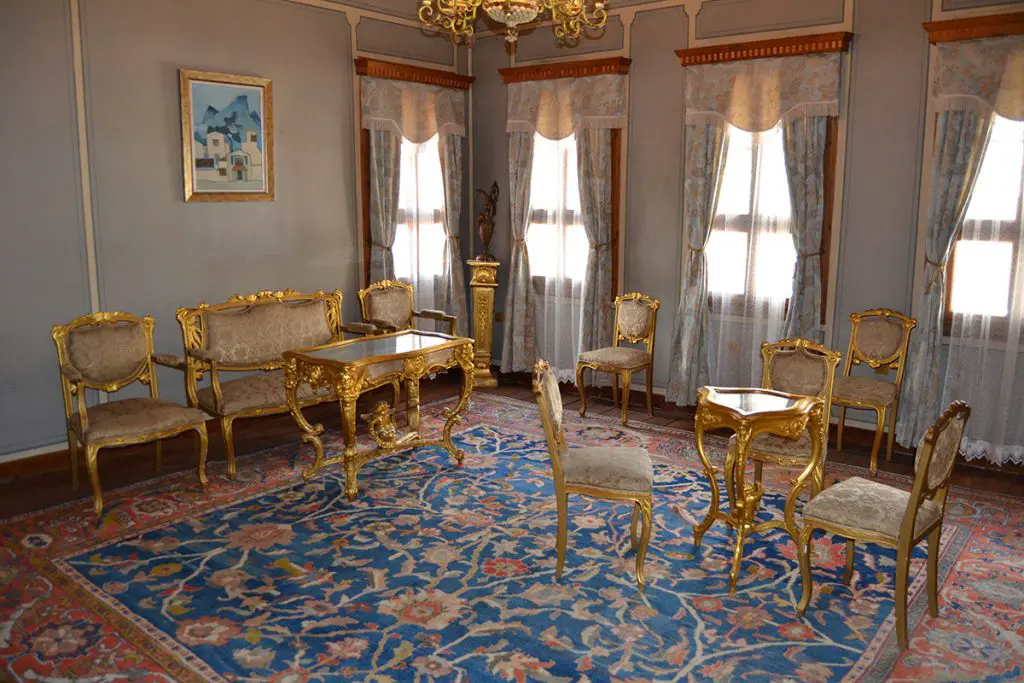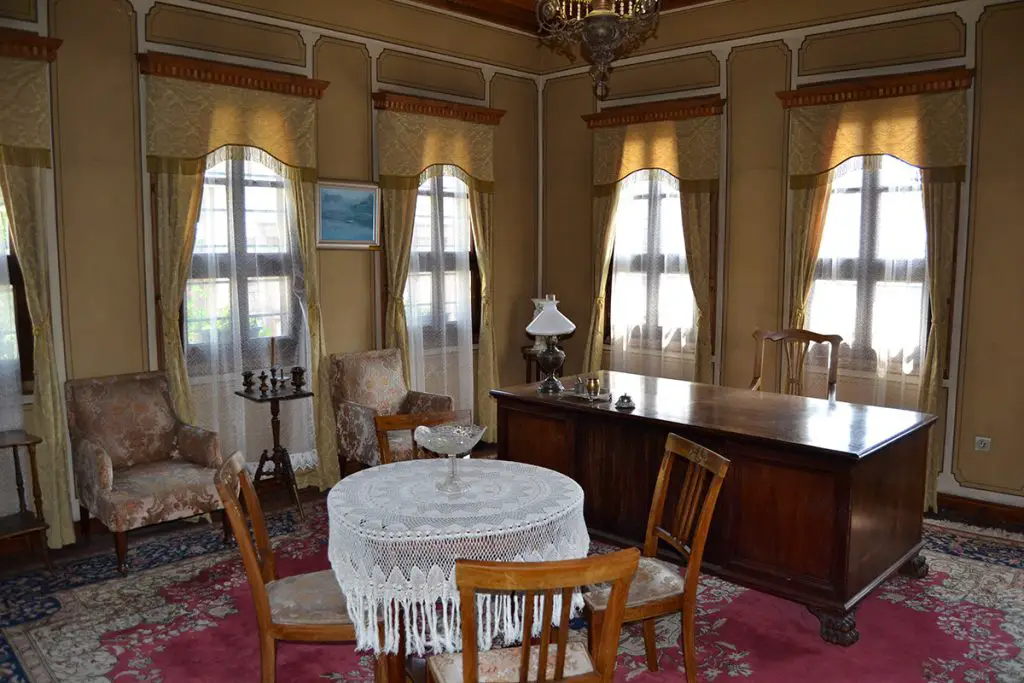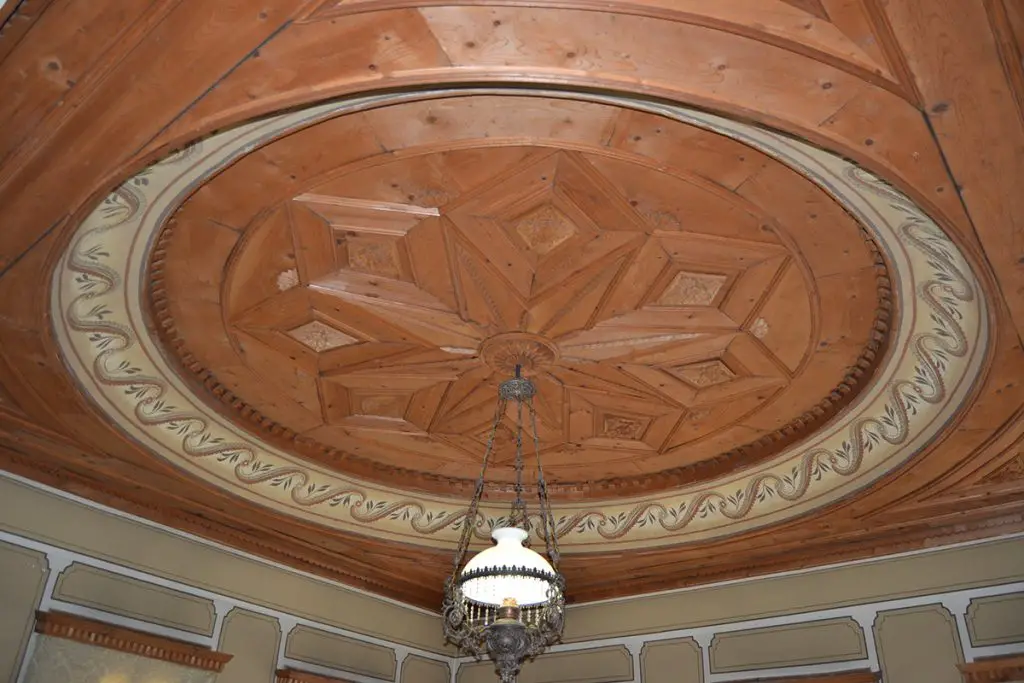 Working hours and price:
Monday – Sunday 9 a.m. – 5.30 p.m.
Admission: 5.00 BGN (€2.50); Free with Plovdiv City Card.
One of Old Town's pearls is Hindlian House. It is one of the few symmetric Plovdiv buildings kept in its original form. This blindingly beautiful house is richly decorated with taste and bright colors. The beautifully painted murals and images from different cities such as Venice, Saint Petersburg and others are impressive. Maybe the most special room in the mansion is the bathroom. It had floor heating as well as running warm and cold water.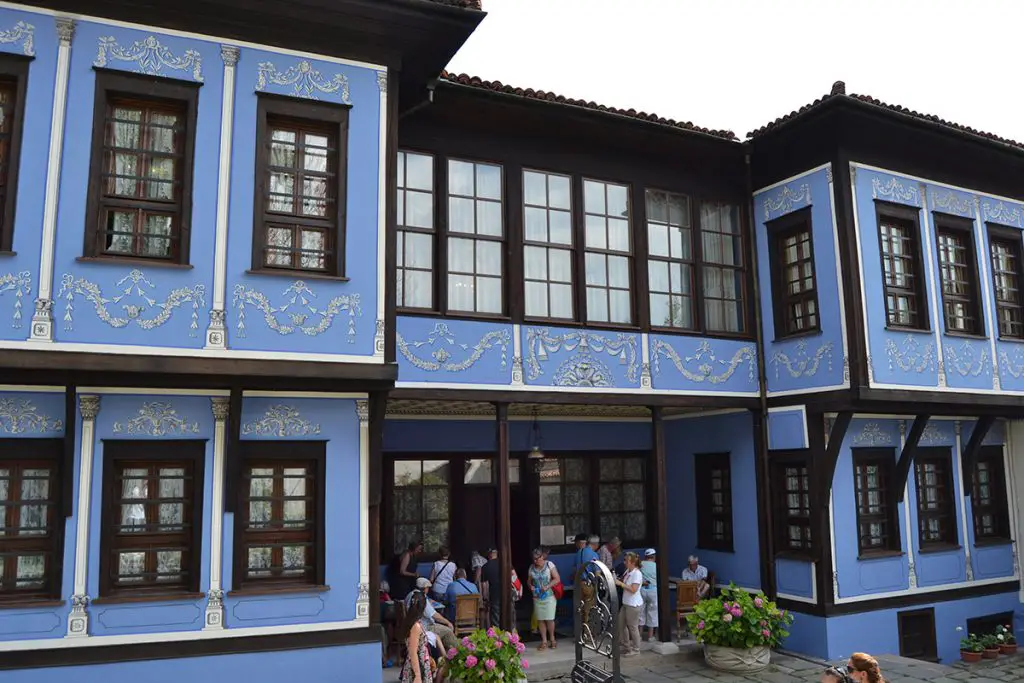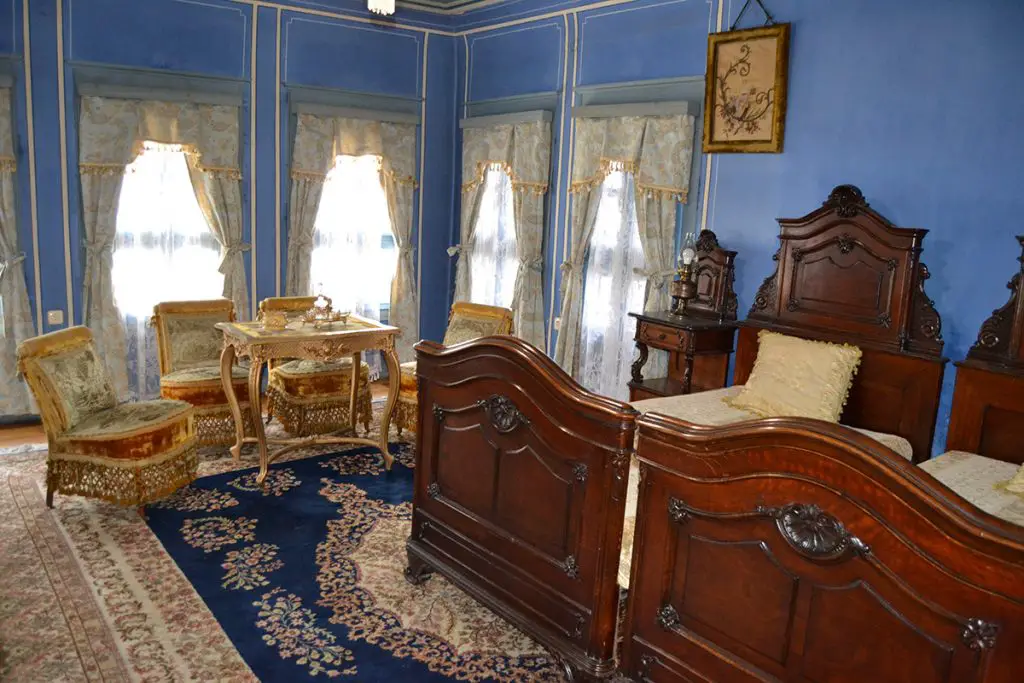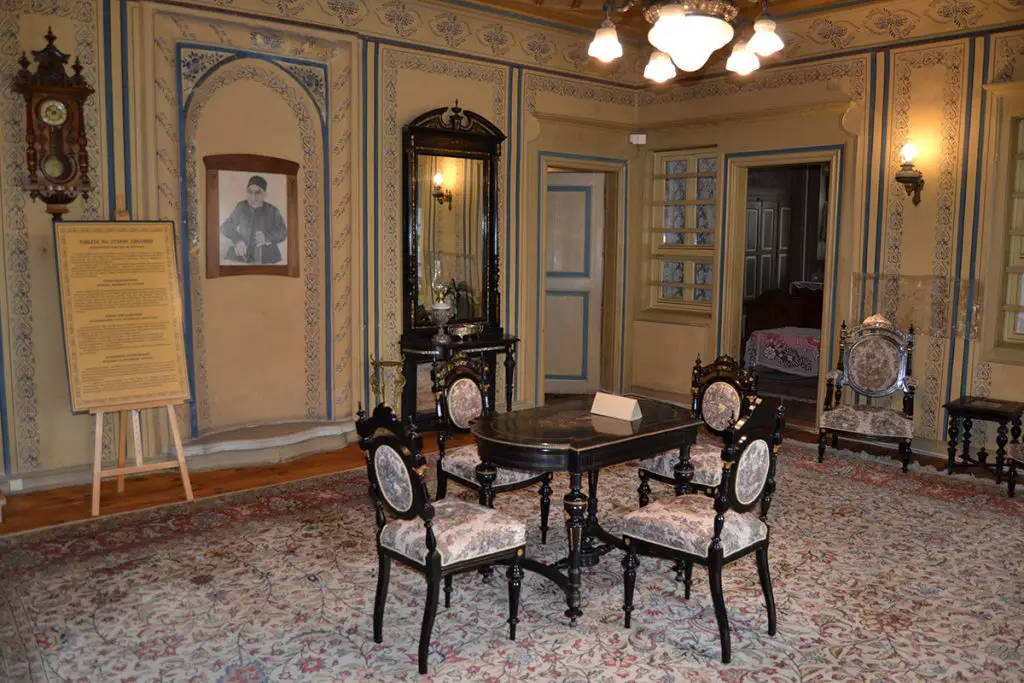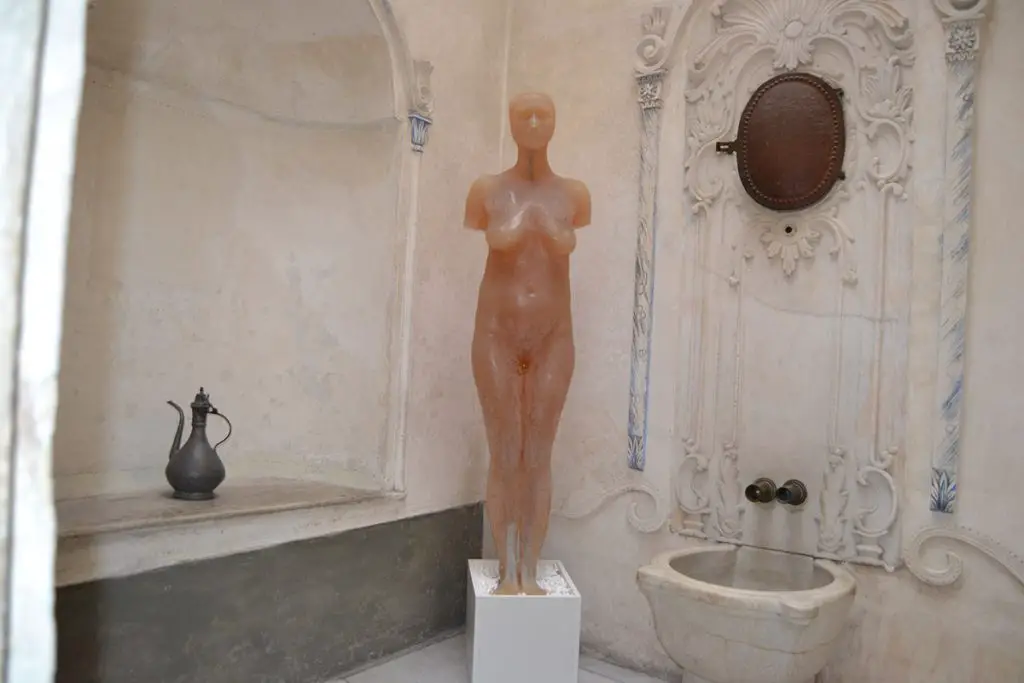 Working hours and price:
Monday – Sunday 9 a.m. – 5.30 p.m.
Admission: 5.00 BGN (€2.5); Free admission with Plovdiv City Card.
Regional Ethnographic Museum
The Plovdiv Regional Ethnographic Museum is housed at The Kuyumdzhioglu House, a cultural landmark of national value. The building is four floors tall, each covering 570 square meters, two big saloons and 12 rooms with unique wooden carved ceilings. The house has a beautiful exterior and an interior with a rich collection of items. Here is the place to learn about Bulgarian culture and traditions.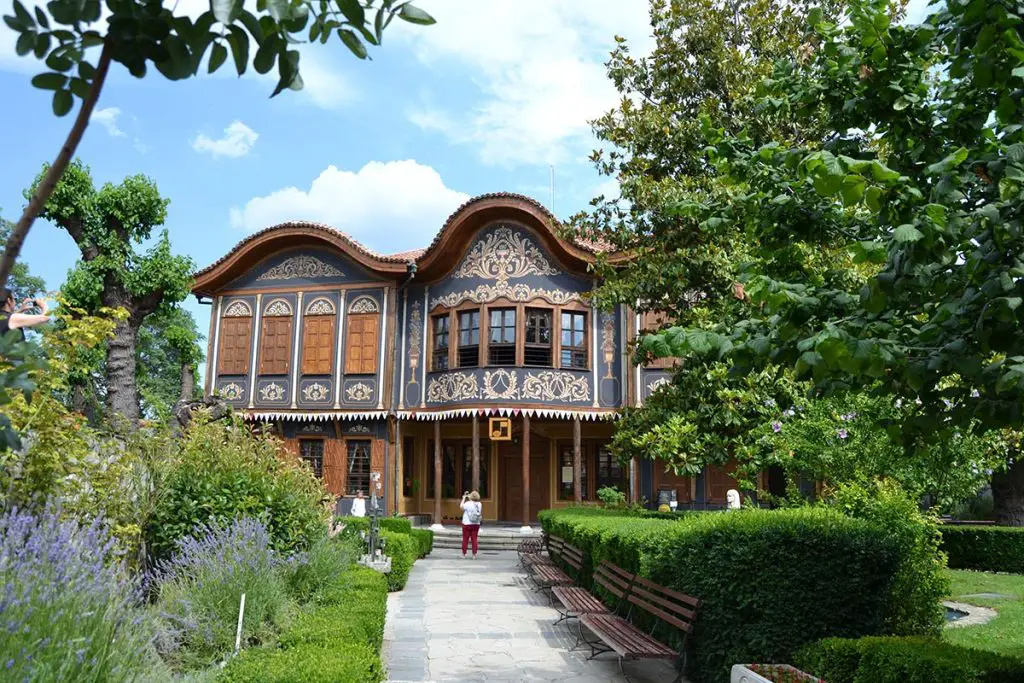 Working hours and price:
November – March: Monday – Sunday – 9 a.m. – 5 p.m.
April – October: Monday – Sunday – 9 a.m. – 6 p.m.
Admission: 6.00 BGN (€3).
Ancient theatre
One of the most thrilling things to do in Plovdiv is visiting the famous Ancient theatre. The biggest monument in Old town without a doubt is the Ancient theatre. The Ancient theatre has been constructed in the 90s of I century A.D. during the reign of Emperor Domitian. It is hard to believe how Romans constructed such perfection, remaining in excellent condition up to this day, making it one of the most intact ones in the world. It could accommodate abous 5000 spectators. The theatre existed to the end of the 4th c. Nowadays it's still a stage for concerts, theatre plays, including opera and ballet. It gives an amazing view of the Rodopi mountains, which cover the southern part of Bulgaria and parts of Greece.
Working hours and price:
Monday – Sunday – 9 a.m. – 5 p.m.
Admission: 5.00 BGN (€2.5); Free with Plovdiv City Card.
Tsar Simeon's Garden is located close to the central pedestrian street. Its an ideal place to hide from the scorching sun during the summer days. This is where the famous singing fountains are located and on Thursday, Friday and Saturday there is a light music show. During the summer the attraction starts its musical show at 21:30.
Things to Do in Plovdiv: Day 2
Kapana is Plovdiv's bohemian district. There is no way of skipping this part of town, located between the main pedestrian street, Old Town and the Roman Stadium. The narrow paved colourful streets are full of cafes, restaurants, bars and small stores. At night the streets come to life, full of young people, who prefer Kapana as a place to have fun. A few times per year Kapana hosts different events and festivals, which during the past few years keep getting more and more popular.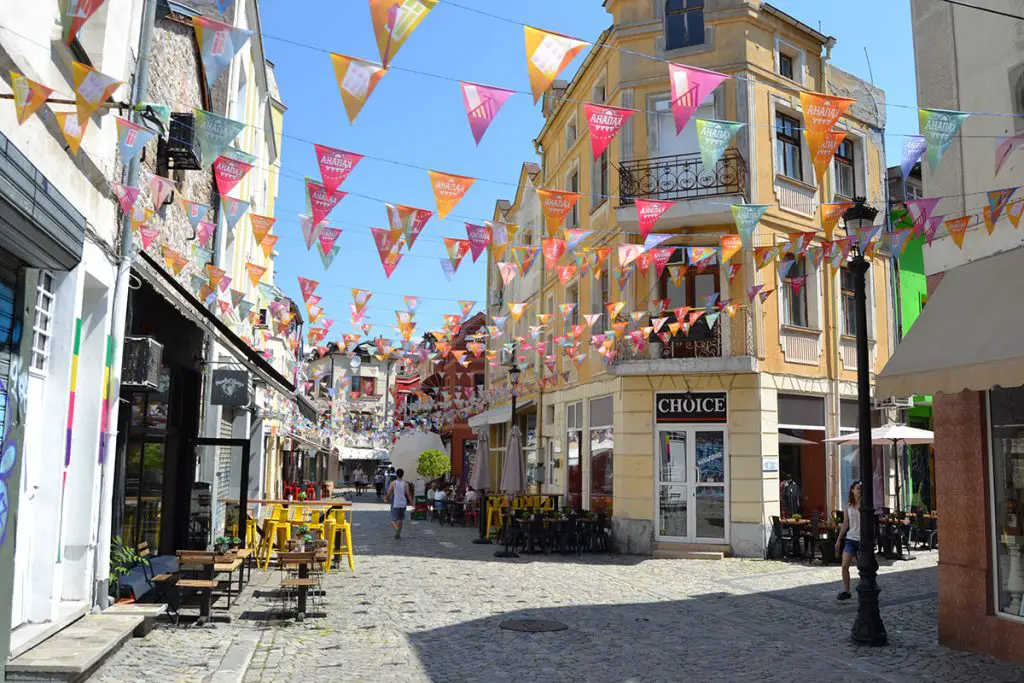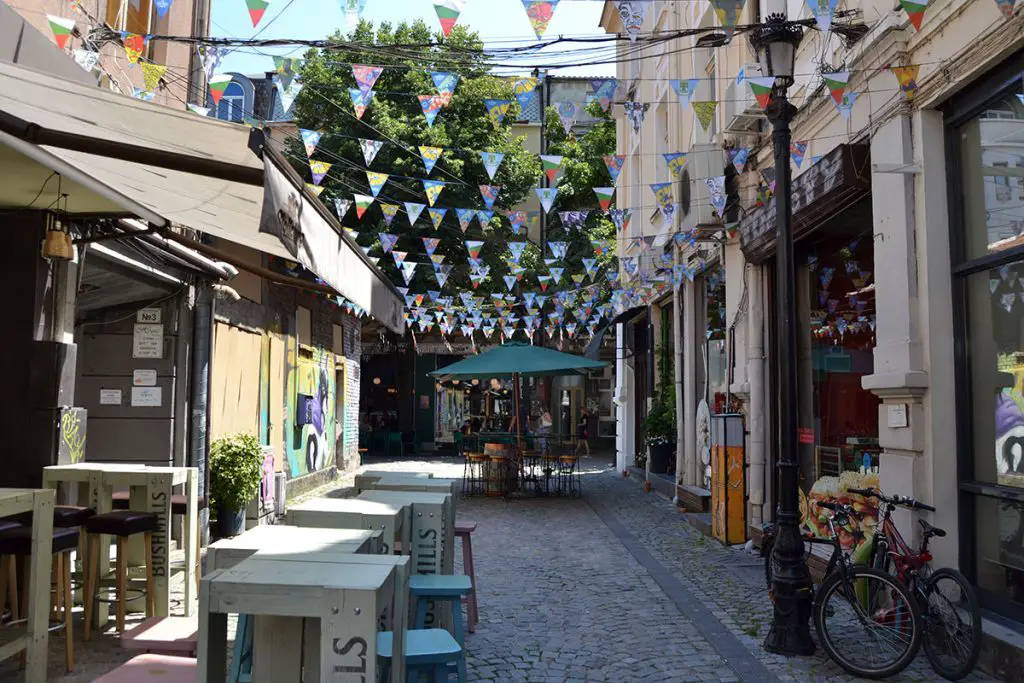 Plovdiv Arts & Crafts District Tour
With this tour you will have the opportunity of getting a glimpse of Plovdiv's beating heart and diving into Kapana's history. You will learn why the area was created as a center for craftsmen and how it changed with the years. During the tour you will get familiar with the contemporary street art here and who is behind it.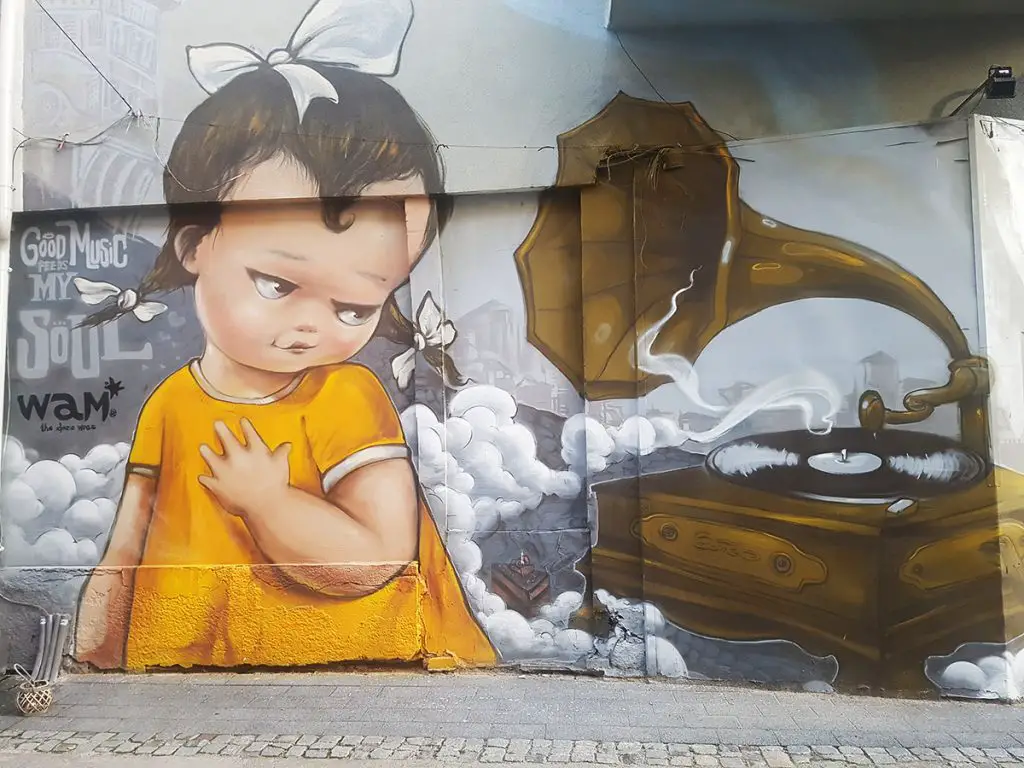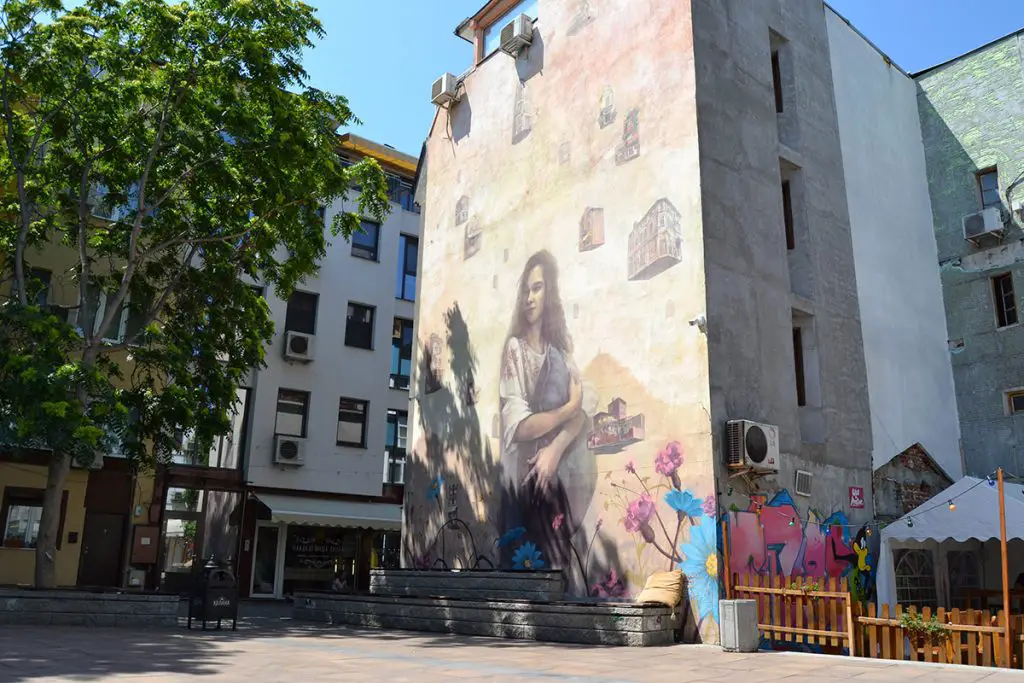 The tour starts every Saturday and Sunday, at 11 a.m. from May to September and at 2 p.m. from October tо April at the Municipality Building of Plovdiv. It takes around two hours and the price of the ticket is 18 BGN (€9) per person, but if you have a Plovdiv City Card there is a discount of 4 BGN (€2).
The Stadium of Philippopolis
The Stadium of Philippopolis was built in the beginning of ІІ century during Emperor Hadrian (117 – 138)'s rule. It is located in the heart of the city under the central pedestrian street, next to Dzhumaya Mosque. The Stadium is another construction remaining from Ancient Rome's heritage. The most interesting thing is that the whole pedestrian street lies on ancient Roman ruins. Nowadays you can only see a small part of that.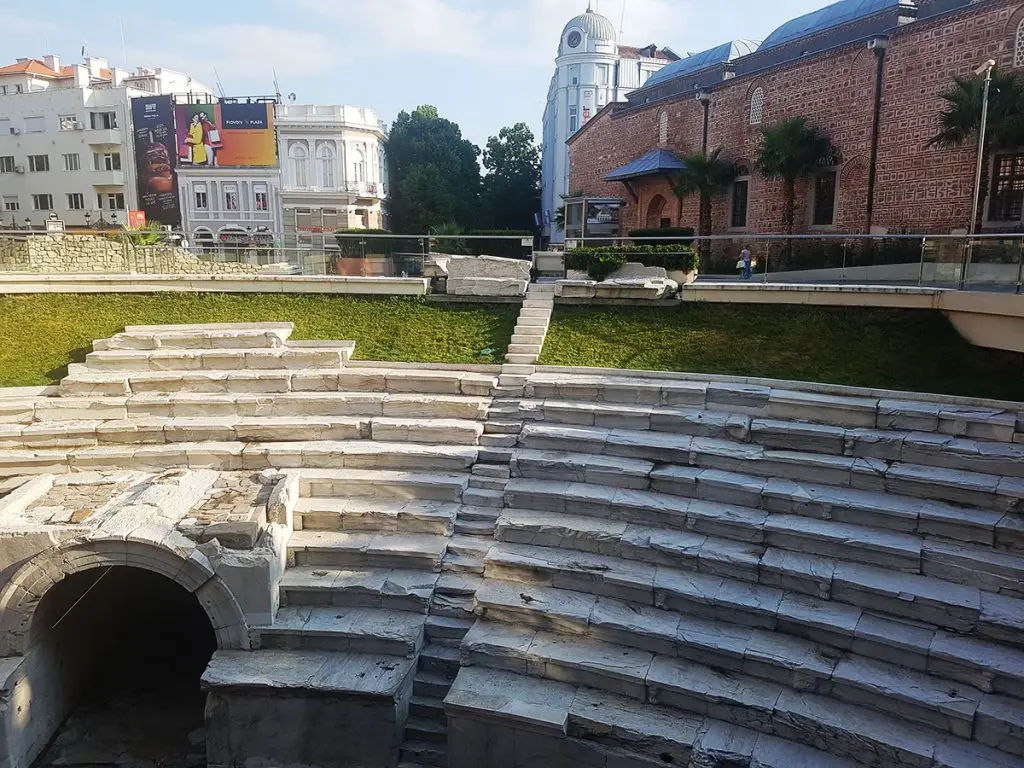 If you love alcohol beverages here you can dive into the history of distillation in Bulgaria and taste a variety of typical Bulgarian beverages. The most popular drink in Bulgaria is rakia. Besides that, you will have the opportunity of trying sweet liqueurs made from roses, melon and mint, as well as purchase some unique and tasty drinks, not sold in stores. With Plovdiv City Card you get 20% off when you buy 2 bottles of alcohol.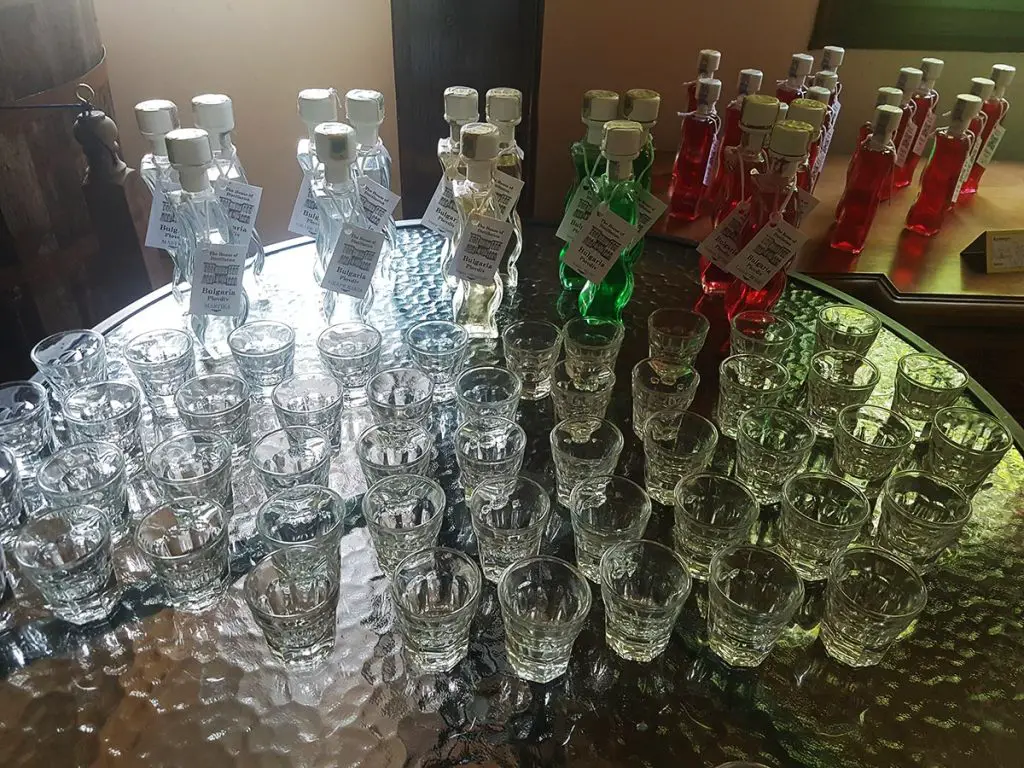 The Small Basilica in Plovdiv dates from the V century. It was discovered by accident during construction works in 1988. It has a rich architectural decoration and well-kept mosaics, with an attached baptistery. There are Christian symbols such as pigeons and a deer, drinking water from a stream, depicted on the multicolor floor mosaic. It is located a bit outside of the center of the city, but the trip is definitely worth it.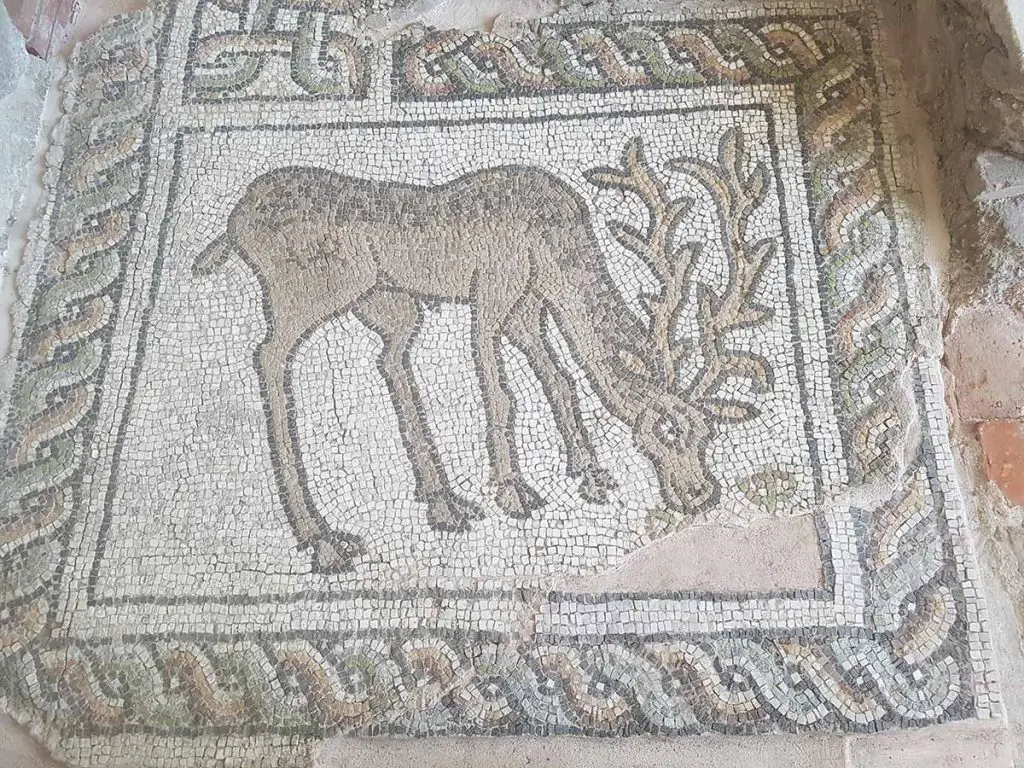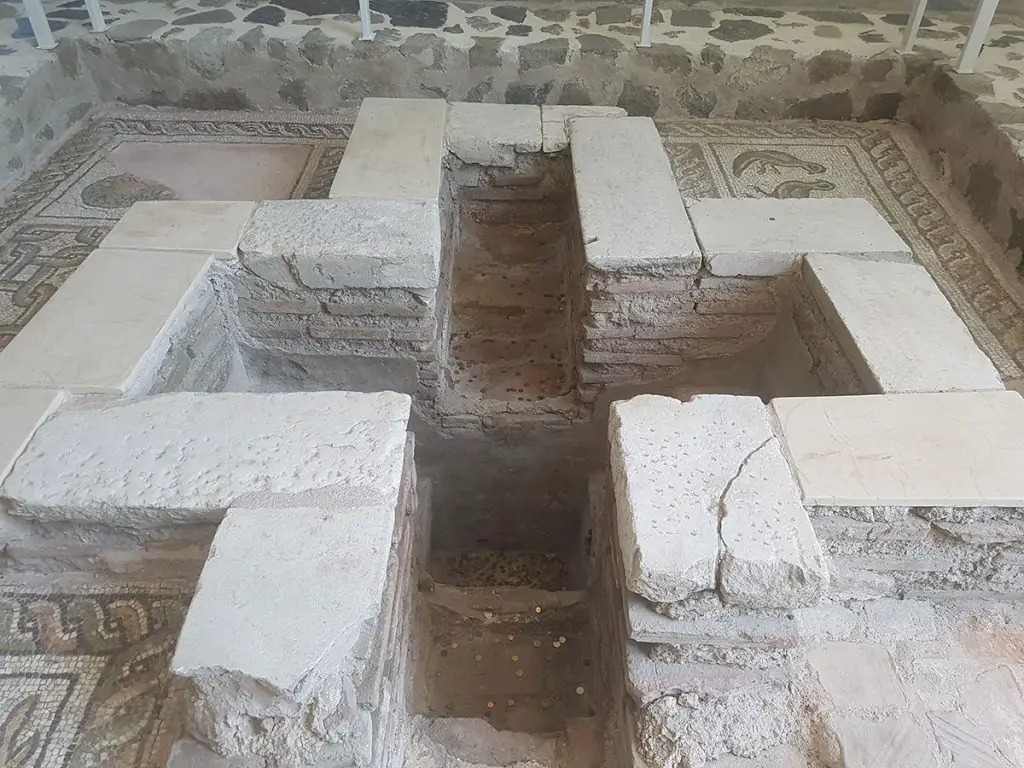 Working hours and price:
Monday – Sunday – 9 a.m. – 5 p.m.
Admission: 5.00 BGN (€2.5); Free with Plovdiv City Card.
Take a stroll along the hills
As I already mentioned Plovdiv is famous as "the city of seven hills", even though there are only six left nowadays. One of them was destroyed, and now there is a big shopping mall located there. Don't miss climbing to the top of one of them to enjoy the beautiful view.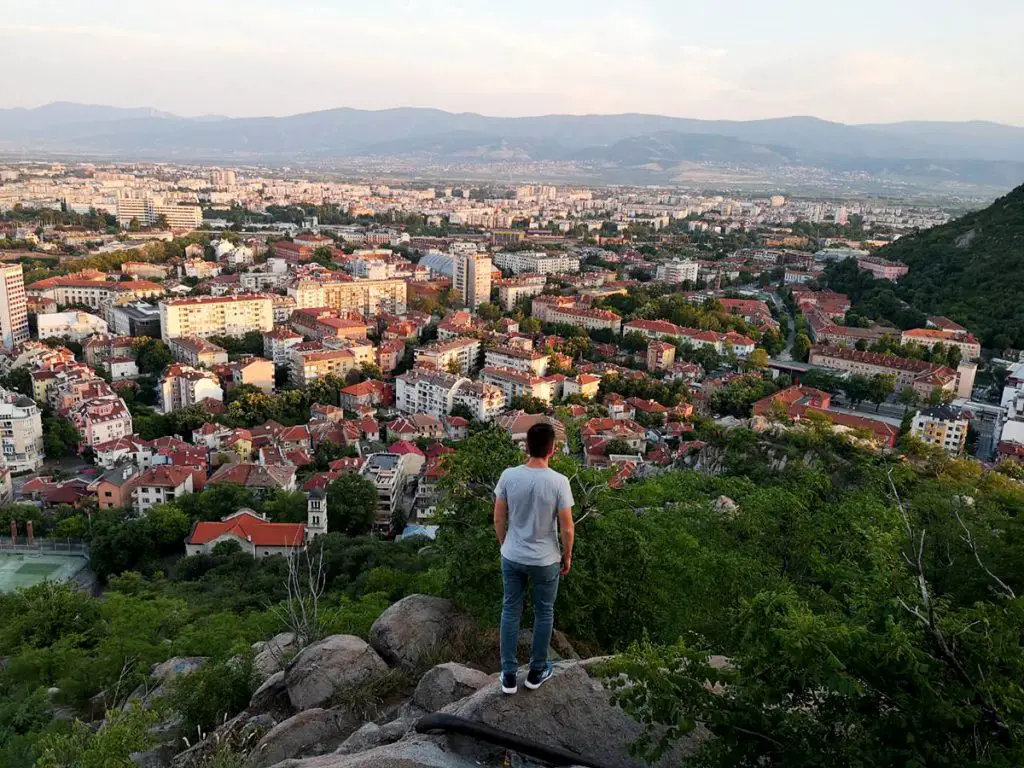 So there you have it, the top things to do in Plovdiv for 2 days.
Where to Eat and Drink in Plovdiv?
Pavaj is a great place with an incredibly interesting menu and delicious food. It is part of Kapana's lively atmosphere and one of the preferred eating spots for Plovdiv's locals and guests of the city. The menu is innovative enough with traditional Bulgarian food and quality local rakia.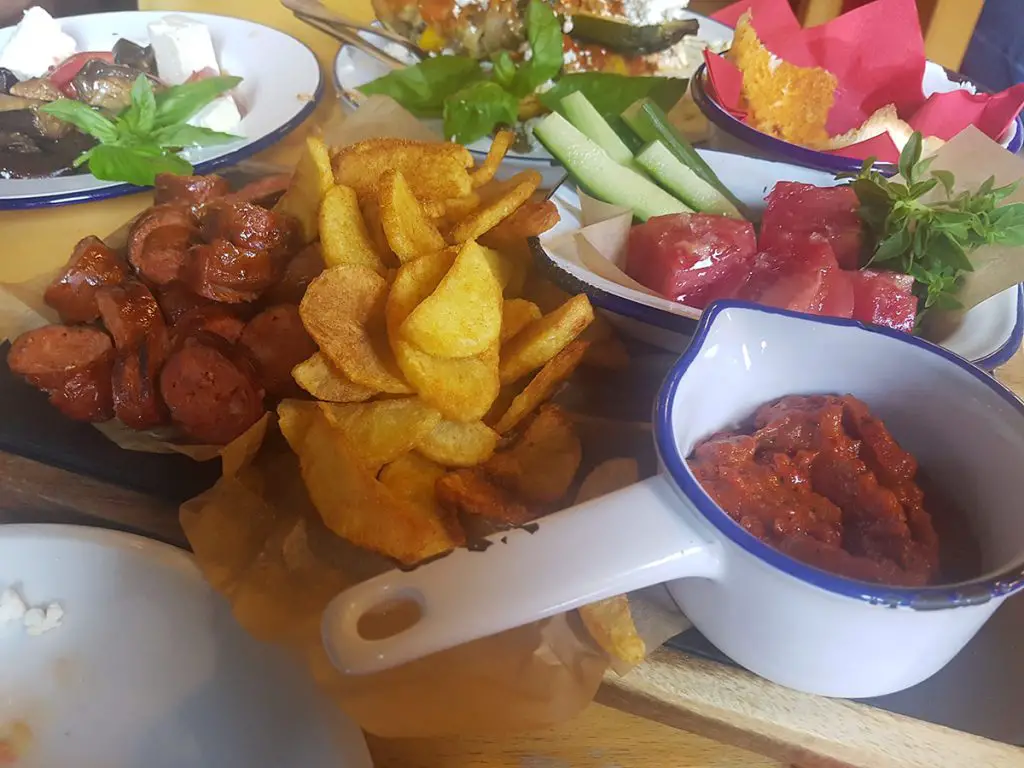 No wonder that Pavaj got the Readers' favourite award at the Bacchus restaurant of the year competition.
The only downside to the restaurant is the lack of a POS terminal which is incredibly odd considering the many foreigners that visit it.
Working hours: Tuesday – 16:30 – 23:00; Wednesday – Sunday – 12:00 – 23:00; Closed on Monday
At Multi Culti you can enjoy delicious international cuisine, without having to travel far. It is located in Kapana and is one of the city's favourites. It's pleasant and comfortable with an extravagant interior. The food is incredibly tasty and varied from different cultures, served with finesse and a welcoming service! Besides that, they offer a wide selection of different wines.
Even though it's only a few years old, Multi Culti has already proved itself on the local scene, winning the Brunch restaurant of the year award at the Bacchus 2018 magazine awards.
With Plovdiv City Card you get 20% discount on Eggs Benedict.
Working hours: 08:30 – 23:00
Dukiana Coffee Roaster is a cozy place in Kapana, a heaven for those, who appreciate real coffee with an aroma. It will be prepared for you by a specially trained barista. Don't forget to visit when in Plovdiv. The coffee is 100% freshly baked every morning, you can even order online for your office or your home.
Website: Coffee Craftex
Working hours: Monday – Friday – 08:00 – 18:00; Saturday and Sunday – 09:00 – 18:00.
Cat & Mouse is located in Kapana and is a real heaven for true lovers of good beer. You can enjoy a wide variety of beers including craft beers. The place has an unforgettable atmosphere and incredibly friendly staff.
Working hours: 10:00 – 00:00.
How to Get to Plovdiv?
The easiest way to get to Plovdiv is from Sofia, where the biggest international airport in Bulgaria is located – Sofia Airport (SOF). Multiple busses and trains leave from the capital every day, but the fastest and most comfortable way is to go by car. The central auto and train station are located next to one another, so there is no way of getting confused. The trip with a bus takes a little over 2 hours, while it takes around 3 hours by train.
The nearest airport to Plovdiv – Plovdiv Airport (PDV) – is located in Krumovo village, which is 6 km away from the city. At the moment there are only regular flights from London.
If you are coming from Turkey you have to take the E80 European route. The distance from the border city of Svilengrad to Plovdiv is about 150 km.
Best Time to Visit Plovdiv
The best time to visit Plovdiv is during the spring and the fall. It is really pleasant in the beginning of April until the middle of June, as well as from the middle of September until the end of October. In recent years during the spring it rains abundantly, but most days you can enjoy sunny pleasant weather, perfect for walks. During the summer months it gets really hot, the winter is usually mild, but temperatures often go below zero.
Where to Stay in Plovdiv?
Plovdiv has a wide variety of accommodation options. During recent years a lot of different hotels for every type of tourist with every type of budget have been built.
Disclosure: This post contains affiliate links. If you click on certain links within this post and make a purchase, I receive a small commission at no extra cost to you. Thank you!
This luxury hotel is a real pearl, located meters away from the central pedestrian street and Tsar Simeon's garden. It has a charming unique atmosphere. The prices per night vary from 260 BGN (€133) per night.
The apartment is located in the heart of Kapana, where you can feel the pulsating rhythm of the area. It can accommodate two to four people; prices go from 73 BGN (€38) per night.
The Kuker Inn Hostel is one of the newest ones in the city, but it has already gained wide popularity. It is located only five minutes away by foot from the central pedestrian street and Kapana. The prices per night start from 28 BGN (€14) in a mixed room with 6 beds.