Last Updated on 13.10.2019 by Iliyan
Buenos Aires "the Paris of South America"
Buenos Aires is a real focal point of culture, art, football, nightlife, charming parks, architecture etc. It is a city that has many faces and an important center in South America. It's no accident it's called "the Paris of South America". The eclectic mixture of Latin-American atmosphere and European elegance makes this place one of the most captivating cities in South America. People are warm and friendly, the food is divine and the historical monuments and landmarks are everywhere. Let's start with the places that left an impression on me.
La Boca
La Boca is maybe one of my favorite places in Buenos Aires. The mass populating of the quarter started in the 1830s, when many Italian immigrants arrived here. Later many other immigrants from Spain, France and Ireland etc. joined them. People say that La Boca itself is the place, where the tango was originally created. Now one of the most famous streets in the city is Caminito. Caminito is a street museum with colorful small houses and cobble stoned streets. The place is picturesque, but too touristy. It is full of souvenir stores, restaurants and enigmatic tango shows. You will see beautifully painted facades some of which done by Argentinian artists. Besides Caminito the La Bombonera stadium is also located there, home to the most popular football club in South America – Boca Juniors. Be careful and don't end up in this part of town after dark because it can be dangerous.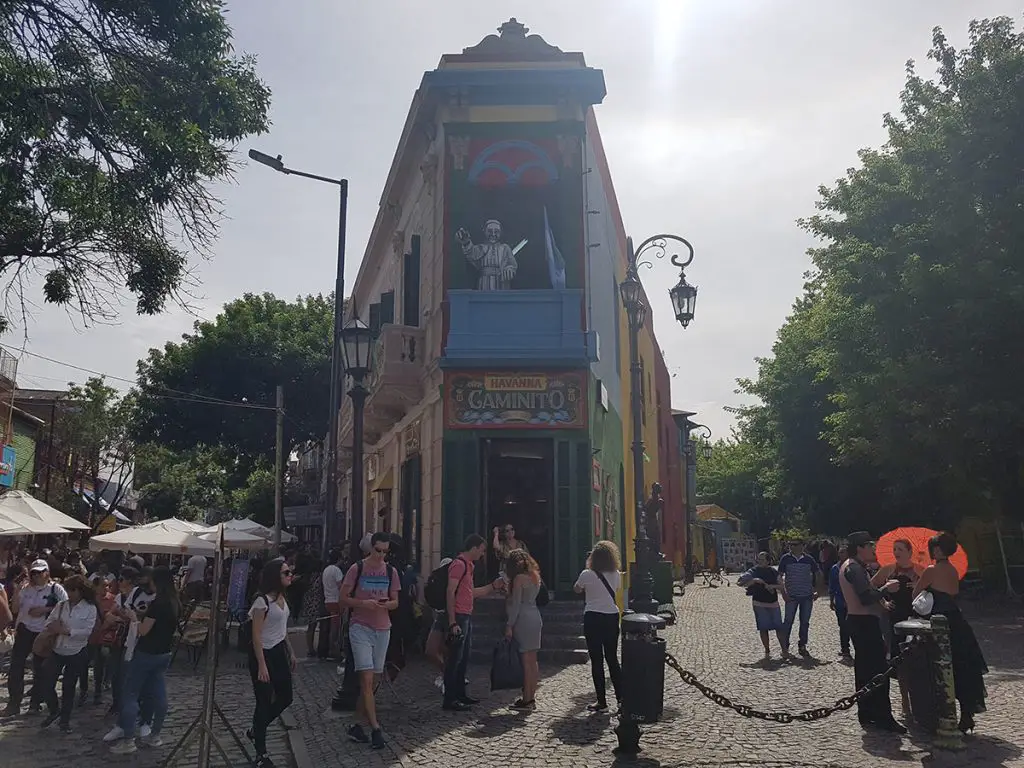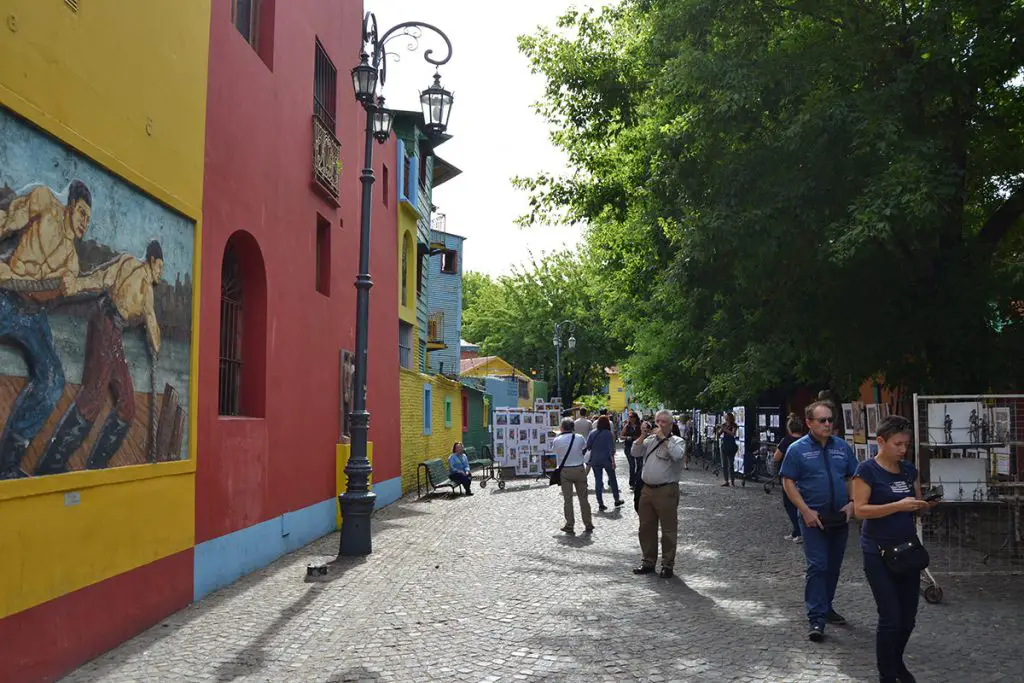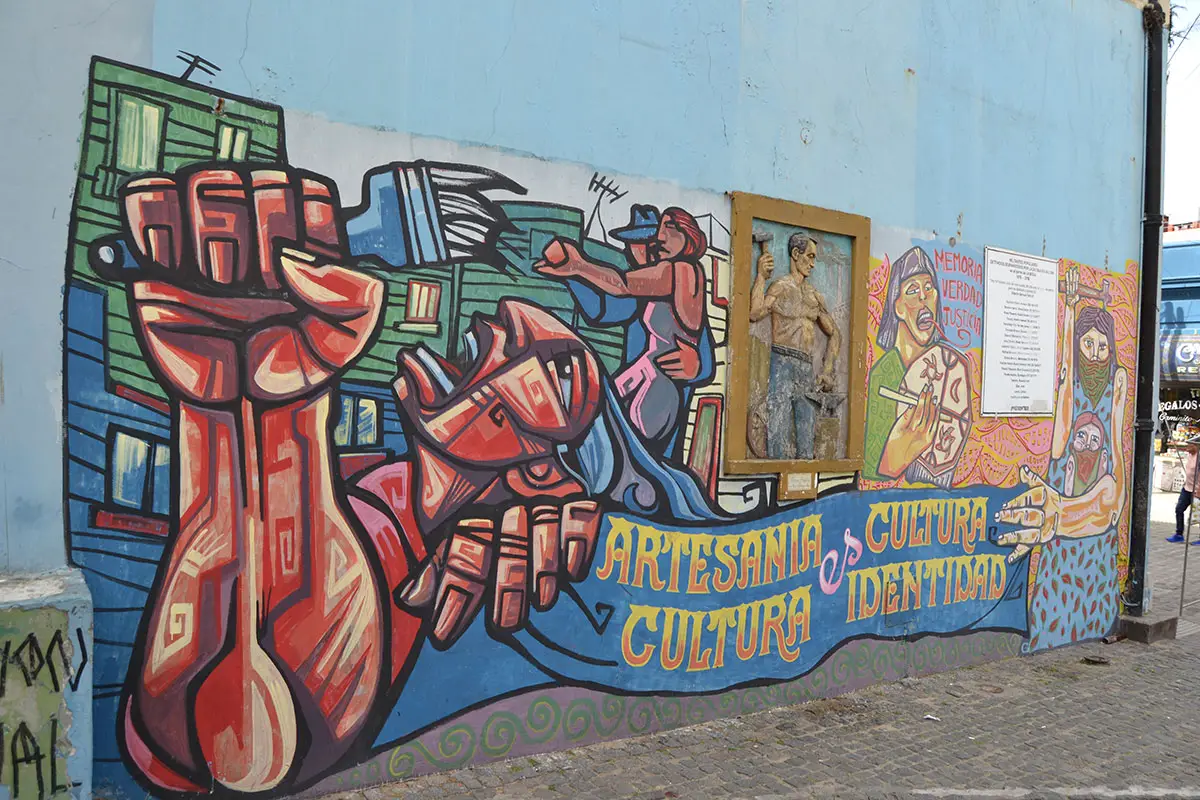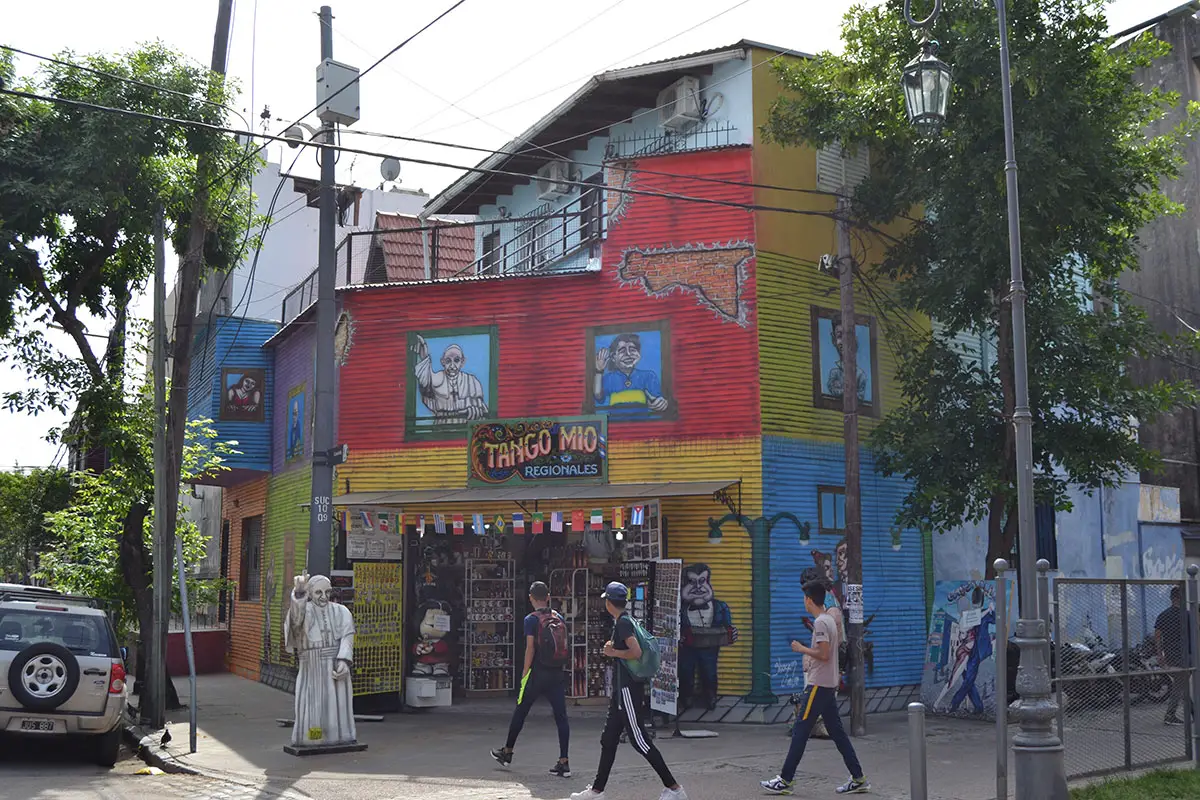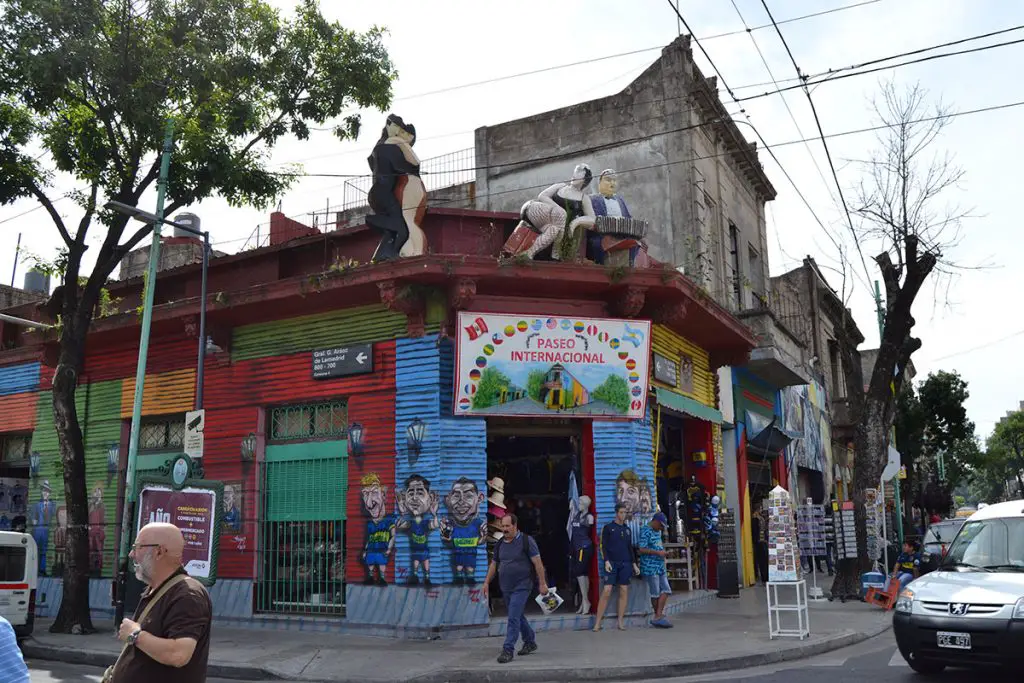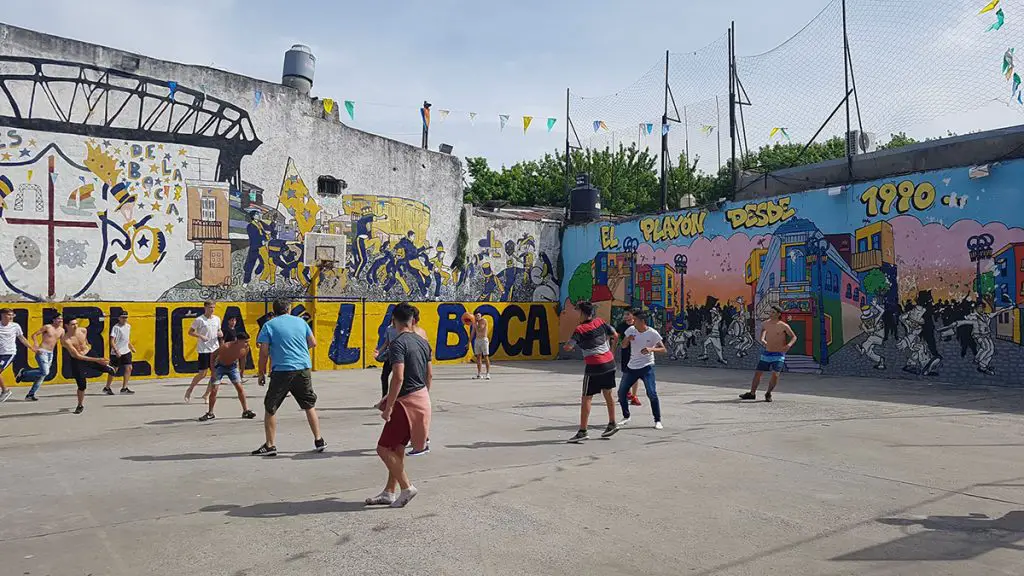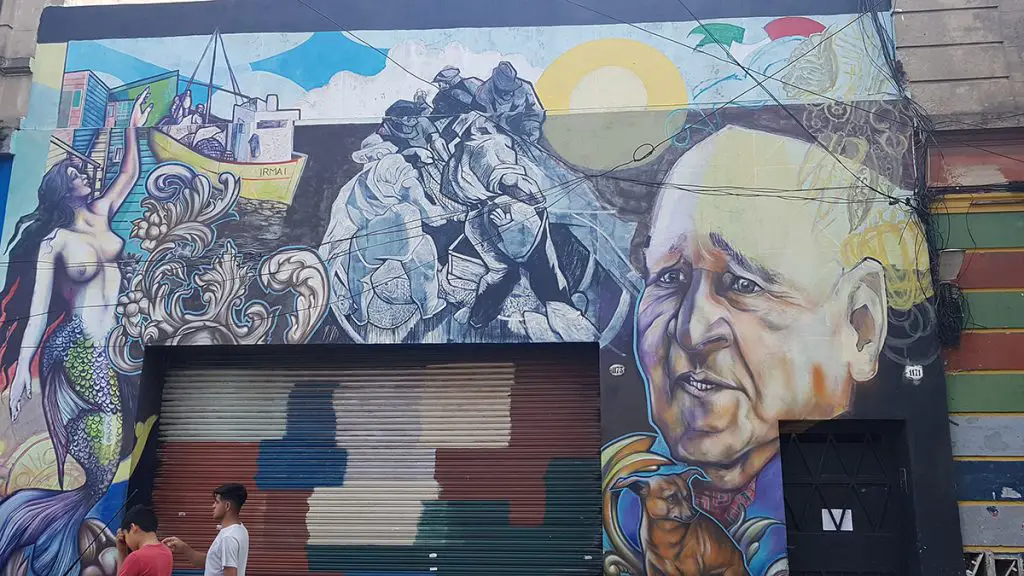 El Ateneo Grand Splenind, Buenos Aires
El Ateneo Grand Splenind is another big tourist attraction in Buenos Aires. Initially built as a theater, today El Ateneo Grand Splendid serves as one of the most popular book stores in the city. The space has kept its former glory with the original round balconies, red curtains, richly decorate sealing with frescoes and immaculate ornaments. The stage is used as a reading room and a café, where you can sit down and read a book while enjoying a hot cup of coffee. Up to this day El Ateneo is still one of the ten best bookstores in the world.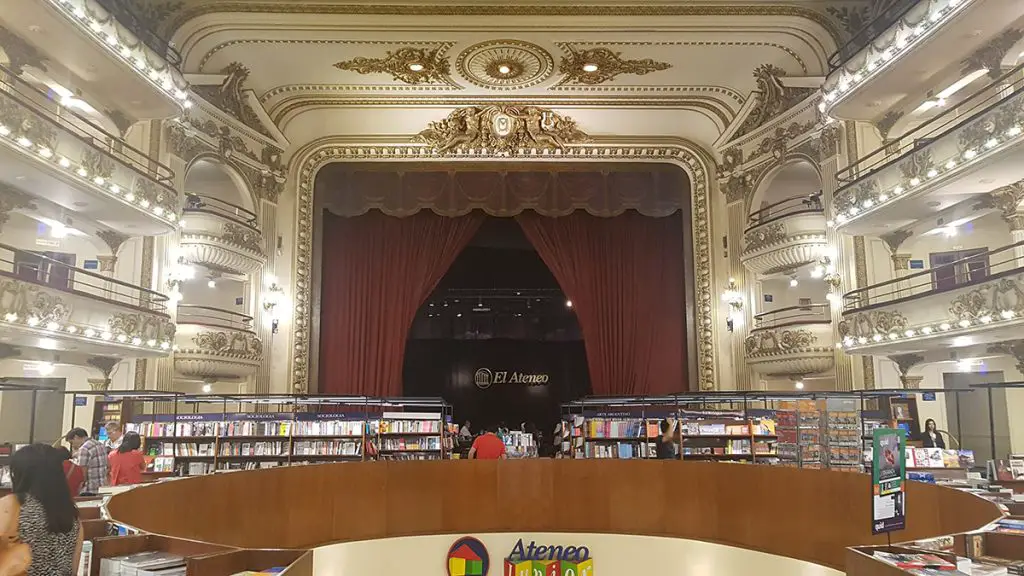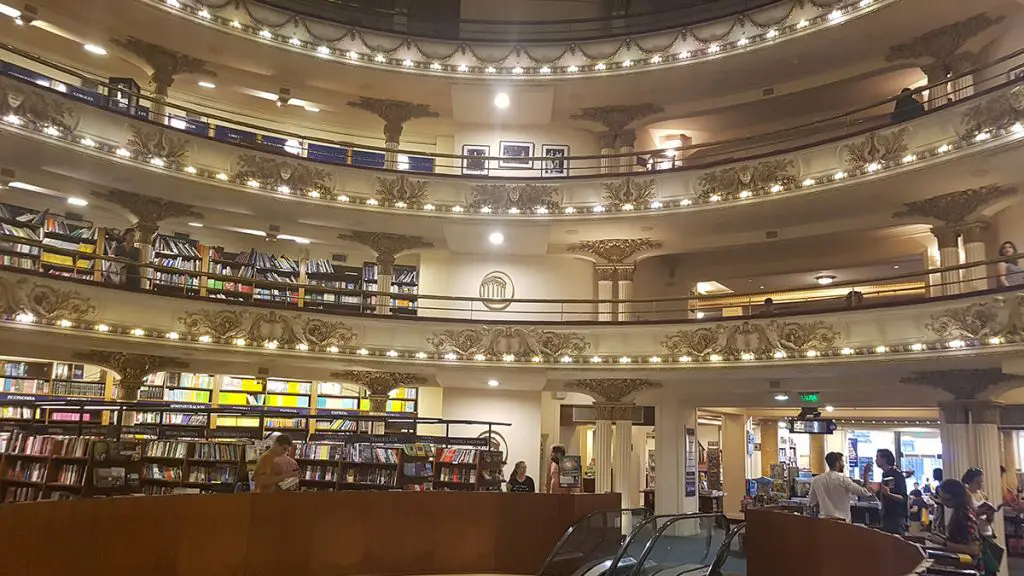 Plaza de Mayo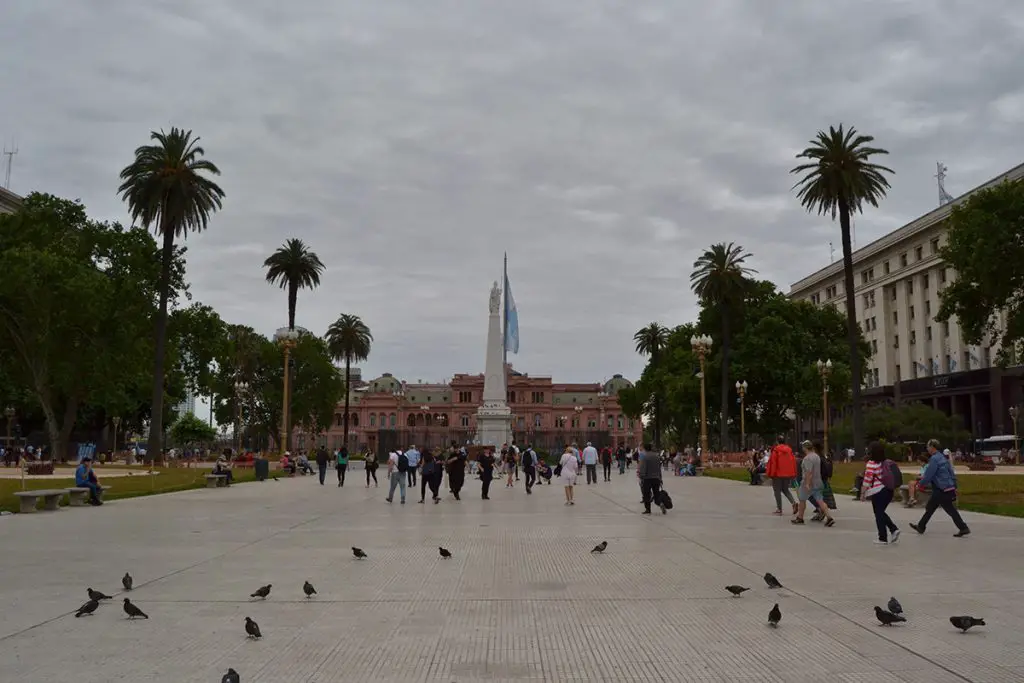 Plaza de Mayo is located in the heart of Buenos Aires. The square and the surrounding buildings are an important part of the cultural-historical past and present of Argentina. The place is very pleasant for a walk amongst the beautiful fountains and palms. It was not like this on the 16th of June 1955, when a terrorist attack was carried out against demonstrators from the Argentinian naval aviation and air force. 360 people fell victim to this act of cruelty. Up to this day people gather here to express their disapproval with the governing of the country.
The main focus of Plaza de Mayo is Casa Rosada, from whose balcony Eva Perón turned to the nation. Due to it being the workplace of the president tours are offered only during the weekend. There is a free tour in English every Saturday at 12:30, but a booking must be made at least two weeks in advance. It is obligatory to bring your passport when visiting Casa Rosada.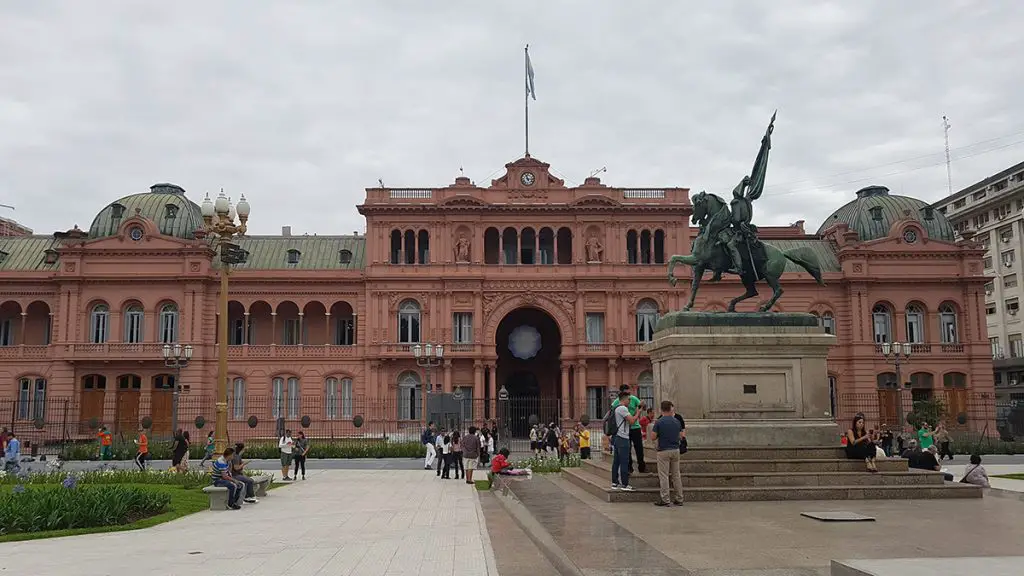 Buenos Aires Metropolitan Cathedral
A visit of the cathedral can be included during your walk on Plaza de Mayo. It is a mixture of architectural styles. The twelve columns of the façade represent the 12 disciples of Jesus. You can learn about the beliefs and traditions of this country in this amazing cathedral. The interior is really beautiful with different statues, altars and ornaments. Entry is free.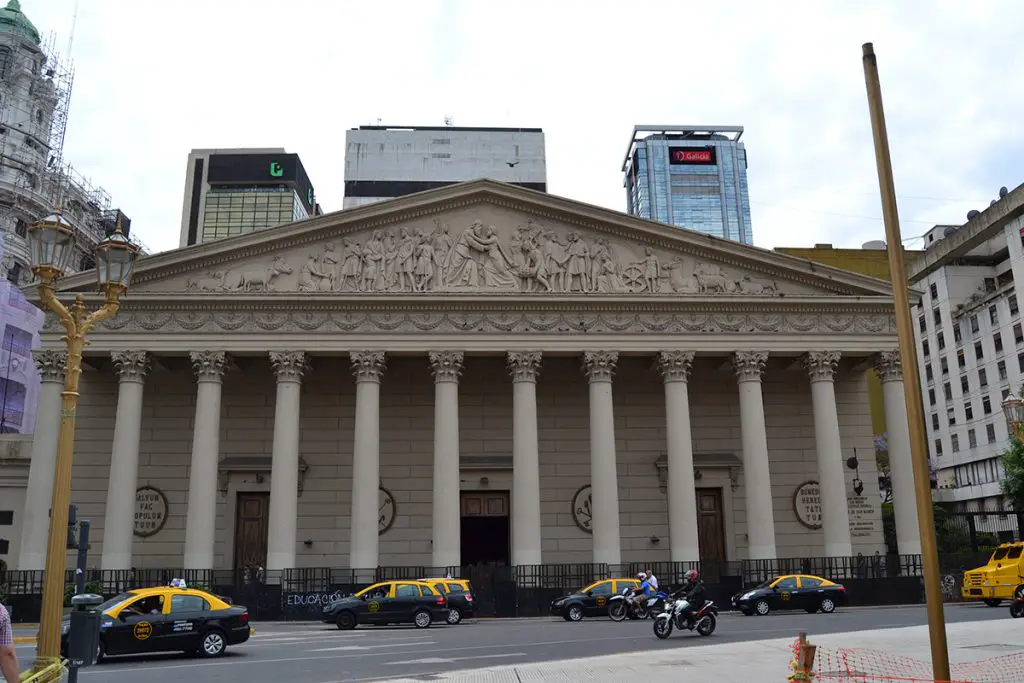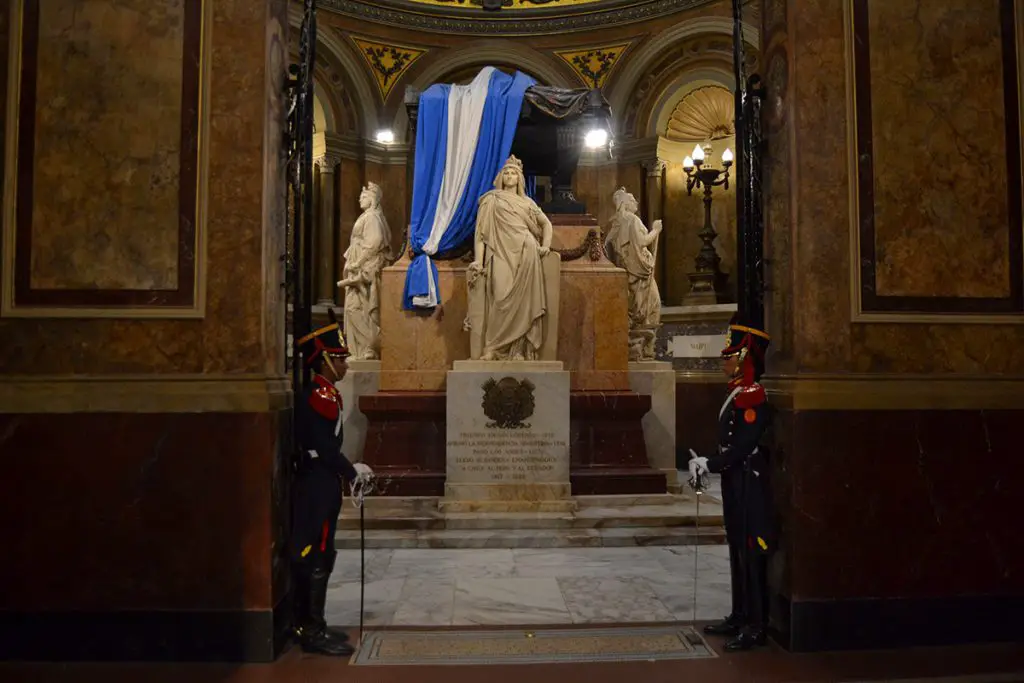 Obelisco de Buenos Aires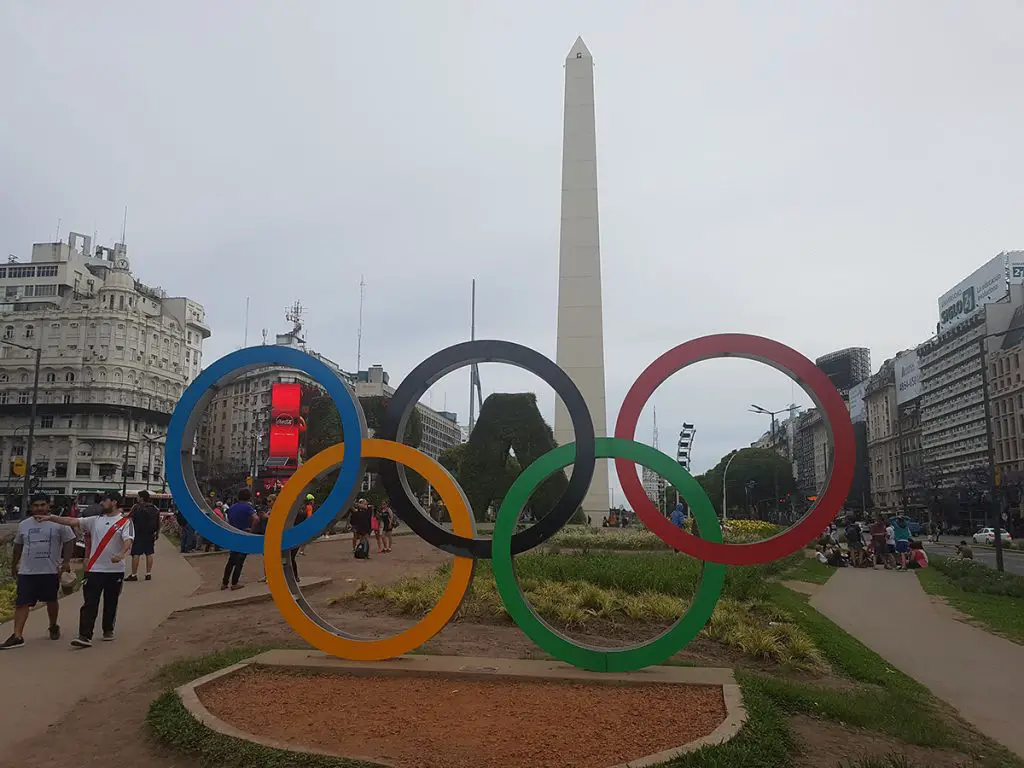 The Obelisco de Buenos Aires may be the most famous monument of Buenos Aires. The symbol of the Argentinian capital is located on Plaza de la República in the middle of the widest boulevard in the world – Avenida 9 de Julio. Close to this boulevard is located another landmark – Teatro Colón.
Teatro Colón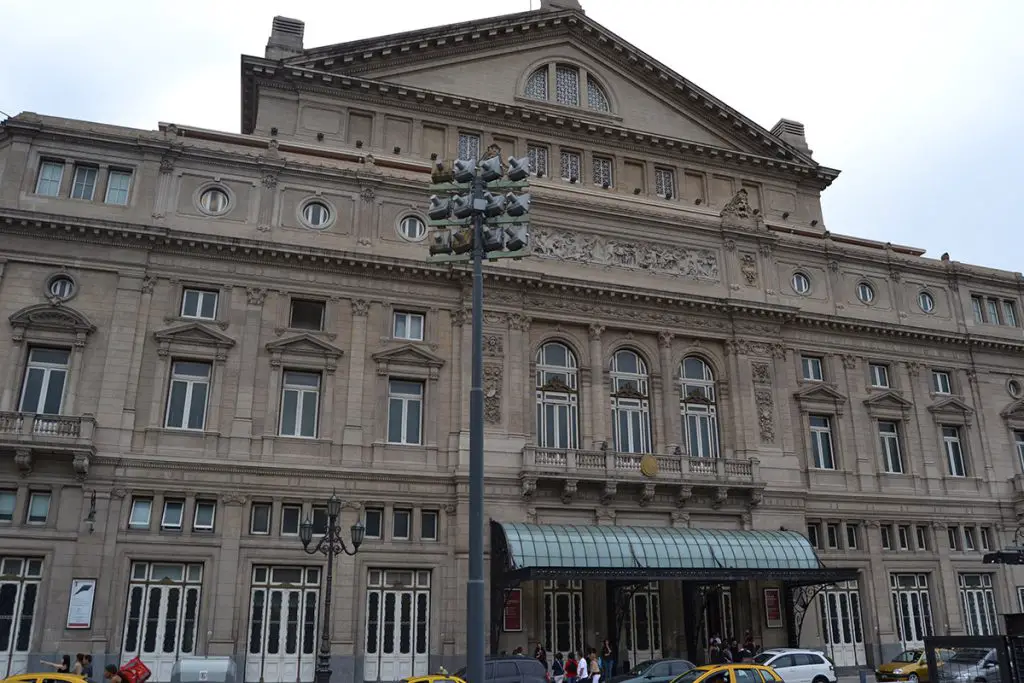 One of the most important and grand buildings in Buenos Aires is the opera building. Teatro Colón is famous with its phenomenal acoustics and esthetic architecture. The building is a wonderful example of European architectural influence in Buenos Aires. The opera has been placed in third position for best opera in the world by National Geographic.
You can sign up for an organized tour with a tour guide, carried out in English or in Spanish. Tours last 50 min. and are organized from Monday to Sunday from 09:00 to 17:00 o'clock.
La Recoleta Cemetery
No, this is definitely not an ordinary cemetery. This is one of the most unusual cemeteries in the world. La Recoleta Cemetery is hidden behind tall brick walls, and there is only one entrance leading to the labyrinth of mausoleums and tombs. Here rest the souls of the richest, most powerful and wealthy people in Argentina. Eva Perón is buried in this cemetery park, where up to this day people pay their respects to her. You will see many abundantly decorated mausoleums, beautiful statues, a true work of art. Many architectural styles like Art Nouveau, Art Deco, Baroque, Neo-Gothic intertwine here. Entry is free.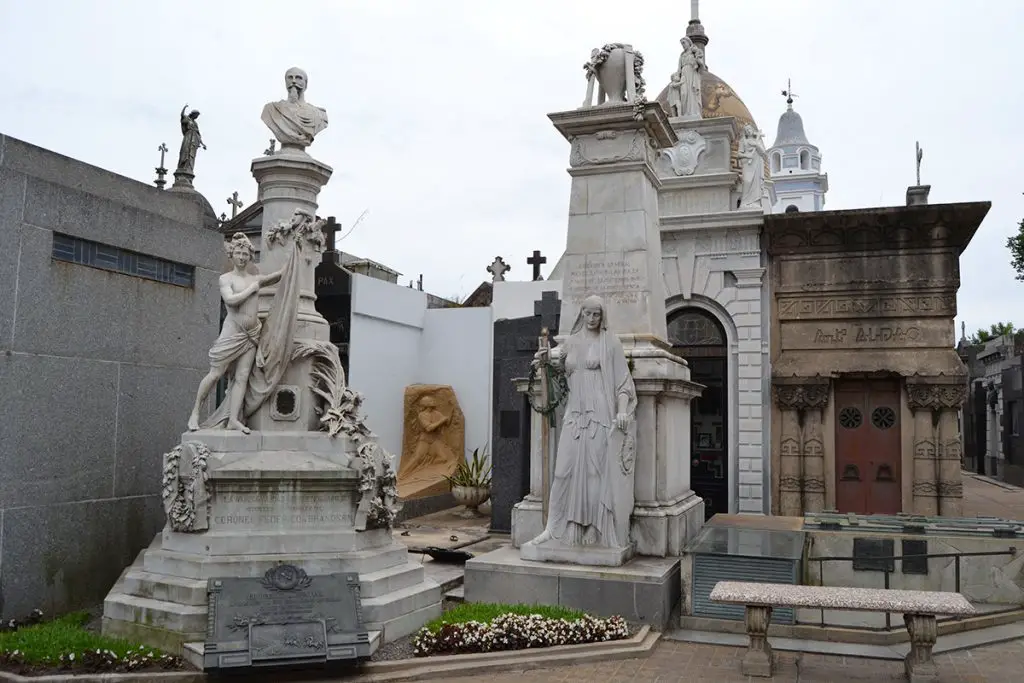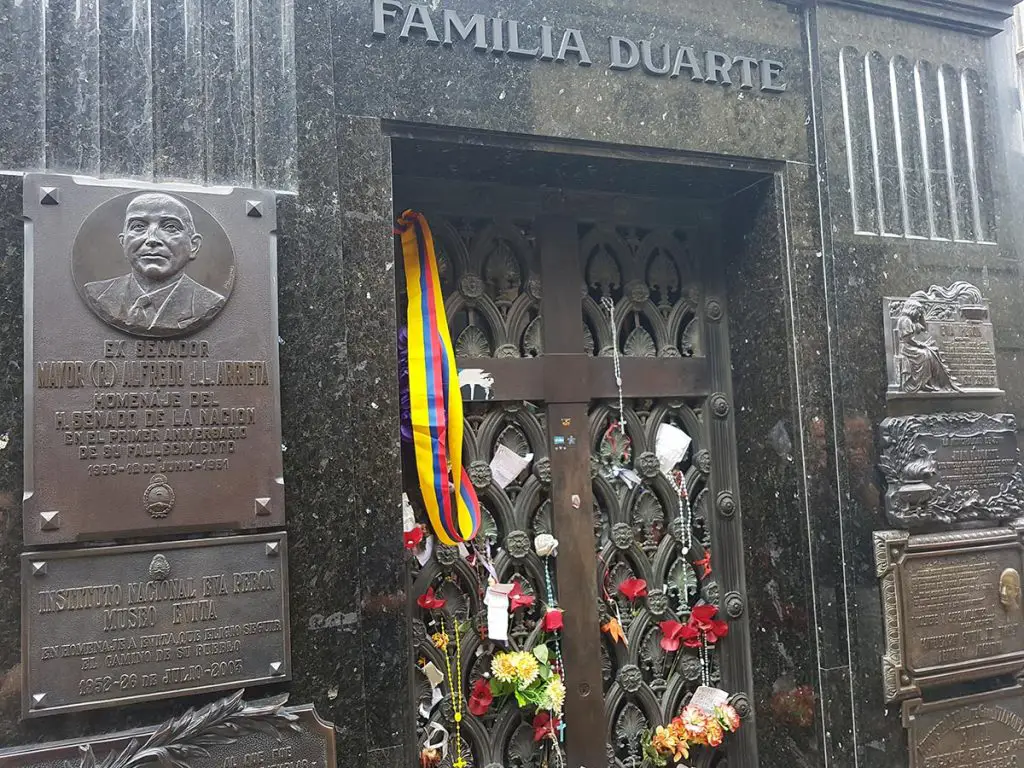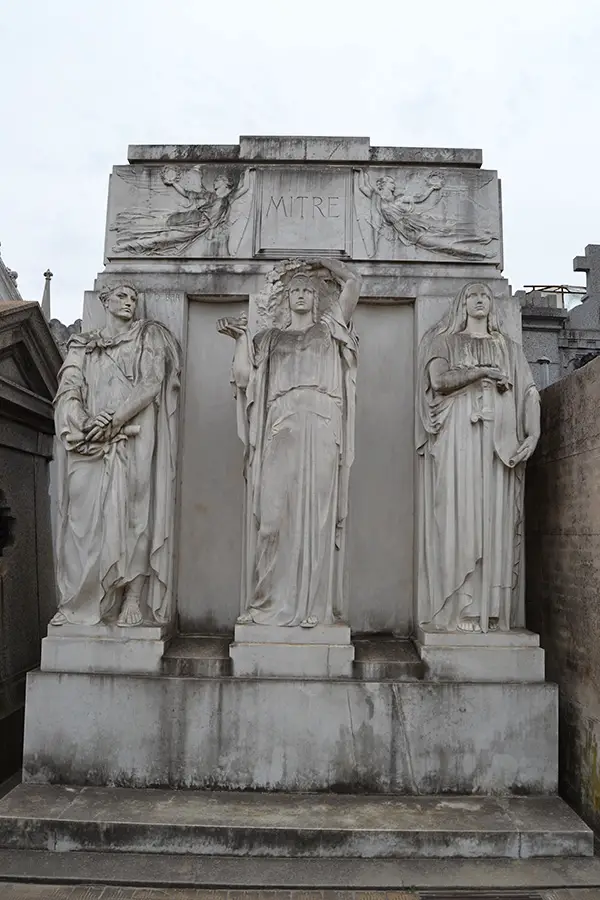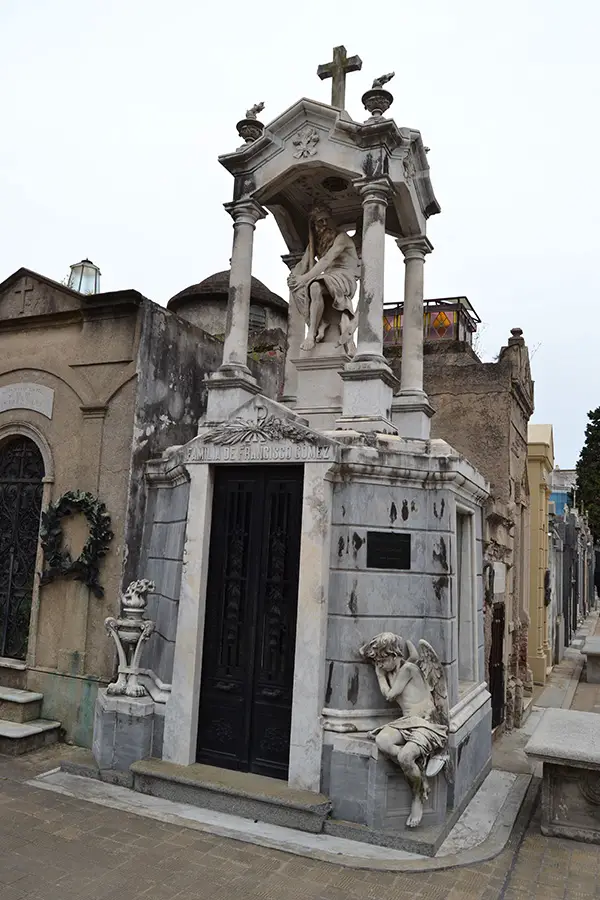 Parks and gardens
Buenos Aires is famous for its rich green areas. As such you can walk in many gardens and parks in different locations. The capital has a huge French influence, when it comes to architecture and land shaft design. Don't miss visiting some of the most beautiful parks such as Tres de Febrero and Lezama, as well as Buenos Aires Botanical Garden.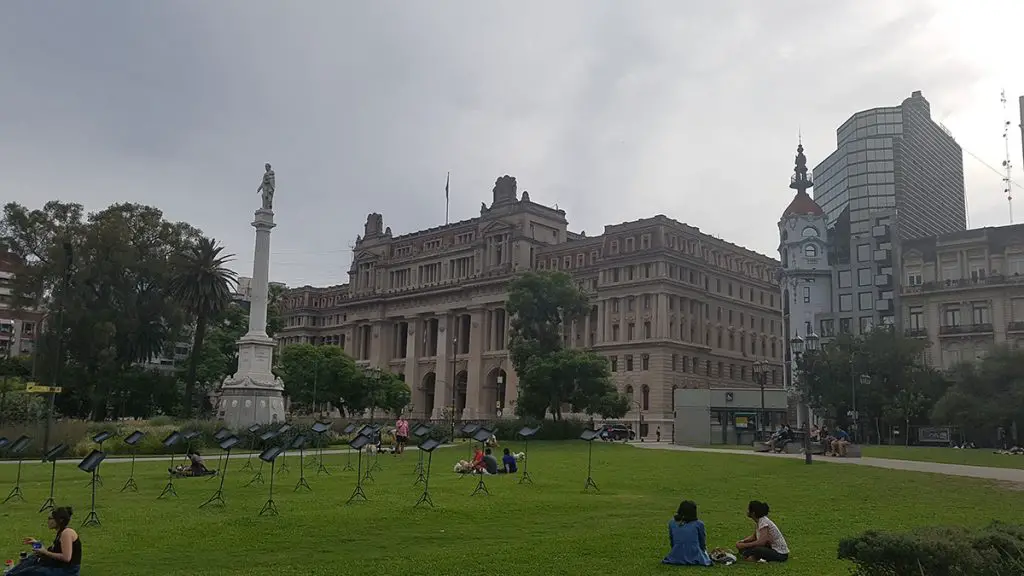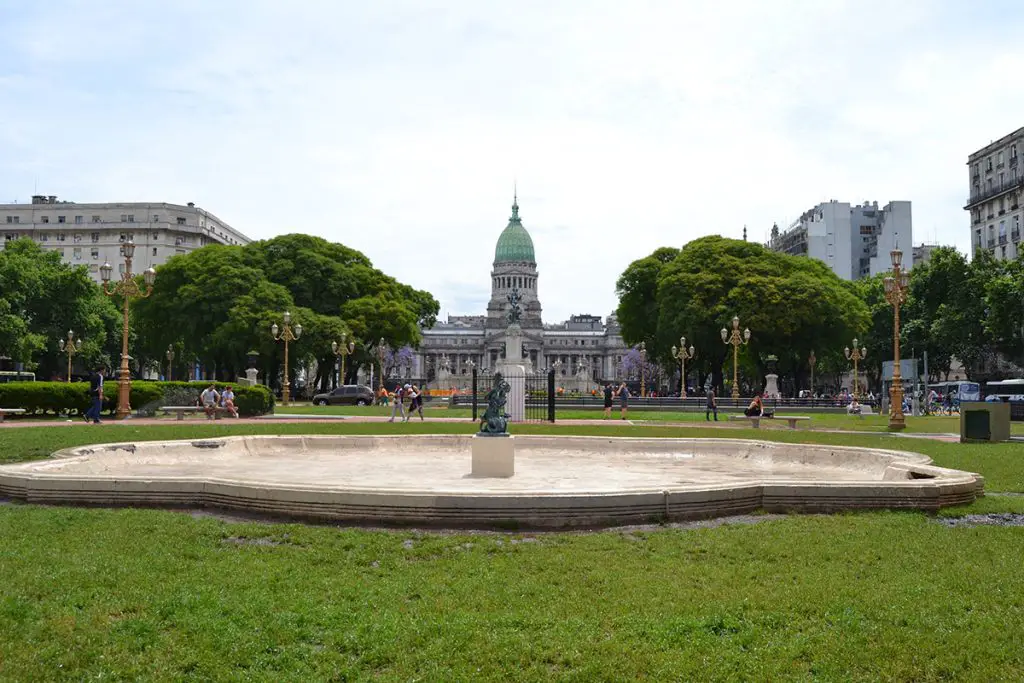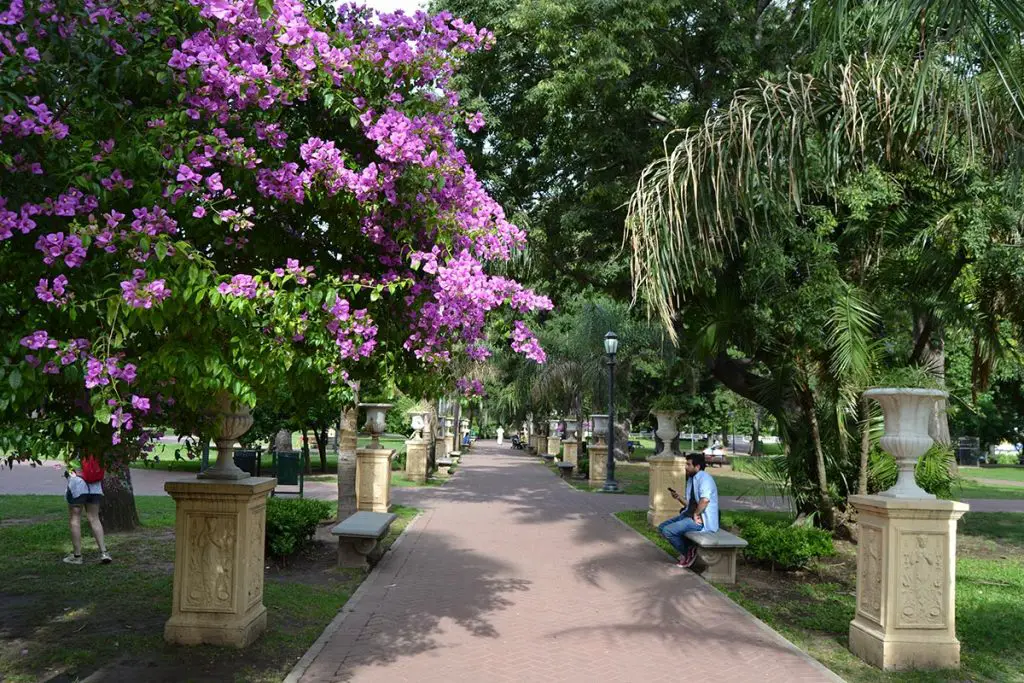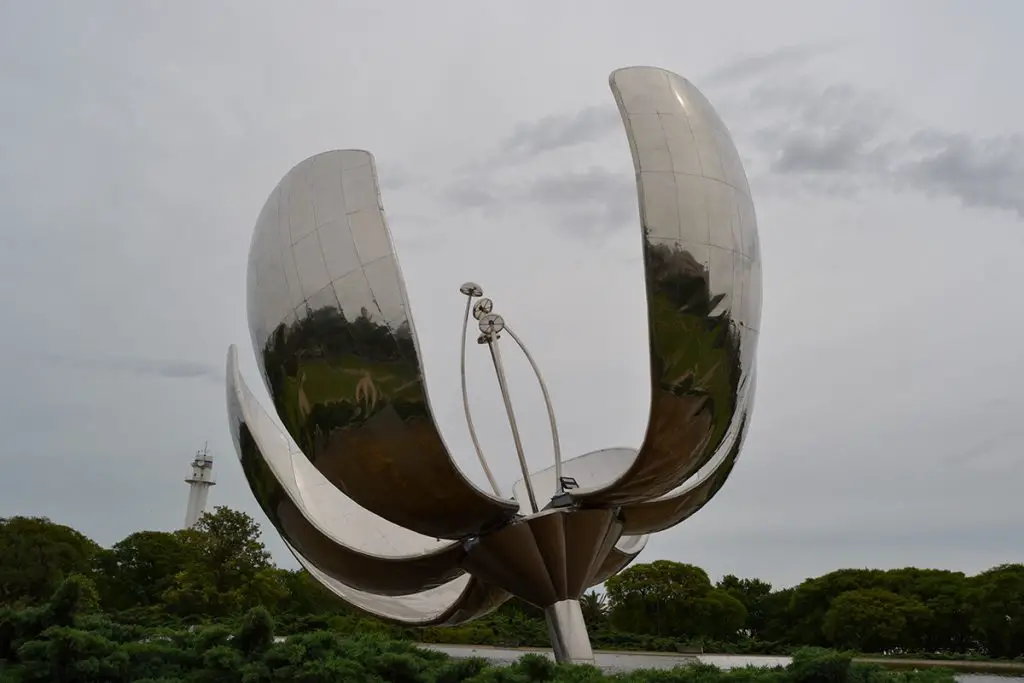 Gastronomy
If you love beef, Buenos Aires can be Heaven for you. You can find the best in the world combined with the best sort of wine in the country – Malbec. You need to definitely include in your menu the popular Tenderloin Steak and Sirloin steak. Argentinians have a great passion for food. Usually restaurants in Buenos Aires open around 20:00 and at 22:00 are already full.