Valencia
Valencia is the third most populated city in Spain after Madrid and Barcelona. The city is located on the coast of the Turia River, on the east coast of the Iberian Peninsula. Tasty food, famous festivals, picturesque architecture and a great climate are only a few of the things that gather more and more tourists. Even though the city is becoming an increasingly popular destination the crowds are far from those in Barcelona.
Without a doubt what plays an important part in the cuisine of Valencia is the key location on the coast of the Mediterranean Sea. This is the birthplace of the paella. The main ingredients are rice, saffron and olive oil, complimented by meat, seafood or vegetables. Keep in mind it's recommended to eat paella only for lunch. Of course you can enjoy many different types of paella as well as a whole range of other unique dishes. You must visit the beautiful main market (Mercado Central), where you will find many stalls under the same roof, offering fresh ingredients, as well as the opportunity to try local specialties on the spot.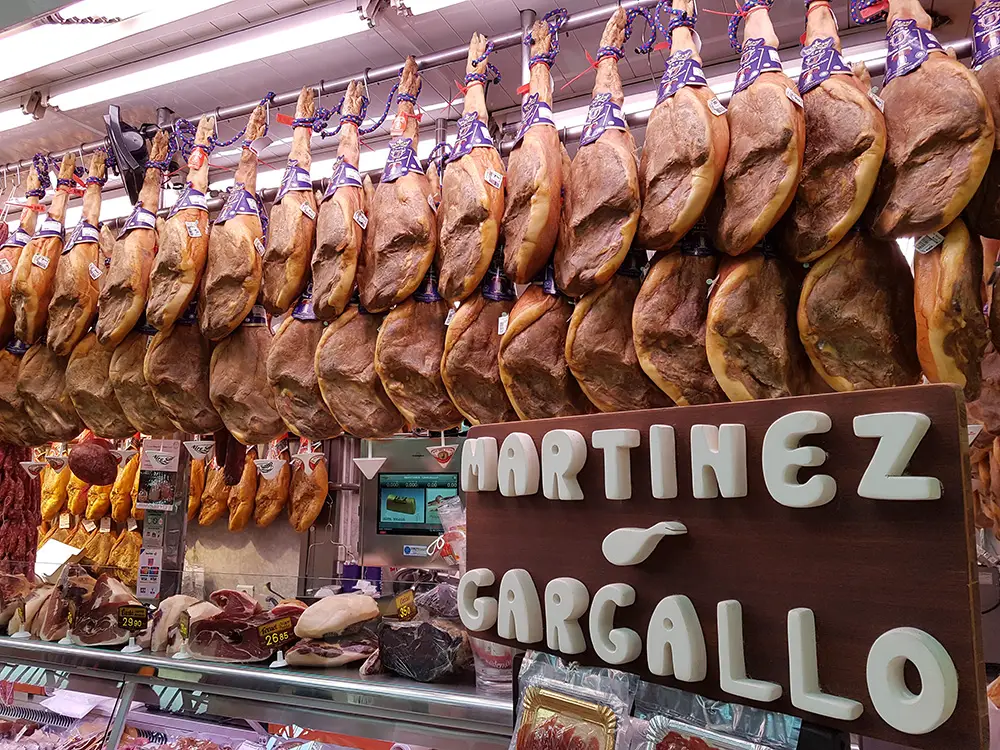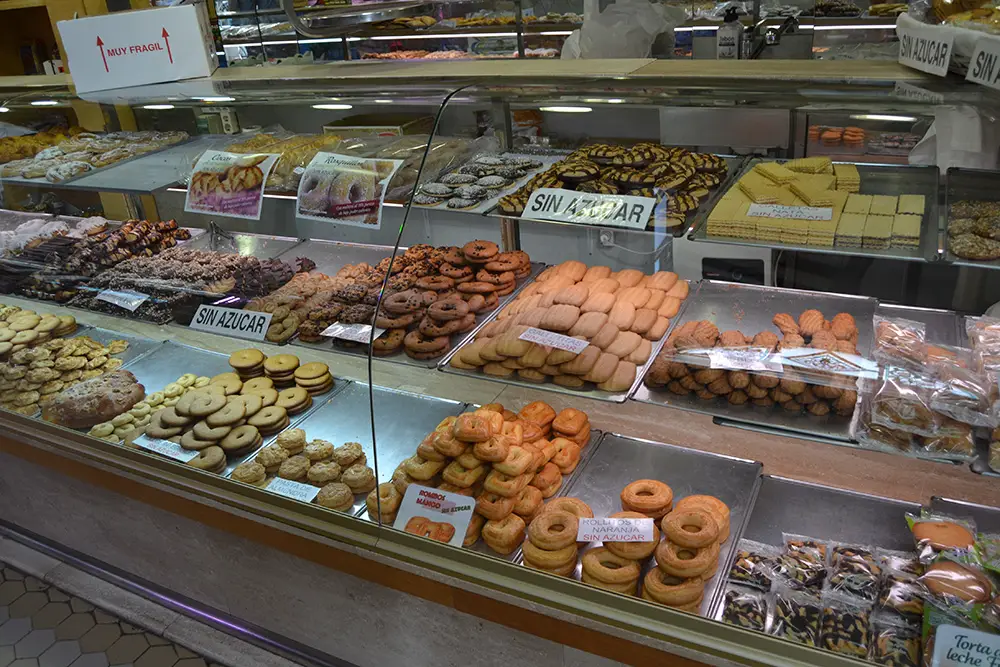 City of Arts and Sciences (Ciudad de las Artes y las Ciencias)
This unique complex is Valencia's main attraction. This masterpiece of modern architecture opened in 2005 and is the work of famous architect Santiago Calatrava. It consists of the following parts – the Hemesferic; the Prince Philip Science Museum, the botanical garden, The Aquarium (L'Oceanogràfic), which is the biggest one in Europe; the opera house and performing arts center; the El Pont de l'Assut de l'Or bridge and the Agora.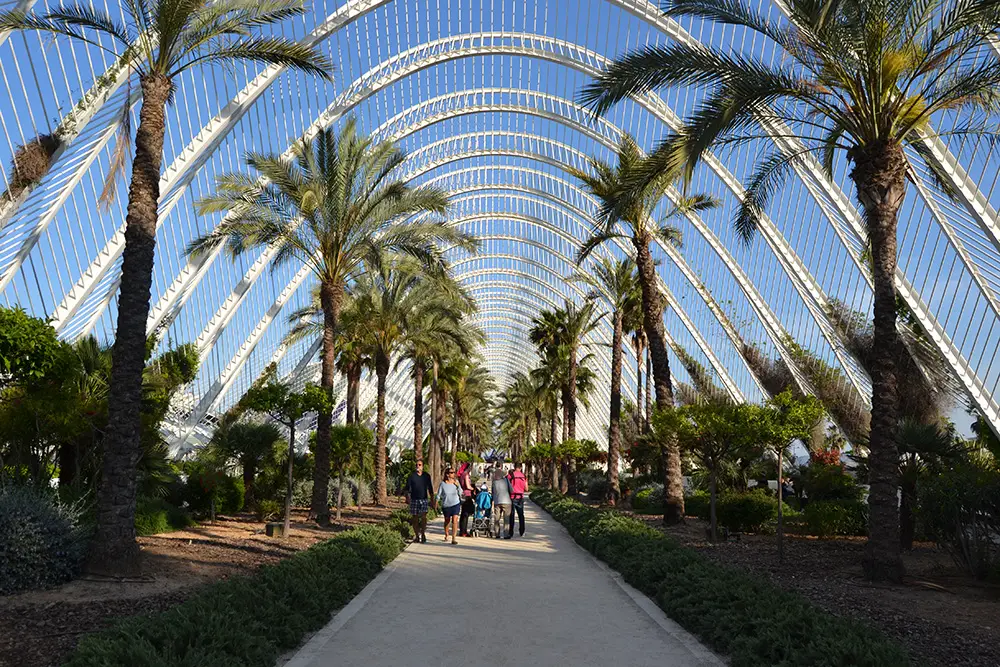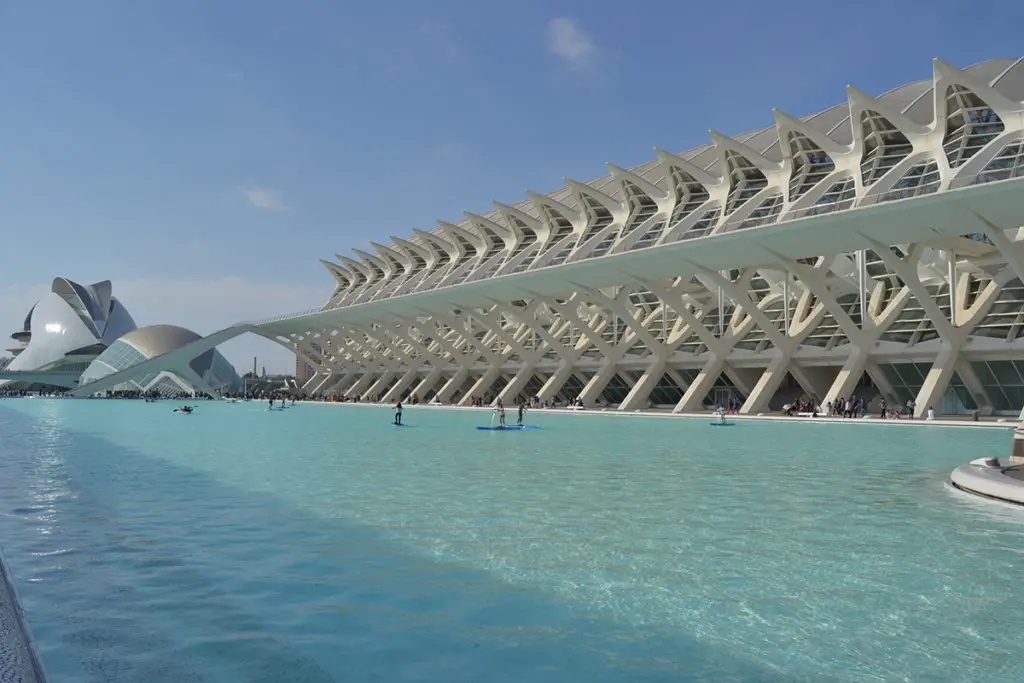 The city has a compact old city center, full of wonderful buildings, historical landmarks, squares, museums, gardens and charming small streets. The beautiful fountain Fuente del Turia is located on Plaza de la Virgen square. The god Neptune is depicted in the center of the fountain surrounded by eight women, representing eight irrigation channels from Roman times. The Cathedral of Valencia is a mix of different art styles – Gothic, Roman and Baroque. The Serrans Gate (Torres de Serranos) are another important landmark and one of Valencia's best preserved monuments built at the end of the 14th century.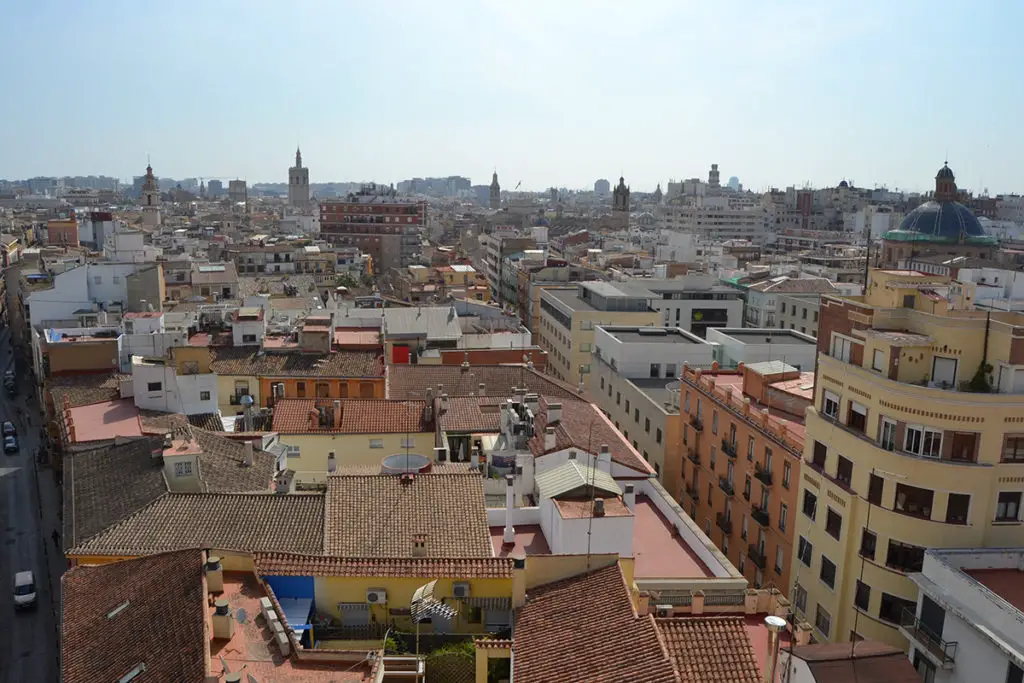 Valencia has a wonderful Mediterranean climate with about 300 sunny days of the year. Winter is short and mild and the summer is long, dry and warm. During the warmest month – August, the maximum daily temperature during the day varies between 28 and 34°C, which makes walks a real joy.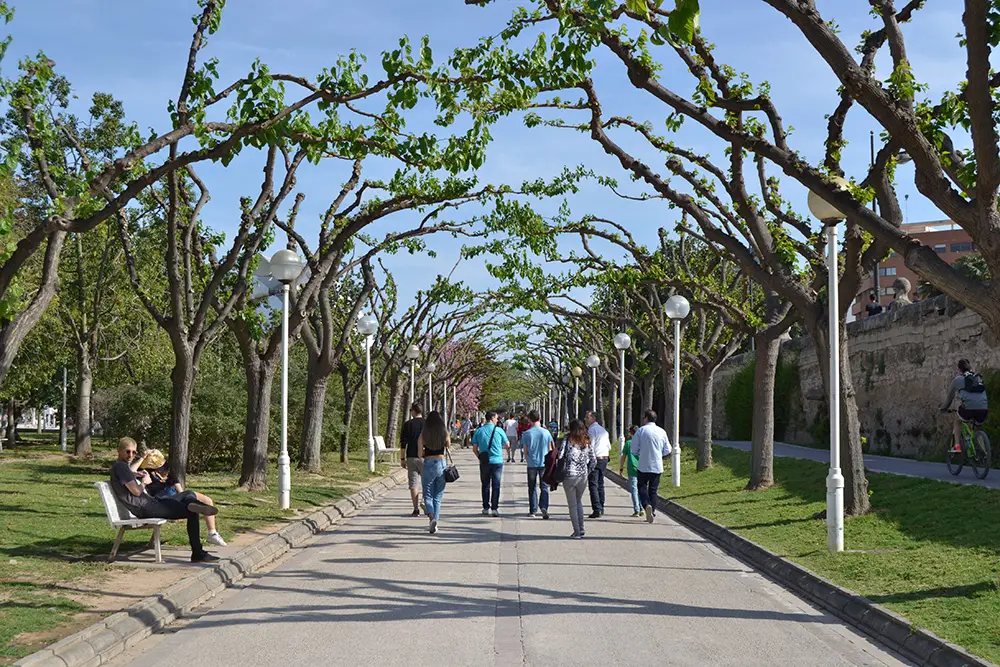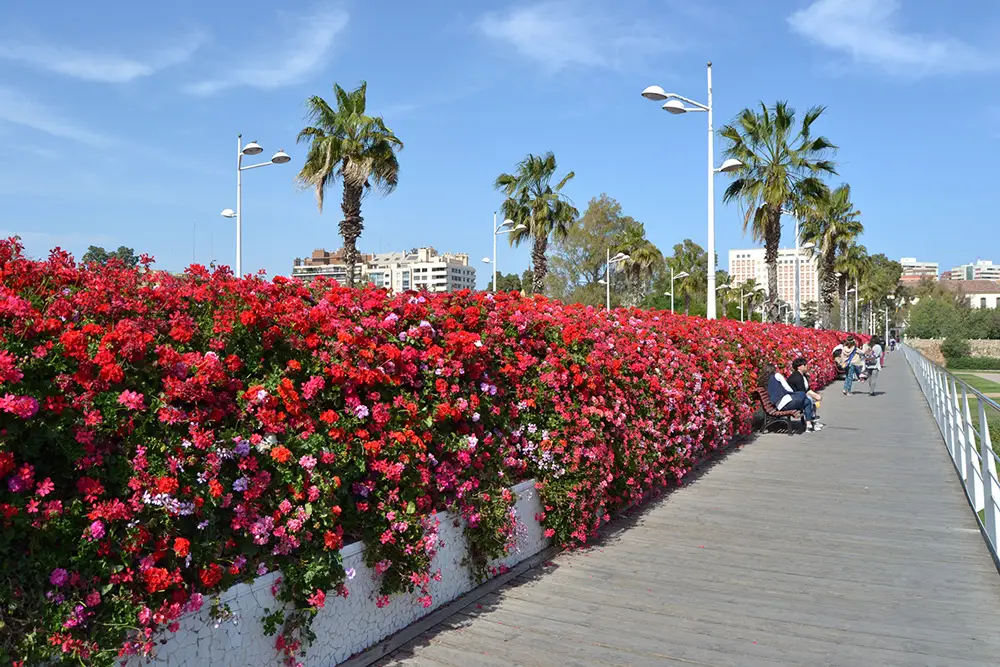 The world famous celebration is held between the 14th and the 19th of March. The Fallas are giant figures made out of wood and cardboard, some of which resemble cartoons of popular faces. During the last day all the figures are set on fire and the most beautiful one is placed in a special museum. The fiesta is part of UNESCO's Intangible Cultural Heritage list.
---